DawnLynne Kacer
Executive Director, Opportunity Network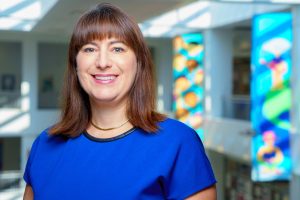 DawnLynne Kacer is the Executive Director of the Opportunity Network, responsible for all Contract-Operated Schools in that group. She came to this position after serving as the Executive Director of the Charter Schools Office of The School District of Philadelphia. In this role, DawnLynne oversaw the District's charter schools portfolio and with the Charter Schools Office team supports, monitored and evaluated charter schools to ensure all are providing high quality options to the students of Philadelphia.
Before joining the School District in 2015, DawnLynne led the Charter Schools Office for the New York City Department of Education and prior to that was an education leadership fellow in the District of Columbia. During her fellowship, DawnLynne supported the executive team of a six-school charter management organization focused on school operations performance improvement. DawnLynne has also conducted program evaluations of K-12 classroom grant implementations in Chicago and Athens, Georgia assessing the impact and efficacy of small school and teacher grants to improve educational outcomes. She also served as a certified juvenile court officer hearing cases of abuse, neglect, and foster care permanency in Georgia. Prior to being selected for the Broad Residency in 2013, DawnLynne was a Senior Consultant serving public sector clients including state and federal government agencies in the areas of healthcare policy, governance, data analytics and information technology.
DawnLynne has a Masters of Education Leadership from the Broad Center for Management of School Systems and also earned her Masters of Public Policy from The University of Michigan's Ford School. DawnLynne also has a BBA in International Business as well as a BA in Sociology with a focus on juvenile delinquency from The University of Georgia.
DawnLynne serves as Board Vice Chair of Monkey and Elephant, a Philadelphia non-profit providing job training and life skills support to former foster youth.