Chief of Academic Support
Cheryl Logan, Ed.D.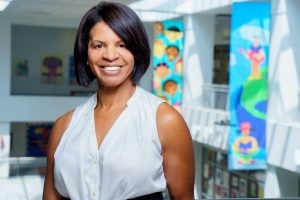 Cheryl Logan currently serves as the Chief Academic Support Officer. Since joining The School District of Philadelphia in July 2013, Dr. Logan has served as the Assistant Superintendent for the Autonomy Network and Learning Networks 5 and 7. Dr. Logan has been a high school and elementary school principal, assistant principal and teacher. She taught English, Spanish, French, and English as a Second Language.
Dr. Logan holds a Bachelor of Science degree from the University of Maryland College Park and a Master's degree in Educational Administration from The Johns Hopkins University. In May 2017, she received her doctorate from the University of Pennsylvania. In addition to her K-12 experience, Dr. Logan has taught graduate level courses in Educational Administration and Human Relations at Towson University.
A 2013 winner of The Washington Post Distinguished Educational Leader Award, she believes that no job is more challenging than that of urban school leadership, and calls on that experience to ground her work and decision making. Dr. Logan resides in Philadelphia, Pennsylvania.