Chief of Academic Support
Diane Castelbuono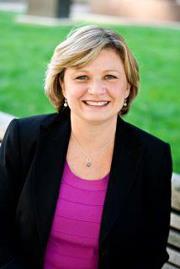 Diane Castelbuono currently serves as Interim Chief Academic Officer and Deputy for Early Learning, PreK to Grade 3, for the School District of Philadelphia. In her deputy role, she is responsible for the provision of comprehensive full-day preschool services for over 10,000 three and four year-olds as well as the instructional support and related services for approximately 48,000 children enrolled in kindergarten through third grade. Diane has over 20 years of experience working in education, government and philanthropy.
Diane previously served as the Vice President for Community Impact with United Way of Greater Philadelphia and Southern New Jersey, the fifth largest United Way affiliate in the world. Diane also served for five years as the Basic Education Commissioner of Elementary and Secondary Education for the Commonwealth of Pennsylvania. In this role,Diane was responsible for the oversight and support of all K-12 public and private schools in the Pennsylvania, serving over 1.8 million students. Key aspects of this work included administering over $10 billion in federal and state education funding, managing Pennsylvania's school accountability and student assessment system, developing instructional supports and interventions so that all students would have the opportunity to perform at high levels, overseeing supports for English Language Learners and students with disabilities, and ensuring compliance with all federal and state requirements.
Prior to her tenure as Basic Education Commissioner, Diane held several cabinet-level positions for the School District of Philadelphia, including Associate Superintendent for Charters and School Turnarounds, Chief of Staff for the School Reform Commission, and Director of Policy and Planning.