Chief of Communications and External Relations
Kathryn Block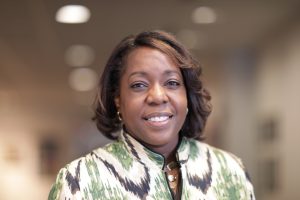 Kathryn Block is the Chief of Communications and External Relations for the School District of Philadelphia. In this role, Kathryn oversees Communications, Government Relations and Advocacy.
Kathryn leads a communications culture based on collaboration, transparency and advocacy for K-12 public education, our students and their families, our colleagues and partners, and our communities. She serves as one of the lead liaisons to the media, and works to craft the external and internal communications of the School District of Philadelphia, the Board of Education, and over 200 District schools.  She works directly with elected officials, staff, students, parents, families and the public at large to help coordinate and implement the District's Action Plan, with an emphasis on working to provide a recurring and reliable funding source for the School District of Philadelphia.
Advancing the effort to ensure all children have access to a high-quality K-12 public education is a personal passion for Kathryn, who served as the Chief Communications Officer for Charlotte-Mecklenburg Schools and an educational consultant for several school districts. She has been active in community outreach, mentoring and literacy efforts for both children and adults for more than two decades. Overall, she brings more than 25 years of experience in communications and marketing strategy, strategic planning, organizational leadership and operational improvement.
Kathryn holds a B.A. degree in communications and advertising from Temple University, a Masters in Business Administration from the University of Michigan, and a Masters in Educational Leadership from the Broad Residency in Urban Education.  She is also a certified Lean Six Sigma Green belt. Kathryn proudly served in the United States Army Reserve for six years.