Chief of External Relations
Kevin Geary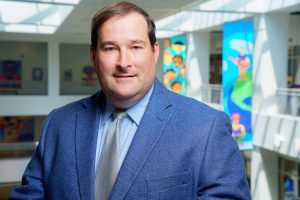 Kevin Geary is the Chief of External Relations for The School District of Philadelphia. In this role, Kevin oversees Communications, Government Relations and Advocacy.
Kevin serves as one of the lead liaisons to the media and works to craft the external and internal communications of the School District of Philadelphia, the School Reform Commission, and over 200 district schools.  He works directly with elected officials, stakeholders, staff, students, parents, and the public at large to help coordinate and implement the District's Action Plan, with an emphasis on working to provide a recurring and reliable funding source for the School District of Philadelphia.
Kevin has more than twenty years of knowledge in professional communications, government relations, marketing, and national and state political experience spanning three decades.  Before joining the School District, Kevin served as Communications Director on Capitol Hill for Congresswoman Anna Eshoo of California, Director of Strategic Communications for Entercom Communications, the 4th largest radio company in the America and consultant to over 200 different campaigns.
Kevin is a graduate of St. Joseph's University where he received a B.A. in Economics and Political Science.