Billing/Invoicing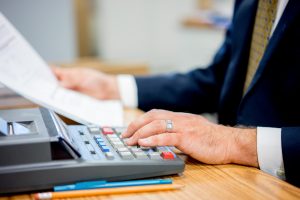 The General Accounting department is responsible for billing/invoicing parents, unions and other school districts.  The items that are billed regularly are:
Non-Resident Students 
Applies to those students who do not reside in Philadelphia, but whose parent(s)/guardian(s) have them attending a Philadelphia public school.  There is a tuition fee associated to Non-Resident students.
Invoices are billed twice a school year, in August & December.
For the current year's tuition rate, please contact the Office of Special Finance (215-400-4580) or the Office of General Accounting (215-400-4520).
Reimbursable Salaries for unions
School District employees are on leave full-time & part-time to various unions, depending on what bargaining unit they are in.  In turn the School District invoices each union for those employees for reimbursement.
School districts for regular & special education
The School District of Philadelphia provides educational services to students attending Philadelphia schools from outside of Philadelphia.  The General Accounting department invoices those School Districts for services provided for both regular education, which the rate is state mandated, and special education.