100% of 8-year-olds will read on or above grade level.
In the first year of full implementation of our early literacy plan, the percentage of 3rd graders reading on grade level increased by five points, surpassing statewide gains.

Three years ago, Philadelphia committed to ensuring every student is reading on or above grade level by age 8. We're delivering by providing all K-3 students with the highest-quality literacy instruction and the right books in their classrooms.
2018 Priorities
Provide all K-8 Teachers with the materials, assessments, training, and support required to deliver high-quality, evidence-based literacy instruction to every student.
---
Improving Early Literacy Rates
Nicole Vega, Parent of 2nd Grader, Alexander K. McClure Elementary School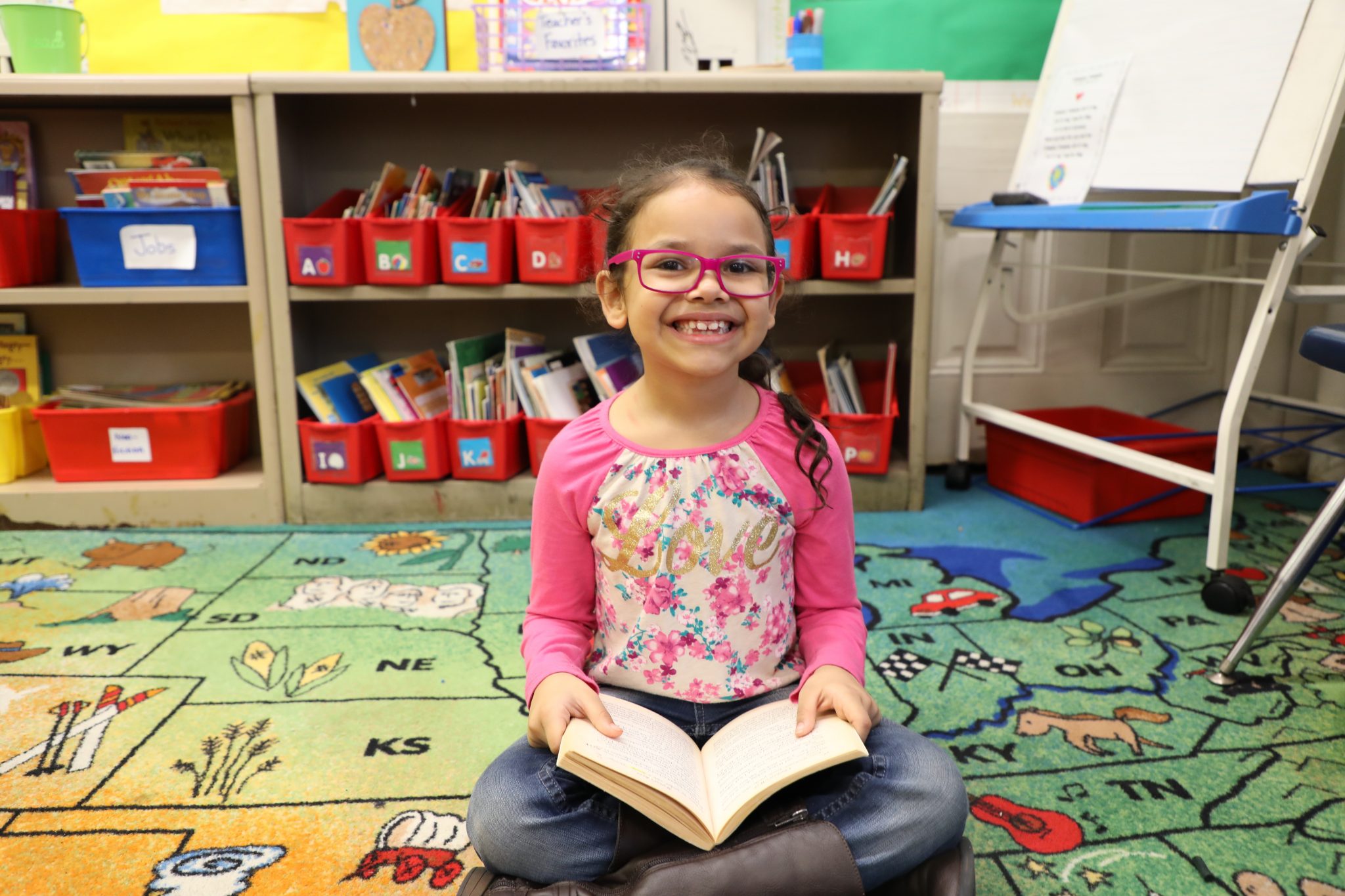 When Aliana started second grade, she loved reading but was struggling with some basic skills. Her teacher, Ms. Rodriguez, gave her extra attention and kept things challenging but also fun.
She stayed in touch with me almost every day, so I could help Aliana at home. Ms. Rodriguez saw me as a partner in my daughter's reading success.
Now, Aliana is already reading at the next grade level. I'm so proud and grateful for the help we got from everyone at her school.
"I love reading chapter books with my mom. My favorite right now is Charlotte's Web."
—Aliana Vega, 2nd Grader
   Alexander K. McClure Elementary School
---
An Inside-Classroom Look at our Early Literacy Strategy in Action
See our master classroom teachers at work. It's no wonder more of our children are reaching the read-by-4th milestone more than ever before.