School Year 2020-2021: Advancing Education Safely

Highlights: In-Person Learning
Moving Forward Together: A Message From Dr. Hite
June 10, 2021
Dear School District of Philadelphia Parents and Families,
As the 2020-2021 school year comes to a close, I want to personally thank all of our students, parents and families for working in partnership with our schools this year, especially as we pivoted to digital and hybrid learning. It has truly been a year unlike any other, but together we have navigated its challenges, and can look forward to brighter days ahead.
Class of 2021
To our graduating seniors and families, I say congratulations and well done! All of your focus, hard work, and determination to succeed despite the many challenges you faced has paid off. It is also evidence that you can succeed at anything you put your mind to as you enter into this next phase of your lives. I know you will do great things.
Looking Ahead
To our rising kindergartens through 12th-grade students and families, I want to share how excited we are to welcome all of our students back to school in the fall for in-person learning five days a week, starting Tuesday, August 31st — the first day of school.
As we prepare for a successful new school year, I want to thank the more than 8,300 of you who responded to our Fall School Reopening Survey in May. We are currently reviewing your feedback which will help to inform our back-to-school plan and expand on work that is already underway.
This includes:
– plans to provide our students with the extra time and care they will need to begin healing from the past 18 months and to successfully transition back to in-person learning and a more structured school day,
– ongoing work to remove lead and asbestos, improve ventilation, complete capital projects and deep clean schools throughout the summer, and
– closely monitoring and following the guidance of the Centers for Disease Control and Prevention and the Philadelphia Department of Public Health regarding COVID-related safety measures that will need to be in place for students and staff to protect everyone's health and well-being.
Starting in mid-July, we will share more detailed information with you to ensure you have all of the information you need to feel as confident and excited about your child's return to in-person learning as we do. We thank you again for being such great partners in your child's education.
Have an amazing summer, and we look forward to welcoming your child back to school for in-person learning five days a week starting August 31st.
How is health and safety being addressed on buses?
The health and safety of our students, drivers, and transportation attendants remains of the utmost importance. In order to provide a safe riding environment for students, the School District of Philadelphia Department of Transportation Services has developed specific requirements for students being transported by school bus, van or sedan/cab.
These include self-screening daily, mandatory mask-wearing and social distancing on buses. Learn more about our ridership expectations HERE.
What are the behavior expectations of students taking transportation to school?
Transportation sees the school bus as an extension of the classroom. While drivers are responsible for reporting incidents as they occur, principals are ultimately responsible for reviewing the situation and make a determination on next steps for the students involved.
More information can be found in our Bus and Safety Guidelines (pdf HERE).
Pennsylvania was approved to issue Pandemic Electronic Benefit Transfer (P-EBT) benefits to families of school-age children who have not had access to free or reduced-price school meals due to school closures.
All K-12 School District of Philadelphia students are eligible to receive the P-EBT benefit.
For families who currently receive EBT benefits, they will begin noticing the additional funds, for each of their District students, added to their existing EBT card beginning in early May.
For those who do not currently receive EBT benefits, the state will mail a P-EBT card to the household address on file in the District's student information system (SIS).
IMPORTANT:
If the address the school has on file for your student is correct, no action is needed.
If the address is NOT correct, you MUST call 215-400-5300 or visit: philasd.org/studentplacement/pebt to begin the process of updating your address. 
Health & Safety Protocols
Support for general questions about the District
Available Monday – Friday, 8:00 a.m. – 4:30 p.m.
What Mental Health, Trauma and Social-Emotional supports will be available for students and staff?
Since school doors were last open, our students and staff have experienced isolation; separation from friends, teachers, and colleagues; illness or loss of loved ones; and disruption of the familiar routines that made them feel cared for and safe. We have also experienced the pain and division caused by racial injustice and its harms to our nation and community. For all of these reasons and more, this is not a normal school year.
In 2020, we launched the Healing Together initiative that is designed to address the needs of our students, staff, and families in the wake of this sustained trauma. Healing Together encompasses an intensive focus in four areas: 1) mental health and trauma; 2) social-emotional learning; 3) relationships and community; and 4) adult wellness. Visit the Healing Together website to find resources and learn more.
How do I talk to my children about coronavirus if they are showing signs of stress?
With so much information being shared about coronavirus, it's easy to feel overwhelmed. These resources are available to help you talk to your child about coronavirus and manage any stress you or your loved ones may be feeling:
Healing Together is a collaboration of the Office of Student Support Services, Office of Teaching and Learning, and Office of Curriculum. Content was developed in partnership with SDP teachers, counselors, and principals, along with trusted local partners and national experts. It addresses the needs of students, staff, and families in four areas: Social Emotional Learning, Mental Health and Trauma, Community/Morning Meeting, Adult Wellness
Philly HopeLine is a free and confidential helpline sponsored by Uplift Center for Grieving Children and the School District of Philadelphia as a resource for students and caregivers who feel isolated due to the coronavirus pandemic. The HopeLine is staffed by Masters's level clinicians from Uplift who specialize in free mental health counseling, emotional wellness, grief support, and strategies for coping with COVID-19 related losses. We offer service in both English and Spanish, and have an interpretation line for over 150 different language needs.
Call or Text For Free: 1-833-PHL-HOPE (1-833-745-4673)
Hours of Service: Monday-Friday 10 a.m. – 8 p.m. | Holidays 12 p.m. – 4 p.m.
Click Here to Learn More
Rapid Testing
In our efforts to plan for our students to return to school in the safest manner possible, the School District of Philadelphia is providing COVID-19 testing for all students.
Internet, Chromebook, & Tech Support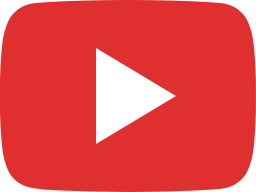 Dr. David Rubin of Children's Hospital of Philadelphia | City Council Committee Hearing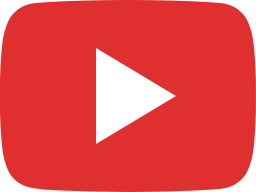 Dr. David Rubin of Children's Hospital of Philadelphia City Council Committee Hearing | Ventilation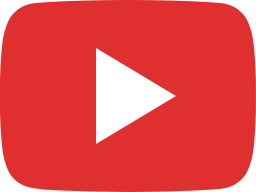 Superintendent Hite | City Council Committee Hearing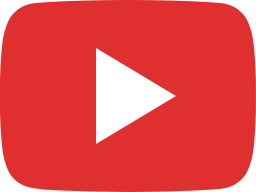 Dr. David Rubin of Children's Hospital of Philadelphia | Science of COVID and in-person learning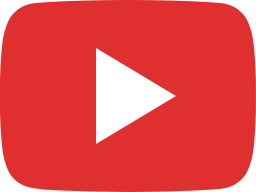 Dr. David Rubin of Children's Hospital of Philadelphia | New CDC Guidelines for Reopening of Schools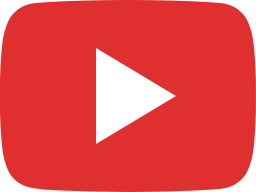 Dr. David Rubin of Children's Hospital of Philadelphia | New COVID variants