School Year 2020-2021: Charting A Path Forward…Together
A Message from the Superintendent
To Our School District of Philadelphia Community,
These have been difficult times. The persistent threat and impact of the COVID-19 pandemic and the ongoing impact of institutionalized racism are two of the most challenging crises we are facing as individuals, as a school community, and as a city. The best way to work through a crisis is together…and together is how we will move forward.
Looking ahead to the upcoming school year, we must make some important decisions about what school will look like and how our students will experience learning. We are approaching this work thoughtfully, collaboratively and with an enormous sense of responsibility. We will be guided by a core set of principles that reflect our highest priorities: the health and safety of our students and employees, the consistent delivery of high-quality educational experiences for all students and the engagement of our School District community. Your input is essential. We are creating opportunities throughout the process for our parents, families, students, employees, and other members of our school communities to help inform a final plan that keeps the safety and shared interests of our whole community in mind.
We are doing all of this in the context of a future that is highly uncertain. The progress of testing and vaccine development, the evolution of the coronavirus, shifting expectations around wearing masks and physical distancing, and policies from federal, state and local governments are ever changing. That means we must be nimble in our ability to plan for and adapt to those changing circumstances. We are committed to doing just that.
Our initial planning includes three scenarios — in-person learning, digital learning and a hybrid learning model. We are in daily contact with public health experts and other leaders from across the city and country who are sharing best practices and expanding our thinking as we consider the many complexities of how daily school operations, academics, school safety protocols, student transportation, meal service, employee policies, and much more will need to change to promote safe and inclusive environments for everyone. That includes supporting the very real social-emotional needs our students and employees will have as a result of this pandemic and addressing all forms of inequity across our District.
There is still much work to do. Our goal is to share a final plan in July so our District and our families can prepare for a successful and safe school year.
We will keep you informed of our thinking along the way. I also encourage you to return to this website often, for the latest information about this important work.
Thank you.
Sincerely,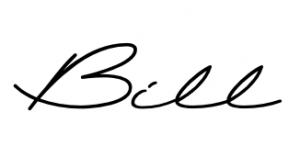 William R. Hite, Jr., Ed.D.
Feedback
As we develop and refine our plans for the upcoming school year, your feedback is essential. You can share your voice in three ways:
Return-to-School Survey Results Available Now!
THANK YOU to the 36,313 students, families and staff who provided their input!
Register Now! Virtual Town Hall Sessions
We will be hosting several virtual input sessions to gain feedback on more key topics, July 7 – 9 at various times.
Our Strategic Approach and Initial Thinking
The School District of Philadelphia is working to ensure that the restart of school is safe, includes families and employees in the process, and prioritizes student achievement, high-quality instruction and the health and well-being of all. Across this work, our planning and decision process is being aided by the below guiding principles.