School Year 2020-2021: Advancing Education Safely

Highlights: In-Person Learning
Moving Forward Together: A Message From Dr. Hite
April 12, 2021
Dear School District of Philadelphia Parents and Families,
We know that this year has been filled with many uncertainties for our families so we want to share some important information about what you can expect for the remainder of the school year.
Hybrid Learning Plan Phase III Rollout
For Phase III, students in the following groups will be able to opt into the hybrid learning model, beginning the week of Monday, May 10, 2021:
all students in grades 6-9 who have not yet returned, and
students with complex needs in grades 10-12.
The Phase III Learning Model Selection Survey will open on Tuesday, April 20th, and close on Tuesday, April 27th. Phase III families will receive an email with instruction on how to sign up. If you choose hybrid learning, your child will be assigned a schedule to attend school in person two days per week and engage in digital learning three days each week, beginning the week of Monday, May 10, 2021. To prepare to welcome students, all staff will return to school buildings on Monday, April 26th. The Philadelphia Federation of Teachers will complete its readiness reviews for all remaining school buildings before staff return. For more details, please visit philasd.org/aes.
Phase III will be the final rollout of our Hybrid Learning Plan for this school year. Students not covered through Phase III will remain with 100% digital learning for the rest of the school year.
High School Graduations and Other End-of-Year (EOY) Celebrations
We know that being distanced from friends and teachers at school has been especially difficult for our seniors who envisioned a very different final year of high school. While nothing can make up for your experience this past year, we are happy to announce that:
you will be able to safely celebrate with your friends and family (as safe capacity limits allow) at an in-person, outdoor high school graduation ceremony, as long as COVID-19 conditions allow for safe school gatherings, and
as a special gift, the School District will be providing free caps and gowns for graduating seniors in the Class of 2021. If you have already paid for your child's cap and gown, you will be reimbursed. Schools will share more details once the process is finalized.
Principals at schools with transitional grades will have the flexibility to safely hold Move-Up Day ceremonies. Other EOY events may be coordinated by each school's leadership team.
*Note: Some High Schools are opening for PreK programs ONLY. These include: Mastery Charter School at Cleveland, Mastery Charter School at Wistar, Edison HS, South Philadelphia HS, Motivation High School, Lincoln High School and George Washington High School.
Are teachers taking attendance this school year?
All students are expected to attend school five days per week, whether face-to-face or digital, in alignment with state and School District regulations and requirements.
During both face-to-face and digital learning, teachers mark student attendance. School-based and central office staff will actively identify students who are not regularly attending class and assist with addressing the barriers preventing each student's attendance.
We have designed this year's summer programming to meet the challenges we know our students face right now.
We've created a well-rounded range of academic and enrichment experiences and we are excited to welcome students entering grades K -12 when summer programming begins on June 28, 2021.
See the full roster of options HERE.
Health & Safety Protocols
What is the Office of Environmental Management Services and what does it do?
The School District of Philadelphia's Office of Environmental Management Services (OEMS), under direct supervision and guidance from the Chief Operations Officer, is tasked with overseeing, evaluating, and reducing the risk of environmental hazards in our schools.
Learn more, see our meeting minutes and slideshows HERE.
Will the District be keeping track of reported COVID cases in schools during Hybrid Learning? If so, where?
It's important to know that we consistently notify school staff and families whenever there is a confirmed positive case in their building.
The School District has launched a COVID-19 Dashboard to provide the latest information on confirmed positive cases in our schools. We understand that having access to this information is important to our families and staff, and we are happy to provide this tool to further build confidence in the safety of our schools for in-person learning.
The dashboard, which will be updated weekly, will complement those efforts by providing a district-wide snapshot in and across all schools. You can see the dashboard at any time, HERE.
Will the ventilation/air quality studies be made available to the public? If so, where?
Yes. Occupancy of spaces based on fresh air intake is included on our Reopening Readiness Dashboard HERE.
This Ventilation and Air Balancing FAQ provides more information how how to read the reports, and answers specific questions like how to tell what the occupancy for your child's classrooms is or what is means if your child's classroom reports is a zero (0).
More FAQs related to this topic are in the Ventilation FAQ tab.
Have schools been thoroughly cleaned in preparation for school opening?
Our facilities team has been fully trained in enhanced cleaning standards using EPA-registered cleaning supplies — and they started implementing them in the summer of 2020. Once students return, the entire school will be thoroughly cleaned and disinfected at the end of each day, in preparation for the next day.
Learn more about the cleaning protocols in this Cleaning and Ventilation Protocol document
Will the public have access to reports on school specific facilities improvement plans and progress?
Yes. Please visit this website to view information on current school improvement projects and any resulting environmental reports.
Will COVID-specific safety protocols be in place during hybrid learning?
Yes a range of health and safety protocols will be in place to provide multiple layers of safety for students and staff, including Pre Screening, PPE, Social Distancing, Classroom Design and Safety Measures, and Restroom Procedures. Learn more in the complete Advancing Education Safely Plan, and watch our video on safety protocols in classrooms HERE.
What happens when a student or staff member at school tests positive?
What happens if a student refuses to wear a mask?
Our students' health and safety is the priority in an environment conducive to optimal learning! As we return to in-person learning that is quite different than ever before, there will be occasions when students, who are not exempt from wearing a mask, may refuse to wear one.
From a Health and Safety perspective,  mask breaks are permitted during the day when students are greater than 6 feet apart. Masks breaks can occur for a maximum of fifteen minutes per break. Mask breaks are most conducive at times for example, when students are outside for recess or when in a large area. It is recommended that prior to students returning to in-person learning, students should practice wearing their masks during digital learning for extended periods when lessons are conducted.
Listed below is a set of guidelines and recommendations for school leaders in response to mask wearing that needs to be included in the school's Opening of School Packet/Family Letter. School leaders are to include a clear message to all families that it is a School District Philadelphia mandate, through the Hybrid Learning Model, that all students must wear a mask, unless there is an exemption based on Pennsylvania Department of Education criteria.
Please note that while we have indicated a progression of occurrences, whether it is day to day, every other day, we ask again that school leaders/staff use common sense to address the behavior.  It is extremely important that we do whatever we can to ensure the wearing of masks is to protect oneself and the health and safety of others.  After the staff member (e.g. Teacher, Counselor, Support Staff) uses the recommended strategies and/or other strategies that may be useful in addressing this behavior, then the following steps/recommendation should be followed for a student's refusal to wear a mask.
CDC Guidance for K-12 School Administrators on the Use of Masks in Schools
Students who refuse to wear a face mask
📌Sample Letter Template:  Students Who Refuse to Wear a Face Mask
Students who Refuse to Wear a Face Mask  School Letter Template
What will the protocol be for classrooms, when schools reopen?
In classrooms, where students will spend most of their time, doors will remain open as much as possible to promote good ventilation and help avoid touching door knobs.
Every classroom  has been evaluated to determine the maximum number of students and staff who can be in the room while maintaining safe ventilation standards and social distancing. There will be a sign outside of each room, showing that number.
Desks will be arranged and marked to support the right number of people in the room and to ensure proper social distancing. If the classroom has tables, seats at the table will be marked to ensure social distancing.
Every classroom will have cleaning supplies. Students and teachers together will use these to help keep desks, tables, chairs, and other high touch surfaces clean throughout the school day.
Learn more about our safety protocols in these videos HERE.
How will meals be handled when schools reopen?
To support health and safety during meal times, students will start out eating breakfast and lunch in their classrooms.
In some cases, cafeterias will be set up with self-serve stations where students will safely pick up prepackaged meals and utensils, and then return to the classroom to enjoy their meal. In other cases food service workers will serve students, who will then take the meal back to the classroom — or meals will be delivered directly to classrooms.
Cafeteria workers will follow enhanced CDC food preparation and safety guidelines – including wearing face masks and gloves at all times, wearing hair nets, and washing their hands frequently.
In all cafeterias, a touchless hand sanitizer station will be at the door, and students will be encouraged to use them on their way in and out. And, as an added safety measure, floor arrows will direct orderly traffic flow in the cafe.
When students are able to eat in the cafeteria, tables will be marked to designate where students can safely sit to ensure proper social distancing. Once the lunch period is over, the entire group of students will exit the cafeteria so all tables, chairs, benches, serving lines and high touch surfaces can be thoroughly cleaned before the next lunch period begins.
Watch our video on safety protocols around meals HERE.
What will the protocol be for bathrooms, when schools reopen?
We are taking extra precautions in bathrooms.
Signage to remind students of health and safety protocols will be clearly posted. To maintain social distancing, students will not be able to use sinks or urinals that are immediately next to each other. Where numerous sinks or urinals are lined up in a row, every other unit will be  clearly marked to indicate that it cannot be used.
All bathroom stalls are safe to use because they have built in partitions.
High touch surfaces like toilets, faucets and stall handles, soap dispensers and paper towel dispensers will be disinfected at least every four hours.
And of course, everyone must wash their hands with soap and water for at least 20 seconds before leaving the bathroom.
Watch the bathroom protocol video HERE.
What are the protocols for entryways, hallways and offices?
To minimize direct face-to-face interaction and two-way traffic flow, many schools will use one door for entering and a different door for exiting. In other schools where that's not possible, traffic in entryways and exitways will move in one direction at any given time.
Touchless hand sanitizer stations will be available for use inside every entrance. As students continue into the hallways, touchless hand sanitizer stations will be available at each end. High touch surfaces like lockers and door knobs, will be disinfected at least every 4 hours during the day. There will also be signs on the hallway walls to remind everyone of proper health and safety protocols.
Drinking fountains will be turned off.  Touchless bottle fillers (found on the newer hydration stations) will remain on so students can safely fill up their personal water bottles.
Main office doors will remain open as much as possible during the day to minimize touching door knobs and to promote good ventilation. Outside the office, there will be a sign showing the maximum number of people safely allowed in the room. There will be a hand sanitizer station at the door and signage to promote health and safety practices. Inside the office, plexiglass partitions have been installed to further promote safety.
Learn more in our video HERE.
Will there be safety drills when students return to schools?
Safety continues to be our number one priority and that will include regular fire drills when students return to school.
When conducting drills, schools must adhere to guidelines provided by the Philadelphia Department of Public Health (PDPH) and Centers for Disease Control and Prevention (CDC) guidelines regarding social distancing and face covering requirements during fire and school security drills. Students and staff must wear masks at all times, including during and throughout drills.
What is being done about the asbestos problems in schools that were identified before COVID?
The School District has accelerated its asbestos abatement efforts while schools have been closed. Extensive environmental and capital improvements took place this summer across more than 60 schools and are currently underway in another 30. For information about what's happening at your school, visit HERE. Note that if your school is not undergoing a project, it will not be listed on the website.
Who is receiving concerns about issues with District buildings at this time?
Support for general questions about the District
Available Monday – Friday, 8:00 a.m. – 4:30 p.m.
What Mental Health, Trauma and Social-Emotional supports will be available for students and staff?
Since school doors were last open, our students and staff have experienced isolation; separation from friends, teachers, and colleagues; illness or loss of loved ones; and disruption of the familiar routines that made them feel cared for and safe. We have also experienced the pain and division caused by racial injustice and its harms to our nation and community. For all of these reasons and more, this is not a normal school year.
In 2020, we launched the Healing Together initiative that is designed to address the needs of our students, staff, and families in the wake of this sustained trauma. Healing Together encompasses an intensive focus in four areas: 1) mental health and trauma; 2) social-emotional learning; 3) relationships and community; and 4) adult wellness. Visit the Healing Together website to find resources and learn more.
How do I talk to my children about coronavirus if they are showing signs of stress?
With so much information being shared about coronavirus, it's easy to feel overwhelmed. These resources are available to help you talk to your child about coronavirus and manage any stress you or your loved ones may be feeling:
What are the expectations around my student's attendance and truancy handled during virtual and hybrid learning?
Students are expected to attend all scheduled classes whether virtual or in-person, to be ready for instruction, and complete all assignments.
It is expected that parents will ensure that their student(s) are present for all instructional time and complete required assignments, communicate with the teacher if their student(s) need instructional support and provide documentation explaining all student absences no later than three (3) days after the student returns to school. Teachers are expected to provide meaningful instruction for students during the instructional day.
If you have any questions regarding student attendance, please email the Office of Attendance and Truancy @ attendanceandtruancy@philasd.org. For more information on attendance guidelines please click here!
Healing Together is a collaboration of the Office of Student Support Services, Office of Teaching and Learning, and Office of Curriculum. Content was developed in partnership with SDP teachers, counselors, and principals, along with trusted local partners and national experts. It addresses the needs of students, staff, and families in four areas: Social Emotional Learning, Mental Health and Trauma, Community/Morning Meeting, Adult Wellness
Philly HopeLine is a free and confidential helpline sponsored by Uplift Center for Grieving Children and the School District of Philadelphia as a resource for students and caregivers who feel isolated due to the coronavirus pandemic. The HopeLine is staffed by Masters's level clinicians from Uplift who specialize in free mental health counseling, emotional wellness, grief support, and strategies for coping with COVID-19 related losses. We offer service in both English and Spanish, and have an interpretation line for over 150 different language needs.
Call or Text For Free: 1-833-PHL-HOPE (1-833-745-4673)
Hours of Service: Monday-Friday 10 a.m. – 8 p.m. | Holidays 12 p.m. – 4 p.m.
Click Here to Learn More
Rapid Testing
In our efforts to plan for our students to return to school in the safest manner possible, the School District of Philadelphia is providing COVID-19 testing for all students.
Internet, Chromebook, & Tech Support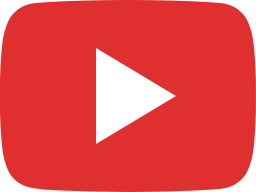 Dr. David Rubin of Children's Hospital of Philadelphia | City Council Committee Hearing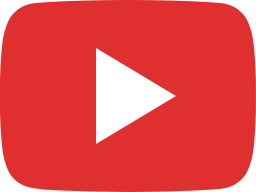 Dr. David Rubin of Children's Hospital of Philadelphia City Council Committee Hearing | Ventilation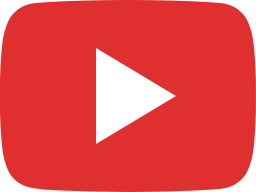 Superintendent Hite | City Council Committee Hearing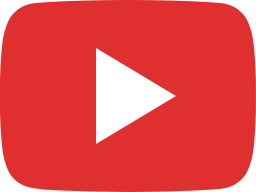 Dr. David Rubin of Children's Hospital of Philadelphia | Science of COVID and in-person learning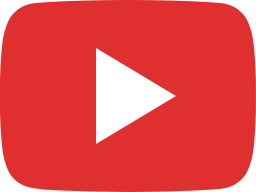 Dr. David Rubin of Children's Hospital of Philadelphia | New CDC Guidelines for Reopening of Schools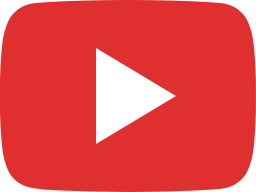 Dr. David Rubin of Children's Hospital of Philadelphia | New COVID variants