Olney High School Transition
Mr. Mike Roth is looking forward to leading the Olney High School Community! He is familiar with the Olney High School community through his experience working at Olney Charter High School for two years as a teacher coach and then for one year as an assistant principal of the 10th grade. He has spent the past eight years as Principal at Olney Elementary School, a District K-8 elementary school with 850-1000 students.
Hear from Principal Roth about the transitions: video in English and video in Spanish.
Please read a welcome message from Mr. Roth: letter in English and letter in Spanish.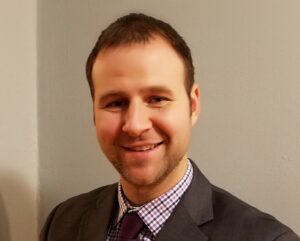 Welcome! This webpage provides you with the most up-to-date information and resources related to the transition of Olney Charter High School to the new District-operated Olney High School, which will open in the same building for the 2022-2023 school year. Throughout the entire transition process, authentic engagement and ongoing communication with Olney students, families, and staff will be critical for success.
We realize that this school transition may be unsettling for the Olney school community. We are committed to making the overall transition process a smooth one for students and families, and ensuring that the new Olney High School will be grounded in District standards while also preserving some of the existing programs, services, or unique elements that are important to you.
This webpage will be updated regularly so be sure to visit often.
Please complete this form if you have any questions, comments, or suggestions for the Olney High School Transition team. We will do our best to answer your questions using the transition website or reaching out to you directly.
Complete este formulario si tiene alguna pregunta, comentario o sugerencia para el equipo de transición de Olney High School. Haremos todo lo posible para responder a sus preguntas utilizando el sitio web de transición o comunicándonos con usted directamente.
If you have general questions about the Olney transition process, please contact olneytransition@philasd.org.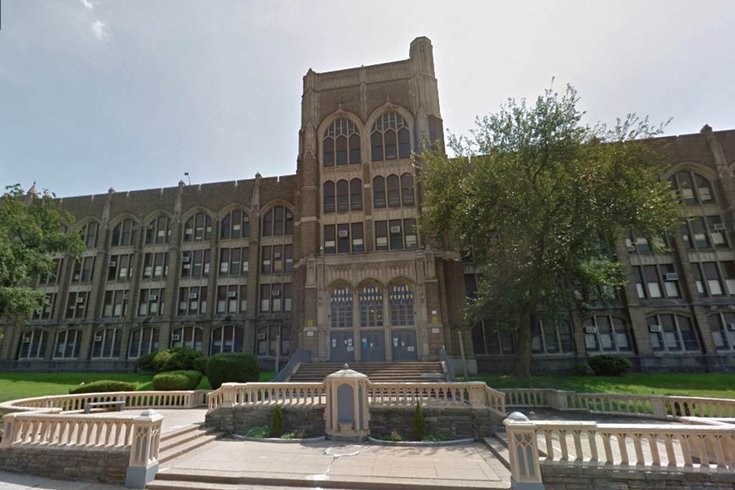 Transition Process Overview

Transition Planning (Feb. – May)
Community Engagement
Facilities & IT Infrastructure
Educational Model Review
Budget Modeling
Gap Analysis
Principal Hiring
Transition Execution (March – Sept.)
Community Engagement
Academic Program Design
Teacher and Staff Hiring
Infrastructure Projects
Procurement
School Readiness Tasks
Legal/Board Actions
The process to transition to District operations will occur in two major phases:
In this phase, the District will work with the school community (i.e., administrators, staff, students, and families) to understand school strengths and opportunities for improvement, and identify any significant gaps or differences between the current school's programs, services, and staffing and the District's standard model for schools of similar grade spans, sizes, and student demographics. The goal here is to engage the school community to build consensus and a shared vision for a future school model that is grounded in District standards while also preserving some of the current school's programs, services, or unique elements that are important to students and families.
The District will also assess the conditions of the school building and technology infrastructure in order to determine what remediation or repair work may be necessary.
The information derived from these efforts will help inform the school budget, the staffing model, and recruitment/hiring of staff.
In this partially overlapping phase, the District will execute a series of activities to prepare the new school to be fully operational and to welcome students for the 2022-2023 school year, keeping the school communities engaged and informed along the way. This includes implementation of infrastructure projects, academic program design, student records transfer, employee transition/hiring, procurement (of materials, supplies, etc.) and other school readiness tasks leading up to school reopening.
In addition, there are certain legal and Board actions related to the formal closure/dissolution of the former Renaissance School and the opening of the new District school that need to occur.
Registration Process
Please follow these steps if you would like to enroll your child in Olney High School for the 22-23 school year. (Directions in Haitian Creole)
Families should list THE SCHOOL as their primary address, not their current address.  This is to prevent current students that do not live in the catchment from being automatically sent to their neighborhood school.
ALL current students will be allowed to enroll in Olney High School.  If those students have siblings entering 9th grade that were planning to attend Olney, they will also be allowed to enroll in Olney.  They should use the same process listing the school as their address.
Families can enroll now using the online process or they will be able to come up to the school this July and August to enroll in person if they would like.  We will have staff here during those months.  We will share specific times in the next few weeks.
Proceso de Registro de Olney
Siga estos pasos si desea inscribir a su hijo en Olney High School para el año escolar 22-23. Las familias deben incluir LA ESCUELA como su dirección principal, no su dirección actual. Esto es para evitar que los estudiantes actuales que no viven en la zona de captación sean enviados automáticamente a la escuela de su vecindario.
A TODOS los estudiantes actuales se les permitirá inscribirse en la Escuela Secundaria Olney. Si esos estudiantes tienen hermanos que ingresan al noveno grado que planeaban asistir a Olney, también se les permitirá inscribirse en Olney. Deben usar el mismo proceso que incluye la escuela como su dirección.
Las familias pueden inscribirse ahora usando el proceso en línea o podrán venir a la escuela este julio y agosto para inscribirse en persona si así lo desean. Tendremos personal aquí durante esos meses. Compartiremos horarios específicos en las próximas semanas.
Uniform Information
All Olney students will be required to wear the following:
Shirts: Any plain black collared "Polo" Shirt/Cualquier camisa "Polo" con cuello negro liso
Bottoms: Charcoal gray dress pants or dress shorts, or plaid skirt (Shorts and Skirts must come to the knee)/Pantalones de vestir gris carbón o pantalones cortos de vestir, o falda a cuadros (los pantalones cortos y las faldas deben llegar a la rodilla)
Shoes: ANY closed-toe shoes! (must cover toes and heels, no heels/wedges, steel toed boots, or boots above mid-calf)/¡CUALQUIER calzado cerrado! (debe cubrir los dedos de los pies y los talones, sin tacones/cuñas, botas con punta de acero o botas por encima de la mitad de la pantorrilla)
For additional information about the uniform and examples, please click here.
School Leader and Staff Hiring
We are looking to build an amazing team to bring exceptional educational opportunities to the students of the Olney Community!
For those interested in staffing positions at Olney High School for the 2022-2023 school year, please visit the School District's website at:  https://jobs.philasd.org/opportunities. I would also encourage you to email me directly at mbroth@philasd.org with your resume, certifications, and position or positions you are interested in applying for.
For those interested in being Safety Officers, specialized interview dates are being arranged for current Olney High School and Stetson Middle School staff interested in joining the School District of Philadelphia as School Safety Officers. Learn more here.
We will be hiring for the following positions:
Assistant Principal of Instruction
Assistant Principal of Climate
Assistant Principal of 9th/10th grade
Assistant Principal of 11th/12th grade
Climate Managers
Roster Chair
Departmental Instruction Leads
High School English Teachers
HS Math Teachers
Biology Teachers
Chemistry Teacher
Physics Teachers
HS Social Studies Teachers
Special Education Teachers
Learning Support Teachers
Emotional Support
Life Skills
Autistic Support
ESOL, ELA
ESOL, Math
ESOL
Health and PE Teachers
Spanish Teachers
Art Teachers
Music Teachers
Bilingual Secretaries
Behavioral Health Counselors
Secondary Counselors
Special Education Assistants
School Nurse
School Safety Officers
Frequently Asked Questions
When and where will the new school open?
The new school will open for the 2022-23 school year in the same school building.
Will the new school receive any special budget considerations?
Yes. The District will provide supplemental funding for transitional supports and services in the first few years of the new District-operated school. This could include funding for additional climate staff, teacher coaches and other resources.
Will the catchment area for the school change?
No. The catchment area – meaning the defined neighborhoods that feed into the school – for each school will not change.
Will there be an opportunity to change the school name?
Olney will revert to its legacy name, Olney High School, for the 2022-2023 school year. In November/December 2022, we will gauge school community interest in pursuing a new school name for 2023-2024 school year.