Cultural Celebrations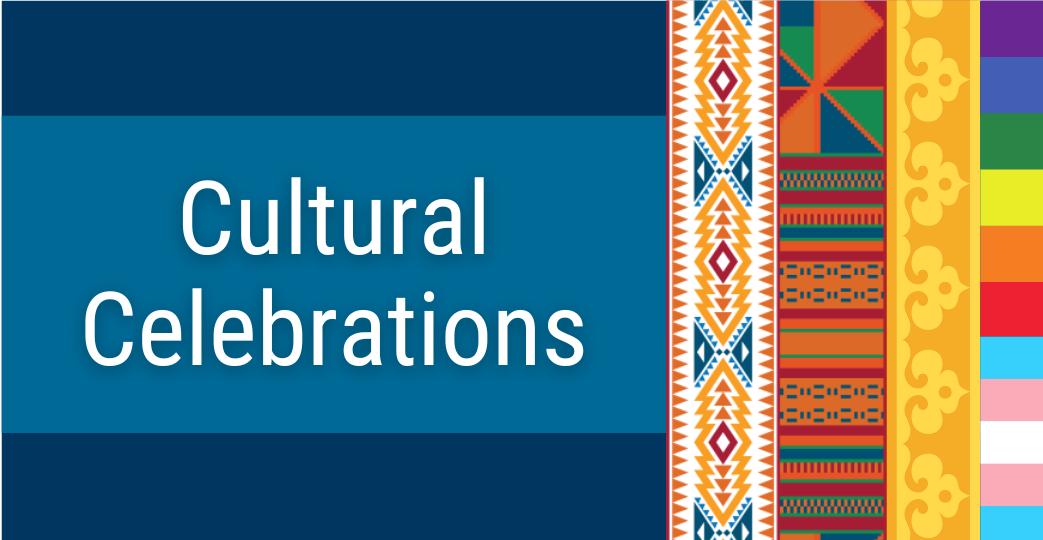 Select a celebration for a list of events, panel discussions, resources, community spotlights and more!
September 15 - October 15
National Hispanic Heritage Month
October 1-31
LGBTQIAA+ History Month
June 1-31
Pride Month (LGBTQIAA+)
May 1-31
Asian American and Pacific Islander Heritage Month
April 1-30
Arab American Heritage Month
This April the School District of Philadelphia celebrates Arab American Heritage Month. Honoring the rich contributions of the diverse population of Arab Americans, April has been recognized as Arab American Heritage Month since 2017.
An estimated 3.7 million Americans have Arab roots, according to the Arab American Institute, with ancestries traced to 22 countries in the Middle East and North Africa, including Lebanon, Syria, Egypt, Palestine, Morocco, Iraq, Jordan, Yemen, Bahrain, Tunisia, Algeria, Sudan, Qatar, Saudi Arabia, United Arab Emirates and others.
In a letter to the Arab America and the Arab American Foundation, President Biden wrote, "Diversity is one of our greatest strengths, and it is essential that we continue celebrating, promoting, and educating others about the myriad ways that the Arab people have advanced human civilization and contributed to the well-being of our nation."
April 1-30
Diversity Month
March 1-31
Womens History Month
February 1-28
Black History Month
January 16
Martin Luther King Jr. Day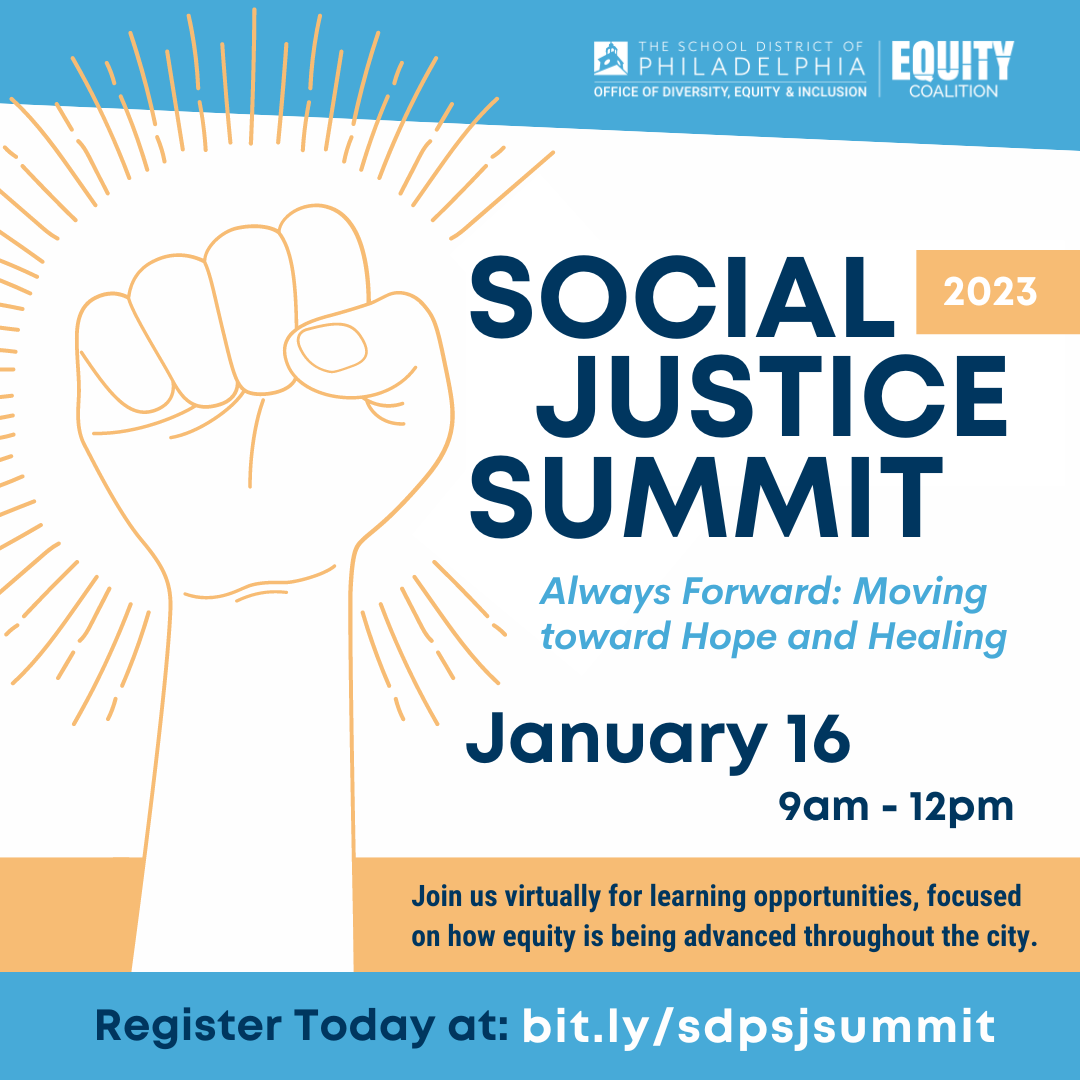 Equity Coalition Virtual Social Justice Summit
Always Forward: Moving toward hope and healing
Monday, January 16 from 9AM to 12PM
In honor of Dr. Martin Luther King Jr. Day of Service, the School District of Philadelphia's Equity Coalition is hosting the second annual virtual Social Justice Summit. Grounded in the theme "Always Forward" the purpose is to uplift and amplify the voices of individuals, program offices, and organizations throughout Philadelphia who are working to advance equity and social justice within the School District of Philadelphia. We are looking for presentations and workshops across a variety of topic areas that center movement toward hope and healing, uplifting individuals and communities from the inside out.
Greater Philadelphia King Day of Service
Monday, January 16 at Girard College in Fairmount.
The 2023 King Day of Service is a day of volunteerism that brings together a diverse cross section of people throughout our region to participate in workshops, training sessions, educational forums and service projects that celebrate Dr. King's legacy by raising public awareness about important social justice issues like voting rights, gun violence, early literacy, living wage jobs and health justice.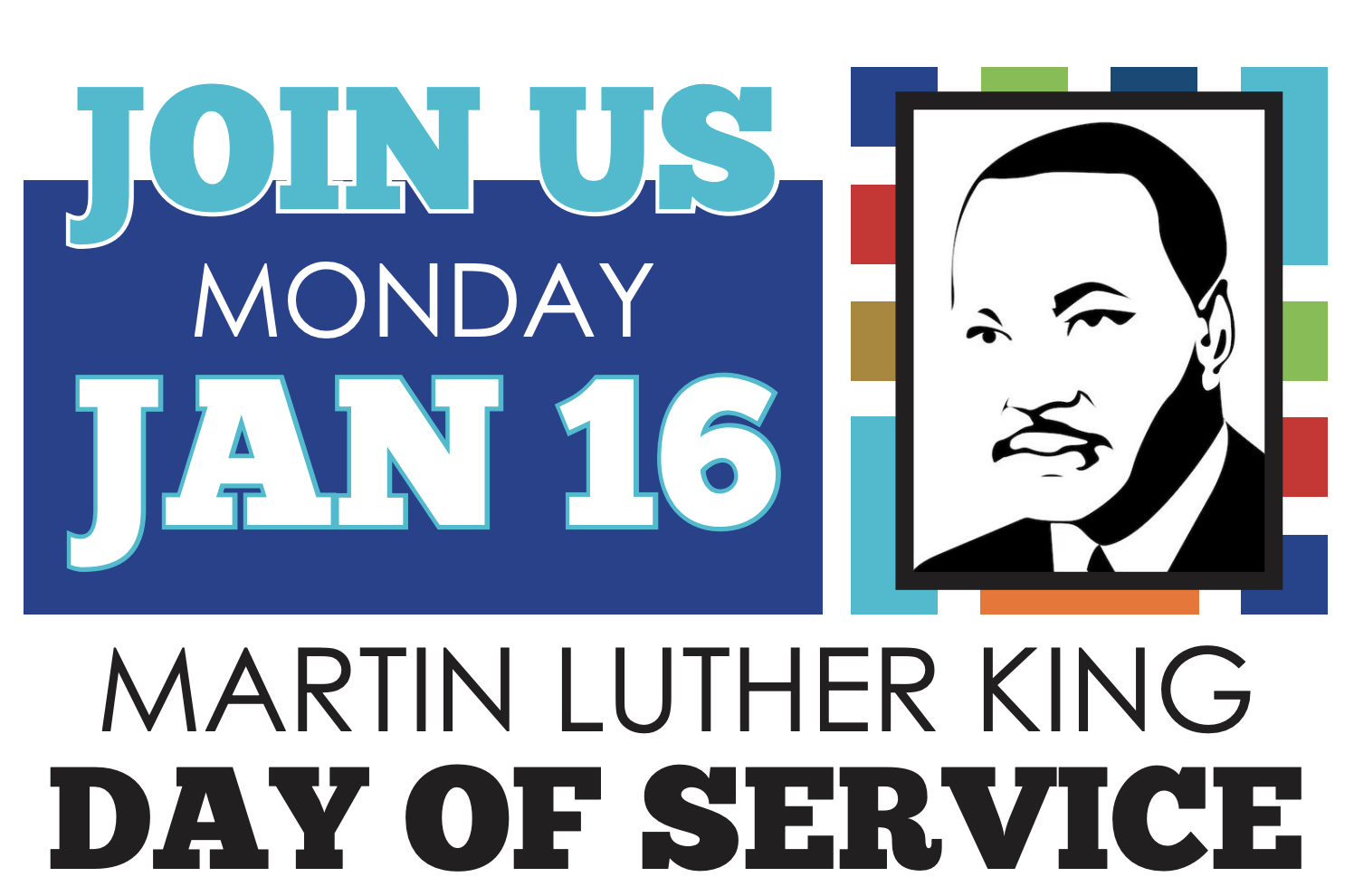 Community Clean-Up Day
Monday, January 16 @ 10AM
Meet at Lansdowne Ave & Atwood Road, Philadelphia, PA
Pizza provided for lunch.
This event is being organized by the Lewis C. Cassidy Academic Plus Project Team.
For more information email: frank.cimato@butz.com or john.miner@butz.com 
Martin Luther King, Jr., Tribute Concert
Monday, January 16 @ 3PM | Girard College Chapel, 2101 S College Ave.
Join Yannick and Your Philadelphia Orchestra as they return to Girard College and honor the life and work of the great Dr. Martin Luther King, Jr.,  celebrating our Philadelphia community and the uniting power of music.
November 1-30
Native American Heritage Month
September 21
International Day of Peace
A day devoted to strengthening the ideals of peace, through observing 24 hours of non-violence and cease-fire.