LGBTQIA+
Kiyoshi Kuromiya
Kuromiya was a graduate of the University of Pennsylvania. He was a Japanese American author and civil rights and anti-war activist. Kuromiya became an aide to Martin Luther King Jr.  He served as an openly gay delegate to the Black Panther Convention that endorsed the gay liberation struggle and was one the founders of America's Gay Liberation Front/Philadelphia.  He was also the editor of ACT UP's Standard of Care, the first medical treatment and cultural competency guidelines to be produced for people living with HIV by people living with HIV/AIDS.
Jaci Adams
Was a trailblazer and leader in the Philadelphia transgender community, impacting individuals, organizations, and the city as a whole. Jaci lead numerous efforts to ensure transgender people were treated with dignity and respect by advocating for decent housing and education. Jaci Adams legacy lives on in the many organizations in Philadelphia that serve the trans community to this day.
Gloria Casarez
Gloria Casarez (December 13, 1971 – October 19, 2014) was an American civil rights leader and LGBT activist in Philadelphia. Casarez served as Philadelphia's first director of Lesbian, gay, bisexual and transgender (LGBT) affairs. During her tenure as director, Philadelphia ranked as the number one city nationwide for LGBT equality after adopting the broadest LGBT rights protections in the nation, when Mayor Nutter signed Bill No. 130224 into law.
Celena Morrison
Celena Morrison currently serves as the Executive Director of the Philadelphia Mayor's Office of LGBT Affairs. In 2020, she became the first openly transgender person to ever lead an office in the city of Philadelphia.
Marsha P. Johnson
Marsha P. Johnson (August 24, 1945–July 6, 1992), was an American gay liberation activist and self-identified drag queen. Johnson said the "P" in their name stood for "Pay It No Mind," which is what Johnson would say in response to questions from people about her gender. Johnson quickly became a prominent fixture in the LGBTQ community serving as a "drag mother" helping homeless and struggling LGBTQ youth. Johnson was an extremely successful drag queen and known as an outspoken advocate for gay rights. Johnson was one of the prominent figures in the Stonewall uprising of 1969. One of Johnson's most  famous quotes was: "No Pride For Some Of Us Without Liberation For All of Us!"
Miss Major Griffin-Gracy
Miss Major Griffin-Gracy (October 25, 1940) often referred to as Miss Major, is a trans woman activist and community leader for transgender rights, with a particular focus on women of color. She served as the original Executive Director for the Transgender Gender Variant Intersex Justice Project, which aims to assist transgender persons, who are disproportionately incarcerated under the prison-industrial complex. Griffin-Gracy has participated in activism for a wide range of causes throughout her lifetime, including the 1969 Stonewall riots in New York City.
Layshia Renee Clarendon
Layshia Renee Clarendon (May 2, 1991), is an American basketball player and is the first WNBA player that openly identifies as transgender and non-binary.  In 2020, when the WNBA announced the upcoming season to be  "Social Justice Season," Clarendon was a key driver of this work. Clarendon, with the help of other players, and WNBA Director of Player Relations, Jayne Appel-Marinelli, are leading the Social Justice Council. The Social Justice group plans to "educate, amplify and mobilize for action".  Clarendon has stood out as a figure for transgender and non-binary people and has shifted the path for others that identify as such to be able to play in the WNBA and feel represented in sports.
Fallon Fox
Fallon Fox (November 29, 1975) is the first who is openly transgender American mixed martial artist. As a transgender woman and feminist in a male dominated sport, Fox has been an advocate and trailblazer for trans-inclusion in sports. Fox was born in the industrial city of Toledo, Ohio and grew up the middle child of three. She joined her high school wrestling team her senior year in order to get into shape and have a base for self defense. After high school, Fox served in the United States Navy for 4 years, as an Operations Specialist. Fox later attended the University of Toledo, where she studied transgender/transsexual issues/concepts in order to better understand herself. In addition to MMA, Fox speaks publicly of her story, and how Mixed Martial Arts and other contact sports can empower all women.
Brian Sims
Brian Sims (Sept 16th, 1978) is a Democrat member of the Pennsylvania State House of Representatives of the 182nd District.  He was elected in 2012 as the First Openly Gay Legislator in the History of Pennsylania. He won Reelection in November 2018. He is 42 years old. Mr. Sims is also a Lawyer, and Gay Rights Acitivist. Mr. Sims has worked tirelessly to push a progressive agenda throughout his tenure as a State Rep.  He is currently considering a run for Lieutenant Governor.
Audre Lorde
Audre Lorde (February 18, 1934–November 17, 1992) is an American writer, feminist, womanist, librarian, and civil rights activist. Lorde was a self-described "Black, lesbian, mother, warrior, poet" who dedicated her life and her work to confronting and addressing injustices of racism, sexism, classism, capitalism, heterosexism, and homophobia. In her novel Zami: A New Spelling of My Name, Lorde focuses on how her many different identities shape her life and the different experiences she has because of them. She shows us that personal identity is found within the connections between seemingly different parts of one's life, based on lived experience, and that one's authority to speak comes from this lived experience.
Sylvia Rivera
Sylvia Rivera (July 2, 1951–February 19, 2002) was an American gay liberation, and transgender rights activist who was also a noted community worker in New York. Rivera, who identified as a drag queen,[participated in demonstrations with the Gay Liberation Front. With close friend Marsha P. Johnson, Rivera co-founded the Street Transvestite Action Revolutionaries (STAR), a group dedicated to helping homeless young drag queens, gay youth, and trans women.
Bayard Rustin
Bayard Rustin (March 17, 1912–August 24, 1987) Born in West Chater PA Bayard was, American civil rights activist who was an adviser to Martin Luther King, Jr., and who was the main organizer of the March on Washington in 1963. In 1953 Rustin, was arrested in California for being homosexual. He served 50 days in jail. Bayard's sexuality caused him to have to work behind the scenes, but he was still hugely influential within the civil rights movement.
Laverne Cox
Laverne Cox (May 29, 1972) is an American actress and LGBTQ+ advocate. Cox is a trailblazer for the transgender community, and has won numerous awards for her activist approach in spreading awareness. Her impact and prominence in the media has led to a growing conversation about transgender culture, specifically transgender women, and how being transgender intersects with one's race. She is the first transgender person to be on the cover of Time magazine, be nominated for a Primetime Emmy, have a wax work in Madame Tussauds, as well as the first transgender woman to win a Daytime Emmy as an executive producer. In May 2016, Cox was awarded an Honorary Doctorate from The New School in New York City for her progressive work in the fight for gender equality.
Billie Jean King
Billie Jean King (November 22, 1943) is an American former World No. 1 professional tennis player. King is an advocate for gender equality and has long been a pioneer for equality and social justice. In 1973, at age 29, she won the "Battle of the Sexes" tennis match against men's tennis champion Bobby Riggs. She was also the founder of the Women's Tennis Association and the Women's Sports Foundation.
RuPaul Charles
RuPaul Charles (November 17, 1960), known mononymously as RuPaul, is an American drag queen, actor, model, singer, songwriter, television personality, and author. Since 2009, he has produced and hosted the reality competition series RuPaul's Drag Race, for which he has received eight Primetime Emmy Awards. He is considered the most commercially successful drag queen in the United States. In 2017, he was included in the annual Time 100 list of the most influential people in the world. In 2019, Fortune noted him as "easily the world's most famous" drag queen.
Harvey Bernard Milk
Harvey Bernard Milk (May 22, 1930–November 27, 1978) was an American politician and the first openly gay elected official in the history of California. Milk served almost eleven months in office, during which he sponsored a bill banning discrimination in public accommodations, housing, and employment on the basis of sexual orientation. The Supervisors passed the bill by a vote of 11–1, and it was signed into law by Mayor George Moscone. On November 27, 1978, Milk and Moscone were assassinated by a disgruntled city supervisor.
Malcolm Kenyatta
Malcolm Kenyatta is a Democrat Member of the Pennsylvania State House of Representatives of the 181st District. He was elected in 2018. He is one of the youngest people ever to be elected to the State Legislature at 28 years old. He is also the First Openly Gay Man of Color ever to be elected to either House of the State Legislature in Pennsylvania History.
Abby Stein
Abby Stein (October 1, 1991) is an American transgender author, activist, blogger, model, speaker, and rabbi. She is the first openly transgender woman raised in a Hasidic community. In 2015, she founded the first support group nationwide for trans people of Orthodox Jewish background. Stein is also the first woman, and the first openly transgender woman, to have been ordained by an Orthodox institution, having received her rabbinical degree in 2011. Stein currently works in many capacities as a rabbi. In 2018, she co-founded Sacred Space, a multi-faith project "which celebrates women and non-binary people of all faith traditions."
Beverly Glenn-Copeland
Glenn-Copeland is a singer, songwriter, and transgender activist from Philadelphia. In 1961, Glenn-Copeland was one of the first black students to study at McGill University in Montreal. Glenn-Copeland has released acclaimed folk-jazz and synth explorations that are considered ahead-of-their-time masterpieces.
Learn about LGBTQIA+ History by listening to these LGBTQIA+ Icons.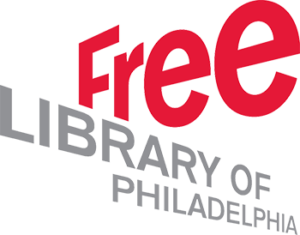 Read and learn about diverse people and perspectives from our LGBTQ+ Book List created in collaboration with the Free Library of Philadelphia.
Many people are confused by the ever growing vocabulary in the LGBTQIA+ community. Knowing these vocabulary terms is important for everyone and can help us better understand how diverse individuals want  to be identified.
Expand your working knowledge about LGBTQIA+ vocabulary and terms by studying this Glossary of LGBTQIA+ Vocabulary and Terms.