Our Leadership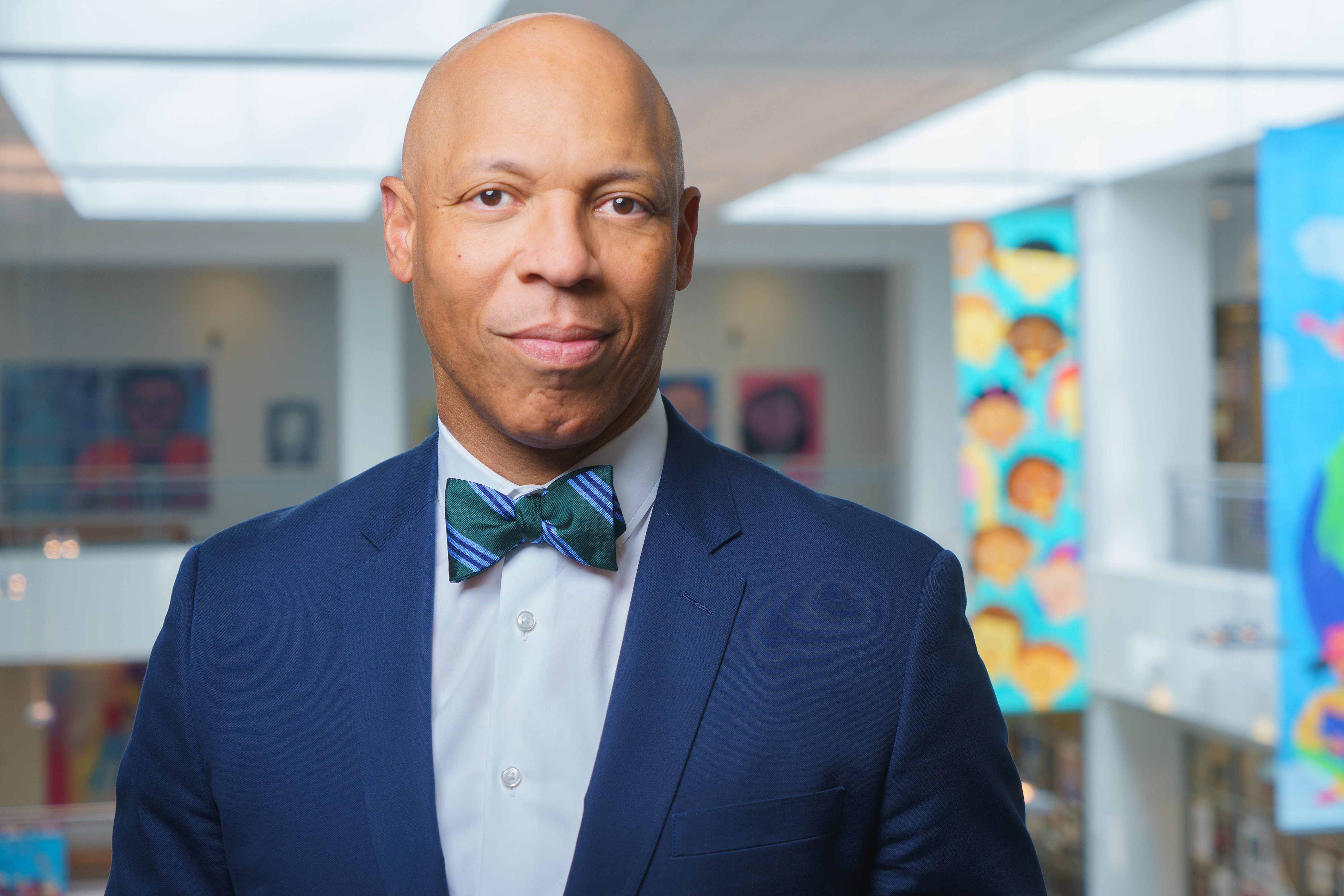 Superintendent
William R. Hite, Jr., Ed.D.
Read More
With a focus on equity, innovation and quality, Dr. William R. Hite serves as Superintendent of The School District of Philadelphia, the largest public school system in the Commonwealth of Pennsylvania.
Since joining the School District in June 2012, Dr. Hite has worked to create a system of great schools in every neighborhood. Under his leadership, the School District has opened new innovative high schools, expanded successful school models, launched in-district turnarounds and redesigned schools in partnership with communities. His overall focus remains on strengthening all elementary and secondary school offerings.
Dr. Hite's professional experience includes serving at every level – teacher, principal, central office administrator and Superintendent. He was previously Superintendent of Prince George's County Public Schools in Maryland where his central work focused on enhanced access and rigor to ensure college- and career-readiness. Prince George's County schools, one of the 25 largest systems in the United States, received national recognition for expanding access to Advanced Placement courses during his tenure.
Dr. Hite also served as an Assistant Superintendent in Georgia's Cobb County School District. In addition, as an administrator in Henrico County, Virginia, he led Highland Springs High School to "Best Practices" honors from the state's General Assembly.
Dr. Hite has been an adjunct faculty member at the University of Richmond School of Continuous Learning and taught school leadership courses at Virginia State University, Bowie State University and the University of Maryland. A member of numerous national, state, and local boards, he has participated with national agencies and associations to reform K-12 education.
Dr. Hite holds a bachelor's degree in education from Virginia Tech, master's degree in educational leadership from the University of Virginia and a doctorate in education specializing in educational leadership from Virginia Tech. His interests include music, travel, sports and reading. He and his wife Deirdre have two daughters and a grandson.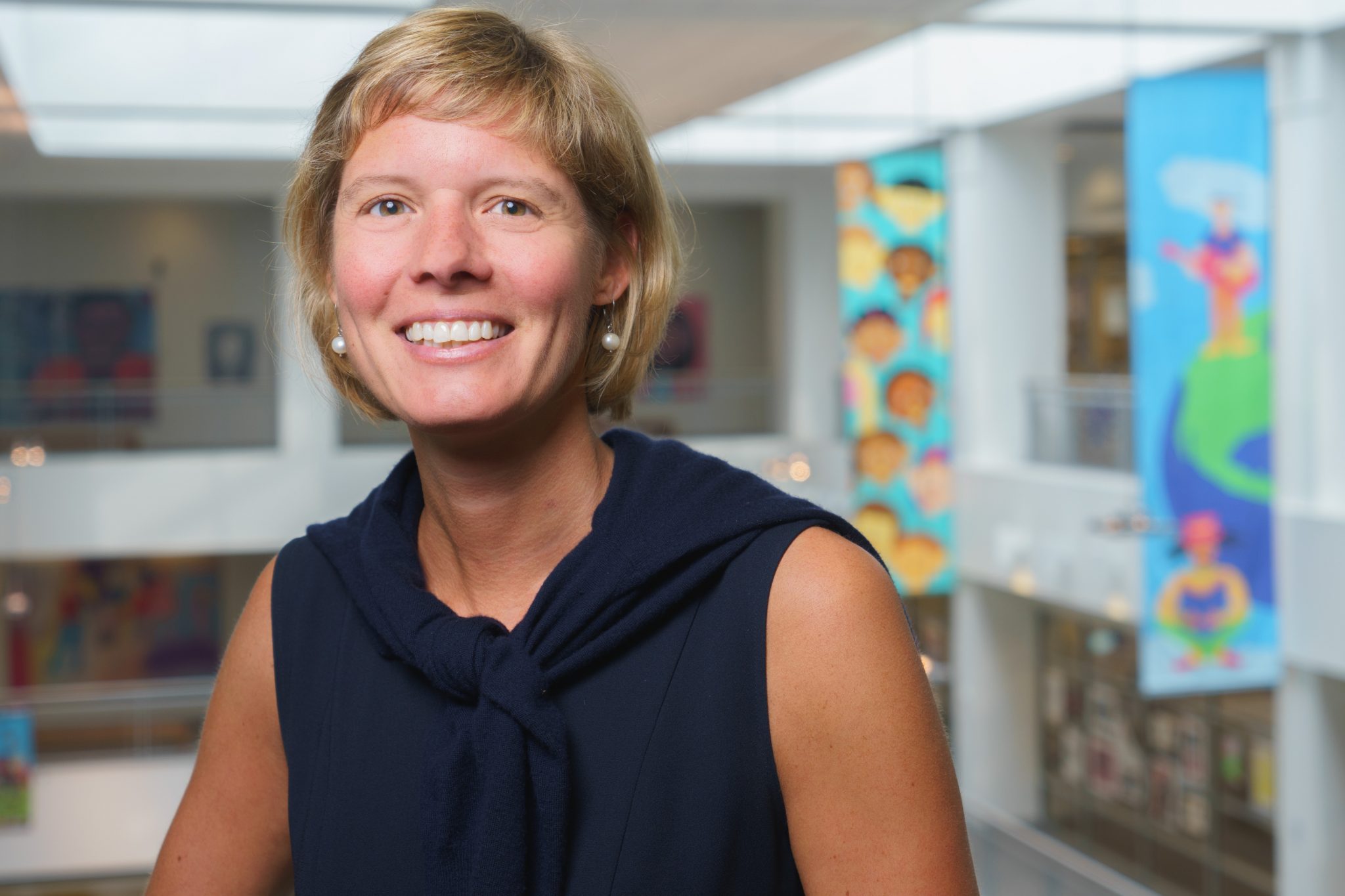 Chief of Staff
Naomi Wyatt
Read More
Naomi Wyatt is the Chief of Staff to the Superintendent for The School District of Philadelphia. In this role, Naomi serves as the chief aide to the Superintendent and partners with the Superintendent to create a culture of change and an active learning work environment across the central offices.
The Chief of Staff provides strategic support and program management to the Superintendent and senior leadership team; liaises between the Office of the Superintendent and all other central offices, including the Charter School Office; and is responsible for coordinating and facilitating the internal operations of the Office of the Superintendent. In addition, Naomi is responsible for the coordination and implementation of the District's Action Plan, having an emphasis on communicating the plans and priorities to internal audiences, and, she oversees strategic labor relations decisions and supports executive ­level hiring.
Prior to being named Chief of Staff, Naomi served as the District's Chief Talent Officer from July 2013 through July 2015. As the Chief Talent Officer, Naomi oversaw the District's human resource functions as well as the recruiting, hiring, development and retention of all district staff, including teachers, principals and executives. She was also the member of the Superintendent's Cabinet responsible for all talent related strategies and actions.
Naomi has a background in state government, having served in Governor Edward G. Rendell's cabinet as Secretary of Administration and as the Governor's Deputy Chief of Staff. As the Secretary of Administration Naomi was responsible for the Commonwealth's policies and operations in the areas of Human Resources, Information Technology and Continuity of Government. Before working for the Commonwealth of Pennsylvania, Naomi was a litigation attorney at Ballard Spahr in Philadelphia. Naomi has also worked in the non­for­profit arena serving as the Camden Coalition of Healthcare Provider's Deputy Executive Director and the Director of Legal and Governmental Affairs. At the Coalition, Naomi directed the Coalition's legal affairs, managed its contractual relationships, oversaw all administrative functions of the organization and developed new grant funding sources and programs.
Naomi is a graduate of Yale College, where she earned a B.A. in English; and the University of Colorado at Boulder, where she earned her J.D. Between college and law school, Naomi spent two years in Mississippi teaching high school English as a member of Teach for America.
Naomi serves on the Board of Need in Deed and is a past board member of Independence Charter School and of the Pennsylvania Employee Benefits Trust Fund (PEBTF).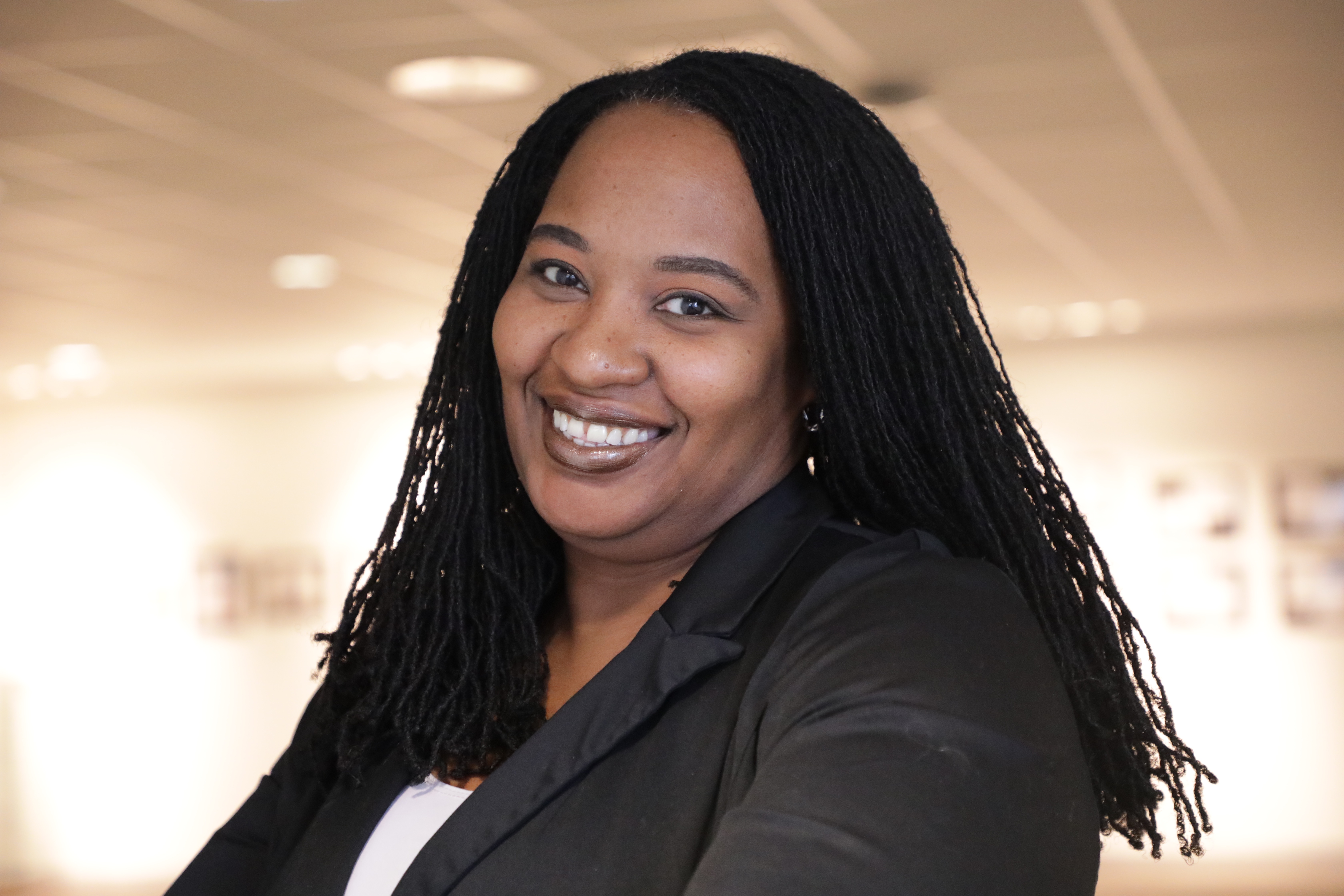 Chief of Academic Support
Dr. Malika Savoy-Brooks
Read More
With an unwavering commitment to ensuring that every student is equipped with intellectual strategies and experiences to develop their cognitive capability, Dr. Malika Savoy-Brooks serves as Chief Academic Supports Officer of The School District of Philadelphia, the eighth largest public school system in the country.
Dr. Savoy-Brooks 's professional experience includes serving at every level – teacher, academic coach, principal, assistant superintendent, and central office administrator. She holds a master of science degree in elementary education and in educational leadership. She also holds a doctorate degree in educational leadership with a strong focus on curriculum and instruction. She holds Pennsylvania certifications in Elementary education, Reading Specialist, Supervisory, K-12, Administrative, K-12, and Superintendent's Letter of Eligibility.
Dr. Brooks is passionate about great teaching and relentlessly committed to educational equality. She has led numerous professional development sessions for administrators, teachers, and parents on effective teaching and learning practices, curriculum development, school improvement, and academic achievement. Her success includes directing six schools toward remarkably increasing School Progress Report scores, leading a school with a significantly underserved student population to attain adequate yearly progress, mentoring teachers in their professional growth to become lead teacher and school administrators, and collaborating with multiple parent organizations and community groups to extend and enhance instructional programming for students. Dr. Brooks has a demonstrated capacity to develop district-level plans to direct, support, and monitor the implementation of research-based instructional practices aligned with Pennsylvania's Academic and Core Standards.
Dr. Brooks resides in Philadelphia and enjoys spending time with family, reading, and volunteering in her community.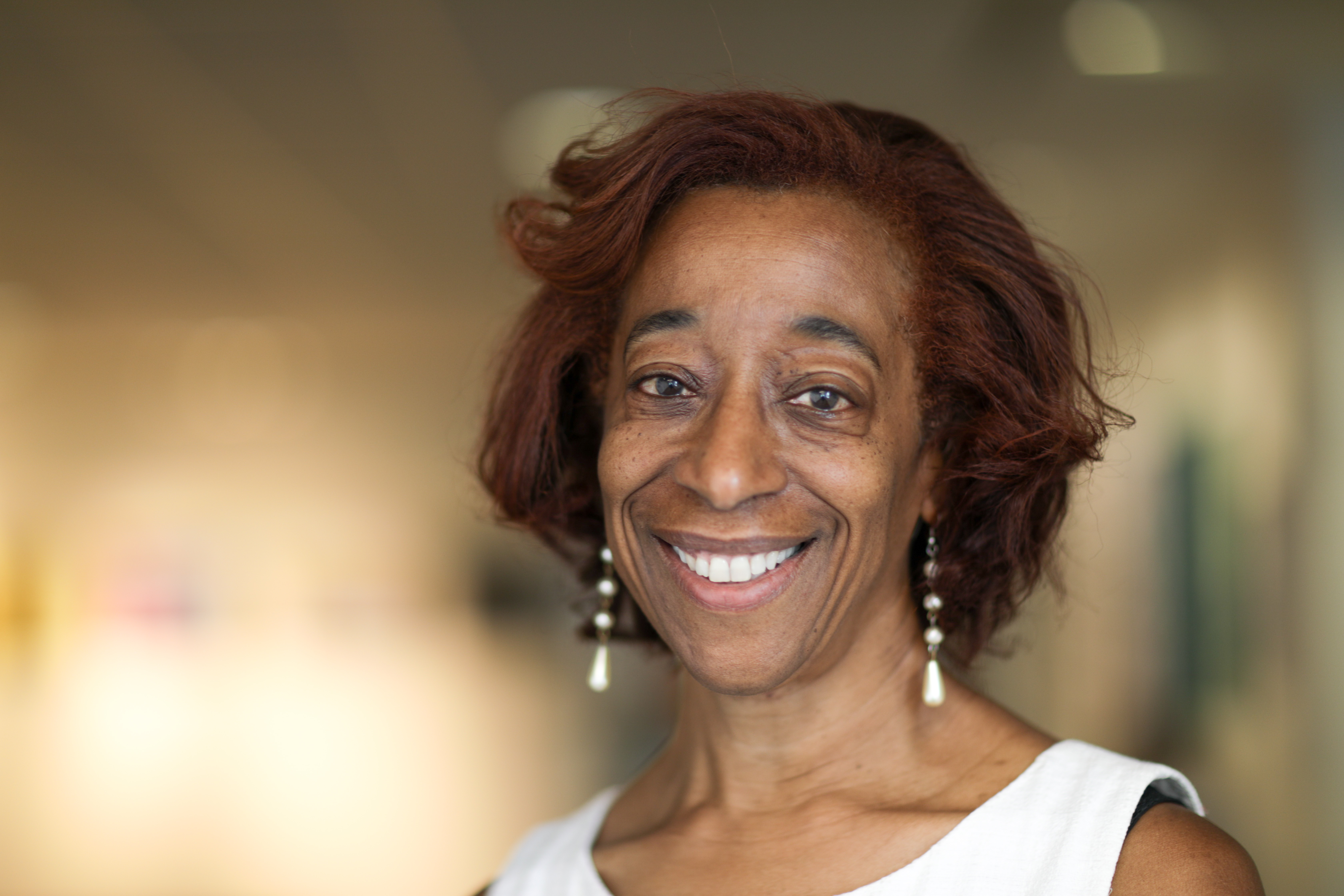 Chief of Student Support Services
Karyn T. Lynch
Read More
Prior to joining the School District of Philadelphia, Lynch served as the Chief of Student Services at Prince George's County Public Schools.  As the Chief of Student Services, Lynch managed the division's departments of Guidance Counseling Services, Family and Community Outreach, Health Services, Homeless Education, Safe and Drug Free Schools and Character Education, as well as the Office of Student Appeals, and the Office Business and Community Relations.
Lynch received her Master's in Public Administration from Columbia University and holds a Bachelor of Arts in Government from Dartmouth College.  She was awarded the Governor's Citation for Excellence in Leadership and the Woman of the Year Award in 2008.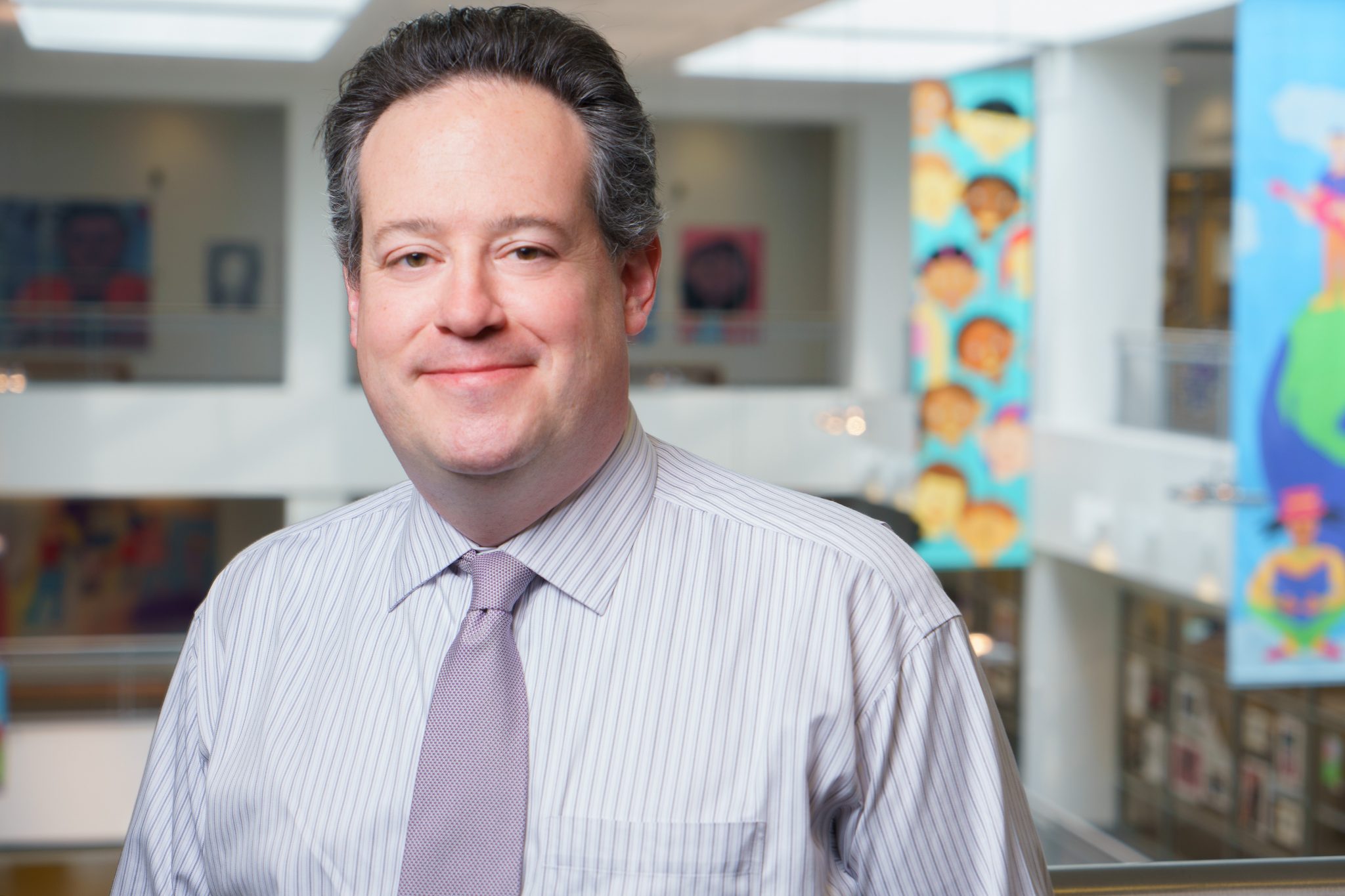 Chief Financial Officer
Uri Monson
Read More
Since February 2016, Uri Monson has served as the Chief Financial Officer for the School District of Philadelphia. In this role, he works to maintain the fiscal integrity of the School District of Philadelphia and allocate the necessary resources to support the District's academic objectives.
The primary functions of the Finance Office include formation of the District's $2.8 billion Operating Budget, monitoring spending throughout the year, and ensuring proper accounting of all District Funds. The CFO is also responsible for tracking all revenues due to the District and working with the City, the Commonwealth, and other entities to identify reliable sources of revenue for the District.  Additionally, the CFO's responsibilities include overseeing grant management and compliance for over $300 million in grant funds, management of a $3.7 billion debt portfolio, treasury, payroll and risk management functions.
From 2012 to 2016, Mr. Monson served as the Chief Financial Officer for Montgomery County, PA. In this role, he advised the Commissioners on County fiscal matters and was responsible for the overall management of County funds, including formation of the County's $371 million Operating Budget and $160 million Capital Budget. He managed the County's $400 million debt portfolio, and oversaw the County's $500 million Pension Fund.
From 2008 to 2012, Mr. Monson served as the Executive Director of the Pennsylvania Intergovernmental Cooperation Authority (PICA). In this role, he monitored the City of Philadelphia's budget, and reviewed the city's annual $20 billion Five-Year Financial Plan.  Mr. Monson previously served as Assistant Budget Director for the City of Philadelphia where his primary responsibilities included analyzing proposed policies for the Finance Director and the Mayor's Cabinet. Prior to returning to Philadelphia, Mr. Monson worked for the US Department of Education in Washington, DC as a Congressional Liaison and as a policy analyst for the Office of Postsecondary Education.
Mr. Monson has a Masters Degree in Public Policy, with a concentration in education policy, from the Columbia University School of International and Public Affairs. He has a Bachelor's Degree in Political Science from Columbia University, as well as a Bachelor's Degree in Midrash from the Jewish Theological Seminary of America.
Mr. Monson was named as a person to watch in Philadelphia Magazine's 2009 "Best of Philly" Issue, including citation as the top "Wonk" in the City. Inside Magazine named Mr. Monson as one of the top ten influential Jewish professionals in Philadelphia in 2009. He is an active member of his synagogue, Temple Beth Hillel-Beth El.  Mr. Monson also served previously as a Board member of Camp Ramah in the Poconos, and as President of the Philadelphia Committee on City Policy.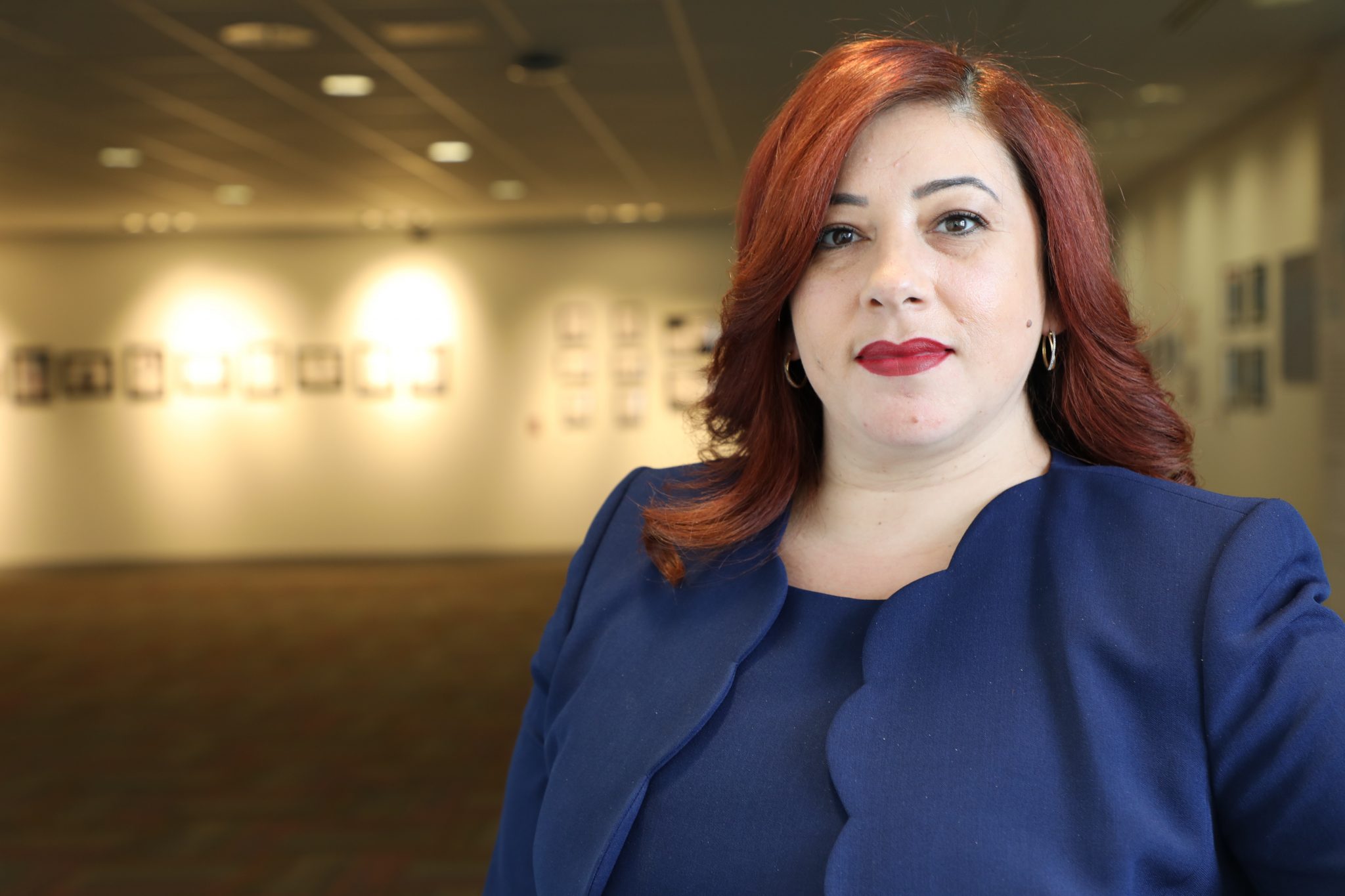 Chief of Schools
Dr. Evelyn Nuñez
Read More
Dr. Nuñez has served as an Assistant Superintendent in the District for the past three years, most recently supervising principals in the Kensington, Fishtown, Juniata Park and Port Richmond sections of North Philadelphia. In this role her work has included establishing structures and systems aligned to the District's Action plan by supporting the work of principals in creating a school environment that is conducive to teaching and learning and improving the academic achievement for all students.
Dr. Nuñez has over 25 years of experience at the school and system level including serving as a teacher and administrators. She began her career as a teacher with the School District of Philadelphia, before becoming a principal/school director, Chief Academic Officer and Deputy Chief Executive Officer of a series of Charter Schools in Philadelphia. Dr. Nuñez returned to the District in 2015 as the principal of Lewis Elkin Elementary School before becoming a District Assistant Superintendent in 2017.
"Dr. Nuñez has a deep understanding of the needs of our schools and students as well as of our community," said Superintendent William R. Hite, Jr., Ed.D. "I know her intelligence, heart, and passion will add an important voice to my Cabinet, speaking on behalf of the schools and the children throughout Philadelphia."
A product of the School District of Philadelphia and a graduate of Thomas Edison High School, Dr. Nuñez earned a Bachelor's from Chestnut Hill College, a Master's in Educational Leadership from Cheyney University, and a Doctorate in K-12 Educational Leadership from Gwynedd-Mercy University.
"I am incredibly humbled by this opportunity to make a difference for our students as the new Chief of Schools for the District," said Dr. Evelyn Nuñez. "As a product of the School District of Philadelphia, I feel a deep-rooted connection to our students and will continue to serve them to the best of my ability."
Dr. Nuñez's new role as Chief of Schools is effective immediately; she will continue to carry out her Assistant Superintendent responsibilities until a successor is named.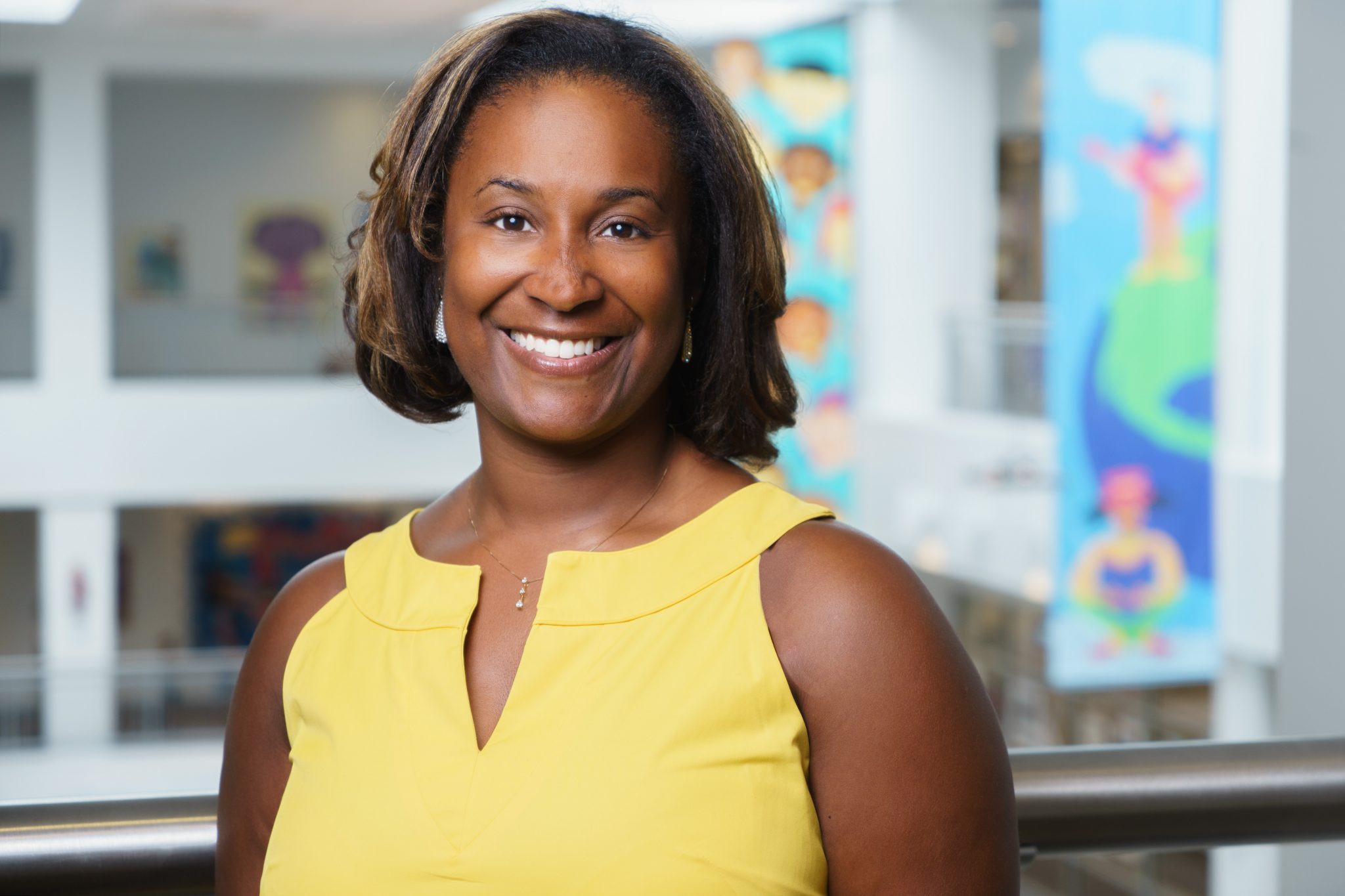 Interim Chief of General Operations
Danielle Floyd
Read More
Danielle currently serves as the Interim Chief of General Operations, overseeing Food Services, Transportation, and Procurement. She also leads the Districts Comprehensive School Planing Review (CSPR) initiative. In her last position as Director of Capital Programs and Chief Operating Officer, she was responsible for identifying and prioritizing new construction, renovations of existing buildings, and large-scale building system replacement projects within the School District of Philadelphia.
Danielle began her career in 2002 under former Superintendent Vallas and has served in various positions within the Operations and Finance Divisions of the School District.  In 2009, she rejoined the Chief Executive Office as the Deputy Chief of Staff under former Superintendent Arlene Ackerman managing implementation of the District's strategic plan
Danielle attended the University of Pennsylvania, completing a program of study in Urban Studies and Political Science with a minor in Urban Education.  She has continued her studies in the public sector through completion of the Dale Carnegie Leadership Training for Managers, the  LEADERSHIP Philadelphia Core Program, the Public Education Leadership Project at Harvard University and the Pennsylvania Education Policy Fellowship Program.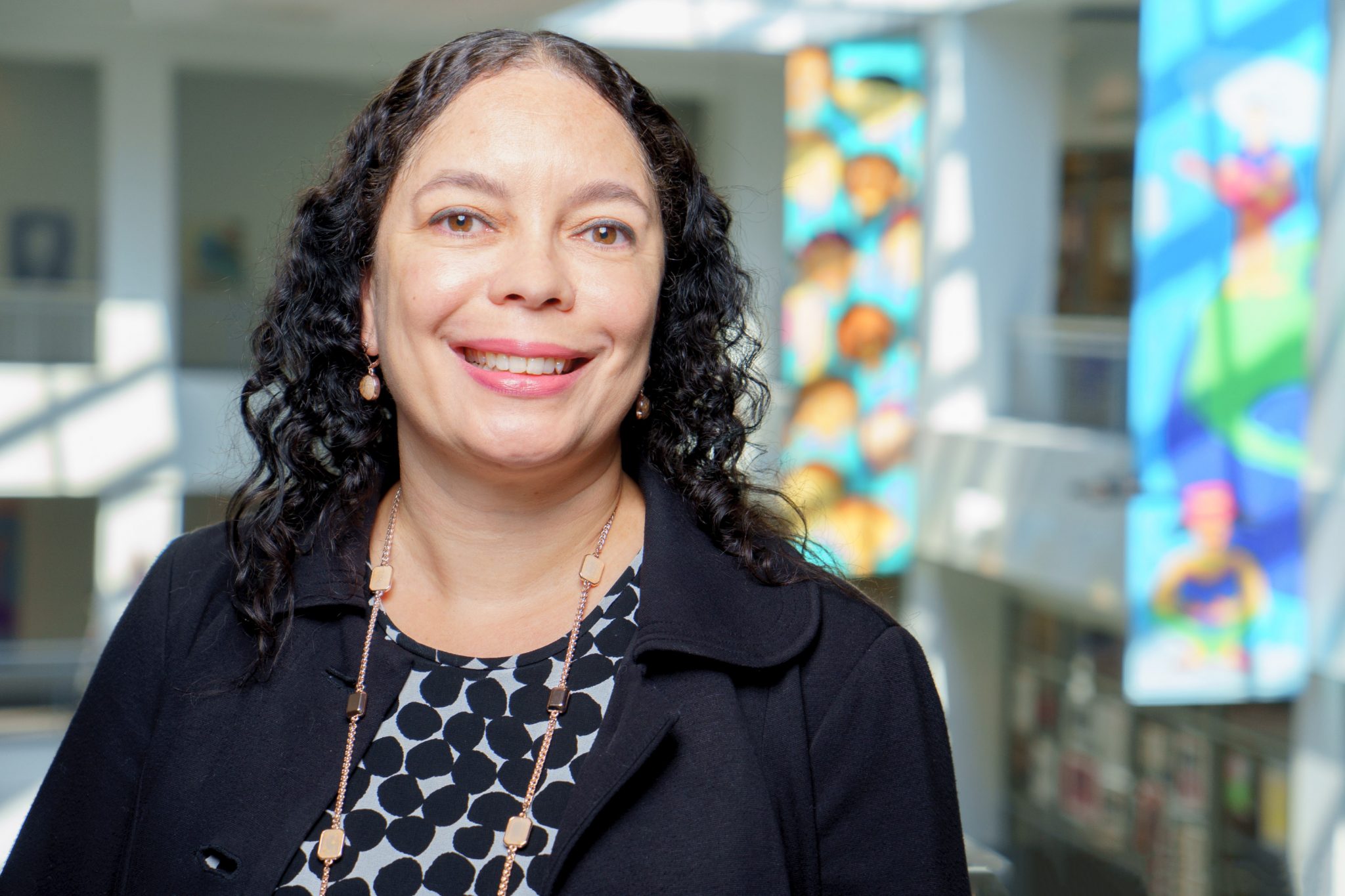 Chief of Evaluation, Research, and Accountability
Tonya Wolford
Read More
Tonya Wolford is the Chief of District Evaluation, Research and Accountability. In this role, Tonya  oversees the District Performance Office, the Office of Research and Evaluation, and the Planning and Evidence-based Supports Office.
The Chief of District Evaluation, Research and Accountability leads the District's use of data and evidence to improve outcomes for students. This is achieved through the annual School Progress Report; Qlik-BAM, a suite of interactive dashboards; ongoing program evaluations and research; the comprehensive planning process; and professional development and technical assistance offered to leadership, Assistant Superintendents and Principals.
Prior to assuming her current role, Tonya worked in research and evaluation at the District for eight years, starting as a Senior Research Associate and moving up to Deputy, Research, Evaluation and Academic Partnerships. Prior to joining the District, Tonya was an Assistant Professor at the University of North Carolina, where she taught courses in Spanish and English language, linguistics and translation. She previously worked in Philadelphia at the University of Pennsylvania conducting research on the effect of non-standard English dialects on reading in elementary school. Tonya began her career in journalism and then medical education, spending many years working on k-12 medical education pipeline programs for underrepresented minorities.
Tonya is a graduate of  the University of Maryland where she earned a  B.S. in Journalism; and the University of Houston, where she earned a Master's in Second Language Education and a Doctorate in Spanish Linguistics.
Tonya is vice-chair of the governing board for the Regional Educational Laboratory Mid-Atlantic (RELMA). She also serves on the steering committee for the National Network of Education Research-Practice Partnerships at the Kinder Institute for Urban Research, Rice University.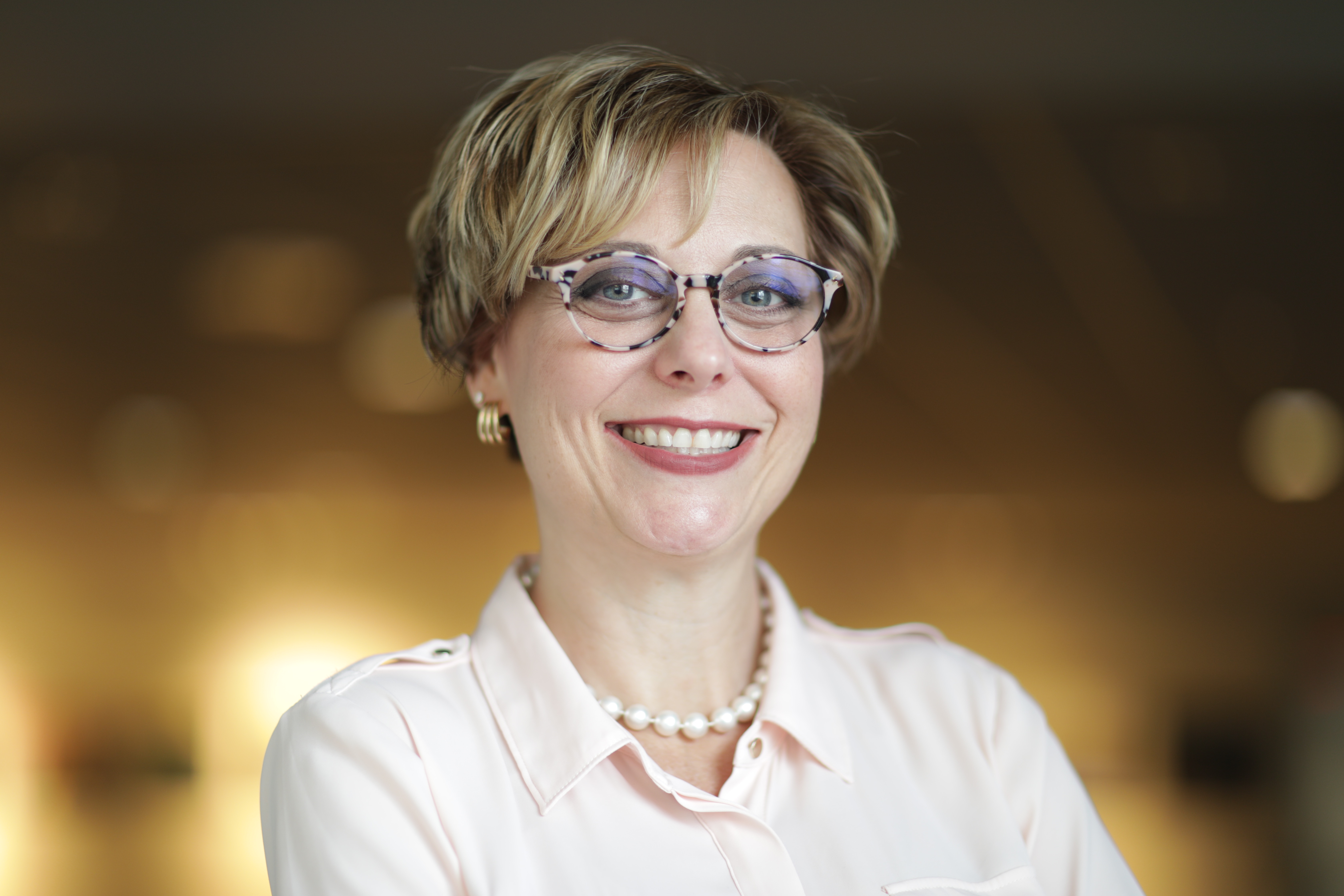 Chief Information Officer
Melanie S. Harris
Read More
Melanie S. Harris joined the School District of Philadelphia in 1999 and currently serves as the Chief Information Officer. In that role, she oversees the team responsible for all aspects of technology delivery and support for schools and administrative offices.
Prior to her position as Chief Information Officer, Ms. Harris served as the Executive Director of Information Systems and the Director of Systems and Applications. In those roles, she was responsible for the development and implementation of an online technology strategy, as well as, building a more customer service oriented approach to support schools.
Ms. Harris has always upheld the mission to provide students and teachers with the technology and tools that are essential for learning and achievement in the 21st century classroom, and equally important, providing school administrators and teachers with the data and reporting tools necessary for critical decision making and governance.
Ms. Harris received her Master's in Business Administration from Eastern University and her Bachelor of Arts in International Relations from St. Joseph's University.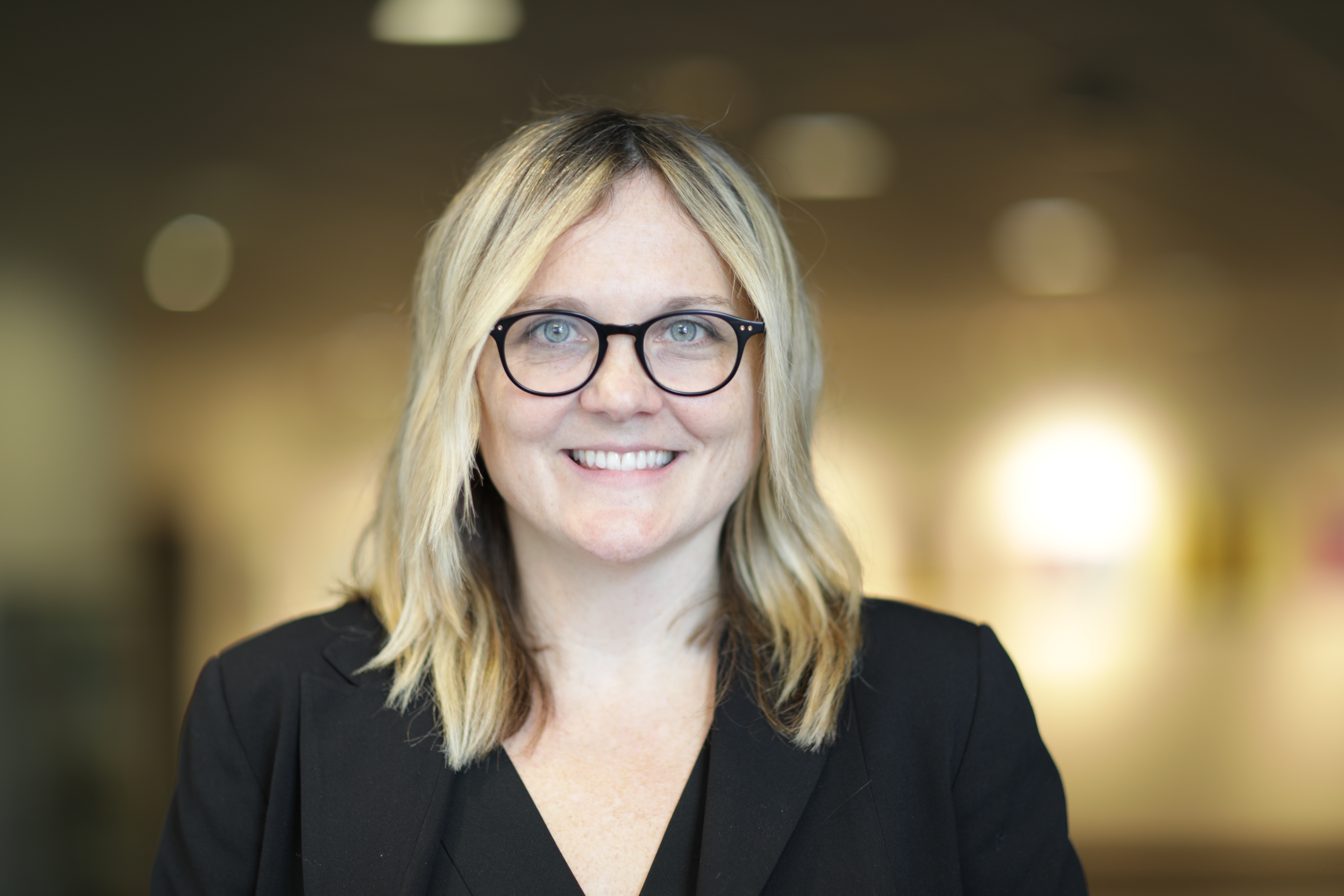 Chief Talent Officer
Larisa Shambaugh
Read More
Larisa Shambaugh is the Chief Talent Officer for the School District of Philadelphia, where she oversees all aspects of talent-related strategy and employee service for the district, including recruitment, hiring, benefits, compensation, labor and employee relations. Prior to her current role in the District, Larisa was most recently an independent education consultant, providing support and coaching to educational organizations.
Previously,  as Chief Talent Officer of Newark Public Schools in Newark, New Jersey, Larisa oversaw four departments – Educator Effectiveness, Employee Services, Labor & Employee Relations, and Recruitment & Staffing – and served as a member of the Superintendent's cabinet. Prior to work in Newark Public Schools, Larisa spent seven years conducting education research at the American Institutes for Research.
Larisa received her Bachelor's in Political Science and French from Tufts University and her Master's in Public Policy (MPP) from the Gerald R. Ford School of Public Policy at the University of Michigan.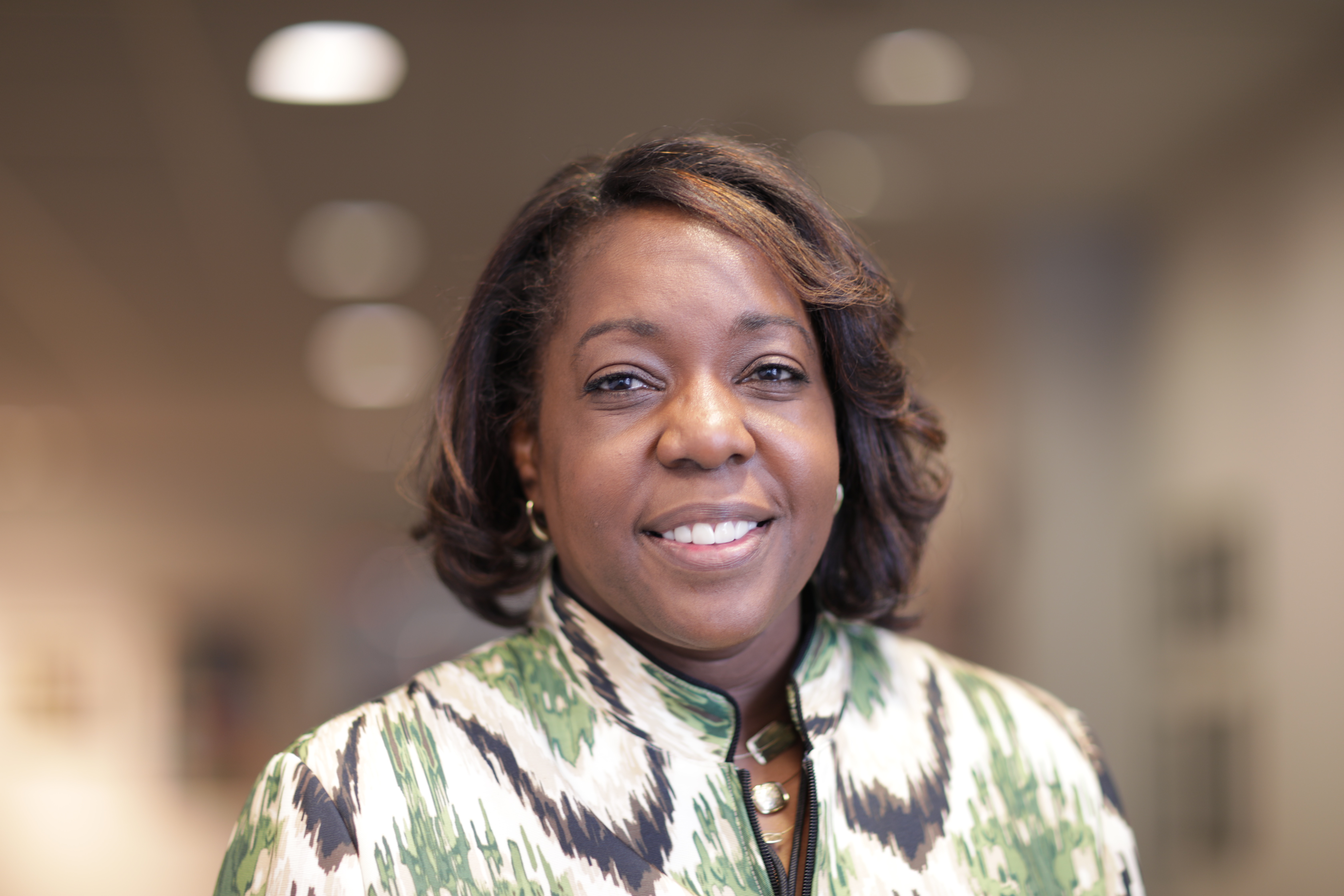 Chief of Communications and External Relations
Kathryn Block
Read More
Kathryn Block is the Chief of Communications and External Relations for the School District of Philadelphia. In her role, Kathryn oversees the District's internal and external communications, media relations, social media, web presence, marketing campaigns and content development strategy as well as its government and community relations efforts.
As a proud Temple alumna, Kathryn is a strong advocate for Philadelphia's public schools and the students, families and communities we serve. Her office serves to promote powerful connections between the District, its employees and the public by providing timely information and stories about our scholars and initiatives that uplift, educate and empower.
Advancing the effort to ensure all children have access to a high-quality K-12 public education is a personal passion for Kathryn, who served as Chief Communications Officer for the second largest K-12 school district in North Carolina  and an educational consultant for several school districts. She has been active in community outreach, mentoring and literacy efforts for both children and adults for more than two decades. Overall, she brings more than 25 years of experience in communications and marketing strategy, strategic planning and organizational leadership, much of it locally as an executive with the Campbell Soup Company.
Kathryn holds a B.A. degree in communications and advertising from Temple University, a Masters in Business Administration from the University of Michigan, and a Masters in Educational Leadership from the Broad Residency in Urban Education.  She is also a certified Lean Six Sigma Green belt. Kathryn proudly served in the United States Army Reserve for six years.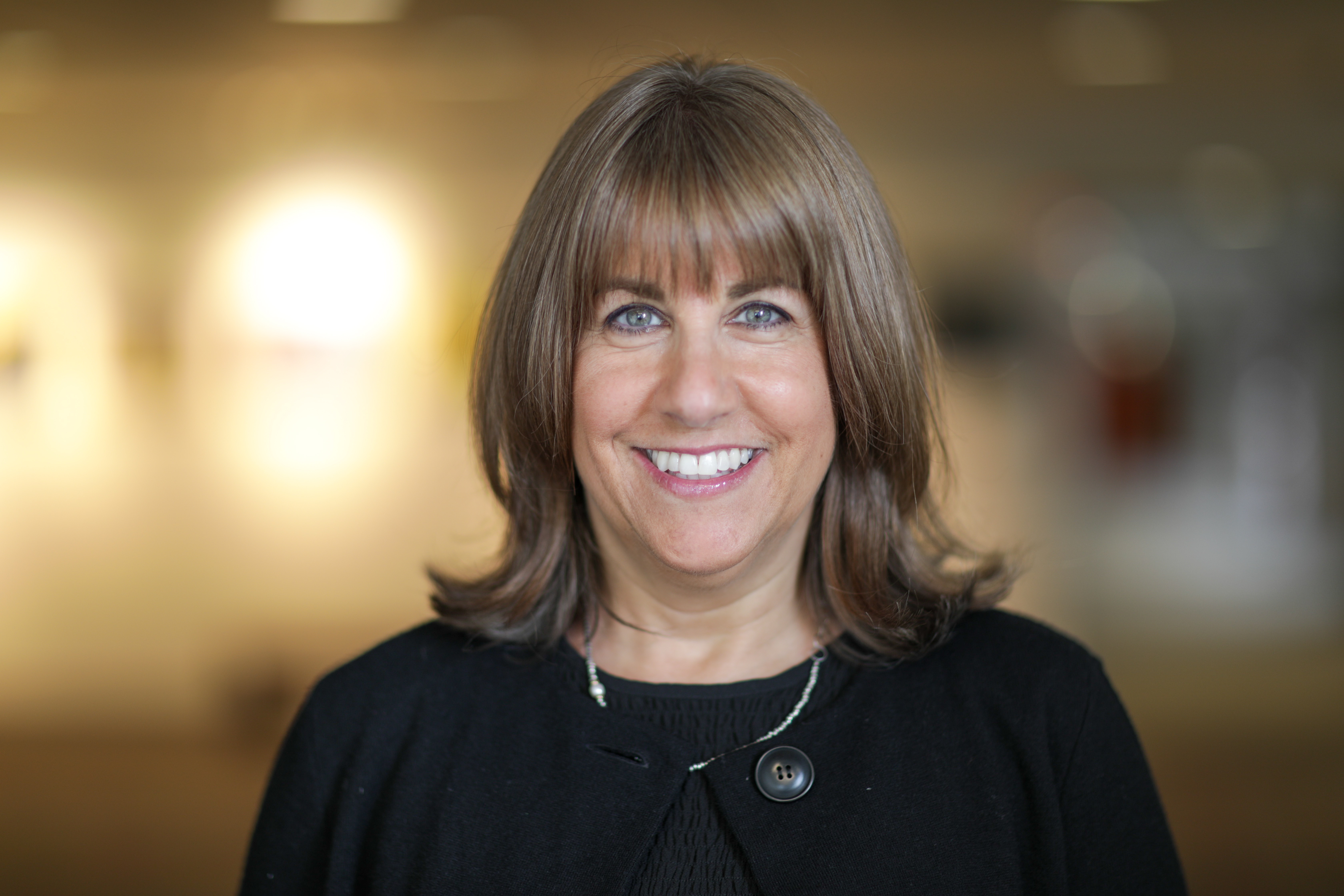 General Counsel
Lynn Rosner Rauch
Read More
Lynn Rosner Rauch joined the School District as General Counsel in 2017.  In this role, she advises the Superintendent and other District leaders, the School Reform Commission, and program offices throughout the District.  Lynn manages the Office of General Counsel, overseeing the provision of legal services and interfacing with counsel in the City of Philadelphia and Pennsylvania Department of Education.  Her experience with the District dates back to the mid-1990's, having since represented the District in desegregation, constitutional and civil rights, equitable and adequate funding, and environmental proceedings.
Before joining the District, Lynn was a partner at both Dilworth Paxson LLP, and Manko, Gold, Katcher & Fox, LLP.  In addition to the School District, she represented clients such as the Barnes Foundation, SEPTA, Independence Blue Cross, and prospective investors in Major League Baseball in high stakes litigation in federal and state courts, administrative forums, and mediation.
After graduating from Duke University, Lynn earned her law degree from the University of Pennsylvania Law School.  She remains active with her alma maters, chairing the Philadelphia region of the Duke University Alumni Association, founding the Philadelphia Chapter of the Duke Women's Forum, and co-chairing Duke and Penn Law reunions.  She previously served as a board member of the Lower Merion Township Scholarship Fund, the Delaware Valley Association for Education of Young Children, and Main Line Reform Temple.
Lynn is a native of the Philadelphia region. Outside of work, she enjoys spending time with her family, traveling, reading, music, and watching Duke football and basketball.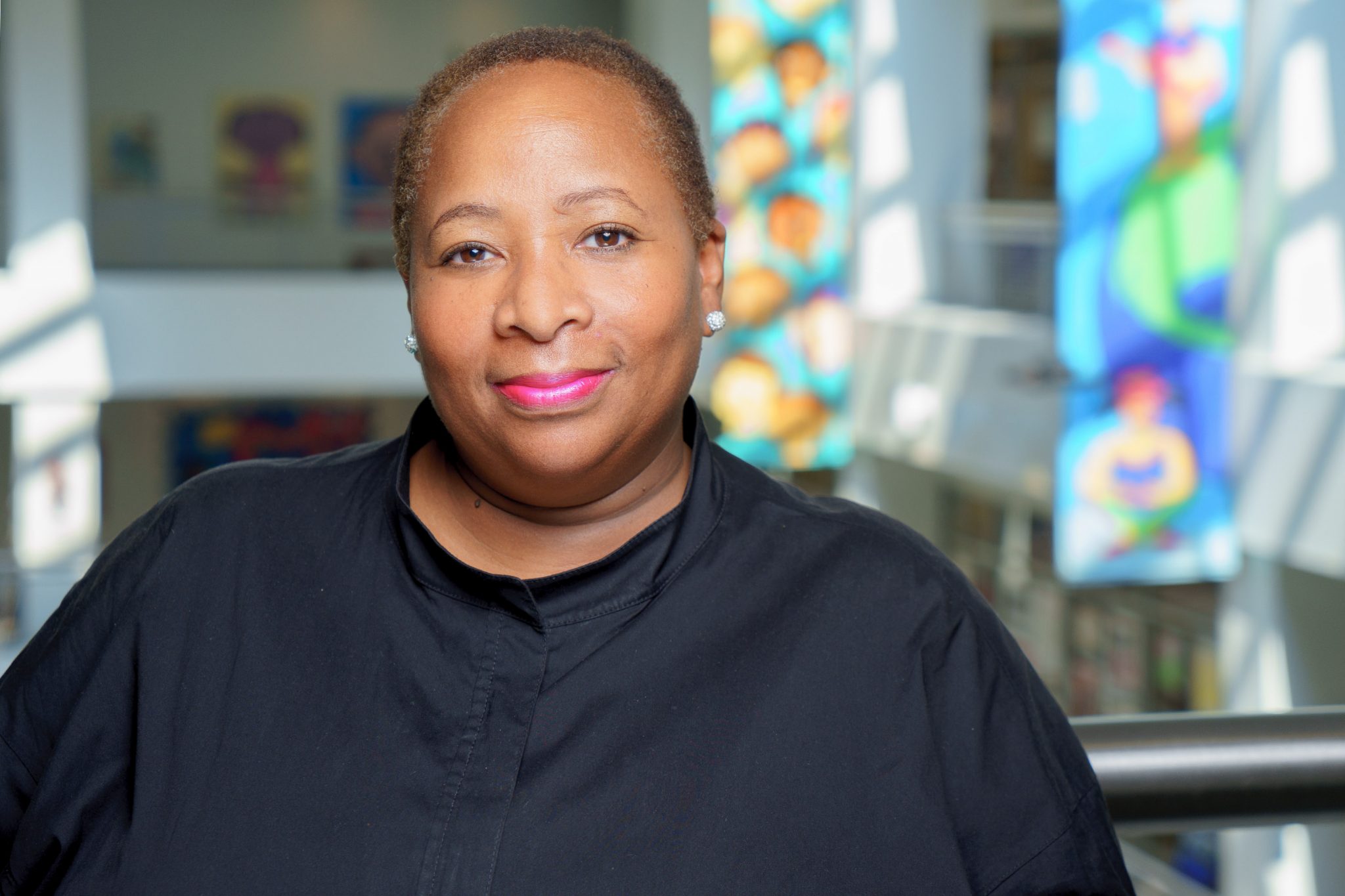 Chief Executive Officer of the Fund for the School District of Philadelphia
Donna Frisby-Greenwood
Read More
Donna Frisby-Greenwood serves as the first President and CEO of the Fund for the School District of Philadelphia. She previously served as director of college and career awareness for the School District of Philadelphia, before her most recent position as Philadelphia program director for the John S. and James L. Knight Foundation, where her work focused on retaining talented people and expanding economic opportunity in the city.
Donna Frisby-Greenwood began her career in 1988 as an urban 4-H extension agent with The Penn State Cooperative Extension in Philadelphia. In 1990 she co-founded and served as Executive Director of Children First, Inc., a leadership development and civic education program for low income urban adolescents. In 1994 she became a Special Assistant to HUD's Assistant Secretary for Policy and Research as a National Urban Fellow. Subsequent positions have included Executive Director of Rock the Vote and Executive Director of the After-School All-Stars Philadelphia.
Donna Frisby-Greenwood is a graduate of the University of Virginia and holds a Masters of Public of Administration from Baruch College/CUNY.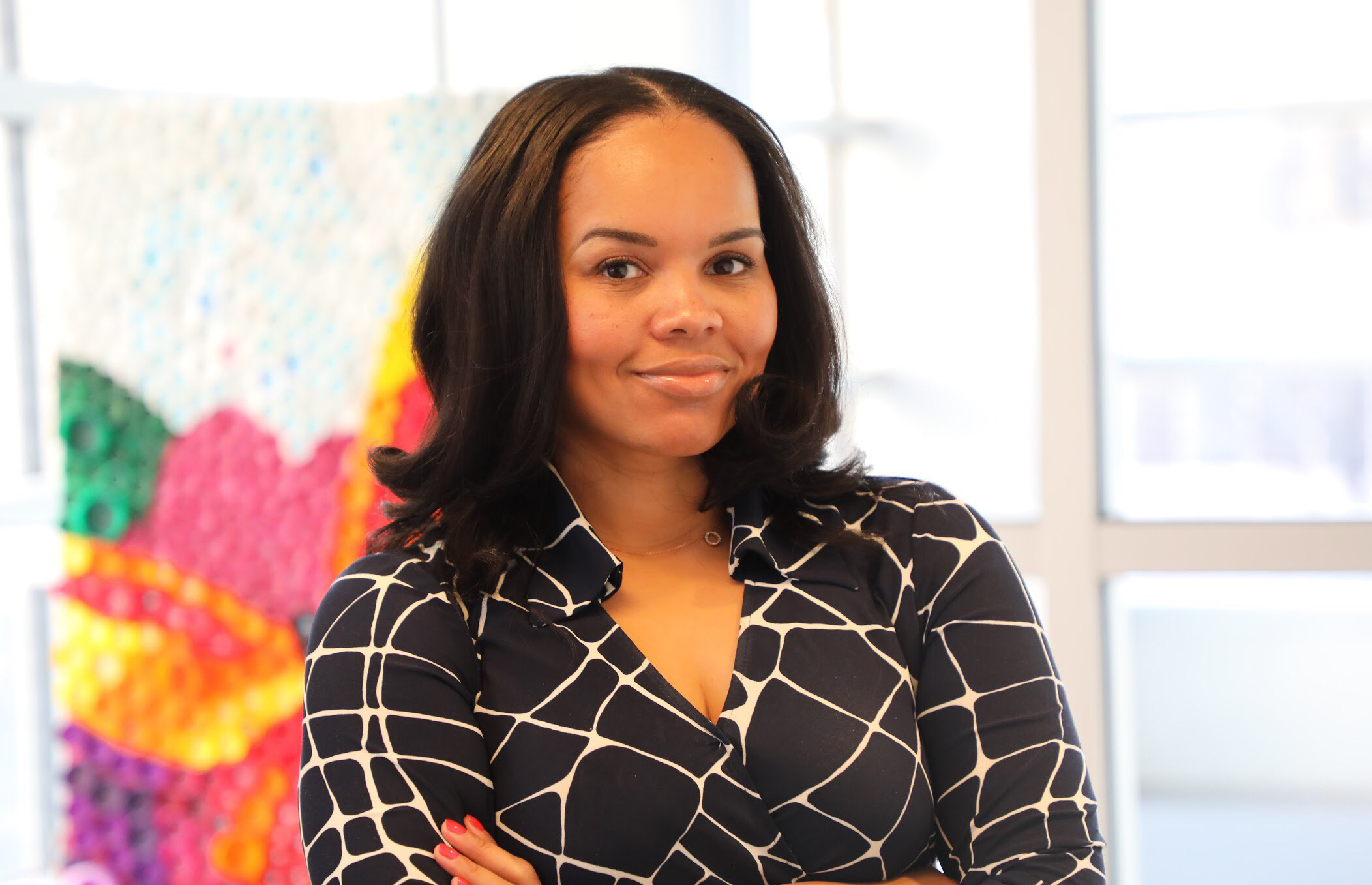 Chief of Charter Schools
Christina Grant
Read More
As a first generation college graduate, Christina Grant recognizes that education is the key to success and social mobility. Christina got her start in education as a public school teacher in Harlem, New York through Teach For America. Teaching served as the foundation for her lifelong passion and career in education. Having served in varying roles in education, she remains committed to educational equity and access for all students – particularly those from marginalized communities. Christina is the past Superintendent of the Great Oaks Foundation, a charter management organization that launches schools in communities of high need. In this role, Christina supported and coached principals, managed professional development, monitored performance evaluations, and launched schools in New York, Connecticut and Delaware. Currently, Christina proudly serves as the Interim Chief of Charter Schools and Innovation for The School District of Philadelphia. Believing the road to educational excellence rests in exploring non-traditional academic settings, she supports schools that test the limits of school design and instruction. Christina holds a Master's Degree in Organizational Leadership from the Teachers College of Columbia University, and also holds degrees from Fordham University and Hofstra University. She is currently pursuing her doctorate in Education, studying Organizational Leadership, at The University of Pennsylvania and is in the 2019 class of The Broad Academy. Committed to service in the community, Christina is a member of both Alpha Kappa Alpha Sorority, Incorporated, and The Links, Incorporated.  Her personal philosophy is that Education is the bright light of hope that shines into the lives of young people with rays of transformation, empowerment, and freedom.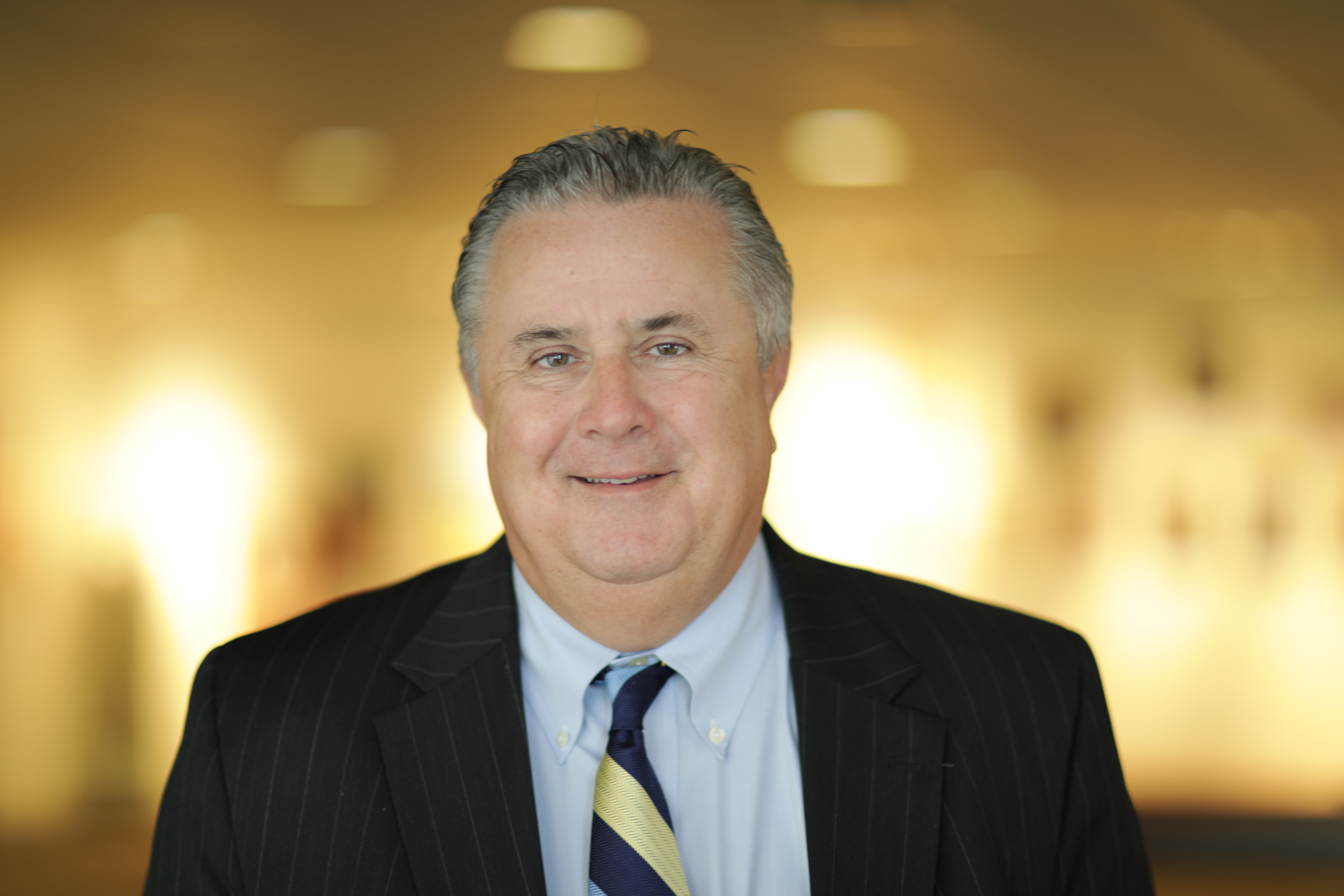 Interim Chief of Facilities Management and Capital Projects
James Creedon
Read More
Providing clean, healthy, and safe schools conducive to teaching and learning has been a priority for our Action Plan 3.0 since the beginning. Great schools are safe and healthy learning environments where educators can do their best work and students can learn at their highest levels. In Jim's role as Interim Chief in the Operations Department involves leadership for the Offices of  Facilities Operations, Maintenance, Capital Projects and Environmental Services.
Jim has been working with the District since July of 2018 to assist in improving the delivery of service in operations and maintenance.  He brings over 30 years of experience running large organizations including the construction of over $4 billion in public and non-profit projects.  He most recently was responsible for the operations of Temple University and ran operations, procurement and public works for the Commonwealth of Pennsylvania as Secretary of General Services.
Assistant Superintendents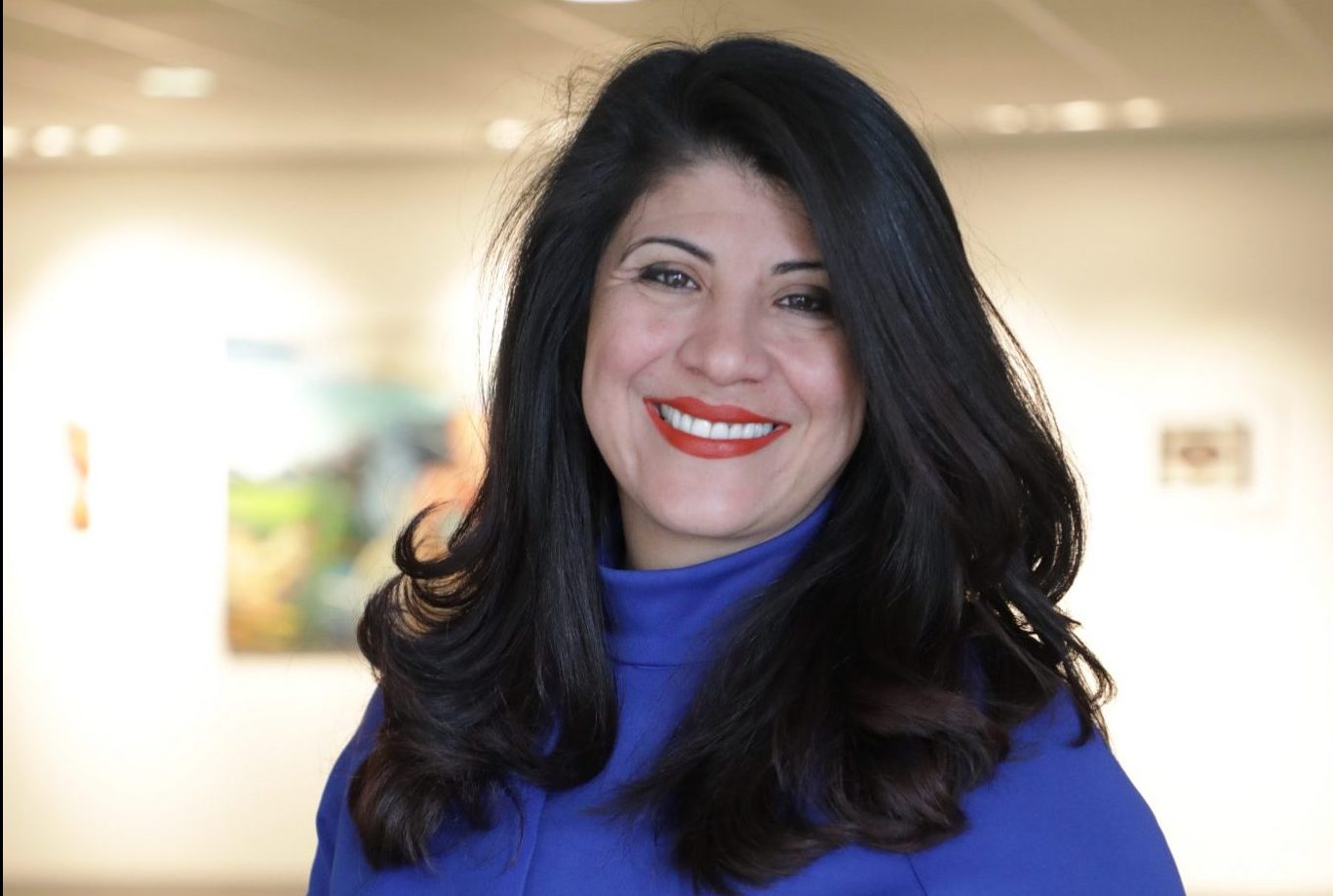 Learning Network 1
Dr. Debora Borges-Carrera
Read More
Debora Borges-Carrera is a life-long resident of Philadelphia. She received a BS in Early and Elementary Education from Temple University, a Masters in Educational Leadership from St. Joseph's University and is currently pursuing her doctorate at Gwynedd Mercy University. She has recently completed the Superintendents Leadership Academy from the Association of Latino Administrators and Superintendents (ALAS SLA).
Debora began her career as a teacher at the Potter Thomas Elementary School, advancing through the School District of Philadelphia as an assistant principal, a principal and is in her fourth year as Assistant Superintendent of Neighborhood Network One. During her years as principal at McKinley School she led them to achieve Adequate Yearly Progress for 3 years and was featured in the American Educator magazine for her transformative work with community-based partners such as the Eagles Youth Partnership, PA Horticultural Society and the Mural Arts Program. While at Kensington CAPA, she transitioned the school into a $43 million state of the art building with the highest environmental certification – LEEDS Platinum. Debora is the recipient of the following awards: 2017 Pennsylvania Association of Hispanic School Administrators (PAHSA) Longstanding Commitment Award, 2015 Star Alumnus EDDY Award , 2014 100 Most Influential Latino Award and 2012 Lindback Award for Distinguished Principal Leadership.
She is married with three boys and is actively involved in the community, serving as a Pastor at the Urban Worship Center, and doing missionary work locally and in Latin America.
Schools in Learning Network 1
ACADEMY AT PALUMBO
ARTS ACADEMY AT BENJAMIN RUSH
WILLIAM W. BODINE HIGH SCHOOL
ENGINEERING & SCIENCE HIGH
CENTRAL HIGH SCHOOL
CONSTITUTION HIGH SCHOOL
CREATIVE AND PERFORMING ARTS
FRANKLIN LEARNING CENTER
GIRARD ACADEMIC MUSIC PROGRAM
HILL-FREEDMAN WORLD ACADEMY
LANKENAU HIGH SCHOOL
JULIA R. MASTERMAN HIGH SCHOOL
MOTIVATION HIGH SCHOOL
NORTHEAST HIGH SCHOOL
PARKWAY C.C. MIDDLE COLLEGE
PHILA HIGH SCHOOL FOR GIRLS
PAUL ROBESON HIGH SCHOOL
W. B. SAUL HIGH SCHOOL
WIDENER MEMORIAL SCHOOL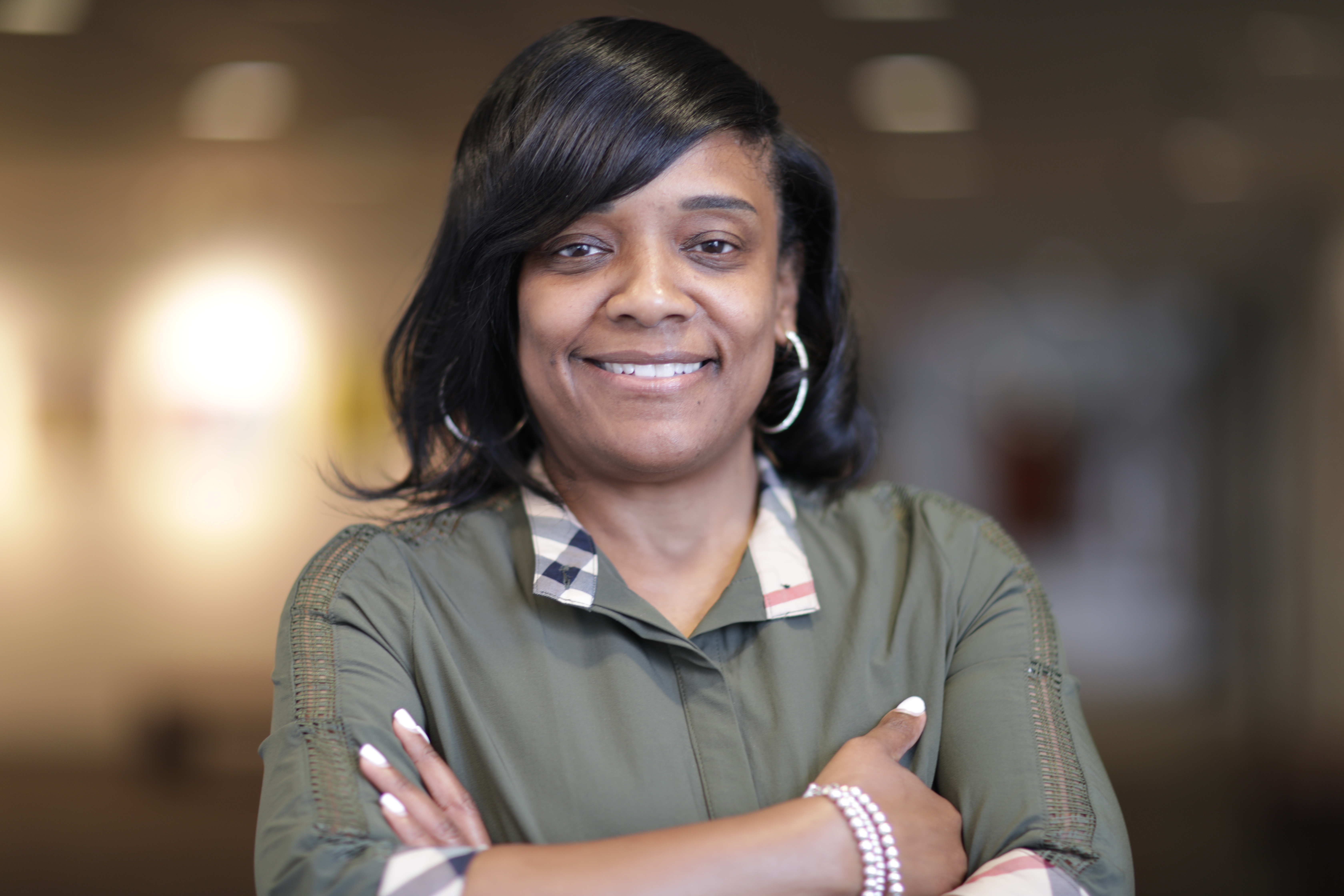 Learning Network 2
Dr. Rahshene Davis
Read More
Rahshene Davis-Bowie is a native Philadelphian beginning her career as a classroom teacher, moving to literacy coach in her school, onto an academic coach in the School District of Philadelphia and then onto a national literacy consultant where she worked in districts on school change through literacy, from Massachusetts to the Delta of Mississippi and the Pine Ridge Indian Reservation in South Dakota. She trained and studied in best practices in literacy and school reform around the country and in the United Kingdom, Great Britain. Her vast experiences in school change led her to the realization that it was with the school building leader where school change was nurtured, orchestrated and led. This was what prompted her move into school leadership as a way to effect change for more students. She held the position of assistant principal, principal and Chief Academic Officer at Children's Literacy Initiative before returning to the district in her current role.
Rahshene Davis-Bowie holds a M.S Ed., with a specialization in TESOL (Teaching English to Speakers of Other Languages) from the University of Pennsylvania and a M.S., in education administration from Baruch CUNY and attended NLNS (New Leaders for New Schools) a national urban principal training program in 2007. While principal at University Heights Charter School, her school was honored by the NLNS Effective Practice Incentive Community (EPIC) program for accomplishing breakthrough student achievement gains in April 2011. Educators at the school received individual financial rewards in exchange for working with NLNS to document and share the practices that led to their successes. In April 2011, Rahshene Davis-Bowie was among a select group of educators to receive the Cultivating Quality Education Awards for contributions in 2010 and was awarded the School Administrator of the Year award from the New Jersey Charter School Association.
She is excited to bring her knowledge and experiences to Neighborhood Network Two, where she supports dynamic principals in improving the outcomes and experiences for their students each day.
Schools in Learning Network 2
ADD B ANDERSON SCHOOL
CASSIDY,LEWIS C ACADEMICS PLUS
SAMUEL GOMPERS SCHOOL
ANDREW HAMILTON SCHOOL
ROBERT E LAMBERTON ELEMENTARY
HENRY C. LEA SCHOOL
ALAIN LOCKE SCHOOL
MIDDLE YEARS ALTERNATIVE-MYA
OVERBROOK EDUCATIONAL CENTER
OVERBROOK ELEMENTARY SCHOOL
PENN ALEXANDER SCHOOL
SAMUEL POWEL SCHOOL
M. WASHINGTON ACADEMICS PLUS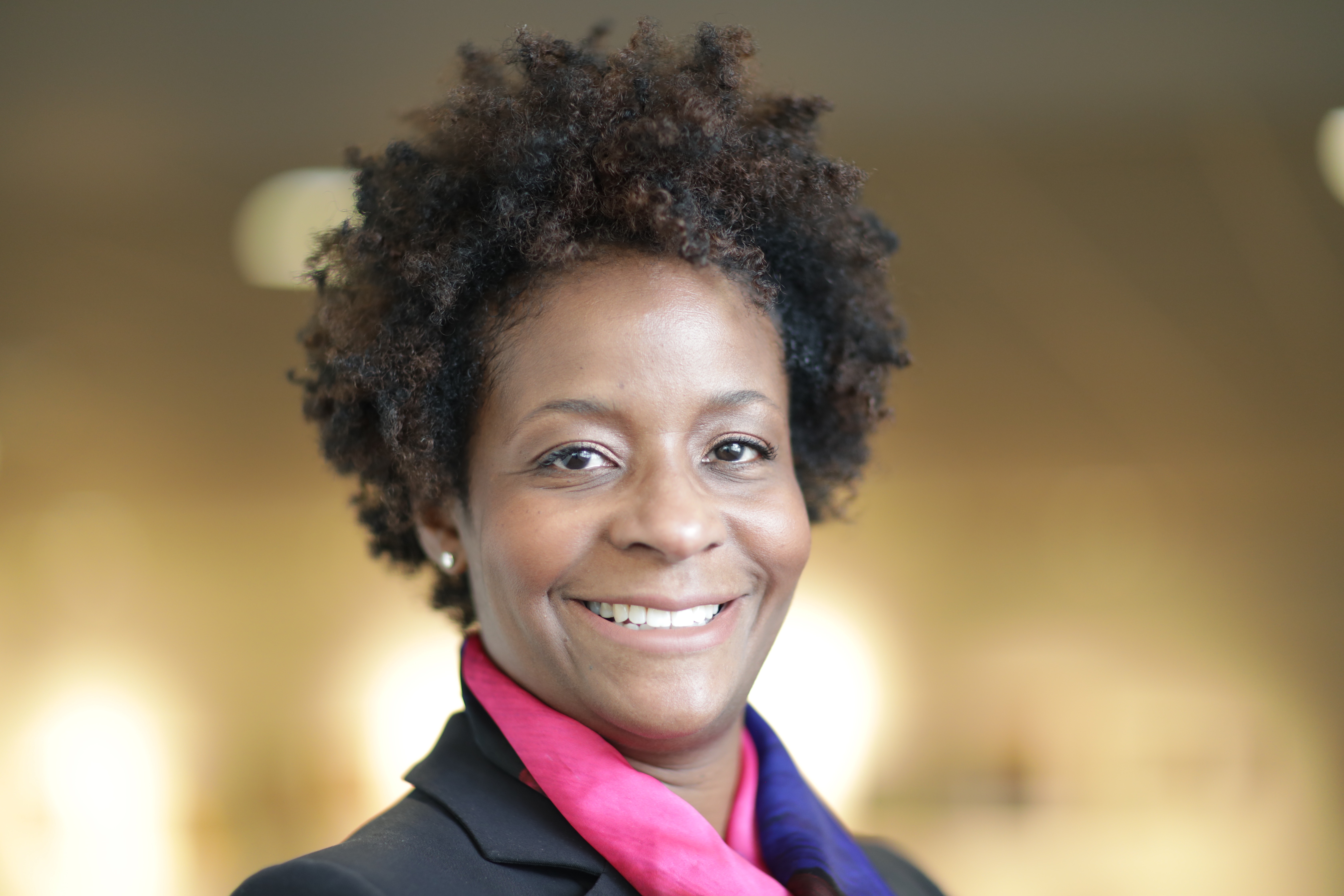 Learning Network 3
Dr. Sonya Harrison
Read More
Dr. Sonya Harrison, a native of Brooklyn, New York and a graduate of New York City public schools, earned a Bachelor of Arts degree from Spelman College, a Master of Arts degree from Temple University and a Doctorate degree in Education from the University of Pennsylvania.
Dr. Harrison has enjoyed twenty-plus years as an educator within the New York City and Philadelphia public schools as a Special Education Teacher, Assistant Principal, Principal and as an Assistant Superintendent. As a leader in various capacities, her main focus is to provide instructional support and professional development to educators for the implementation of best practices in the areas of instructional and systems leadership.
As a former principal in Philadelphia, Dr. Harrison reinvigorated the academic and social programs through the maintenance of a viable university partnership (University of Pennsylvania), a successful Community School, and a positive school climate through the incorporation of Positive Behavior Supports (PBS). She believes effective leaders positively influence the learning culture of an organization. Effective leaders create intentional learning for students by helping staff reflect and focus on their pedagogy and by collaborating and partnering with key stakeholders.
In addition to her experience as an administrator within a large, urban school district, Dr. Harrison has served as a peer coach and presented extensively in the area of school leadership at conferences and in community forums. Through her experience as an Assistant Superintendent, Dr. Harrison has become more interested in deepening her understanding of issues that face administrators in urban schools while seeking solutions to the many challenges they face.
Schools in Learning Network 3
 ALEXANDER ADAIRE SCHOOL
JULIA DE BURGOS ELEMENTARY
ALBERT M. GREENFIELD SCHOOL
GEN. PHILIP KEARNY SCHOOL
JAMES R. LUDLOW SCHOOL
MC CALL, GEN. GEORGE A. SCHOOL
GEN. GEORGE G. MEADE SCHOOL
MEREDITH, WILLIAM M. SCHOOL
JOHN MOFFET SCHOOL
ROBERT MORRIS SCHOOL
GEORGE W. NEBINGER SCHOOL
ISAAC A. SHEPPARD SCHOOL
SPRING GARDEN SCHOOL
VARE-WASHINGTON ELEMENTARY
LAURA W. WARING SCHOOL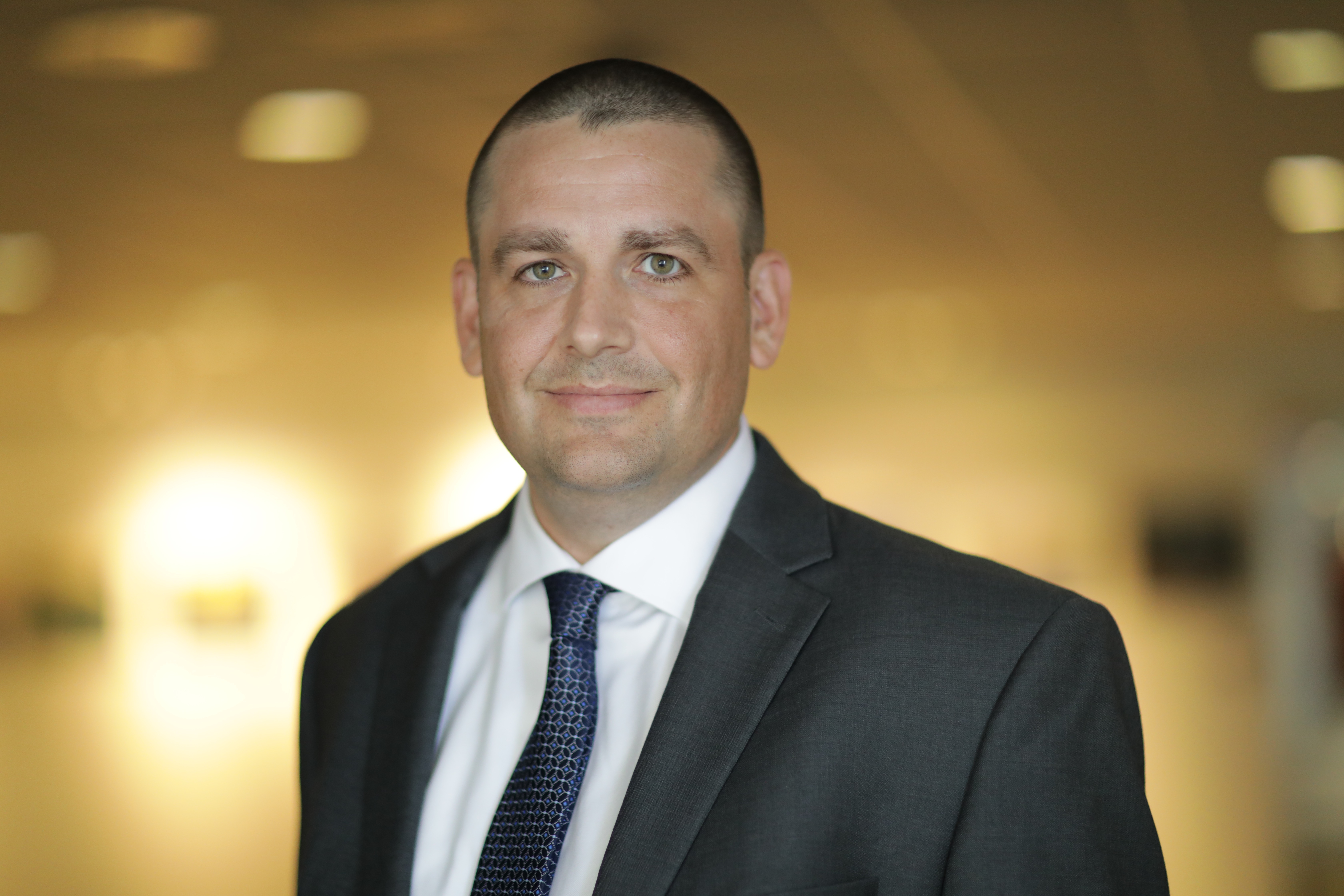 Learning Network 4
Ryan Scallon
Read More
Ryan Scallon was introduced to teaching when he was a freshman in college and taught world economics to a class of 6th grade students in West Philadelphia. Since then, Ryan has held a number of roles in schools including as a math teacher at Morrison Elementary School and Frankford High School. For the last ten plus years, Ryan has served in a number of leadership roles in schools and central offices in New York City, Philadelphia, and Boston. These roles include assistant principal, principal, deputy chief of new schools, chief academic officer, and assistant superintendent.
Ryan holds a M.S. Ed. in school leadership from the University of Pennsylvania and was a member of New Leaders for New Schools, a national urban principal training program. Ryan received his superintendent's letter of eligibility through Temple University and is in the process of completing his doctoral studies and dissertation on school leadership and innovation.
Ryan believes strongly in the potential of all students and the need for high schools to prepare students for success in college and career. He is excited to support students, teachers, and leaders at the 15 high schools in Learning Network 4.
Schools in Learning Network 4
MURRELL DOBBINS HIGH SCHOOL
FRANKFORD HIGH SCHOOL
BENJAMIN FRANKLIN HIGH SCHOOL
KENSINGTON HEALTH SCIENCES
KENSINGTON HIGH SCHOOL
KENSINGTON CAPA
MARTIN L. KING HIGH SCHOOL
ABRAHAM LINCOLN HIGH
JULES MASTBAUM HIGH SCHOOL
PARKWAY-NORTHWEST HIGH SCHOOL
RANDOLPH TECHNICAL HIGH SCHOOL
ROXBOROUGH HIGH SCHOOL
STRAWBERRY MANSION HIGH SCHOOL
SWENSON ARTS/TECH HIGH SCHOOL
GEORGE WASHINGTON HIGH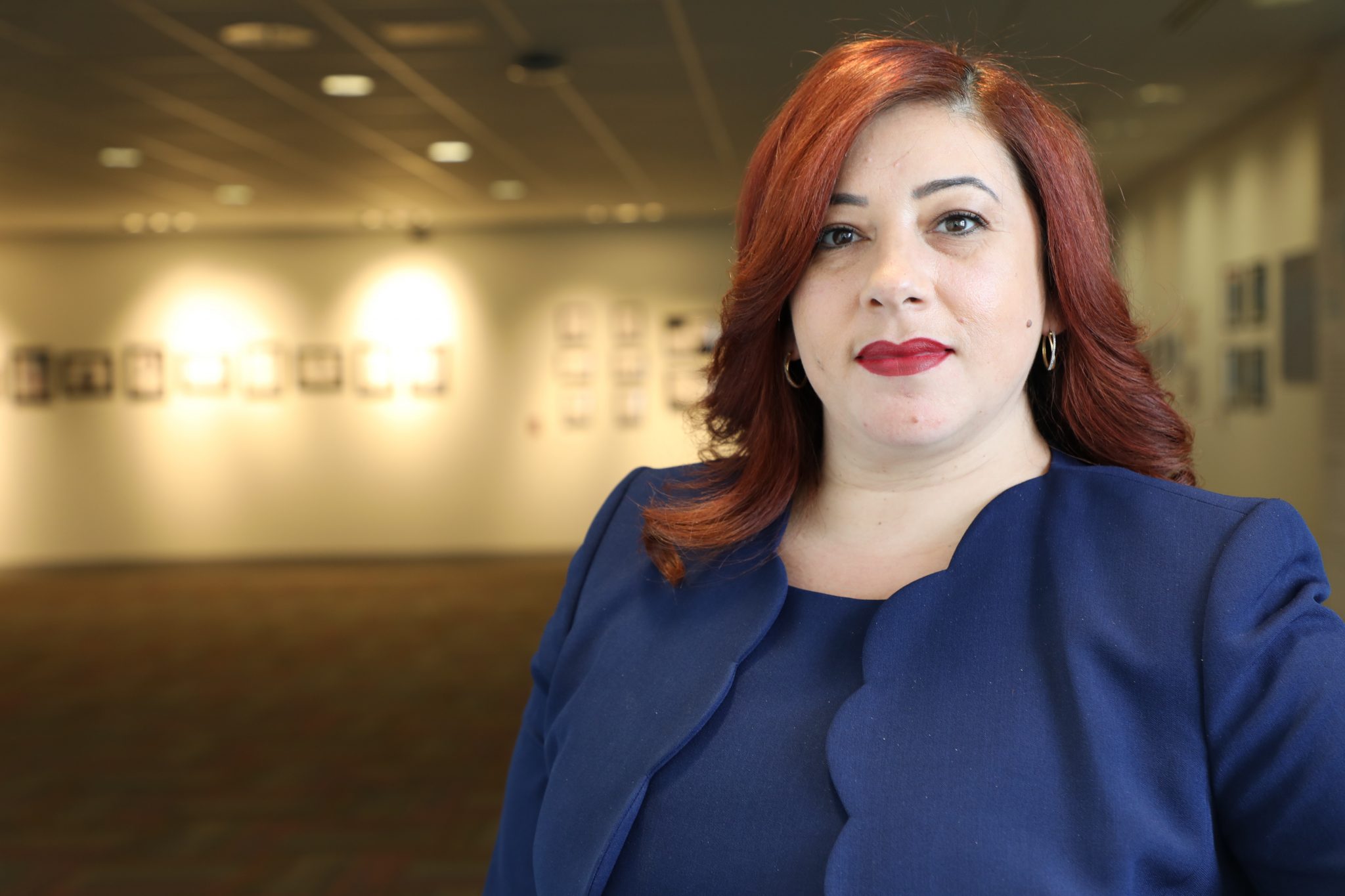 Learning Network 5
Read More
Dr. Evelyn Nuñez supervises Principals in Neighborhood Network 5, which includes schools in the Kensington, Fishtown, Juaniata Park and Port Richmond sections of North Philadelphia.
Dr. Nuñez's experience includes working for the School District of Philadelphia as well as working in charter schools in Philadelphia and Camden, NJ. She has served as a Teacher, Teacher Coach, Principal/ School Director, Chief Academic Officer, Deputy Chief Executive Officer and Superintendent of a series of Charter Schools.
Dr. Nuñez is a proud graduate of the School District of Philadelphia where she attended from Kindergarten through 12th grade. She earned her Bachelors degree in Early Childhood Education from Chestnut Hill College, Masters degree in Educational Administration and Principal Certification at Cheyney University, Superintendent Certification from Arcadia University and her doctorate in K-12 Educational Leadership from Gwynedd Mercy University.
Dr. Nuñez has served on a number of local boards and is a member of numerous local, state and national organizations. In addition, Dr. Nuñez serves as an adjunct professor at Gwynedd Mercy University. Her interest include travel, music, sports and spending time with family.
Schools in Learning Network 5
H.A. BROWN ACADEMICS PLUS SCH
RUSSELL H. CONWELL MIDDLE SCH.
TANNER DUCKREY SCHOOL
HACKETT SCHOOL
JOHN F. HARTRANFT SCHOOL
FRANCIS HOPKINSON SCHOOL
WILLIAM H. HUNTER SCHOOL
JUNIATA PARK ACADEMY
RICHMOND SCHOOL
PHILIP H. SHERIDAN SCHOOL
JOHN H. WEBSTER SCHOOL
JOHN WELSH SCHOOL
FRANCES E. WILLARD SCHOOL
RICHARD WRIGHT SCHOOL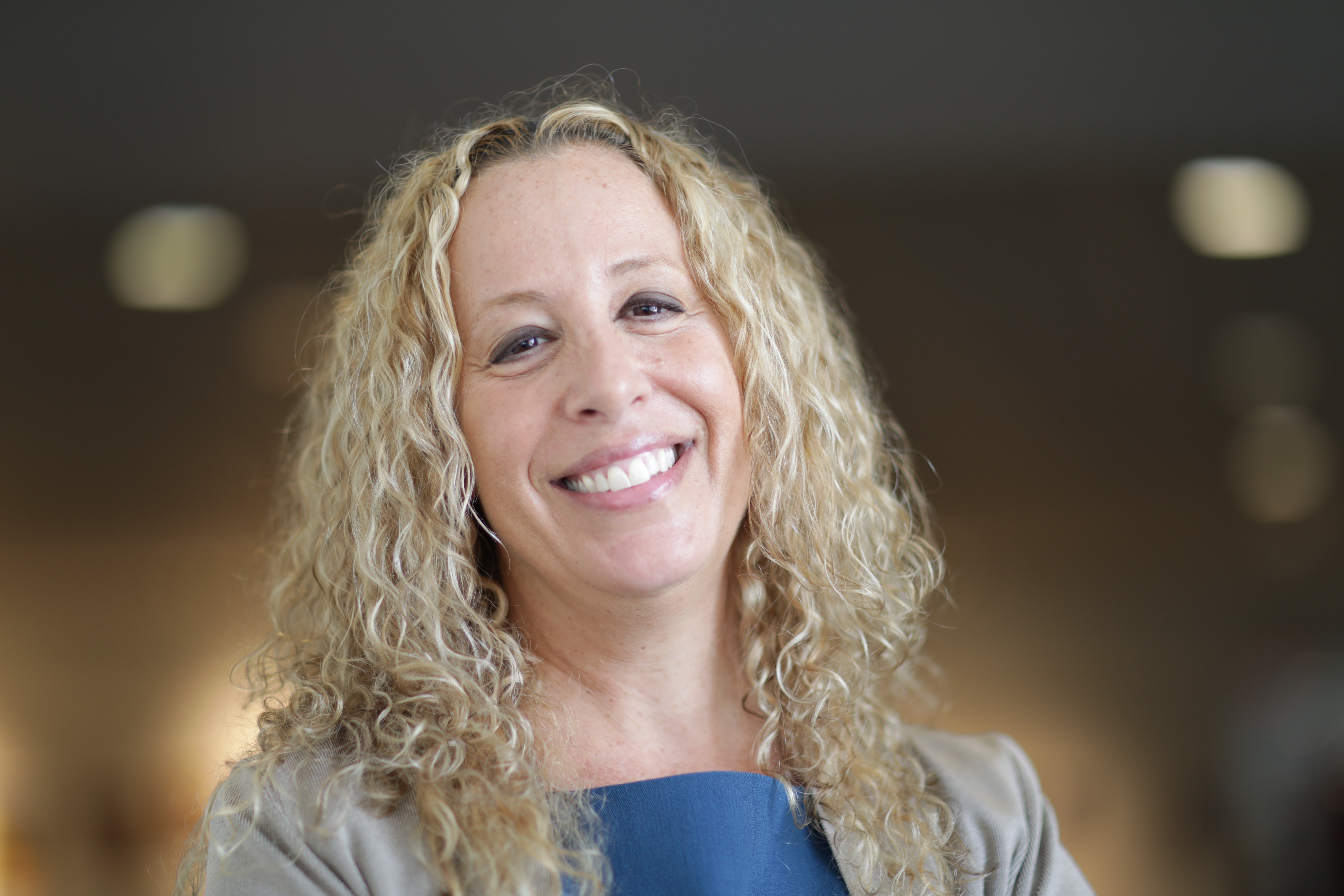 Learning Network 6
Kimberly Newman
Read More
Ms. Newman most recently served as the principal of the Chester A. Arthur School. Under her leadership Arthur School had the most improved English PSSA scores in Philadelphia in 2017, the 7th most improved scores in Pennsylvania. The school was the most improved K-8 school based on School Progress Report Data in 2015-2016, and had the 3rd most improved Science PSSA Scores in Pennsylvania in 2016. Ms. Newman worked closely with the community to raise $1.7 million to renovate the schoolyard and create an interactive outdoor learning space.
Prior to holding this position, she was the principal at the Henry H. Houston School in Mt. Airy. Kim's career as an administrator began as a resident principal at the C.W. Henry School during her completion of the Academy for Leadership in Philadelphia Schools. Ms. Newman was a teacher at both the Edwin H. Vare Middle School and the AMY at James Martin School in the School District of Philadelphia.
Kim has served as a mentor to aspiring principals and has worked with the University of Pennsylvania's Educational Leadership Program, the Philly Plus program, Arcadia University, and for the School District of Philadelphia.
Ms. Newman holds a Bachelor's of Science in Sociology from Boston University, a Masters of Education from Chestnut Hill College in Elementary Education, and an Instructional Leadership Certificate from the University of Pennsylvania's Educational Leadership Program for Aspiring Principals. Ms. Newman is also an alum of the Philadelphia Academy of School Leaders Neubauer Fellowship.
Throughout her career she has demonstrated her commitment to excellence in education and her capacity to work as an instructional leader and to maintain excellent relationships with parents and the community.
Schools in Learning Network 6
COOK-WISSAHICKON SCHOOL
JAMES DOBSON SCHOOL
FRANKLIN S. EDMONDS SCHOOL
ELEANOR C. EMLEN SCHOOL
FITLER ACADEMICS PLUS
CHARLES W HENRY SCHOOL
HENRY H. HOUSTON SCHOOL
JENKS ACADEMY ARTS & SCIENCES
JOHN B. KELLY SCHOOL
ANNA L. LINGELBACH SCHOOL
LOGAN, JAMES SCHOOL
MCCLOSKEY, JOHN F. SCHOOL
MIFFLIN, THOMAS SCHOOL
PENNYPACKER, SAMUEL SCHOOL
SHAWMONT SCHOOL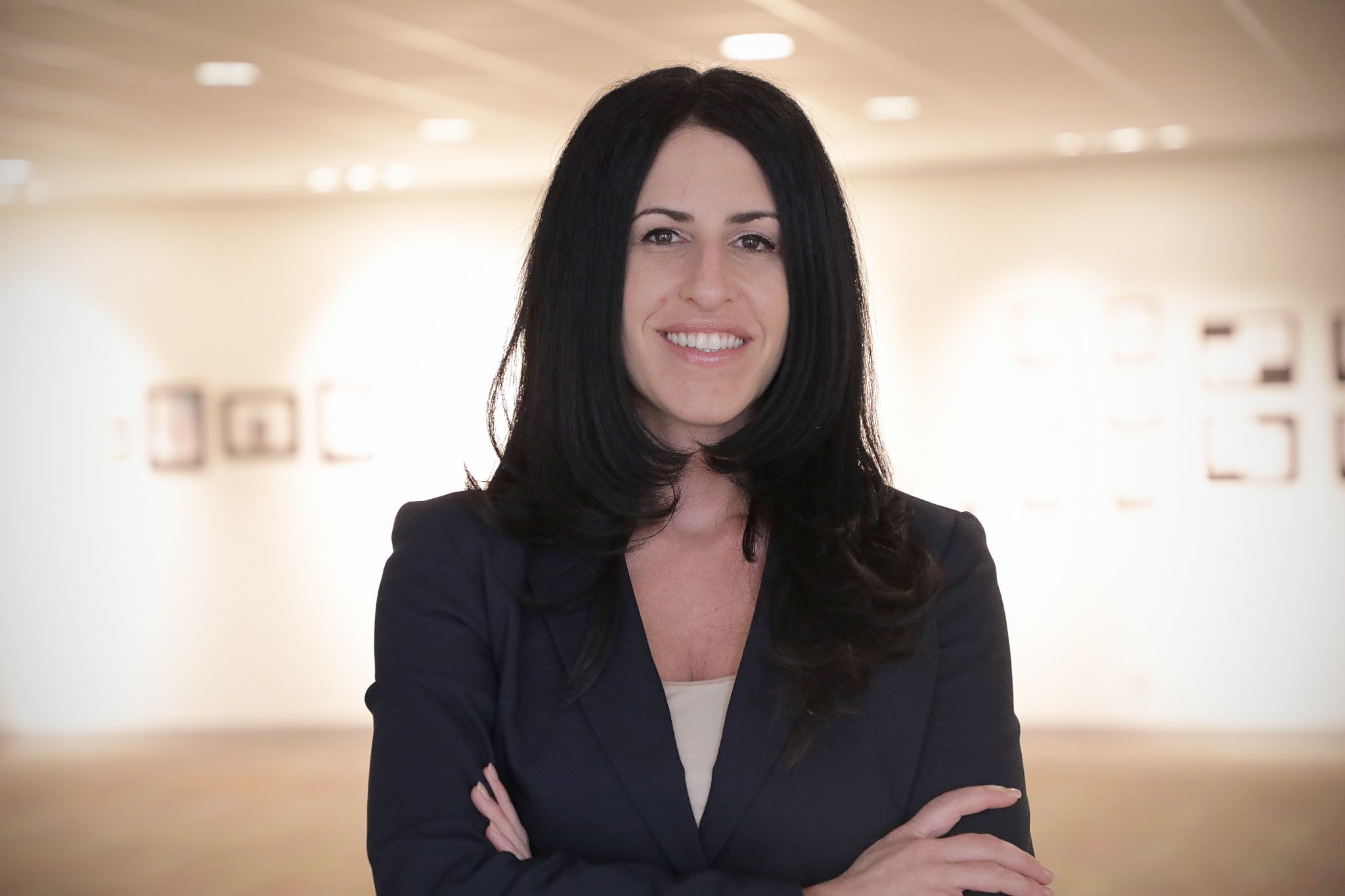 Learning Network 7
Randi Klein-Davila
Read More
Randi Klein-Davila is the Assistant Superintendent of Learning Network 7.
Randi believes passionately that all children can learn at high levels.  Her responsibility as an instructional leader is to ensure that all students learn and grow in all classrooms across her network. Her rich educational experiences within and across the City of Philadelphia have provided the skills necessary to support other educators in building great schools for our children.
Prior to becoming the Assistant Superintendent of Learning Network Seven, Mrs. Klein-Davila served as the proud principal of Hackett Elementary School from 2011 – 2015.  Her accolades and accomplishments include creating a data driven culture that focused on the growth of all students and resulted in school-wide gains during her tenure. In 2013, Hackett received the Malcom Lewis Impact Award, a national award from the U.S. Green Building Council, for their revitalization effort in collaboration with their school community.  Hackett became a school that was visited often by Philadelphia School District staff, politicians, and community activists for insights on growing neighborhood educational institutions.
Ms. Klein-Davila began her career at McClure Elementary.  She served as the Assistant Principal from 2008-2011 and as a teacher from 2001-2008. During this time, she developed strong communication, interpersonal, organizational, and leadership skills to cultivate a supportive learning environment and reinforce the school's vision, systems, and goals.
Randi is a proud graduate of Holy Family University and Lehigh University. Both schools allowed her to see the many facets of education and inspired her to become the educator she is today.
Schools in Learning Network 7
BARTON SCHOOL
CARNELL, LAURA H. SCHOOL
ELLWOOD SCHOOL
FELTONVILLE INTERMEDIATE
FELTONVILLE ARTS & SCIENCES
FINLETTER, THOMAS K. SCHOOL
FRANKLIN, BENJAMIN SCHOOL
HOWE ACADEMICS PLUS SCHOOL
JAMES R. LOWELL SCHOOL
THURGOOD MARSHALL SCHOOL
ANDREW J. MORRISON SCHOOL
OLNEY ELEMENTARY SCHOOL
JOSEPH PENNELL ELEMENTARY
PRINCE HALL SCHOOL
ROWEN SCHOOL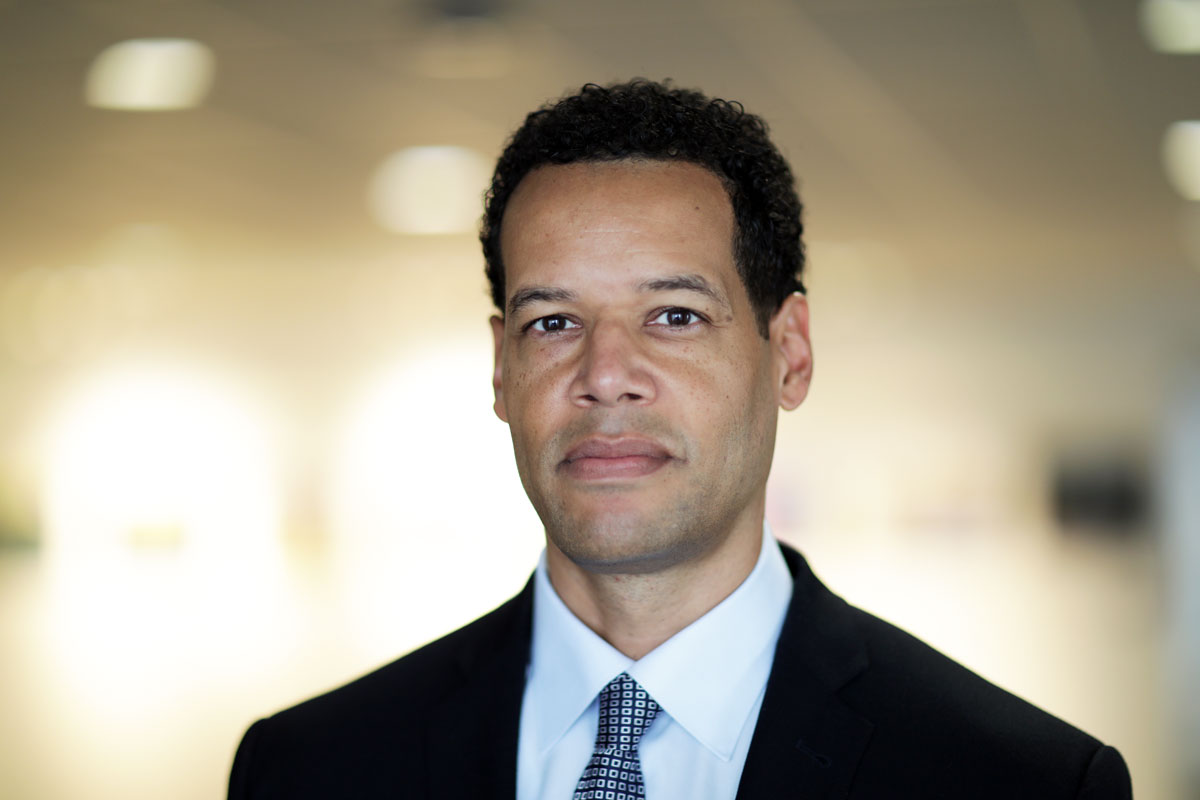 Learning Network 8
Dr. John Tupponce
Schools in Learning Network 8
BALDI MIDDLE SCHOOL
WATSON COMLY SCHOOL
CROSSAN, KENNEDY C. SCHOOL
STEPHEN DECATUR SCHOOL
LOUIS H. FARRELL SCHOOL
A. L. FITZPATRICK SCHOOL
FOX CHASE SCHOOL
ANNE FRANK SCHOOL
JOSEPH GREENBERG SCHOOL
HANCOCK DEMONSTRATION SCHOOL
HARDING, WARREN G. MIDDLE SCH
WILLIAM H. LOESCHE SCHOOL
J. HAMPTON MOORE SCHOOL
RHAWNHURST SCHOOL
SOLIS-COHEN, SOLOMON SCHOOL
WOODROW WILSON MIDDLE SCHOOL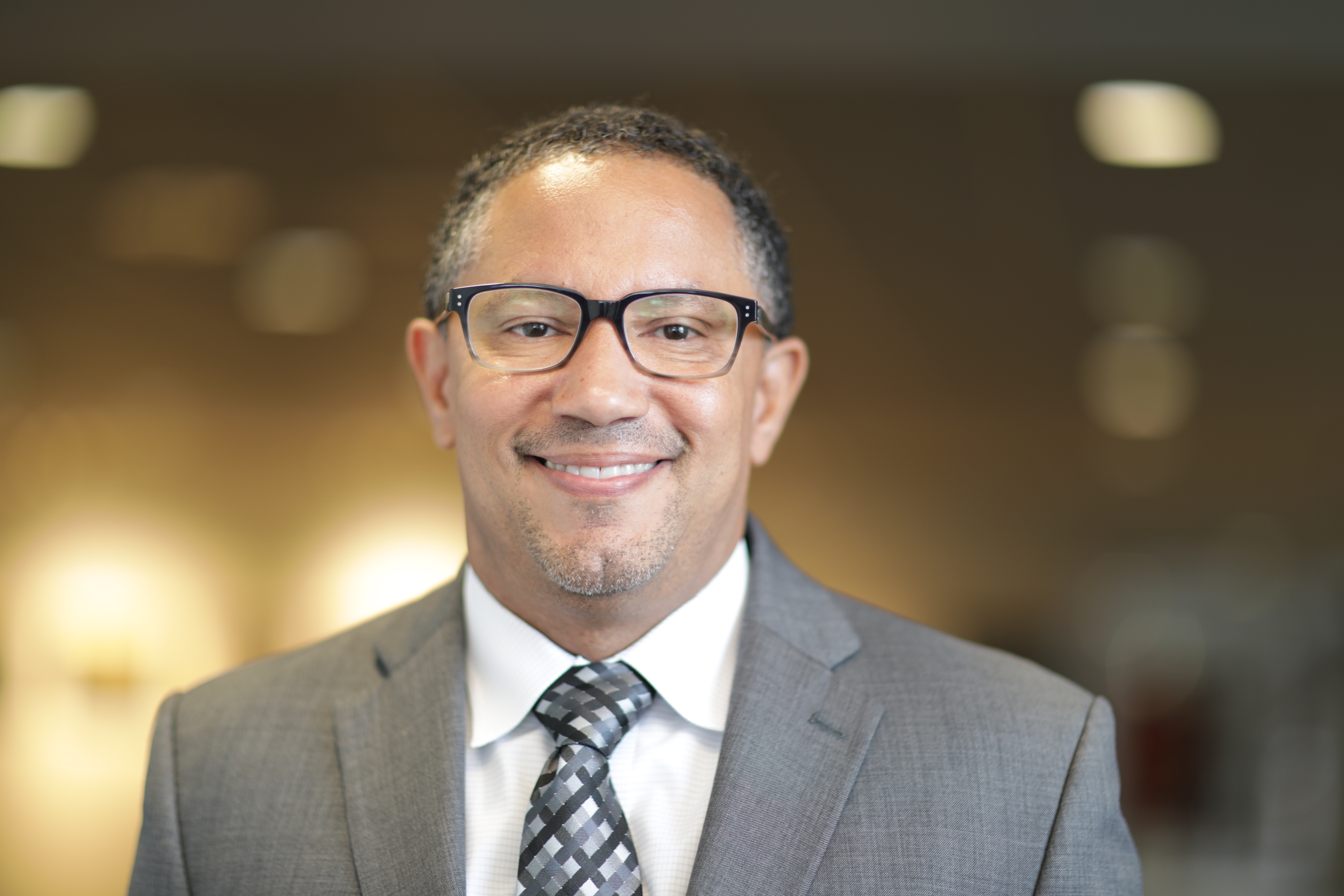 Learning Network 9
Sean Conley
Read More
Sean Conley, a committed educator and leader, is a graduate of the University of Pittsburgh and the College of Notre Dame of Maryland.
During his 22 years as an educator, he has served a diverse set of children and communities in four different school systems and two states. Although he has had many successes throughout his career, he is most proud of being honored by a former student as her most influential K-12 teacher.
In the summer of 2014, Mr. Conley began working as an Assistant Superintendent in the School District of Philadelphia, responsible for the support, development and accountability of 28 schools across West Philadelphia that accounted for approximately 13,000 students. Mr. Conley continued to focus his work on developing school leaders through consistent coaching, mentoring and support, and to reform instruction to increase student achievement in every school. Mr. Conley worked with his school leaders to balance the daily demands of being a school leader with the importance of engaging partners and the school community to create high levels of trust and respect as well as identifying and allocating additional resources that are aligned to continuous improvements for teachers and students.
Schools in Learning Network 9
ETHAN ALLEN SCHOOL
AMY NORTHWEST
BRIDESBURG SCHOOL
J. BROWN ACADEMICS PLUS SCHOOL
HAMILTON DISSTON SCHOOL
THOMAS HOLME SCHOOL
HENRY W. LAWTON SCHOOL
MAYFAIR SCHOOL
ROBERT B. POLLOCK SCHOOL
GILBERT SPRUANCE SCHOOL
ALLEN M. STEARNE SCHOOL
JAMES J. SULLIVAN SCHOOL
WILLIAM H. ZIEGLER SCHOOL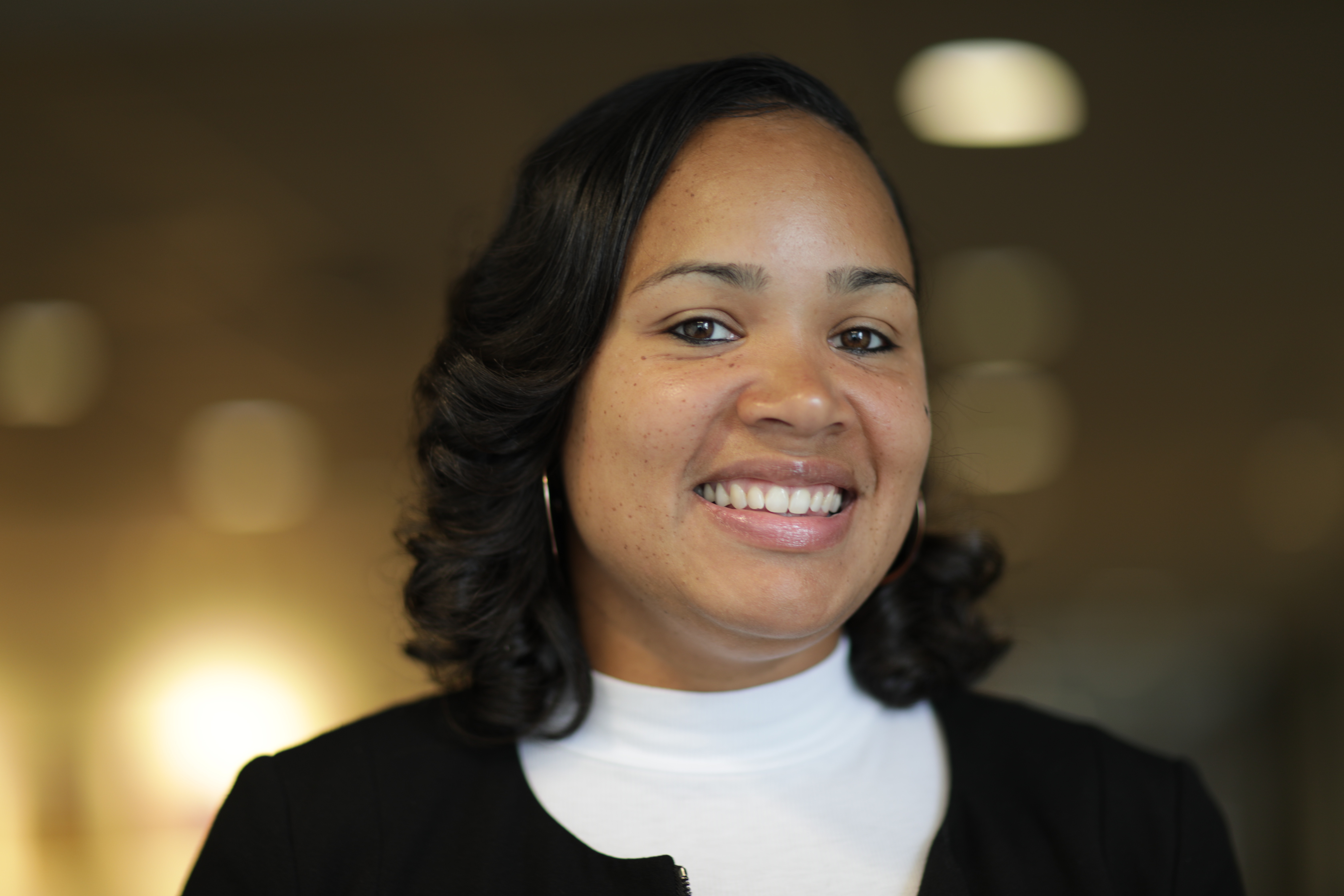 Learning Network 10
Jessica Ramos
Read More
Jessica Ramos has a long history with the School District of Philadelphia. She was educated in the public school system from the start. She attended Powel, Meredith, and finished at Bodine High School. Her rich experiences in those locations helped to mold the great leader we see in her today.
After obtaining her Bachelor's degree and Master's degree from Temple University and the University of Pennsylvania, respectively, Jessica entered the district as a classroom teacher. Her over ten years of experience in the district include being a principal at Stearne Elementary School. While there, she was awarded numerous grants and put many systems in place that proved successful for the school community.
While fulfilling various roles in the district, Jessica affiliated herself with numerous organizations to further enhance her skill set. She is an alumnus of Teach for America, Philly Plus, and the Neubauer Fellowship. Each of those organizations have invited her back on many occasions to share her highly regarded wisdom. Jessica has a very promising future. She is currently enrolled in a doctoral program at St. Joseph's University. Her thirst for knowledge and passion for ensuring an equitable, high-quality education for all are unparalleled. We are excited to have her guide Learning Network 10.
Schools in Learning Network 10
CHESTER A. ARTHUR SCHOOL
GEORGE W CHILDS SCHOOL
D. NEWLIN FELL SCHOOL
ANDREW JACKSON SCHOOL
A.S. JENKS ACADEMICS PLUS SCH
FRANCIS SCOTT KEY SCHOOL
ELIZA B. KIRKBRIDE SCHOOL
W C LONGSTRETH SCHOOL
DELAPLAINE MCDANIEL SCHOOL
JOHN M PATTERSON SCHOOL
PENROSE SCHOOL
GEORGE SHARSWOOD SCHOOL
SOUTHWARK SCHOOL
TILDEN MIDDLE SCHOOL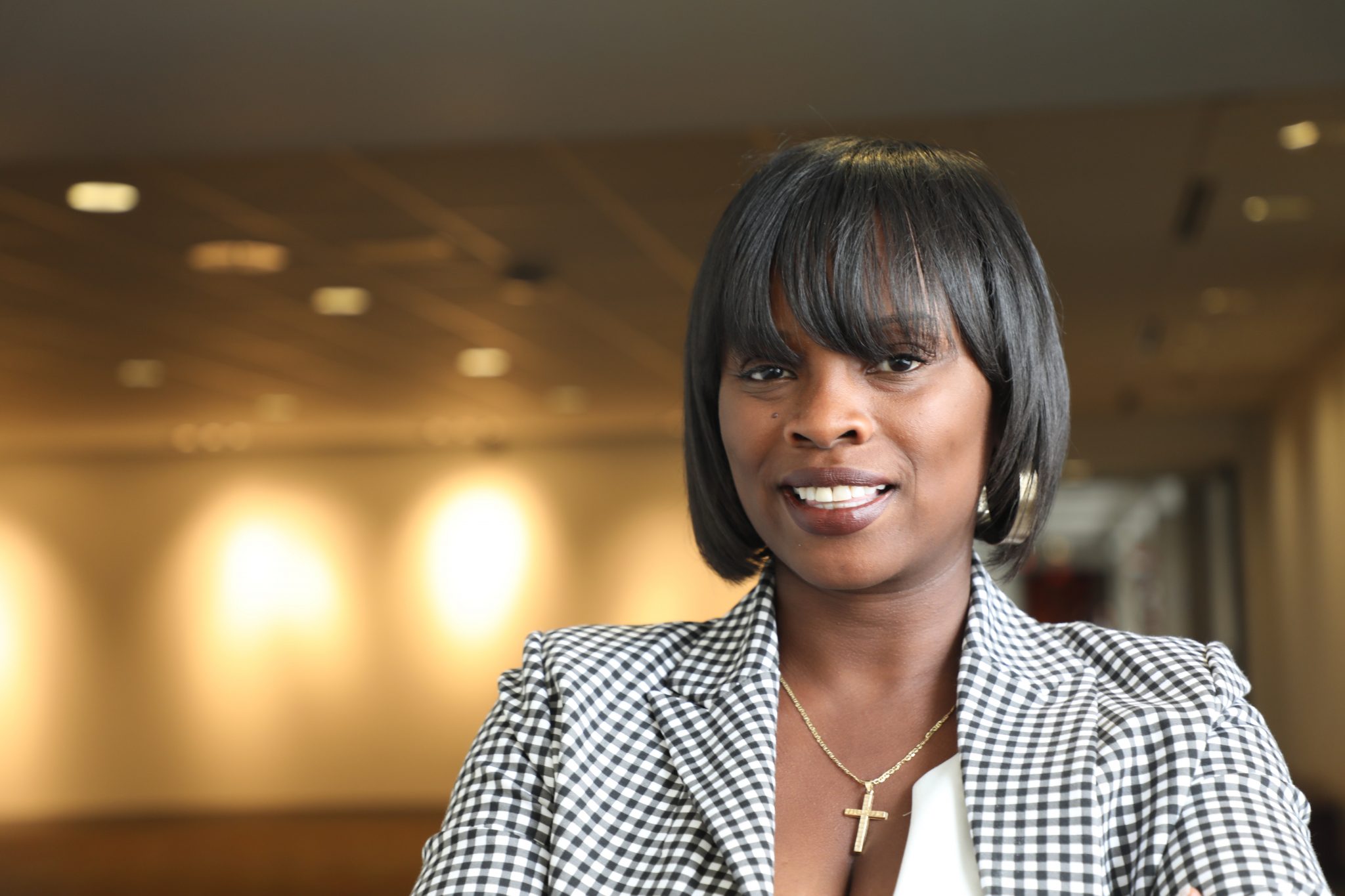 Learning Network 11
Amelia Coleman Brown
Read More
Mrs. Brown served Learning Networks 8 & 9 as an Assistant Superintendent Fellow during the 2017-2018 school year, before moving to her current role as Assistant Superintendent for Learning Network 11. Prior to, she served for six years as the principal of William D. Kelley Elementary School in North Philadelphia. During this time Mrs. Brown led the development of a school transformation plan focused on dramatically ensuring and increasing equitable learning opportunities for 21st century students residing in an urban community. Before her role at Kelley, she served as the vice principal of Widener Partnership Charter School, a K-8 elementary school in Chester, Pennsylvania.
In addition to her formal roles as an educational leader, Mrs. Brown mentors aspiring principals, currently serving as a University Mentor to intern principals enrolled in the Aspiring Educational Leadership Program at the University of PennsylvaniaÕs Educational Leadership Program. Mrs. Brown has served the city of Philadelphia as a classroom teacher, an academic coach, a teacher consultant with the Philadelphia Writing Project, and an adjunct instructor of reading and writing at the University of Pennsylvania.
Mrs. Brown holds a Bachelors of Science in Early Childhood and Elementary Education from Temple University, a Masters of Science in Education from the University of Pennsylvania, and an Instructional Leadership Certificate from the University of Pennsylvania's Educational Leadership Program for Aspiring Principals. She is alum of two highly recognized principal leadership programs, The National Principals Academy of Relay Graduate School of Education and the Philadelphia Academy of School Leaders Neubauer Fellowship.
Amelia is a native to Philadelphia and is a proud wife and mother of one amazing daughter.
Schools in Learning Network 11
MARY BETHUNE SCHOOL
BLAINE, JAMES G. SCHOOL
CAYUGA SCHOOL
CRAMP, WILLIAM SCHOOL
WILLIAM DICK SCHOOL
LEWIS ELKIN SCHOOL
EDWARD GIDEON SCHOOL
WILLIAM D. KELLEY SCHOOL
KENDERTON ELEMENTARY
ALEXANDER MCCLURE SCHOOL
THOMAS G MORTON SCHOOL
THOMAS M. PEIRCE SCHOOL
BAYARD TAYLOR SCHOOL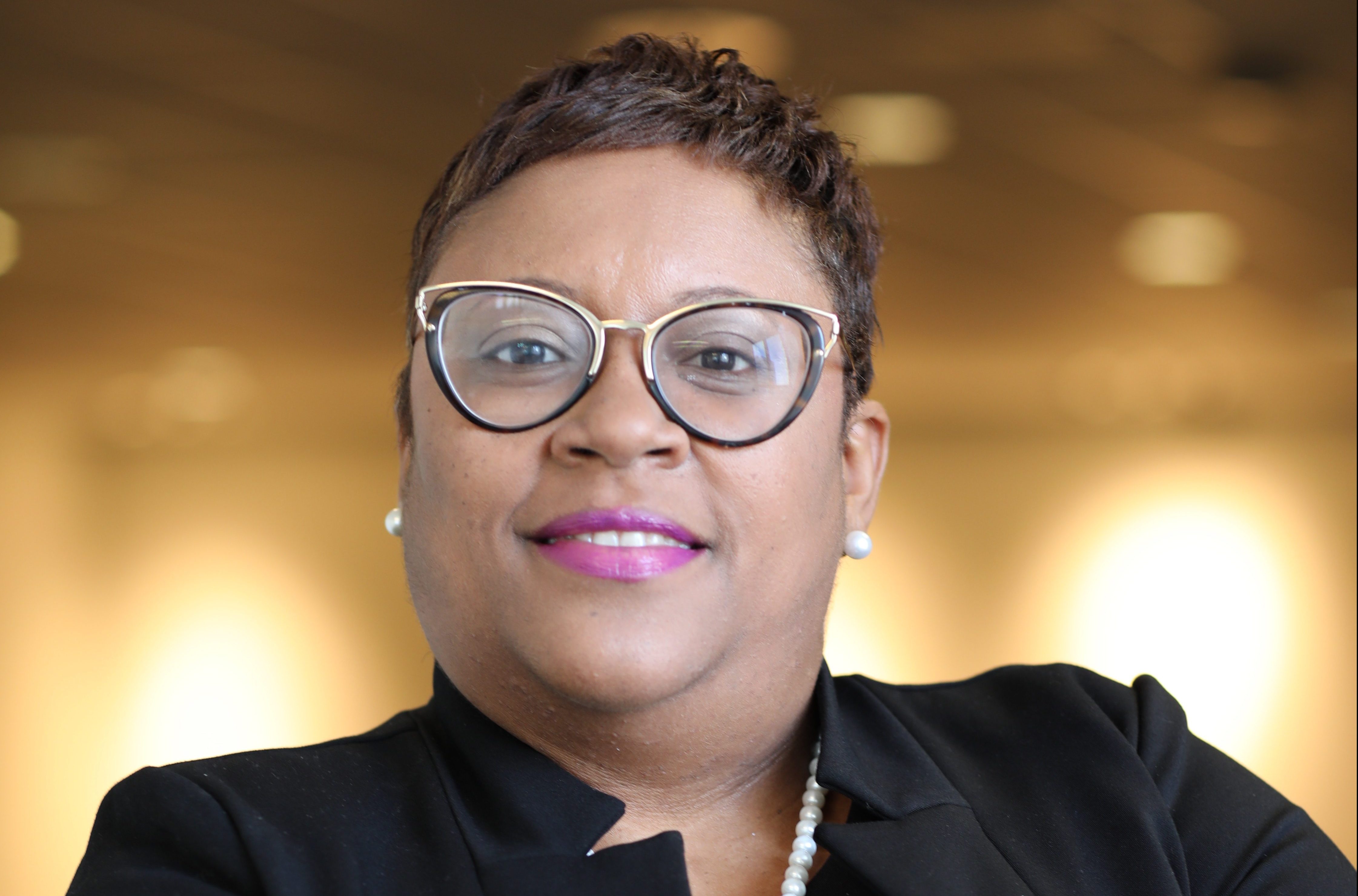 Learning Network 12
Dr. Rikki Hunt Taylor
Read More
Dr. Taylor was born and raised in Washington, DC, and served the students of the Capital City for 19 years before joining the School District of Philadelphia. She received a BS in International Relations from Trinity College in Washington, DC, and master's degrees from Trinity and Georgetown University. She received her doctorate in Educational Leadership from the University of Pennsylvania.
Rikki began her career as a founding faculty member of a demonstration Head Start Program for homeless families in DC, and later moved to the District of Columbia Public Schools, where she served as a teacher, early childhood manager, assistant principal, and served as principal for seven years. Rikki transformed her school into the first Pre-K through Grade 8 arts integration program in the DCPS portfolio. Her school saw significant gains in reading and a 100% increase in enrollment. After leaving the principalship, Rikki served on the DCPS leadership development team, and was the Director of Learning for the school district's aspiring principal program, as well as a leadership coach for new principals. While serving as a leadership coach for The New Teacher Project (TNTP) in 2016, Rikki coached 14 new principals in SDP.
She has received several awards, including the Councilmember's Principal of the Year award (2013), and a DCPS Highly Effective Principal Award (2015).
She is married with three children and is active in her church community.
Schools in Learning Network 12
AMY 5 AT JAMES MARTIN
BACHE-MARTIN SCHOOL
AMEDEE F BREGY SCHOOL
J. W. CATHARINE SCHOOL
B. B. COMEGYS SCHOOL
ANNA B. DAY SCHOOL
EDWIN FORREST SCHOOL
STEPHEN GIRARD SCHOOL
A. D. HARRINGTON SCHOOL
WILLIAM MCKINLEY SCHOOL
AUSTIN MEEHAN MIDDLE SCHOOL
EDWIN M. STANTON SCHOOL
JOHN H TAGGART SCHOOL
WAGNER, GEN. LOUIS MIDDLE SCH.
GROVER WASHINGTON JR. MIDDLE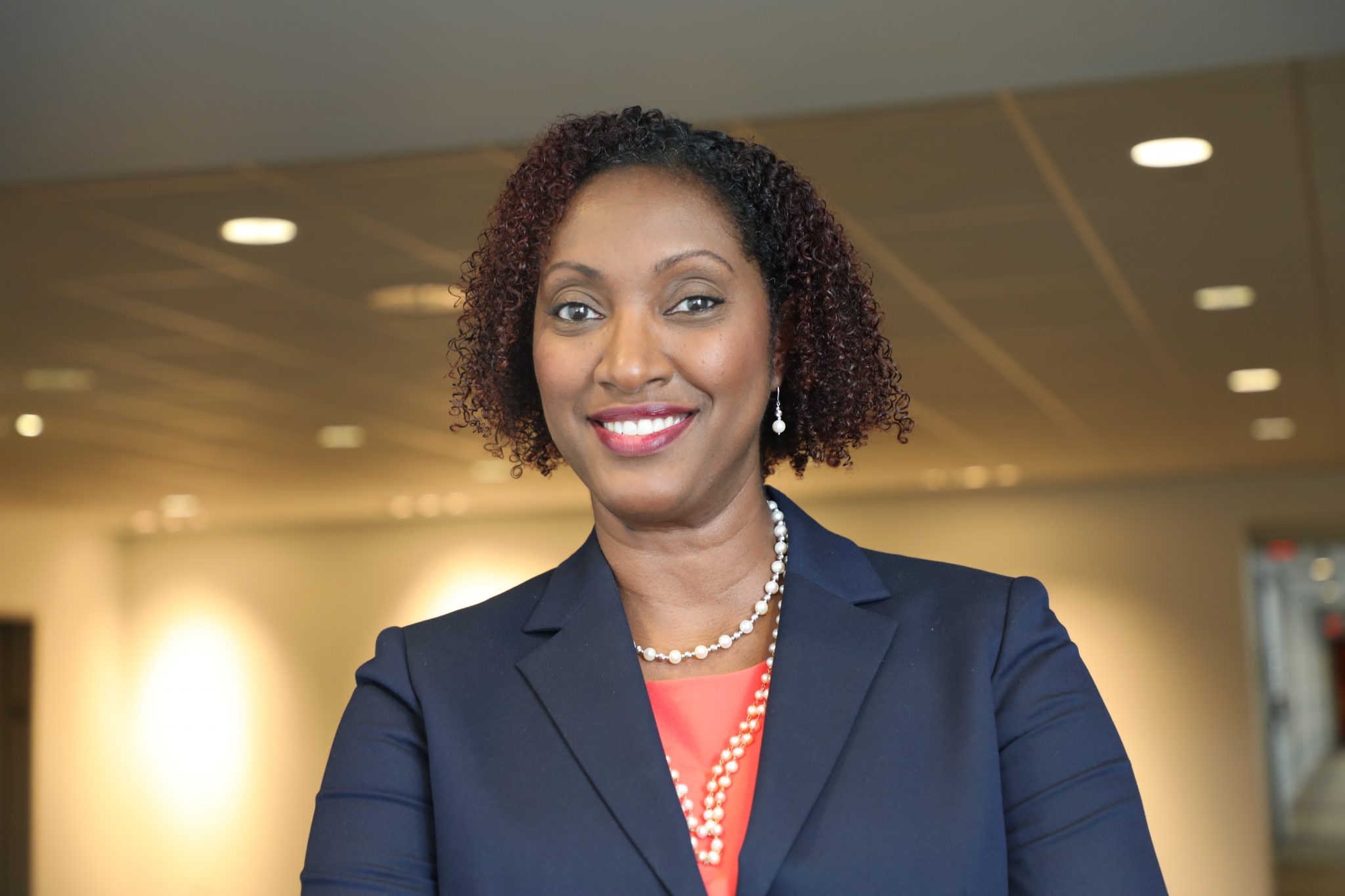 Learning Network 13
Dr. Cheryl Proctor
Read More
Dr. Cheryl Proctor has found satisfaction in her work with the schools, students and families of Philadelphia since joining the District in December, 2015. With her husband and teenage daughter, with whom she enjoys spending time, she proudly calls greater Philadelphia home.
Dr. Proctor is the Deputy Chief of Schools and Assistant Superintendent for Learning Network 13, leading the Office of Leadership Development & Evaluation while supervising the principals, schools, and educational programs of the network high schools. She believes teachers are at the heart of learning, and principals create the conditions for a safe and engaging learning environment for both teachers and students to thrive. Prior to her current role, Dr. Proctor served the School District of Philadelphia as the Executive Director of the Office of Planning & Evidence-based Support. In this role, she provided leadership and guidance to school leaders in the planning, implementation and evaluation of educational programs geared to improve school climate and increase student achievement. Dr. Proctor also served the District as the Director of School Improvement & Regional Data Support.
Before joining the district, Dr. Proctor had a 17-year career with Broward County Public Schools, with more than 10 years in school leadership. She began her career in education as a special education (ESE) high school teacher, and then as an ESE specialist, coordinating special education programs for high school students, and specializing in high school literacy. Growing in leadership skill and curricular expertise, Dr. Proctor was promoted to assistant principal and later principal.
In December 2016, Dr. Proctor completed her PhD in K-12 School Leadership from Florida Atlantic University, Educational Leadership & Research Methodology. She has also earned a BS in Communications from New York Institute of Technology, an MS in Education, Varying Exceptionalities from Florida International University, and an EdS in Educational Leadership from Nova Southeastern University. In addition to her K-12 experience, Dr. Proctor has worked as an adjunct professor teaching undergraduate and graduate level courses in Special Education and Educational Leadership at Nova Southeastern University.
Schools in Learning Network 13
JOHN BARTRAM HIGH SCHOOL
THOMAS EDISON HIGH SCHOOL
SAMUEL S. FELS HIGH SCHOOL
FURNESS, HORACE HIGH SCHOOL
OVERBROOK HIGH SCHOOL
PARKWAY WEST HIGH SCHOOL
SAYRE HIGH SCHOOL
SOUTH PHILADELPHIA H.S.
WEST PHILADELPHIA HIGH SCHOOL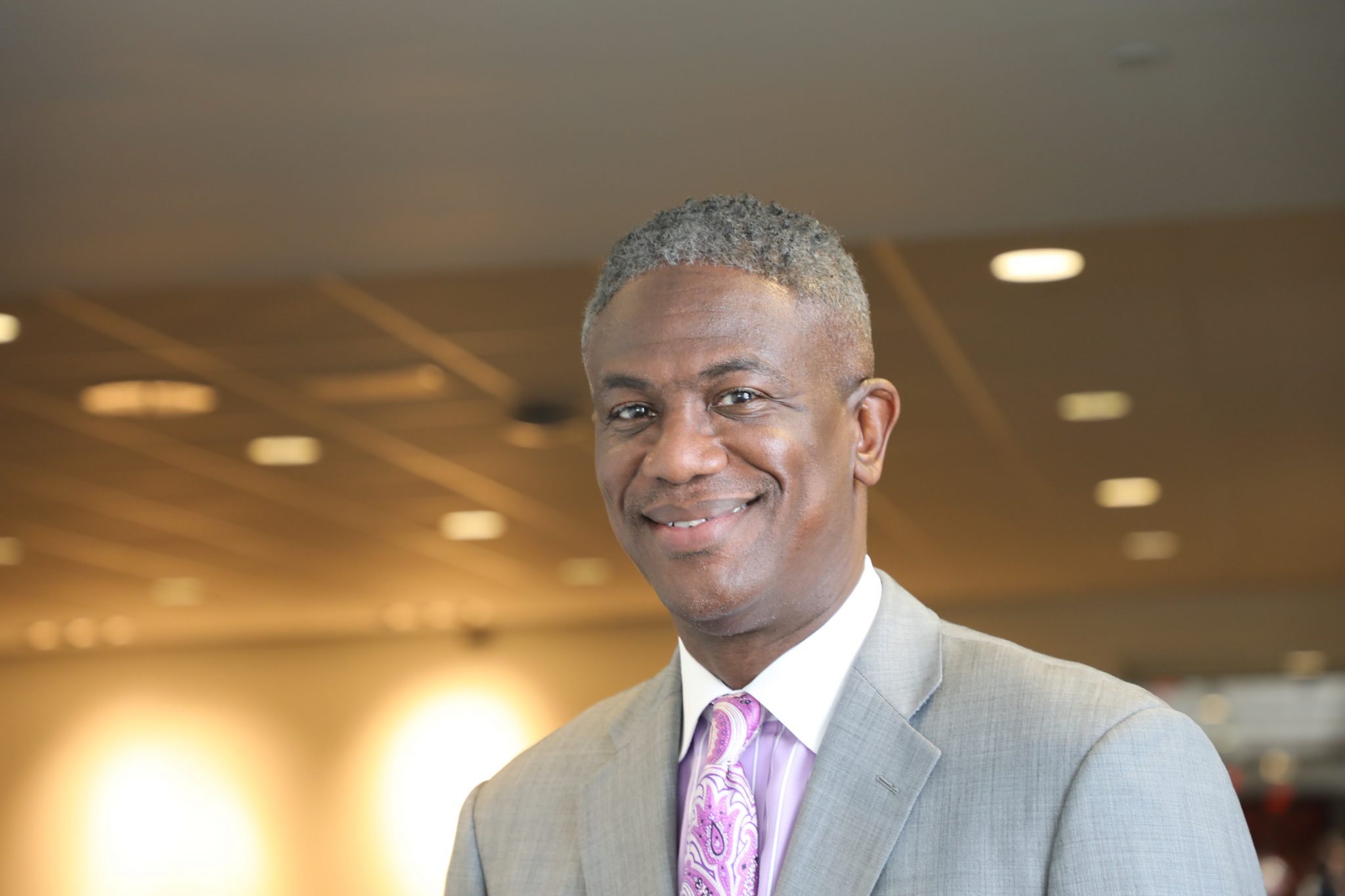 Acceleration Network
Dr. Eric J. Becoats
Read More
Eric J. Becoats is a native of Baltimore, Maryland. He received a BS in Accounting from Lincoln University, PA, a Masters in Financial Planning from Johns Hopkins University and a Doctorate in Educational Leadership from The University of North Carolina Charlotte. He recently completed the RELAY Graduate School of Education National Principals Supervisors Academy.
Becoats began his career in banking and insurance. He later transitioned into education as a tutor for inner city students in Baltimore where he later became a Director for Planning and Student Placement and Chief of Planning. He has served as a school principal and consultant for charter schools in Illinois, served as a Chief of Staff, Assistant Superintendent and Superintendent in several districts in North Carolina. Becoats has been recognized for his outstanding work in school improvement and turnaround. He has been recognized as the Superintendent of the Year by the National Association of Black School Educators (NABSE). As Assistant Superintendent for the Acceleration Network Becoats has developed a model for school improvement and within one year has seen significant progress in student outcomes.
Becoats has two children and is actively involved in advancing the work of his foundation which supports Boys of Color.
Schools in the Acceleration Network
DR. ETHEL ALLEN SCHOOL
JOHN BARRY ELEMENTARY SCHOOL
BLANKENBURG, RUDOLPH SCHOOL
BRYANT, WILLIAM C. SCHOOL
ROBERTO CLEMENTE MIDDLE SCHOOL
COOKE ELEMENTARY SCHOOL
DUNBAR, PAUL L. SCHOOL
HESTON, EDWARD SCHOOL
JOHN MARSHALL SCHOOL
MORTON MC MICHAEL SCHOOL
S. WEIR MITCHELL
HON. LUIS MUNOZ-MARIN SCHOOL
POTTER-THOMAS SCHOOL
JAMES RHOADS SCHOOL
RHODES ELEMENTARY SCHOOL
ROOSEVELT ELEMENTARY SCHOOL
EDWARD T STEEL SCHOOL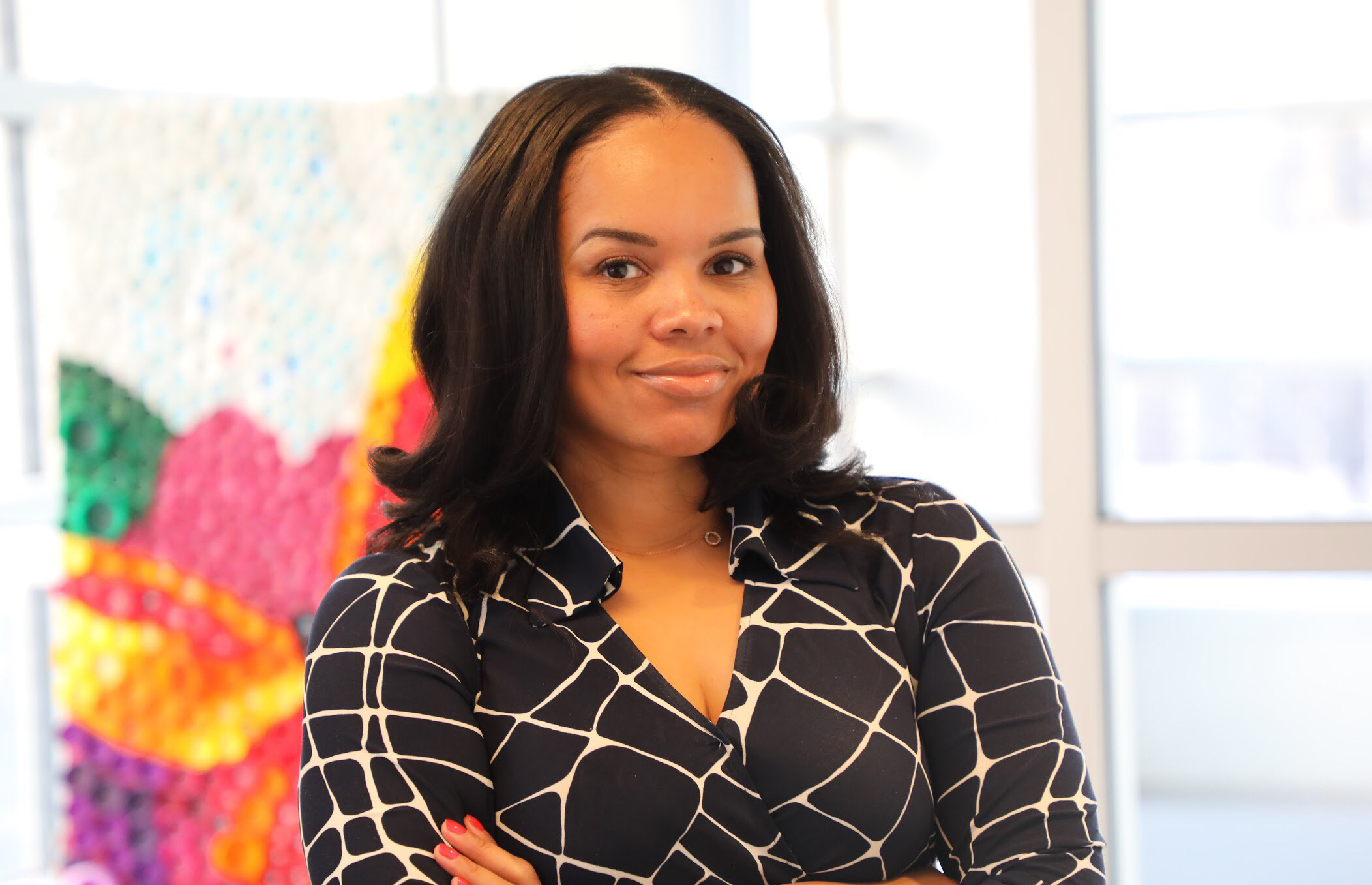 Innovation Network
Christina Grant
Schools in the Innovation Network
BUILDING 21
CROSSROADS @ HUNTING PARK
CROSSROADS ACCELERATED ACADEMY
HIGH SCHOOL OF THE FUTURE
PENN TREATY HIGH SCHOOL
PENNYPACK HOUSE SCHOOL
PHILA JUV JUSTICE SVCS CTR
PHILA LEARNING ACADEMY-NORTH
PHILA LEARNING ACADEMY-SOUTH
PHILADELPHIA MILITARY ACADEMY
PHILADELPHIA VIRTUAL ACADEMY
SCIENCE LEADERSHIP ACADEMY
SCIENCE LDSHP ACADEMY @ BEEBER
SCIENCE LEADERSHIP ACADEMY MS
THE LINC
THE U SCHOOL
THE WORKSHOP SCHOOL
VAUX BIG PICTURE HIGH SCHOOL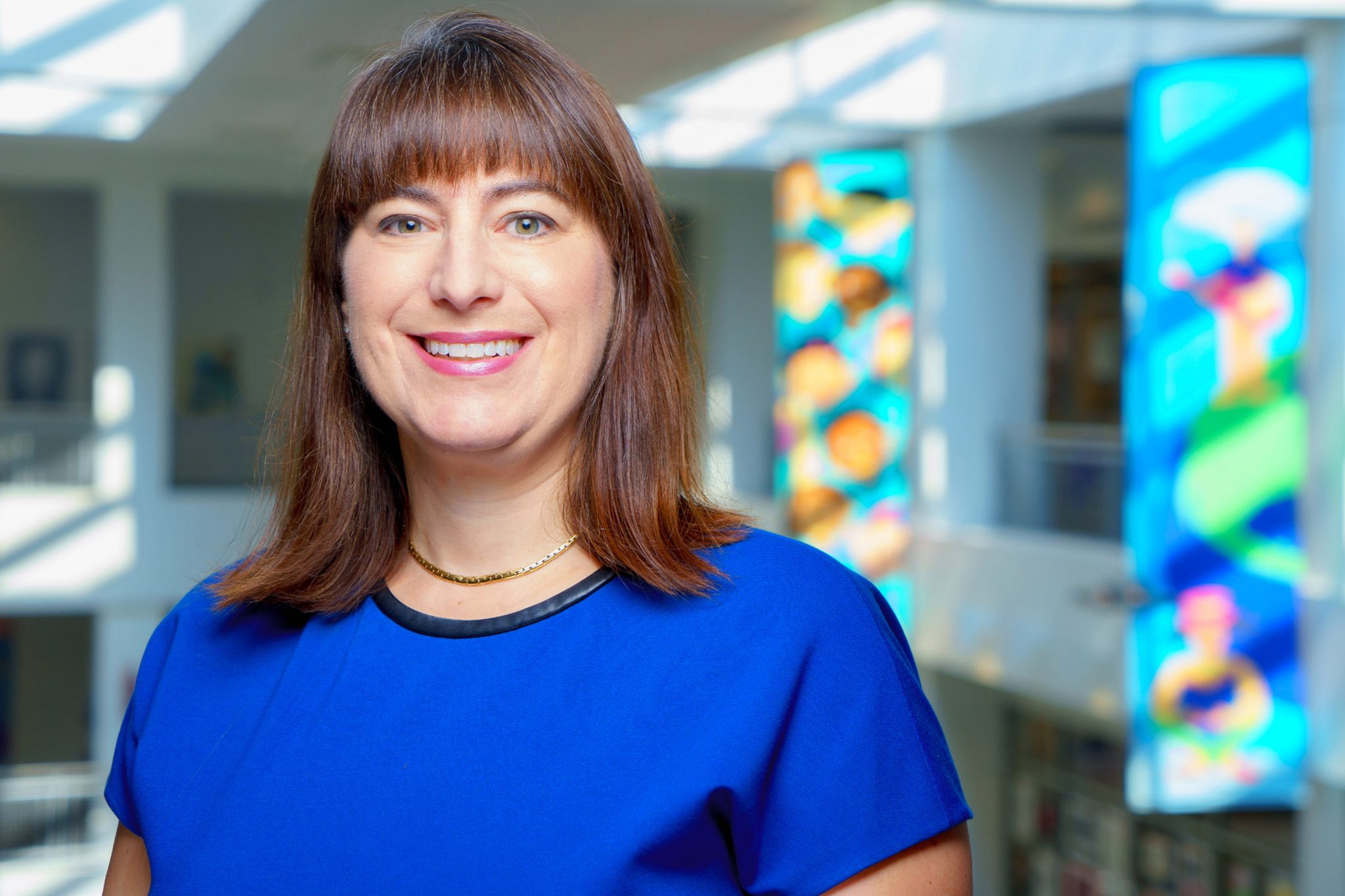 Executive Director, Opportunity Network
DawnLynne Kacer
Read More
DawnLynne Kacer is the Executive Director of the Opportunity Network, responsible for all Contract-Operated Schools in that group. She came to this position after serving as the Executive Director of the Charter Schools Office of The School District of Philadelphia. In this role, DawnLynne oversaw the District's charter schools portfolio and with the Charter Schools Office team supports, monitored and evaluated charter schools to ensure all are providing high quality options to the students of Philadelphia.
Before joining the School District in 2015, DawnLynne led the Charter Schools Office for the New York City Department of Education and prior to that was an education leadership fellow in the District of Columbia. During her fellowship, DawnLynne supported the executive team of a six-school charter management organization focused on school operations performance improvement. DawnLynne has also conducted program evaluations of K-12 classroom grant implementations in Chicago and Athens, Georgia assessing the impact and efficacy of small school and teacher grants to improve educational outcomes. She also served as a certified juvenile court officer hearing cases of abuse, neglect, and foster care permanency in Georgia. Prior to being selected for the Broad Residency in 2013, DawnLynne was a Senior Consultant serving public sector clients including state and federal government agencies in the areas of healthcare policy, governance, data analytics and information technology.
DawnLynne has a Masters of Education Leadership from the Broad Center for Management of School Systems and also earned her Masters of Public Policy from The University of Michigan's Ford School. DawnLynne also has a BBA in International Business as well as a BA in Sociology with a focus on juvenile delinquency from The University of Georgia.
DawnLynne serves as Board Vice Chair of Monkey and Elephant, a Philadelphia non-profit providing job training and life skills support to former foster youth.
Contract-Operated Schools in the Opportunity Network
Ben Franklin EOP
Camelot Academy East
Camelot Academy North
El Centro de Estudiantes
Excel Academy North
Excel Academy South
Excel Middle Years Academy
Gateway to College
Ligouri Academy-Fortis
Northeast EOP
OIC CADI
Ombudsman Northwest Accel
One Bright Ray – Elmwood
One Bright Ray – Fairhill
One Bright Ray – Simpson
One Bright Ray – Mansion Day
One Bright Ray – Mansion Evening
PhillyOIC Workforce Academy
South Phila EOP
YES Philly