Chief Financial Officer
Uri Monson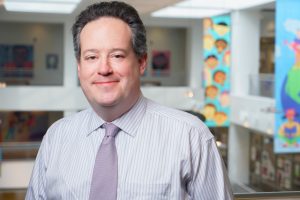 Since February 2016, Uri Monson has served as the Chief Financial Officer for the School District of Philadelphia. In this role, he works to maintain the fiscal integrity of the School District of Philadelphia and allocate the necessary resources to support the District's academic objectives.
The primary functions of the Finance Office include formation of the District's $2.8 billion Operating Budget, monitoring spending throughout the year, and ensuring proper accounting of all District Funds. The CFO is also responsible for tracking all revenues due to the District and working with the City, the Commonwealth, and other entities to identify reliable sources of revenue for the District.  Additionally, the CFO's responsibilities include overseeing grant management and compliance for over $300 million in grant funds, management of a $3.7 billion debt portfolio, treasury, payroll and risk management functions.
From 2012 to 2016, Mr. Monson served as the Chief Financial Officer for Montgomery County, PA. In this role, he advised the Commissioners on County fiscal matters and was responsible for the overall management of County funds, including formation of the County's $371 million Operating Budget and $160 million Capital Budget. He managed the County's $400 million debt portfolio, and oversaw the County's $500 million Pension Fund.
From 2008 to 2012, Mr. Monson served as the Executive Director of the Pennsylvania Intergovernmental Cooperation Authority (PICA). In this role, he monitored the City of Philadelphia's budget, and reviewed the city's annual $20 billion Five-Year Financial Plan.  Mr. Monson previously served as Assistant Budget Director for the City of Philadelphia where his primary responsibilities included analyzing proposed policies for the Finance Director and the Mayor's Cabinet. Prior to returning to Philadelphia, Mr. Monson worked for the US Department of Education in Washington, DC as a Congressional Liaison and as a policy analyst for the Office of Postsecondary Education.
Mr. Monson has a Masters Degree in Public Policy, with a concentration in education policy, from the Columbia University School of International and Public Affairs. He has a Bachelor's Degree in Political Science from Columbia University, as well as a Bachelor's Degree in Midrash from the Jewish Theological Seminary of America.
Mr. Monson was named as a person to watch in Philadelphia Magazine's 2009 "Best of Philly" Issue, including citation as the top "Wonk" in the City. Inside Magazine named Mr. Monson as one of the top ten influential Jewish professionals in Philadelphia in 2009. He is an active member of his synagogue, Temple Beth Hillel-Beth El.  Mr. Monson also served previously as a Board member of Camp Ramah in the Poconos, and as President of the Philadelphia Committee on City Policy.