General Counsel
Lynn Rosner Rauch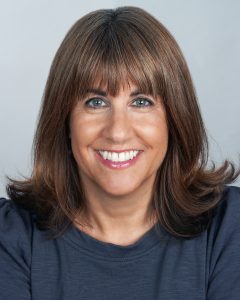 Lynn Rosner Rauch joined the School District as General Counsel in 2017.  In this role, she advises the Superintendent and other District leaders, the School Reform Commission, and program offices throughout the District.  Lynn manages the Office of General Counsel, overseeing the provision of legal services and interfacing with counsel in the City of Philadelphia and Pennsylvania Department of Education.  Her experience with the District dates back to the mid-1990's, having since represented the District in desegregation, constitutional and civil rights, equitable and adequate funding, and environmental proceedings.
Before joining the District, Lynn was a partner at both Dilworth Paxson LLP, and Manko, Gold, Katcher & Fox, LLP.  In addition to the School District, she represented clients such as the Barnes Foundation, SEPTA, Independence Blue Cross, and prospective investors in Major League Baseball in high stakes litigation in federal and state courts, administrative forums, and mediation.
After graduating from Duke University, Lynn earned her law degree from the University of Pennsylvania Law School.  She remains active with her alma maters, chairing the Philadelphia region of the Duke University Alumni Association, founding the Philadelphia Chapter of the Duke Women's Forum, and co-chairing Duke and Penn Law reunions.  She previously served as a board member of the Lower Merion Township Scholarship Fund, the Delaware Valley Association for Education of Young Children, and Main Line Reform Temple.
Lynn is a native of the Philadelphia region. Outside of work, she enjoys spending time with her family, traveling, reading, music, and watching Duke football and basketball.