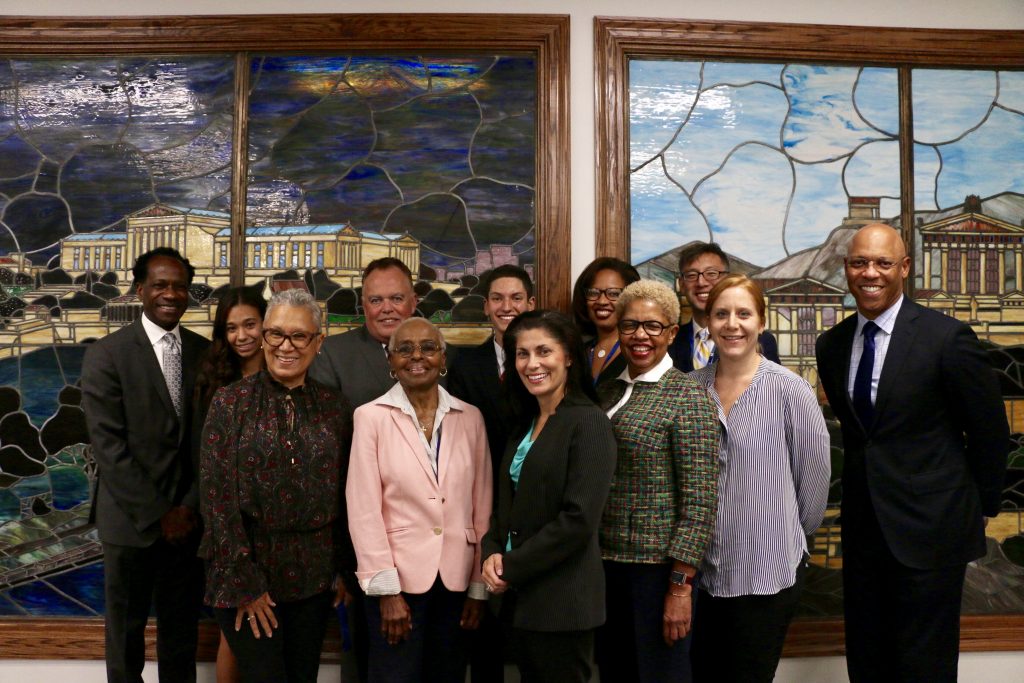 While we have varying professional backgrounds and interests, the one thing that we have in common is our passion to improve the quality of education for the children of Philadelphia. Since our appointments in April 2018, we have been hard at work overhauling the way that school governance looks, feels and operates in Philadelphia. We are responsible for overseeing all policies and budgetary decisions of the School District of Philadelphia, and we serve as the authorizer for all charter schools in the city. Regardless of the decision at hand, we guide all of our work by the non-negotiable principle, "The interests of our students come first."
We serve collectively in the best interest of every student in Philadelphia. No city institution is more important to civic life and the future of city residents and businesses than its public schools. All of our students deserve access to quality schools, and we will work to make sure that all children attending public schools- regardless of life circumstances, zip code, behavioral challenges, or disability- have access to great schools.
Board of Education Duties:
Adopt operating and capital budgets;
Approve investments that align with the Board's priorities;
Appoint and evaluate the Superintendent of Schools;
Consider the values and voice of all stakeholders;
Evaluate progress towards the District's goals;
Communicate to the public the Board's priorities, goals, policies, and accomplishments; and
Establish and communicate a process by which to seek public input.