Leadership Team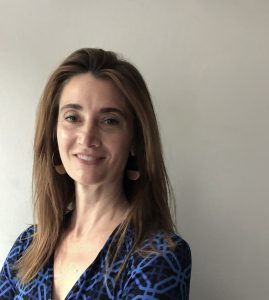 Abigail Gray, PhD
Deputy Chief
Abby leads the Office of School Climate and Culture as Deputy Chief. In this role, she is responsible for all climate programming, including the development of a strategic vision for school climate for the district, the identification of evidence-based approaches in alignment with that vision, and the design of implementation supports for schools. Prior to assuming her current role in 2019, Abby was a Senior Researcher at the University of Pennsylvania's Consortium for Policy Research in Education, and led multiple federally funded research studies on school climate and restorative alternatives to punitive discipline. She holds a PhD in Education Policy from the University of Pennsylvania, where she was a U.S. Department of Education Institute of Education Sciences Fellow, and where she continues to teach mixed-methods and other research methods courses. She is a certified reviewer of group design studies for the U.S. Department of Education's What Works Clearinghouse. Abby is a former SDP teacher, mother to two SDP students, a runner, and a chicken farmer.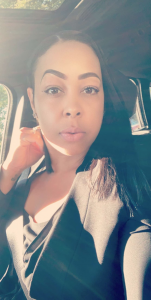 Gina Upshaw, M.Ed
Director of Climate and Safety
Gina supports, coaches, trains, and supervises SDP's team of Climate & Culture Coaches. Her team works closely with Assistant Superintendents and Principals to provide training and implementation support for evidence-based climate programs. She oversees training and support for school-based Climate Managers and other climate staff and specialized programming in areas like MTSS, prosocial recess and lunch, staff deployment, and race and equity. She also oversees grants to provide resources for schools and creates district-wide systems and frameworks for improving school climate. She is a B.A. graduate of Delaware State University, M.Ed. graduate of Temple University, and is currently pursuing her Doctorate in Educational Leadership at Arcadia University. Gina has been as an educator for over 20 years in Philadelphia, serving in the capacity of teacher, Dean of Students and Head of Middle School. Gina is also a member of Delta Sigma Theta Sorority, Incorporated and a proud HBCU Grad! She enjoys research, spending time with loved ones, hanging out at the beach, fresh flowers and shopping for home décor.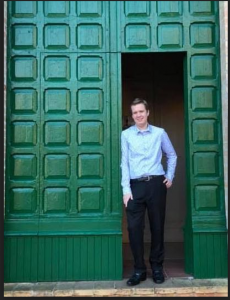 Steven Rufe, M.A./M.Ed
Director of Positive Behavior Interventions and Supports (PBIS)
Steven supports, coaches, trains, and supervises SDP's team of PBIS coaches and leads all PBIS initiatives throughout the district.  His interests in the field of PBIS include culturally responsive and equitable application of PBIS, and the translation of PBIS principles into classroom-level practices. He is currently conducting a research study to explore the impacts of Classroom PBIS Coaching on teachers' praise-to-correction ratios, use of behavior-specific praise, and effectiveness with facilitating student transitions throughout the school day. Steven is a B.S. graduate of Gwynedd-Mercy University, an M.A. graduate of Columbia University's Teachers College, and holds an M.Ed in Educational Leadership from American College of Education. Prior to his roles in Philadelphia, he worked on the San Carlos Apache Native American Reservation in Arizona as a Middle School Teacher, Special Education Teacher, and Dean of Students. Steven enjoys the beach, getting away to the mountains and being in nature, reading, writing, music, movies, and a nice glass of red wine.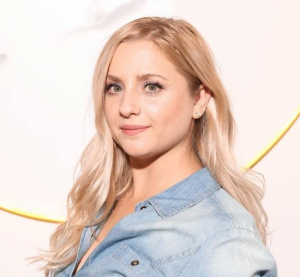 Jaimie L. Piotrowicz M.Ed/MBA,
Social Emotional Learning Specialist
Jaimie oversees social-emotional learning programming for SDP. In this capacity, she provides direct training and coaching to schools, and trains and collaborates with Office of School Climate and Culture coaches to support social-emotional learning programming in schools. She also oversees the district's new daily Community Meeting program. Jaimie collaborates regularly with teachers, counselors, and leaders in SDP's Offices of Academics and Teaching and Learning to ensure that social-emotional principles are integrated smoothly with instructional content, and in ways that work for classroom teachers. Jaimie holds a B.A. from Rutgers University's and an M.S.Ed. from the University of Pennsylvania. As a classroom teacher in SDP, Jaimie focused on improving academic and social-emotional outcomes for her students through service learning and strategic social and emotional development. Jaimie's self-care practices include scoring goals in a competitive field hockey league and training her bunnies, Adrian and Poppins, to retrieve hidden treats.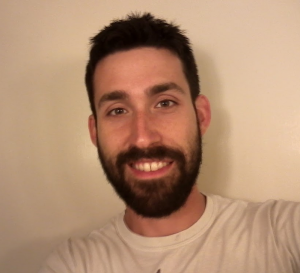 Josh Staub M.Ed,
Director of Restorative Programming
Josh directs SDP's restorative justice-practices program, Relationships First. In this capacity he designs differentiated training and support for school staff members focused on community-building circles; restorative conversations; restorative mediation; restorative re-entry; and restorative student support planning. He also trains Office of School Climate and Culture coaches to integrate restorative approaches in all schools and directly support the implementation of Relationships First. Josh started teaching as a sub in South-Central PA and has since taught in Frederick County, MD, Baltimore County, and Oakland Unified, CA. Most of Josh's teaching background is in SPED, particularly emotional support, but he also taught gen ed language arts and history on both the high school and middle school level. Additionally, Josh was a director of SPED and a Restorative Justice Facilitator at a middle school in Oakland for several years. In SDP, Josh was first an MTSS specialist in the Kensington learning network then transitioned into a restorative justice specialist role. He is punk rock guitarist and fiction writer.
Shannon Ellis, M.Ed
Lead Climate & Culture Coach
Shannon Ellis is the Lead Climate and Culture coach. She has ten years of experience in urban public education. Her special interest areas include social-emotional development & learning and supporting children and families impacted by parental incarceration. Shannon is the author of two children's books, Victoria's Glow Stick and Almost Like Visiting. They are centered on promoting social-emotional development. Shannon earned her Master of Education in School Psychology where she focused on social-emotional development in early childhood education.

Tynara Blount, M.S.
Lead Positive Behavior Interventions and Supports (PBIS) Coach

Kara Helzner, M.Ed
Project Manager

Kara Helzner is a project manager in the Office of School Climate and Culture. She manages various projects within the department and liaises with local, state, and federal stakeholders and grant funders. Currently, she assists by supporting our office with processes, professional development, grants compliance, budget, procurement, and other special assignments. Kara holds a Bachelor's Degree in Secondary English Education from Millersville University, a Master's Degree in Language and Literacy from West Chester University, and a Master's Degree in Education Policy from University of Pennsylvania. Prior to her role with the School District of Philadelphia, Kara taught middle and high school English and reading in Pennsylvania, Maryland, and Texas. When not working, Kara enjoys traveling, reading, writing, improv acting, and making up songs about her 11 year old cat, Lena.

Daneisha Williams
Project Assistant
Daneisha Williams is the Project Assistant for Student Support Services. Daneisha provides departmental support overseeing administrative functions, such as planning meetings, back-office supply ordering, managing and tracking budgets, and handling financial logistics for all departments.
Angelique Davis
Project Assistant