PBIS Coach Team
PBIS Coach List & Contact Information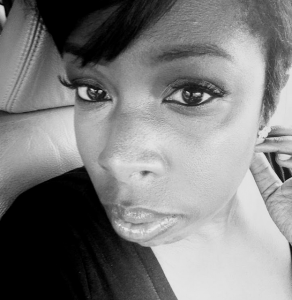 Hasana Ahmad, M.S.
"Give the children love, more love and still more love–and the common sense will come by itself." –Astrid Lindgren
Hasana spent more than 15 years as a classroom teacher in both Camden, NJ and Philadelphia. She has always been a passionate advocate for "city kids", as she is a former "city kid" herself. She was born and raised in the Francisville section of North Philadelphia until the age of 12.
A graduate of Rutgers University-Camden, Hasana furthered her education by earning a master's degree in Applied Behavior Analysis (ABA) from Capella University in 2015. After earning her degree, she began working with children with autism for several years as an ABA therapist, then returned to the general education classroom as a reading and math support teacher.
Hasana became enthusiastic about combining ABA and general education when, during her coursework, she learned evidence-based strategies to decrease inappropriate behavior, and increase positive, pro-social behavior among students. She is passionate about using PBIS and ABA to reduce punitive practices in schools, particularly as these harmful practices disproportionately affect students of color.
As a PBIS Coach, Hasana supports schools in their implementation of school-wide PBIS. Her favorite part of the job is training teachers on behavioral principles to improve classroom management and academic outcomes.
In her spare time, Hasana likes to take day trips with her family, and watch interior design shows. She often loses track of time in IKEA and HomeGoods and enjoys sharing pictures of her latest home decor projects on social media.
---

Aubrey Depa
Before joining the team as a PBIS Coach, Aubrey spent the majority of her career as an elementary classroom teacher, most recently teaching Kindergarten here in the School District of Philadelphia. Aubrey is passionate about supporting our students, staff, and families in developing and sustaining positive relationships and safe, welcoming environments for all.
In addition to supporting various schools across the district in planning, implementing, and sustaining PBIS, Aubrey is the coach of one of four schools on the National Institute for Justice Trauma-Informed PBIS Project. She is especially interested in both using and supporting the use of technology and digital tools such as ClassDojo, PBIS Rewards, and Google Suite to enhance PBIS initiatives. Aubrey is also a member of various committees including the team's Data, SIS, and Technology Committee and the Office's Equity Collaboration.
She enjoys spending time outdoors, sipping a hot cup of black coffee, and playing with her two ferrets, Winnie and Murphy.
---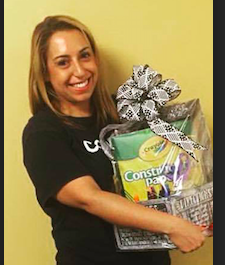 Rachel DiGregorio, M.Ed.
Rachel is a life-long education advocate and lover of books. She started her journey as an educator at Temple University studying early childhood and K-5 education, and holds a Master's degree in School Leadership from the University of Pennsylvania's Graduate School of Education. Throughout her time as a Philadelphia educator, Rachel has become passionate about educational leadership, student social and emotional wellness, and strengthening family engagement practices. Prior to joining the Office of Climate and Culture as a PBIS Coach, Rachel worked as a second grade teacher for nine years in Philadelphia. She is also a part of the Springboard Collaborative community, a non-profit organization whose main goal is to close the achievement gap by closing the gap between home and school. As a PBIS Coach, Rachel partners with school communities to improve and implement their PBIS frameworks both school-wide and in the classroom.
As a PBIS Coach, Rachel partners with school communities to improve and implement their PBIS frameworks both school-wide and in the classroom. Rachel works with school PBIS teams to support the implementation of Tier I PBIS frameworks including school-wide expectations, acknowledgement systems, behavior flow charts, and data-based decision making and problem solving. She works directly with teachers as a classroom-PBIS skills coach, and partners with school counselors to help support the implementation of Tier II interventions such as Check-In Check-Out.
Rachel's favorite children's authors are Louis Sachar and Shel Silverstein.
---
Lateefah Ellison-Metcalfe, M.S, M.Ed
Lateefah has been with School District of Philadelphia for 10 years. I have worked in the Office of Empowerment, the Office of The Board of Education and I am currently with the Office of Climate and Culture. Over the past 10 years I have acquired a masters degree in Clinical Psychology and a Masters degree in Education. My interest lie in child development, education, and school psychology. Each department has provided me with the opportunity to strengthen my interest and grow my skill set both clinically and educationally. I am currently working on my Doctorate in Psychology with an emphasis on school psychology.
Lateefah supports nine schools across all learning networks as a PBIS coach. She is currently researching ways to bridge the gap between school psychology and PBIS.
Lateefah recently published a chapter in Social Justice and Putting Theory Into Practice in Schools and Communities titled, "Culturally Relevant and Meeting Academic Standards at the Same Time: Teaching Math to African American Students as a Matter of Social Justice." In the future I hope to continue my research.
---

John Papiano
Youth Court Specialist
John is a Youth Court Specialist. Youth court is a student run restorative justice program that gives students a second chance without using traditional discipline. The program is designed as an alternative to suspension, but also has a significant impact on the leadership, public speaking, and problem solving skills of all court members. Youth court has many similarities to any courtroom but also has adaptations to make the process restorative rather than punitive. Youth court is very flexible a can be adjusted to work in any school. The Philadelphia School District suport youth courts in grade 5 to 12.
---
Rashida Alexander
Rashida Alexander has worked in the field of Juvenile Behavior Health for over 10 years in various roles, from Support Staff to Program Manager. Currently working as a Positive Behavior Interventions and Supports (PBIS) coach for the Office of School Climate and Culture, Rashida began her career with the School District of Philadelphia as a Coordinator for the Office of Family and Community Engagement (FACE). As a PBIS Coach Rashida works to support schools in developing frameworks around implementing evidence-based behavioral interventions; her experience with FACE drives a special interest in engaging families to enhance behavioral interventions work, particularly through interdepartmental collaborative efforts.
In addition to serving as a PBIS Coach, Rashida is a part of the Family Engagement Project Prevent steering committee, and Equity Collaborative. Rashida has had the privilege of piloting Culturally Responsive (CR) work within PBIS, in which she has been invited to share the work with other districts throughout the Keystone State of Pennsylvania. Now Rashida serves on the CR-PBIS steering committee that is making strides to have CR-PBIS fully implemented in all SDP PBIS schools.
---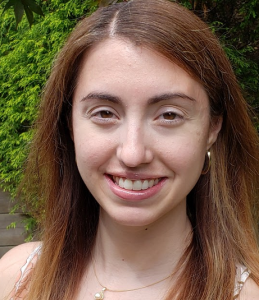 Kristina Popkin M.Ed.
Lead PBIS Coach for Project Prevent & Check-In/ Check-Out
Kristina organizes and manages work on Project Prevent and with Check-In/ Check-Out including collecting and using data, providing training and materials and meeting regularly with teams and partners. She was a PBIS Coach for 4 years and in that role she developed a passion for the tier II PBIS intervention Check-In/ Check-Out which provides a preventative approach for students at risk for chronic behavior challenges. Prior to that she taught in the School District of Philadelphia in Kindergarten, 1st grade and Autistic Support 4th-6th grades.
Anything else you would like to add (ex: personal interests, hobbies, etc)
Her personal interests include animals and the outdoors. She has a fuzz family that consists of a dog and two cats and she feels most in her element when she is outside either hiking, kayaking, snowboarding or soaking up the sun.
---
Sean Kelly, M.S.,LBS.
Sean holds a B.S. in Human Development and Family Studies and a minor in Psychology from Pennsylvania State University. He furthered his education by earning a M.S. in Applied Behavior Analysis from Saint Joseph's University. Sean has been working in the educational field for over 10 years. He has held various roles such as Mental Health Professional, School-Based Behavior Specialist, Director of a Therapeutic Extended School Year Program, and is currently working as a Positive Behavior Intervention and Support (PBIS) Coach with the Office of School Climate and Culture. Sean has a passion for how behavioral systems and initiatives can help improve school-wide climate/culture and supporting schools with sustaining PBIS implementation.
He supports 8 schools across various learning networks as a PBIS Coach. Sean works with school PBIS teams, administrators, and various stakeholders with a heavy focus on PBIS implementation and using school-wide data to problem solve and develop appropriate interventions. In addition, he provides professional development opportunities focused on PBIS implementation and practices.
Sean currently resides in Montgomery County with his wife and two children.
---
Dave Monico, M.P.H
Dave has spent years in various behavioral health settings including schools, treatment centers, and the community. He has learned that early, preventative efforts are key to success of individuals and families. PBIS fits his personal mission by encouraging success for all and recognizing when support is needed.
Dave is a site-based PBIS Coach for Sheridan Elementary. Part of his role includes support for Trauma-informed PBIS implementation, linking the PBIS framework to trauma-informed practices.
---
Jason Harrigan
Jason has worked in Philadelphia high schools for 12 years, beginning his career as a high school math teacher. Aside from education, Jason has also served as a varsity boys basketball head coach for 12 years. Jason recently became a licensed real estate agent. Jason started at the School District of Philadelphia in January 2019 as a PBIS Coach for High Schools.
---
Keysa Lewis- Morris M.Ed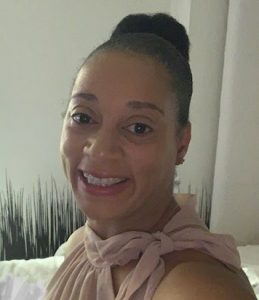 Keysa has worked with the school district for almost two years. Her prior experience started in Early Childhood, where she worked for over 12 years. She has worked with pregnant and parenting teens in Philadelphia High Schools for 4 years. Moving on to working with the whole family, she provided in-home pre-school readiness for stay at home parents with pre-school/kindergarten aged children. Her additional experience includes working with GED students, Family and Child profile writing, providing consulting services for Mobile Therapy (MT) and Behavioral Services Consultant (BSC). Prior to coming to the school district of Philadelphia, she was a CUA Case Management Supervisor, working under the guidance of the Department of Human Services (DHS). Currently, she is a (Positive Behavioral Supports and Interventions) PBIS Coach with the School District of Philadelphia. She has worked with the school district for almost two years. At this time, she is in collaboration with the School District's pre-school department to bring PBIS to our pre-school population.
She is the first grandchild in my family to attend college. She is the only person in her immediate family with a Master's degree and who continues to want to learn more in higher education. Her education consist of a AAS, BAS and a M.Ed. all with a focus in education from early childhood to higher education. She has always worked with young children. Besides their undiluted look at life, she really enjoys watching them grow with exposure to positive learning influences, experiences and environments. She has maintained being a positive influence in the lives of the children she touches and the families that she interacts with.