Relationships First Team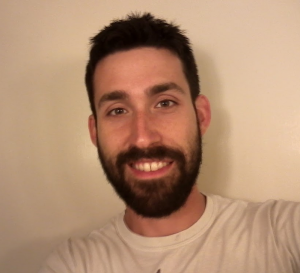 Josh Staub M.Ed,
Director of Restorative Programming
Josh directs SDP's restorative justice-practices program, Relationships First. In this capacity he designs differentiated training and support for school staff members focused on community-building circles; restorative conversations; restorative mediation; restorative re-entry; and restorative student support planning. He also trains Office of School Climate and Culture coaches to integrate restorative approaches in all schools and directly support the implementation of Relationships First. Josh started teaching as a sub in South-Central PA and has since taught in Frederick County, MD, Baltimore County, and Oakland Unified, CA. Most of Josh's teaching background is in SPED, particularly emotional support, but he also taught gen ed language arts and history on both the high school and middle school level. Additionally, Josh was a director of SPED and a Restorative Justice Facilitator at a middle school in Oakland for several years. In SDP, Josh was first an MTSS specialist in the Kensington learning network then transitioned into a restorative justice specialist role. He is punk rock guitarist and fiction writer.
---

Deauntra Thompson-Smith
Prior to joining this team, Deauntra spent two years teaching in Philadelphia. From there, he was fortunate to teach in Chester for a year. The two following years he had the opportunity to teach in Delaware. During those years, he was able to start programs, implement restorative justice and lead equality programs.
He is the Relationships First Specialist. His goal is to help educators develop positive and authentic human connections.  Connecting both academic success and social-emotional learning will help develop students into loving and caring students.
When not working, Deauntra trains mixed martial arts and coaches football.
---

Brian Gregg
Brian spent several years working with the Camden City School District in a variety of capacities, including coordinating family engagement and most recently as a Coordinator of Climate and Culture. He is a proud graduate of Rutgers University – Camden, where he studied Urban Studies and Criminal Justice. He is currently completing his M.Ed in School Leadership at Wilmington University. His interests include restorative justice, community engagement, juvenile justice and reentry, as well as civic engagement.
Brian serves as a Relationships First Coach supporting SDP schools in implementing restorative justice programming.
When not working, he can be found coaching, watching or playing basketball and spending time with family and friends.
---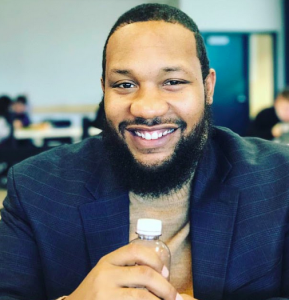 Anthony Miller
Anthony served as Dean of Students at several high schools in Philadelphia prior to joining the RF Team. A alumnus of Morehouse College, he studied Religion and is currently a Master of Science at the International Institute for Restorative Practices (IIRP). He became a licensed trainer of Restorative Practices in 2017 and has since trained many educators in the Philadelphia region in the areas of Restorative Practice Theory, Circle Facilitation and Conferencing. Anthony is a proud product of the Philadelphia School District, graduating in 2006 from the Girard Academic Music Program (GAMP).
As a RF Coach, Anthony supports schools in implementing Restorative Approaches as a pathway to build, sustain and repair healthy relationships among all stakeholders in the school community.