Climate and Culture Coach (CCC) Team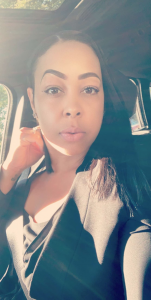 Gina Upshaw, M.Ed
Director of Climate and Safety

Gina supports, coaches, trains, and supervises SDP's team of Climate & Culture Coaches. Her team works closely with Assistant Superintendents and Principals to provide training and implementation support for evidence-based climate programs. She oversees training and support for school-based Climate Managers and other climate staff and specialized programming in areas like MTSS, prosocial recess and lunch, staff deployment, and race and equity. She also oversees grants to provide resources for schools and creates district-wide systems and frameworks for improving school climate. She is a B.A. graduate of Delaware State University, M.Ed. graduate of Temple University, and is currently pursuing her Doctorate in Educational Leadership at Arcadia University. Gina has been as an educator for over 20 years in Philadelphia, serving in the capacity of teacher, Dean of Students and Head of Middle School. Gina is also a member of Delta Sigma Theta Sorority, Incorporated and a proud HBCU Grad! She enjoys research, spending time with loved ones, hanging out at the beach, fresh flowers and shopping for home décor.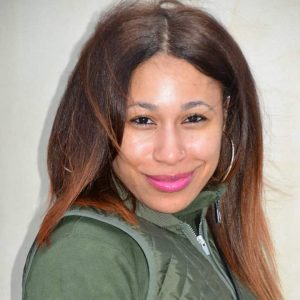 Stephanie Overton, M.Ed
Stephanie has served in the education industry for just over 15 years, in various roles, ranging from Support Staff to Assistant Director of an alternative education program. Being an honored alum of an HBCU- Delaware State University has propelled her love for working with and supporting our Black and Brown students; it's what keeps her motivated to continue striving to give them the educational experience they deserve.
She is currently in her 3rd year of supporting Learning Network 1, with a heavy focus on exploring implicit biases, race systemically and culturally responsive pedagogy. In supporting LN1, she provides monthly professional development on Courageous Conversations about Race to all 19 schools, which includes our Assistant Superintendent, Principals, Assistant Principals and their SBTL's.
Teams:
Equity Collaborative (school-wide plans)
SEL Collaborative
Relationships First
LN1 Equity Newsletter
On-boarding
"If not us, then who? If not now, then when?" __ John Lewis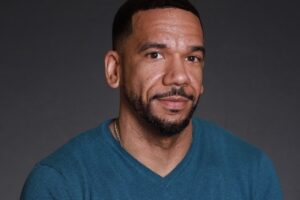 Kyle J. Cephas, M. Ed
Kyle spent several years working as an in-home trauma therapist, and as a school counselor prior to working as a Climate and Culture Coach. Kyle is a 3rd year Ph.D candidate in the final year of a Business Psychology program (Consulting Track) focusing on Organizational Development, Strategic Planning, Change Management, and Executive Coaching. Critical Race Theory is the foundation that his dissertation is built upon.
In addition to serving as the Climate and Culture Coach for LN4, Kyle is also the Organizational Dev./Strategic Planning Lead for the Anti-Racism Steering Committee for the Office of Climate and Culture, in addition to being one of the Project Management & Logistics Leads on the SDP Equity Coalition.
Kyle is a fitness enthusiast, who is also committed to personal growth + wellness.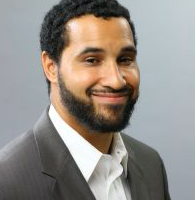 Daniel Merin
Lead Climate and Culture Coach
Daniel, currently, occupies the position of Climate and Culture Coach in the Office of School Climate and Culture within the School District of Philadelphia. Daniel supports SDP schools with developing frameworks to implement strategies that promote safe, equitable, restorative, and non punitive disciplinary approaches. Daniel has a long standing interest in restorative practices, youth development, workforce development, youth entreprenurialism, and social policy.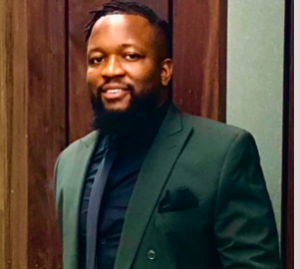 Kenneth Glover
Kenneth has a dual masters degree in Early Childhood Education and Special Education with a certification in Early Childhood Education. He is currently a doctoral candidate at Saint Joseph's University where he is pursing a terminal degree in Educational Leadership. Kenneth's research is focused on developing trauma informed school for underserved communities.
With almost a decade of experience as a classroom teacher and as Climate and Culture Coach, Kenneth is dedicated to helping leaders transform schools and communities. For the past 3 years, he has worked with the Acceleration Network's Assistant Superintendents and school leaders to implement more interventions, professional developments, and programming that focus on building positive school communities.
In Kenneth's time outside of work, he enjoys spending time with family and friends. He also enjoy spending time outdoors- rowing/kayaking, hiking, and cooking.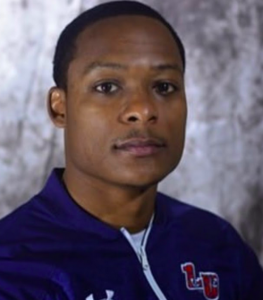 Eugene Lett Jr, MA.HS
Eugene obtained his Master's Degree in Human Services at the first HBCU, Lincoln University. He has worked in almost every field that involves the youth. In his previous job, he served as a counselor for students with emotional disabilities at Mastery Shoemaker High school. He also served as a Head Men's Basketball Coach for 4 years at Lincoln university relating to young men through sport. Most of his previous jobs have been in his community (West Philadelphia). He has worked in the outreach department at a shelter called People's Emergency Center where he implemented programs for the community. Additionally, he also has a background in working with youth as a counselor at Glen Mills and at a mental health facility called Meadowoods Behavioral Health Hospital.
He and his father also have a business called Degree Chasing LLC. They partnership with organizations, police departments, schools etc., and they speak to and engage with  youth and give them the skills to help them be successful in life.
Eugene's current position is as a Climate and Culture Coach for network 6. He is dedicated to supporting schools in creating a learning environment that is safe and fun which will help students thrive in a school setting.
Eugene enjoys hanging with family and friends, playing basketball, and traveling.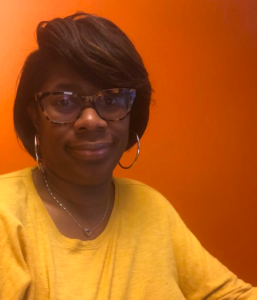 Kesha Hines, MSW, LBSC
Kesha has over twenty years of experience working with children and families. She is interested in making a valuable impacted with children.
Kesha started her work with the Office of Attendance and Truancy, and after four years, she wanted to explore other areas of supports within the district. She has worked closely with several Climate and Culture Coaches and their work really inspired her.
In her free time, she loves planting and gardening.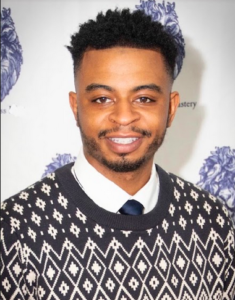 Harrison Johnson M.Ed
Harrison was born and raised in West Philadelphia. He has a master's degree in Human Services and Educational Leadership from Lincoln University. Prior to coming to the school district, he taught Elementary school for two years before becoming Lead Dean at Mastery Charter school for 4 years. His reasoning for coming into education was to be able to have a direct impact on black and brown children who come from similar circumstances as himself. He finds no greater joy than molding the future of society. One of his favorite quotes is "Be the person that you needed when you were growing up."
Harrison will be the Climate and Culture Coach for Network 7. He looks forward to creating a positive, healthy, supportive learning environment by role modeling and showing empathy.
Harrison loves Philadelphia sports(Sixers, Eagles, Phillies). He also enjoys hanging with family/friends, traveling, bike riding and relaxing. Brittani Moss
Brittani is a creative and driven leader and through her career has partnered with parents and students to progressively achieve desired outcomes by providing the most contemporary and effective services informed by evidence-based research findings and recommendations. As a practicing behavioral analyst and program manager Brittani has supported and managed programs that promote increased self-awareness and confidence in individuals that have yielded critical relationships and team building on the journey toward providing needed services for successful outcomes. Brittani holds a Bachelor of Arts in Psychology and Master of Science in Administration of Human Services. Brittani has worked with children with behavior instabilities, intellectual and developmental disabilities, specifically those with Autism Spectrum Disorder in a private school setting.
Brittani finds peace, balance and joy with physical fitness, the arts, reading and inspirational quotes. One of Brittani's favorite quotes is by Frederick Douglass "it is easier to build strong children than to repair broken men." Many generations of Brittani's family as well as herself are deeply rooted in the School District of Philadelphia. Brittani understands the power of family, community, and educational systems that contribute to one's life-long learning and transformative partnerships for continued growth.
As a Culture and Climate Coach, she is centered in continuing to contribute what it takes to nurture, structure, and empower every child's life to enhance their future.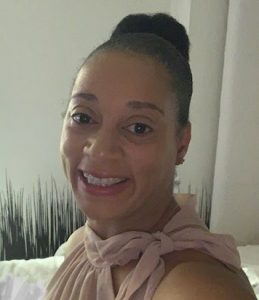 Keysa Lewis- Morris, M.Ed
Keysa's prior experience started in Early Childhood, where she worked for over 12 years. She has worked with pregnant and parenting teens in Philadelphia High Schools for 4 years. Moving on to working with the whole family, she provided in-home pre-school readiness for stay at home parents with pre-school/kindergarten aged children. Her additional experience includes working with GED students, Family and Child profile writing, providing consulting services for Mobile Therapy (MT) and Behavioral Services Consultant (BSC). Prior to coming to the school district of Philadelphia, she was a CUA Case Management Supervisor, working under the guidance of the Department of Human Services (DHS). Currently, she is a Climate and Culture Coach with the School District of Philadelphia.
She is the first grandchild in her family to attend college. She is the only person in her immediate family with a Master's degree and who continues to want to learn more in higher education. Her education consist of a AAS, BAS and a M.Ed. all with a focus in education from early childhood to higher education. She has always worked with young children. Besides their undiluted look at life, she really enjoys watching them grow with exposure to positive learning influences, experiences and environments. She has maintained being a positive influence in the lives of the children she touches and the families that she interacts with.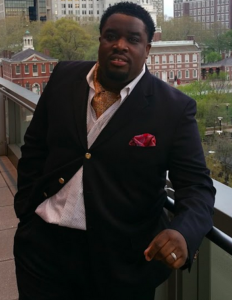 Andre D. Willis, M.S.M
Andre is excited to bring his 15 years of experience in mental health to his role as Climate and Culture Coach.  Andre's experiences span from in-patient direct care to residential management. He received his Bachelor's of Arts in Speech Communication from Shippensburg University, and his Master's of Science in Management (Healthcare Administration) from Wilmington University.
Prior to joining the School District of Philadelphia, Andre spent three years working with students who were unsuccessful in their traditional school settings and required residential care.  His work with victims of trauma in residential settings has shifted Andre's focus to work with students prior to placement by teaching them the appropriate coping strategies to be successful in the traditional school setting.
Andre will be a Climate and Culture Coach for the School District of Philadelphia.  He is dedicated to supporting schools, students, families, and the community as they move to bridge the gap using effective communication skills.
Andre is a proud member of Kappa Alpha Psi Fraternity Incorporated!  Outside of work, Andre enjoys cooking/BBQing for his family and friends and cheering for all Philly sports teams (EAGLES, SIXERS, PHILLIES, FLYERS)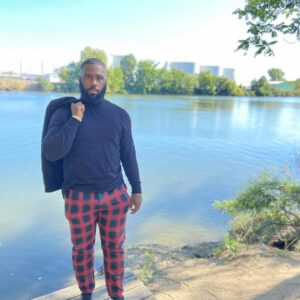 Khari Ngozi MA.HS
Khari Ngozi brings a diverse background in education serving as an elementary school teacher, middle school teacher, an educational consultant, and a juvenile detention education manager which includes experiences in every academic subject.
Currently, he serves as a Climate Coordinator for the School District of Philadelphia and point of contact for Learning Network 7. In this role, he assists staff members of the Office of School Climate and Culture in supporting the development of positive schools where all students and adults experience the belonging and engagement that support maximal learning and social-emotional development.
He also supports Climate and Culture Coaches and other Office of School Climate and Culture staff in assisting schools in implementing comprehensive multi-tiered systems of support (MTSS) for behavior that includes school-wide and classroom behavior strategies (Tier I). These strategies are designed to improve school staff behavior management practices, as well as school and classroom climate, for the purpose of improved student behavior and academic success. Khari supports the use of data within learning networks to guide decision-making about climate programs and interventions.
Throughout the course of his career, he has been instrumental in furthering school and system improvement efforts as well as driving and sustaining strategic change, resulting in marked student achievement gains.
He has been described as an innovative educator who has had a profound impact on the students and adults with whom he interacts and supports. Making certain that those he works with understand the importance of a sound educational foundation, he has been instrumental in promoting and sustaining continuous improvement and life-long learning.
The crux of his work centers upon his efforts to support urban school communities as they meet the demands associated with chronic community violence, complex trauma, gentrification, implementation of new federal programs, enhanced instructional practices, technology infusion, and focused initiatives centering upon improving student outcomes.
He is strongly committed to positive and dynamic relationships with the community, parents, students, and school personnel, have enabled him to assist in leading at every level.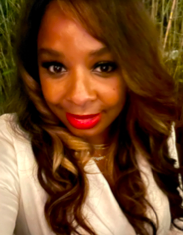 Danielle Taylor
Danielle Taylor, Climate and Culture Coach, has over 15 years of civil service experience in Education and Community Engagement, specializing in project management and program development. As a North Philadelphia native and graduate of the School District of Philadelphia, she pushes the needle in advocating for children in underserved and underprivileged communities, with skills in building strategic partnerships, and moving large-scaled and challenging initiatives forward. Danielle is a proud graduate of Delaware State University with an undergraduate degree in Mass Communications, concentration in Public Relations, and a Master's degree in Elementary Education from the University of Southern California. Lifting as you climb has been her life mantra and the guide to her life's work.
Danielle is an enthusiastic member of Delta Sigma Theta Sorority, Inc.