Project Prevent
See Our Project Prevent Resources & Risks Map Here!
The Federal Project Prevent Grant Program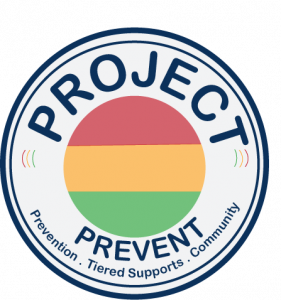 Project Prevent is a five year and $2.5 million dollar grant from the U.S. Department of Education. The School District of Philadelphia was awarded this grant in 2019 along with 13 other school systems in the country. The goal of the grant is to increase capacity to serve students exposed to pervasive violence, ensure students are offered mental health services for anxiety or trauma, and to implement school-based violence prevention strategies.
For more information regarding Project Prevent, please reach out to any of the following planning team members:
Steven Rufe, Director of PBIS and Project Prevent Director – srufe@philasd.org
Kristina Popkin, PBIS Coach for Check-In, Check-Out and Project Prevent Lead – kzameito@philasd.org
Kara Helzner, Project Manager – khelzner@philasd.org
Abby Gray, Deputy Chief of the Office of School Climate and Culture and Principal Investigator – agray2@philasd.org