PBIS Coach Team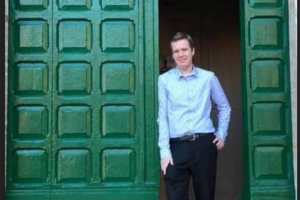 Steven Rufe, M.A.,M.Ed
Director of Positive Behavior Interventions and Supports (PBIS)
Steven supports, coaches, trains, and supervises SDP's team of PBIS coaches and leads all PBIS initiatives throughout the district. His interests in the field of PBIS include culturally responsive and equitable application of PBIS, and the translation of PBIS principles into classroom-level practices. He is currently conducting a research study to explore the impacts of Classroom PBIS Coaching on teachers' praise-to-correction ratios, use of behavior-specific praise, and effectiveness with facilitating student transitions throughout the school day. Steven is a B.S. graduate of Gwynedd-Mercy University, an M.A. graduate of Columbia University's Teachers College, and holds an M.Ed in Educational Leadership from American College of Education. Prior to his roles in Philadelphia, he worked on the San Carlos Apache Native American Reservation in Arizona as a Middle School Teacher, Special Education Teacher, and Dean of Students. Steven enjoys the beach, getting away to the mountains and being in nature, reading, writing, music, and movies.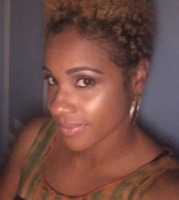 Tynara Blount, M.S.
Assistant Director, Positive Behavior Interventions and Supports Coach (PBIS)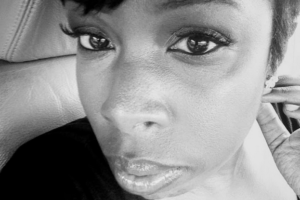 Hasana Ahmad, M.S.

"Give the children love, more love and still more love–and the common sense will come by itself." –Astrid Lindgren
Hasana spent more than 15 years as a classroom teacher in both Camden, NJ and Philadelphia. She has always been a passionate advocate for "city kids", as she is a former "city kid" herself. She was born and raised in the Francisville section of North Philadelphia until the age of 12.
A graduate of Rutgers University-Camden, Hasana furthered her education by earning a master's degree in Applied Behavior Analysis (ABA) from Capella University in 2015. After earning her degree, she began working with children with autism for several years as an ABA therapist, then returned to the general education classroom as a reading and math support teacher.
Hasana became enthusiastic about combining ABA and general education when, during her coursework, she learned evidence-based strategies to decrease inappropriate behavior, and increase positive, pro-social behavior among students. She is passionate about using PBIS and ABA to reduce punitive practices in schools, particularly as these harmful practices disproportionately affect students of color.
As a PBIS Coach, Hasana supports schools in their implementation of school-wide PBIS. Her favorite part of the job is training teachers on behavioral principles to improve classroom management and academic outcomes.
In her spare time, Hasana likes to take day trips with her family, and watch interior design shows. She often loses track of time in IKEA and HomeGoods and enjoys sharing pictures of her latest home decor projects on social media.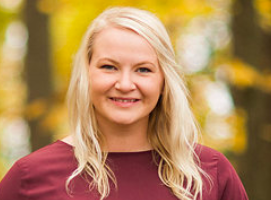 Aubrey Depa

Before joining the team as a PBIS Coach, Aubrey spent the majority of her career as an elementary classroom teacher, most recently teaching Kindergarten here in the School District of Philadelphia. Aubrey is passionate about supporting our students, staff, and families in developing and sustaining positive relationships and safe, welcoming environments for all.
In addition to supporting various schools across the district in planning, implementing, and sustaining PBIS, Aubrey is the coach of one of four schools on the National Institute for Justice Trauma-Informed PBIS Project. She is especially interested in both using and supporting the use of technology and digital tools such as ClassDojo, PBIS Rewards, and Google Suite to enhance PBIS initiatives. Aubrey is also a member of various committees including the team's Data, SIS, and Technology Committee and the Office's Equity Collaboration.
She enjoys spending time outdoors, sipping a hot cup of black coffee, and playing with her two ferrets, Winnie and Murphy. Lateefah Ellison-Metcalfe, M.S, M.Ed
Lateefah has been with the School District of Philadelphia for 10 years. She has worked in the Office of Empowerment, the Office of The Board of Education and she is currently with the Office of Climate and Culture. Over the past 10 years she has acquired a masters degree in Clinical Psychology and a Masters degree in Education. Her interests lie in child development, education, and school psychology. Each department has provided her with the opportunity to strengthen my interest and grow her skill set both clinically and educationally. She is currently working on her Doctorate in Psychology with an emphasis on school psychology.
Lateefah supports nine schools across all learning networks as a PBIS coach. She is currently researching ways to bridge the gap between school psychology and PBIS.
Lateefah recently published a chapter in Social Justice and Putting Theory Into Practice in Schools and Communities titled, "Culturally Relevant and Meeting Academic Standards at the Same Time: Teaching Math to African American Students as a Matter of Social Justice." In the future she hopes to continue her research.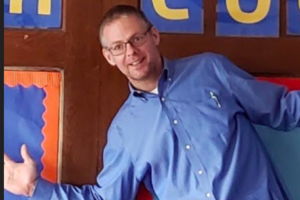 John Papiano
Youth Court Specialist
John is a Youth Court Specialist. Youth court is a student run restorative justice program that gives students a second chance without using traditional discipline. The program is designed as an alternative to suspension, but also has a significant impact on the leadership, public speaking, and problem solving skills of all court members. Youth court has many similarities to any courtroom but also has adaptations to make the process restorative rather than punitive. Youth court is very flexible a can be adjusted to work in any school. The Philadelphia School District suport youth courts in grade 5 to 12. Rashida Alexander
Lead PBIS Coach
Rashida Alexander has worked in the field of Juvenile Behavior Health for over 10 years in various roles, from Support Staff to Program Manager. Currently working as a Lead Positive Behavior Interventions and Supports (PBIS) coach for the Office of School Climate and Culture, Rashida began her career with the School District of Philadelphia as a Coordinator for the Office of Family and Community Engagement (FACE). As a PBIS Coach Rashida works to support schools in developing frameworks around implementing evidence-based behavioral interventions; her experience with FACE drives a special interest in engaging families to enhance behavioral interventions work, particularly through interdepartmental collaborative efforts.
In addition to serving as a PBIS Coach, Rashida is a part of the Family Engagement Project Prevent steering committee, and Equity Collaborative. Rashida has had the privilege of piloting Culturally Responsive (CR) work within PBIS, in which she has been invited to share the work with other districts throughout the Keystone State of Pennsylvania. Now Rashida serves on the CR-PBIS steering committee that is making strides to have CR-PBIS fully implemented in all SDP PBIS schools.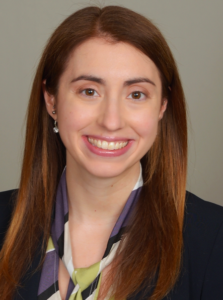 Kristina Popkin M.Ed.
Lead PBIS Coach for Check-In/ Check-Out
Kristina organizes and manages work on Project Prevent and with Check-In/ Check-Out including collecting and using data, providing training and materials and meeting regularly with teams and partners. She was a PBIS Coach for 4 years and in that role she developed a passion for the tier II PBIS intervention Check-In/ Check-Out which provides a preventative approach for students at risk for chronic behavior challenges. Prior to that she taught in the School District of Philadelphia in Kindergarten, 1st grade and Autistic Support 4th-6th grades.
Anything else you would like to add (ex: personal interests, hobbies, etc)
Her personal interests include animals and the outdoors. She has a fuzz family that consists of a dog and two cats and she feels most in her element when she is outside either hiking, kayaking, snowboarding or soaking up the sun. Sean Kelly, M.S.,LBS.
Sean holds a B.S. in Human Development and Family Studies and a minor in Psychology from Pennsylvania State University. He furthered his education by earning a M.S. in Applied Behavior Analysis from Saint Joseph's University. Sean has been working in the educational field for over 10 years. He has held various roles such as Mental Health Professional, School-Based Behavior Specialist, Director of a Therapeutic Extended School Year Program, and is currently working as a Positive Behavior Intervention and Support (PBIS) Coach with the Office of School Climate and Culture. Sean has a passion for how behavioral systems and initiatives can help improve school-wide climate/culture and supporting schools with sustaining PBIS implementation.
He supports 8 schools across various learning networks as a PBIS Coach. Sean works with school PBIS teams, administrators, and various stakeholders with a heavy focus on PBIS implementation and using school-wide data to problem solve and develop appropriate interventions. In addition, he provides professional development opportunities focused on PBIS implementation and practices.
Sean currently resides in Montgomery County with his wife and two children. Dave Monico, M.P.H
Dave has worked in behavioral health in schools and community settings throughout his career. The need for positive systems to support all students and families is vital to increase success later in life. He likes to see schools and communities grow together and support each other.
As a Positive Behavior Interventions and Supports (PBIS) Coach, Dave assists schools in developing and encouraging school-wide norms. He has had the privilege of combining his past behavioral health work with PBIS through a connection of trauma-informed practices and PBIS.
Dave is a wannabe farmer, lover of nature, and avid weekend warrior of hockey and softball. Jason Harrigan
Jason has worked in Philadelphia high schools for 12 years, beginning his career as a high school math teacher. Aside from education, Jason has also served as a varsity boys basketball head coach for 12 years. Jason recently became a licensed real estate agent. Jason started at the School District of Philadelphia in January 2019 as a PBIS Coach for High Schools.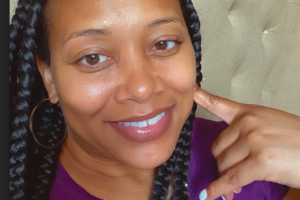 Keera Stanton, M.S. PSYCH
Keera's goal is to become a well versed PBIS coach while incorporating racial equality, diversity and academic equity throughout the district.
Keera has been in the mental and behavioral health field for over 20yrs with work in Juvenile Justice, Residential treatment facilities, Autism therapy, ABA therapy, Outpatient therapy and School Based therapeutic supports. Keera holds a BS in Criminal Justice and a Masters in general Psychology. Keera has brought her prior experience to the district as she embarks on her first year as a PBIS coach with the Phila school district.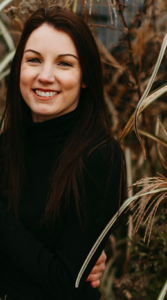 Anne McKendry, M.Ed
Before joining the team as a PBIS Coach, Anne worked as an 8th grade ELA teacher and School Based Teacher Lead at a middle school in the School District of Philadelphia. While there, Anne found her passion for classroom PBIS, creating effective learning environments, and developing the whole teacher. Anne received her Bachelors from THE Duquesne University, her Masters from Holy Family, and is currently working on her Ed.D at the University of Tennessee.
Currently, Anne's work includes supporting a caseload of schools and working to support classroom PBIS throughout the district. Her favorite part of this job is still being able to interact with students and supporting their teachers in creating a safe, effective climate!
When Anne isn't working or studying, she is watching SEC and Steelers football with her dog Murphy!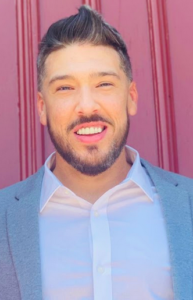 John Brennan, Ed.D.
John has held roles in K-12 education and higher education. He is passionate
about Student Support Services and utilizing interventions and techniques to scaffold with students while creating a better environment for their learning and social development.
John's work at SDP will include:
-Positive Behavior Interventions & Supports
-Project Prevent
-Provision of information to school staff about PBIS efforts, and problem-solving around systemic behavioral issues.
John lives in Pennsport with his wife, Steph. He is an avid 4 for 4 Philadelphia sports fan. He coaches boy's basketball at Neumann-Goretti High School in South Philly.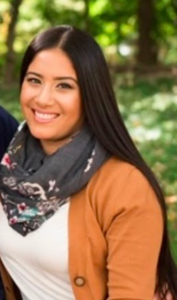 Tania Aponte, M.S.
Tania has spent the last 12 years advocating and supporting students in the Philadelphia school system. She received her Bachelor's degree in Sociology at Bloomsburg University and her Master's degree in School Counseling at Gwynedd Mercy University. She has worked with providing students with direct support through case management, counseling, and behavioral management. She has served as a School Social Worker, Truancy Liaison, School Counselor, and Dean of Students in the high setting.
Tania's passions include establishing, fostering, and creating positive relationships within a school community to maximize student success and overall school culture. As a PBIS Coach, Tania will be supporting schools on the Tier II level through the Check In/Check Out intervention. Tania was heavily impacted by the supportive teams she received as a young child and has committed to continue to share that experience and knowledge with the youth and educators of today.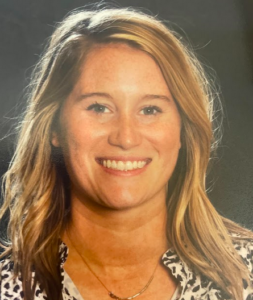 Kendall Mullen
Before becoming a member of the PBIS team, Kendall worked as a middle grades math teacher in SDP. Kendall works to foster strong relationships between students, staff, administrators and the PBIS Team. She strongly believes in welcoming schools for all students. She hopes to center antiracism in schools and school teams to bring about change in Philadelphia schools to better serve our students and their communities.
Kendall will work with Tier 1 PBIS schools to ensure they are using the framework with fidelity and in a way that works for their community. She will tailor and provide feedback to schools to ensure students are successful and acknowledged for their success.
Kendall is passionate about fostering rescue bulldogs who have been surrendered. Her current foster bulldog, Bean, will soon become a permanent part of her family. Kendall also finds peace in her yoga studio in her neighborhood and loves the community there.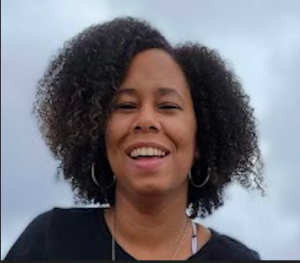 Alba L. Blandino, M.Ed, LPC
Alba moved to Philadelphia from the Dominican Republic as a high school Junior and is a proud graduate of Thomas A. Edison High School. Alba attended Penn State University (WE ARE!), obtaining degrees in Biobehavioral Health (B.S.) and Mental Health Counseling in Schools and Communities (M.Ed).
Alba always felt passionate about working with children and families. Prior to working at the district, Alba worked in research on school connectedness and belonging, as well as various roles in mental health, including as a child trauma therapist. Understanding that children operate within a complicated ecosystem, and that the school system plays a significant role in children's development and life outcomes made Alba want to explore further what mental health supports where available to children in Philadelphia.
Alba joined the school district in October 2018 as a Prevention and Intervention Liaison primarily focused on Tier 3 support. Alba is excited to be joining the PBIS team to focus on expanding Tier 2 support for our PBIS schools. Alba is looking forward to continuing on building internal capacity within our school teams to meet the needs of all of our students, now with the PBIS lens and framework.
Alba is an introvert with some extrovert qualities (depending on setting), therefore Alba enjoys one to one interactions and small group activities. Alba loves food- whether it is trying new restaurants, cooking, baking, or simply eating it. Alba also loves Selena.
Alba has a husband and a 2 year old daughter, and loves living in Havertown, PA.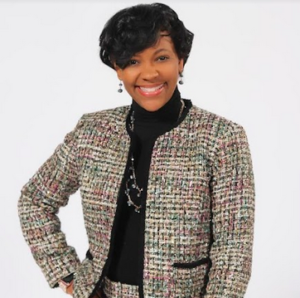 Davitra Y. Smith, MDIV
A native of Philadelphia and alumni to the Philadelphia & Abington School Districts, Smith graduated from Temple University earning a Bachelor of Arts degree in Religion and certification in Business Administration. She worked at Temple in the Division of Student Affairs serving as a Director in Residence Life, receiving numerous awards. Smith completed her graduate studies at Palmer Theological Seminary of Eastern University, earning a Masters in Divinity.
For the past 10 years, Smith has also worked in charter schools and other school districts in the area. She has served as an administrator, finding creative and innovative ways to support student success, with a focus in Special Education.
Smith is the founder of Speak Light, LLC, an intellectual and inspiration speaking company. Her platform is to share a message of our history and hope for what is to come. The aim is to inform, enlighten and influence the next generation to explore their endless possibilities and potential. Serving in ministry for the past 20 years, Smith continues to find ways to serve humanity. With her passionate preaching and charismatic contemporary presentation, Rev. Smith prays that she will be used to change lives across the globe.
Smith has a special place in her heart for those with special needs, whether physical, mental or emotional. She is an advocate of diabetes research, Type One in particular, and petitions legislators to continue research funding in hopes of one day finding a cure. Through her sorority, Alpha Kappa Alpha Sorority, Incorporated, she has also served as co-chair of the Childhood Hunger committee to make strides towards ending hunger in the city of Philadelphia. With a heart for children, Smith also serves as the chaplain for the Jack and Jill of America, Incorporated, Montgomery County chapter.
Smith is blessed with two children and loves sharing life experiences with friends and family. Her mission in life is to inform, instruct and inspire so that we can positively contribute to society and serve one another.
Currently, Davitra supports a caseload of schools, implementing PBIS for classroom and school success throughout the district. The best part is seeing the impact made on the lives of the students and empowering our work family and colleagues to make a difference.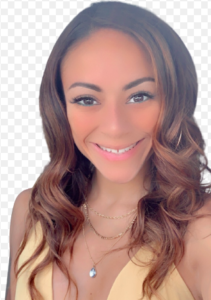 Jomyra Crespo
A proud Philadelphia native, Jomyra earned her high school diploma at Thomas A. Edison High School. She later received a Bachelor's degree in Political Science from Bloomsburg University and a Master's Degree in Multicultural Education from Eastern University. Jomyra has worked in education for the past 12 years, advocating for students while promoting post-secondary success.
She has directly worked with students serving as a Truancy Case Manager, Student Services Coordinator, GEAR UP Site Monitor, GEAR UP Program Manager, and most recently as the Director of Postsecondary Services.
Jomyra's passions include positive relationship building, student advocacy and establishing a collaborative community rooted in student success. As a PBIS coach, she will provide supports to various schools with the implementation and execution of PBIS.
Jomyra enjoys spending time with family and friends, good food, fitness and watching sports. Go Birds!