Professional Development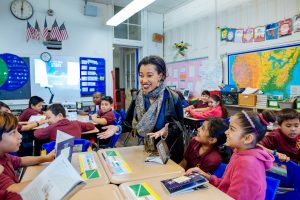 Vision: The Office of Student Support Services intends to deliver content that addresses the social-emotional needs of all stakeholders within the School District of Philadelphia. We also plan to clarify policies and procedures in order to ensure equitable practices in all of our school communities to enhance student success and achievement by developing, delivering high-quality professional development and training to employees, in support of Action Plan 4.0 (2.01;3.04.)
---
When we engage in well-constructed, engaging, and relevant professional learning, we perform better and we amplify our impact in the organization.  Professional learning offers experiences designed to deepen our awareness of self and others; teaches us new skills, strategies, and content; builds capacity, and creates a space for collaboration and problem-solving. This work addresses topics such as equity, anti-racism, SEL, multi-tiered supports (PBIS, RJ), student rights, families, mental health, and enrollment.
The School District of Philadelphia is a learning organization; therefore, ongoing learning is our professional responsibility.  Whenever possible, it should be differentiated by role, experience, and other needs.  Learning is an active process, it is not done to you.  It most effectively functions at the intersection of giving and receiving.
Professional learning can be in-person, synchronous (online learning that happens at the same time but not in the same place, or asynchronous (occurs through online channels without real-time interaction).