Relationships First Team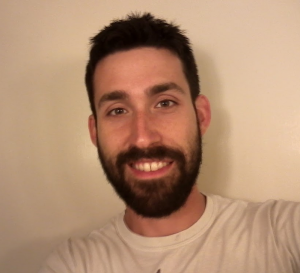 Josh Staub M.Ed,
Director of Restorative Programming
Josh directs SDP's restorative justice-practices program, Relationships First. In this capacity he designs differentiated training and support for school staff members focused on community-building circles; restorative conversations; restorative mediation; restorative re-entry; and restorative student support planning. He also trains Office of School Climate and Culture coaches to integrate restorative approaches in all schools and directly support the implementation of Relationships First. Josh started teaching as a sub in South-Central PA and has since taught in Frederick County, MD, Baltimore County, and Oakland Unified, CA. Most of Josh's teaching background is in SPED, particularly emotional support, but he also taught gen ed language arts and history on both the high school and middle school level. Additionally, Josh was a director of SPED and a Restorative Justice Facilitator at a middle school in Oakland for several years. In SDP, Josh was first an MTSS specialist in the Kensington learning network then transitioned into a restorative justice specialist role. He is punk rock guitarist and fiction writer.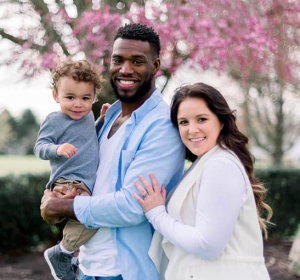 Deauntra Thompson-Smith
Lead Relationships First Coach

Prior to joining this team, Deauntra spent two years teaching in Philadelphia. From there, he was fortunate to teach in Chester for a year. The two following years he had the opportunity to teach in Delaware. During those years, he was able to start programs, implement restorative justice and lead equality programs.
Deauntra is the Lead Relationships First Coach. His goal is to help educators develop positive and authentic human connections. Connecting both academic success and social-emotional learning will help develop students into loving and caring students.
When not working, Deauntra trains mixed martial arts and coaches football.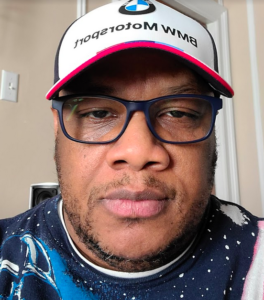 Paul Robinson
Paul is a 17 year employee of The School District of Philadelphia, in the capacity of School Police Officer and now a Lead Relationships First (Restorative Justice) Coach. He is a passionate advocate for equity and racial equality. He is on the path to be a Restorative Justice Coach/Facilitator in law enforcement.
Jasmine Council
Jasmine "Jaz" Council currently serves as a Relationships First Coach in the Office of Climate and Culture. Jaz is a Philadelphia native and proud alum of the School District of Philadelphia. She has more than 10 years of experience developing safe, equitable, and culturally responsive learning environments for youth throughout the city. In her role as a Relationships First coach, she trains and coaches schools in the implementation of restorative justice and practices, working closely with the schools and programs in the Opportunity Network. Prior to joining the School District of Philadelphia, Jaz served as an AmeriCorps member and later a site director for a local non-profit called EducationWorks. She also taught seventh and eighth grade Social Science for 5 years at a Philadelphia charter school. Jaz received her undergraduate degree in Psychological and Social Sciences from Pennsylvania State University-Abington and has a M.Ed in Urban Education from Temple University. When not working, Jaz enjoys spending time with her family and friends, listening and dancing to great music, street art and traveling.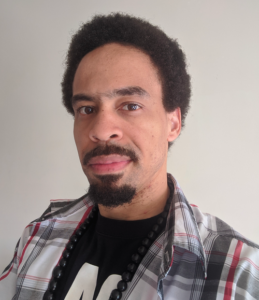 Richard R. Robinson Jr.
Richard has spent the better part of his adult life working in public education. Pennsylvania is the third state where he has worked as a classroom teacher, the first two being North Carolina and Ohio, respectively. He has worked as a 3rd, 4th, and 5th grade teacher, a substitute teacher, a teacher's assistant, a school bus driver, a middle school football coach, and a high school sports announcer. Still an adolescent at heart, Richard has made it a priority to cultivate meaningful, authentic relationships with his students along the way. Richard has worked for 4+ years as an elementary school teacher at Cayuga Elementary school, home of the Cougars. He was a member of the PBIS committee, and assisted with after-school programs as well.
Richard is a self taught linguist, army veteran, stand up comedian, aspiring portrait artist, former jiu jitsu practitioner, co-parent, and southpaw.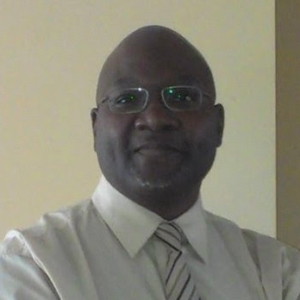 Joshua W Smith Jr, MBA, MA
A longstanding relationship in education, starting with a career in higher education and then transitioning to k-12, his background led him to pursue becoming a business analyst who chooses to surround himself with innovators, both women, and men, who deny the status quo. Since 2013, he has discovered and now believes that any organization can become agile. He accepts that thinking strategically is an adoptive mindset once given the best tool for success. As a successful organizer and change agent, he promises to assist any organization, association, or business by increasing their influence and effectiveness following a relationship's first practice.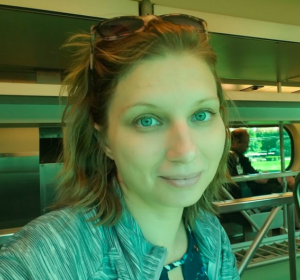 Hillary Gularte, MS NPM
Hillary Gularte empowers organizations to build healthy, more inclusive work cultures using Social Justice and Multicultural Leadership principles. A returned Peace Corps volunteer with a Masters in Nonprofit Management and a specialization in Social Justice Leadership from The New School for Public Engagement, Hillary is fully committed to tearing down systems of oppression and dismantling the school to prison pipeline.
When not working, Hillary can be found conquering mountains, both literal and figurative.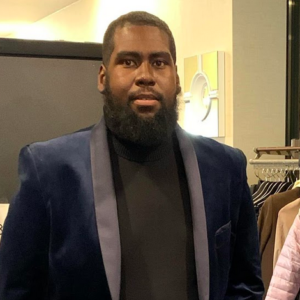 Stephon Walker Ed.D
Originally from Baltimore where he matriculated through public schools, Stephon attended Morgan State University and attained a Bachelors of Arts in Broadcast and Integrated media. After graduation, Stephon saw a need for black male representation in the classroom. During this time of discovery, he volunteered as a photography instructor at the High school he graduated from. From there, he went on to attain my teachers Certification for MD. He then went on to attain his Masters in Secondary Education from La Salle University.
He has spent 10 years as a classroom teacher spanning 5th grade to 12th with 8 of those years spent in Philadelphia nurturing the intellectual development of the youth in the city.
Stephon has taught English and History for the past 8 years here at Imhotep Institute Charter High School, Sankofa Freedom Academy Charter School and Harambee Institute Charter School. He enjoys photography and film making on his time off.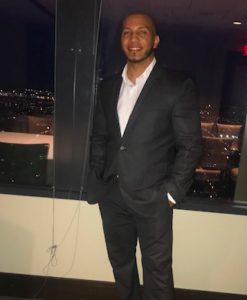 Ramon Castro
Ramon is originally from the Dominican Republic. He was raised in New York City and for the past 10 years has lived in Philadelphia. Ramon obtained his undergraduate in hospitality and management from Universidad Central del Este and has a master degree in Psychology with a specialization in Applied Behavior Analysis from Capella University.
He has been involved in missionary groups to help and support families reconstructing their homes, providing medical supplies and promoting  a healthy body and mind set through sport clinics.
Prior to joining this team, Ramon has developed a vast of experience working shoulder to shoulder with teachers and students creating positive strategies and teaching coping skills as a behavioral specialist. Furthermore, Ramon has a strong background in sports such as track and field, football and baseball. In addition, Ramon`s goal is to guide students and teachers to establish a strong bond in order for student to succeed academically and strength their social-emotional regulation.
When not working Ramon enjoys coaching baseball and spend time with family and friends.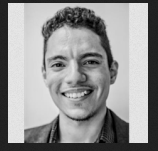 Luis Rosario
Luis Rosario is an educator with a decade of professional experience in consulting, coaching, program management, teaching and leadership development. As a Philadelphia native and proud alum of Cramp Elementary, Julio De Burgos Middle Magnet and Edison High Schools, he is dedicated to the success of diverse students, teachers and school communities.
Luis currently serves as a Relationships First Coach.  Luis began his career as a founding member of the Sankofa Rites of Passages Program in the School District of Philadelphia. This program supported the holistic academic, socio-emotional and cultural development of young men of color in the several middle and high schools over the course of four years. He also served as a Project U-Turn Fellow in the Opportunity Network's Reengagement Center, a Financial Coach at District 1199c Training and Upgrading Fund, a Faculty Member at Phillips Academy Institute for the Recruitment of Teachers and an Educational Consultant at Boston Public Schools.
Luis earned his Master's Degree in Secondary Education and Teaching at Boston College and his Bachelor's Degree in Philosophy and Spanish with a minor in Latino Studies at The Pennsylvania State University. Linette Lewis

Linette is an educational leader with a 20 year background inside the classroom as well as in administrative roles. Before joining the Relationship First Team, she was a Climate Liaison for Edward T. Steel Elementary school, where she fostered numerous relationships with families, and staff. She spent the majority of her career as the Lower school Dean at the charter school level.
Linette is a strong believer in educating the whole child and taking the time to understand the individual student needs and development, along with encouraging teachers and staff growth by supporting continuous professional development. She is a reflective life-long learner and is excited to continue her passion for education and the success of Philadelphia public schools. As a Relationship First coach, Linette looks forward to helping administrators and teachers continue to work towards achieving student goals and building meaningful relationships.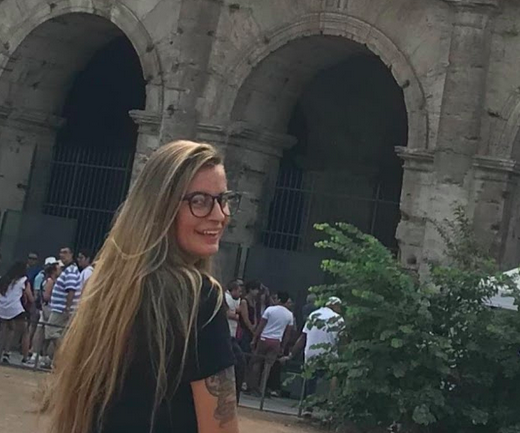 Katie Marinis
Katie graduated from the University of Delaware with a bachelors in Interpersonal Communications and a bachelors in Sociology. She is currently finishing up a certification for Trauma-Informed Care. Katie's professional interests include mental health and social justice. Katie is an RF Coach, here to build connections and help students and staff learn restorative justice.
In her spare time, she practices the aerial hoop. She also likes to sing and write. Katie has a two year old parrot named Beep!