CSPR Cycles
When is it my School's Turn?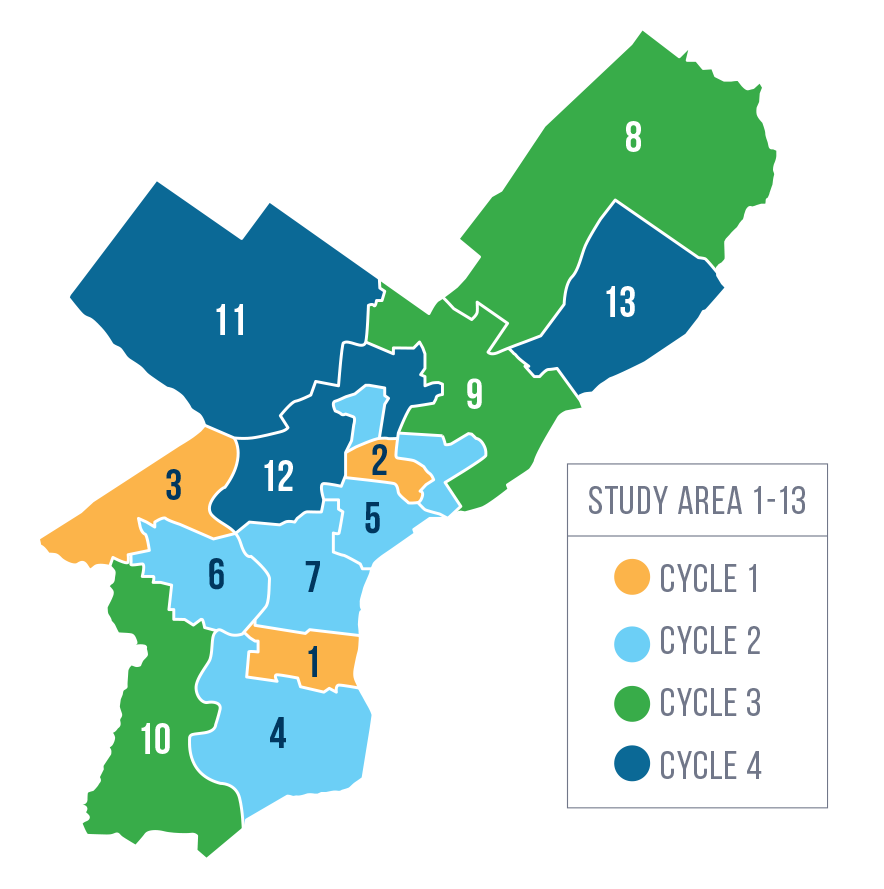 Magnet School Information
Magnet and citywide schools are not included in the CSPR process as these schools establish their enrollments based on their programming – space in building, and other factors – not by count of students living in catchment thus our demographic projections will not be able to project their future enrollments. We will, however, identify the programs students who reside in each study area are choosing and seek opportunities to replicate them closer to home as demand warrants.
AMY Northwest
Academy at Palumbo
Arts Academy at Rush
Bodine
Carver Engineering and Science
Central
Conwell
Creative and Performing Arts (CAPA)
Franklin Learning Center
Girard Academic Music Program (GAMP)
Hill-Freedman World Academy
Lankenau
Masterman
Motivation
Northeast Med
Northeast Int'l
Parkway Center City Middle College
Parkway NW for Peace & Social Justice
Parkway West
Philadelphia HS for Girls
Saul
Science Leadership Academy (SLA)
SLA at Beeber
Washington IB