Chief of Staff
Naomi Wyatt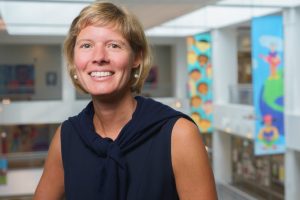 Naomi Wyatt is the Chief of Staff to the Superintendent for The School District of Philadelphia. In this role, Naomi serves as the chief aide to the Superintendent and partners with the Superintendent to create a culture of change and an active learning work environment across the central offices.
The Chief of Staff provides strategic support and program management to the Superintendent and senior leadership team; liaises between the Office of the Superintendent and all other central offices, including the Charter School Office; and is responsible for coordinating and facilitating the internal operations of the Office of the Superintendent. In addition, Naomi is responsible for the coordination and implementation of the District's Action Plan, having an emphasis on communicating the plans and priorities to internal audiences, and, she oversees strategic labor relations decisions and supports executive ­level hiring.
Prior to being named Chief of Staff, Naomi served as the District's Chief Talent Officer from July 2013 through July 2015. As the Chief Talent Officer, Naomi oversaw the District's human resource functions as well as the recruiting, hiring, development and retention of all district staff, including teachers, principals and executives. She was also the member of the Superintendent's Cabinet responsible for all talent related strategies and actions.
Naomi has a background in state government, having served in Governor Edward G. Rendell's cabinet as Secretary of Administration and as the Governor's Deputy Chief of Staff. As the Secretary of Administration Naomi was responsible for the Commonwealth's policies and operations in the areas of Human Resources, Information Technology and Continuity of Government. Before working for the Commonwealth of Pennsylvania, Naomi was a litigation attorney at Ballard Spahr in Philadelphia. Naomi has also worked in the non­for­profit arena serving as the Camden Coalition of Healthcare Provider's Deputy Executive Director and the Director of Legal and Governmental Affairs. At the Coalition, Naomi directed the Coalition's legal affairs, managed its contractual relationships, oversaw all administrative functions of the organization and developed new grant funding sources and programs.
Naomi is a graduate of Yale College, where she earned a B.A. in English; and the University of Colorado at Boulder, where she earned her J.D. Between college and law school, Naomi spent two years in Mississippi teaching high school English as a member of Teach for America.
Naomi serves on the Board of Need in Deed and is a past board member of Independence Charter School and of the Pennsylvania Employee Benefits Trust Fund (PEBTF).