Meet Our Team
Dr. Kendra McDow MD, MPH, FAAP
School System Medical Officer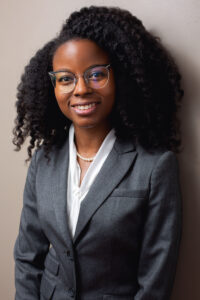 Kendra B. McDow MD, MPH, FAAP joined the School District of Philadelphia as the School System Medical Officer in May 2022. She is a board-certified pediatrician and CDC-trained medical epidemiologist.
Dr. McDow's clinical interests are early child development, adolescent health, supporting caregivers and parents and promotion of school readiness. She is passionate about child and adolescent health and ensuring that children have access to equitable, high-quality health care.
Dr. McDow previously served as Chief Medical Officer for the Baltimore City Health Department, where she led the Baltimore City's COVID-19 vaccination campaign and was operations lead for the Health Department's COVID-19 Response. Prior to joining the Health Department, she completed the CDC's Epidemic Intelligence Service Fellowship, where she deployed and provided technical assistance for multiple domestic and international field investigations, including a measles outbreak in New York and a circulating vaccine-derived poliovirus outbreak in Ethiopia.
Dr. McDow has extensive experience caring for children and families as a general pediatrician and medical director at a federally qualified health center in Maryland. She was recently named one of the National Minority Quality Forum's 40 under 40 2022 Leaders in Minority Health.
She is a proud product of Washington, DC Public Schools and received her B.A. in Biology and Religion from Swarthmore College. She earned her medical degree from The Mount Sinai School of Medicine and Master of Public Health from The Mailman School of Public Health, Columbia University. Dr. McDow completed a pediatric residency at the University of Maryland Children's Hospital and is a Fellow of the American Academy of Pediatrics.
As the Medical Officer for the District, Dr. McDow advises and collaborates with school nurses, school administrators, and regional health care professionals on policies, procedures, and protocols pertaining to the health and safety of students. She serves as a subject matter expert on child health for the District and provides strategic leadership for the Office of Student Health Services.
Leslie Maddrey, M.Ed.
Executive Director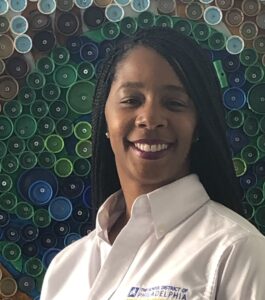 Leslie Maddrey currently serves as the Executive Director, Student Health Services. Leslie has been with the School District of Philadelphia since 2003. Leslie is an accomplished educational leader with 20 years of experience in designing and facilitating targeted professional development for school improvement, program development, and fiscal management.  In her previous roles with the school district, she successfully demonstrated the ability to coordinate, implement, and monitor comprehensive multifaceted programs across schools. As the executive director of operations, Leslie Maddrey will manage all administrative business logistics for the student health services team that include contract management, budgeting, policy revisions, developing plans and programming in conjunction with the school system medical officer. Leslie has a proven history of successful improvements and leading change by example.
Shannon Smith, RN, BSN, CSN
Director, Nursing Services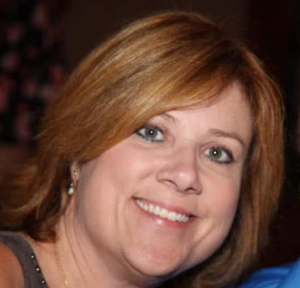 Shannon Smith currently serves as the Director, Nursing Services in the Office of Student Health Services. Shannon has been with the School District of Philadelphia since 1996. She started as a school nurse and has served students across a number of schools including Benjamin Franklin High School, Philadelphia High School for Girls, and J.R. Masterman.
Shannon has years of clinical nursing experience and education that allows her to lead and support the work of both district and non-public school nurses. Shannon guides communication between offices, addresses problems and concerns, and facilitates improvements, adhered to regulatory demands and guidelines. Shannon works with teachers, principals, parents, and outside organizations in matters related to nursing services within the complexities of the school district system. Shannon is committed to removing barriers to learning and ensuring that students are learning and growing in healthy environments.
Peggy Wilkers, RN, BSN, CSN
Nurse Coordinator
Sarah Rabin-Lobron, MSN, CRNP, FNP-BC
Director, School-Based Health Centers
Dawn Baxter
Program Manager, Eagles Eye Mobile Powered by Vision to Learn
Lunda Onesias, MPH
Program Manager, COVID Response Team
Jessica Soto, M.Ed.
Program Manager, PASH Program
Tyshaana Sledge
Project Manager
Alessandra Barrica, M.S.
Data Analyst
Cheyenne Harris
Customer Service Liaison