Gather your documents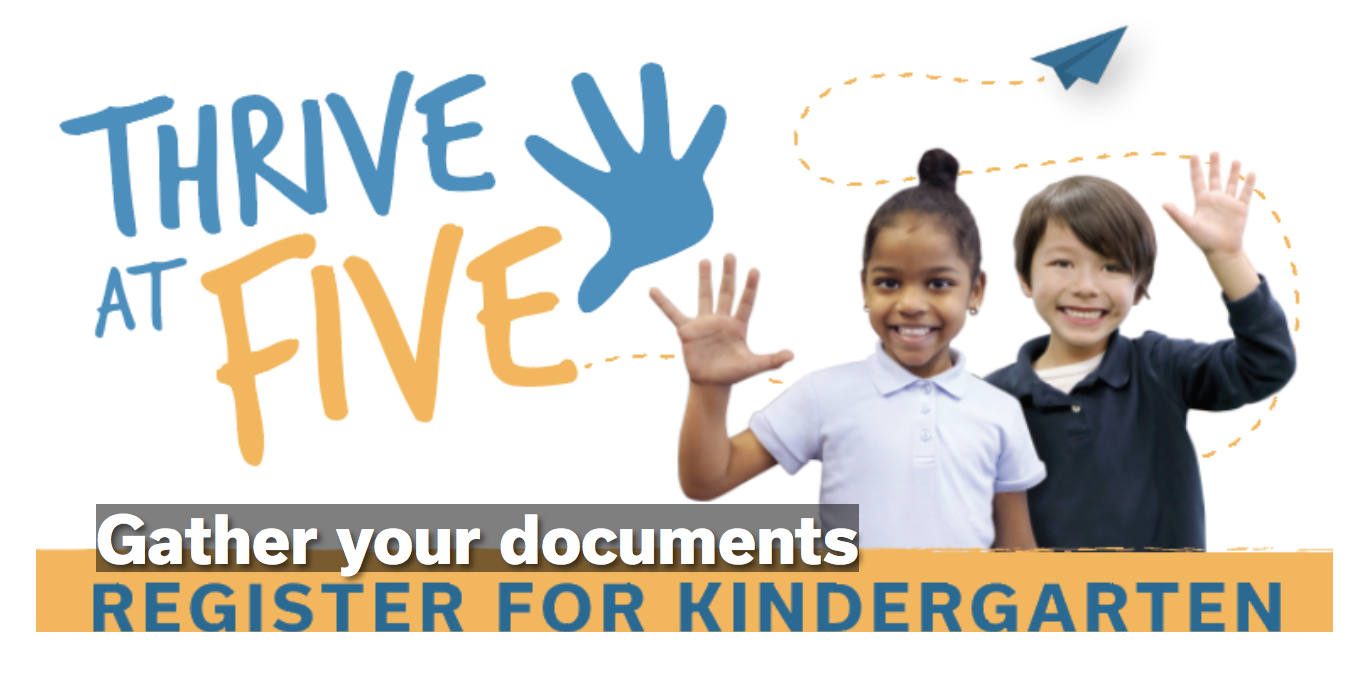 The following items below are documents REQUIRED for registration
Proof of your student's age:
Acceptable documentation includes (the following are examples and not a conclusive list):
Child's original birth certificate
Notarized copy of the child's birth certificate
Child's valid passport
Original baptismal certificate indicating the child's date of birth
Copy of the record of baptism – notarized or duly certified and showing the date of birth
Notarized statement from the parents or another relative indicating the date of birth
Prior school records indicating the date of birth
Two (2) documents showing your address.
Examples of this could be a lease, deed or utility bills with your name and the address where you live
Schools should be flexible in verifying residency, and consider what information is reasonable in light of the family's situation. Acceptable documentation includes:
Immunization records
Obtain this from your child's doctor if you don't have a copy already
Find out all you need to know about Immunizations from Student Health Services.Exemption From Immunization
(a) Medical exemption. Children need not be immunized if a physician or the physician's designee provides a written statement that immunization may be detrimental to the health of the child. When the physician determines that immunization is no longer detrimental to the health of the child, the child shall be immunized according to this sub-chapter.(b) Religious exemption. Children need not be immunized if the parent, guardian or emancipated child objects in writing to the immunization on religious grounds or on the basis of a strong moral or ethical conviction similar to a religious belief.Please note: If a student has just started a series for each type of shot, they may be enrolled. The student must be in the process and keeping up with the timeline of the series (e.g. student just got shot one and they will get shot two, in thirty days).
Parent or Guardian photo identification will also be requested (but is not required for registration): examples of this could be their driver's license, passport, or a state photo identification card
Registration Guidelines will provide specific examples of the documents needed to register.
Once you have all of your documents, click HERE for the Online Portal!