Families Asking Questions (FAQs): What is School Selection?
The 2023-2024 School Selection Process is open now and will close on October 27, 2023, at 11:59pm. Visit the School Selection page to read more details about the process and how your family can participate!
Have you considered sending your child to a school outside of your neighborhood but don't know where to start? Well, you're in luck because the school selection process is officially in progress! The school selection process allows students currently in pre-kindergarten through 11th grade to apply to attend any school for the 2024-2025 school year with available space other than their catchment school. A catchment school is a school that connects to your family's home address, so you don't have to apply. You can learn about the different types of school options HERE.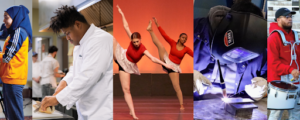 Priority in filling seats is given to the students who live in a catchment.  Many schools have available space and can accommodate students who are not assigned to their catchment. If space is available, seats can be offered to applicants in the order of the lottery result for the school. The District's school selection process:
uses a centralized lottery and waitlist system,
applies school-specific grades and attendance criteria,
makes the online application available in 10 different languages
opens each fall, and closes each spring – this is the only application window for school selection
prioritizes the applications of qualified applicants who live in specific zip codes  (19140, 19132, 19133, 19134, 19136, 19124, and 19121) that have the lowest representation of students accepting offers over the last four years, at the following criteria-based schools:

Academy at Palumbo (for admission to 9th grade)
Carver Engineering & Science at (for admission to 7th and 9th grades)
Central High School (for admission to 9th grade)
Masterman (for admission to 5th and 9th grades)
This application process does not include other charter or tuition-based schools like Catholic or Friends Schools.
---
FACE Staff are here to support families through this process:
Parent & Family Portal  |  District Hotlines  (10 Languages) |  Email ask@philasd.org  |  Welcome Center at 440 N Broad Street
Family Engagement Liaison Directory  |  Bilingual Counseling Assistant (BCA) Directory