Partners
Fox Chase Farm is involved with various groups! Below is a list of partners that help out on the farm!
Friends of Fox Chase Farm
Visit their website for more information! foxchasefarm.org
The Friends of Fox Chase Farm (FFCF), an all-volunteer 501©3  organization, was officially  founded in 1990 to address community concerns about the future of Fox Chase Farm. Previously, the Friends were an unofficial group concerned with the management and future of the farm.
In 1997 when the main barn burned, FFCF hired an engineer to ensure structural integrity of the barn, raised public awareness ,and  began fund-raising activities. The Friends encouraged  the School District of Philadelphia to build the Educational Building in addition to restoring the barn, and to sign a long-term lease to ensure continuation and expansion of the educational program.
Over the years, the FFCF has supported the farm in countless ways. When commercial growers threatened the farm,  FFCF worked with City Council to create an environmental overlay for the farm.  A few additional examples: renovation of the farmer's house, purchasing new fencing, an industrial refrigerator, supplying volunteers for public events, and in general contributing funds and assistance to meet the needs of land and buildings as they arise.
The FFCF  has maintained a community garden since 2001. All produce, currently averaging about a ton each year, is donated to local food banks.  This activity provides educational opportunities and promotes  public awareness.  FFCF  activities such as maintaining a website, Facebook account, and informational phone also support farm programs.
In 2004, FFCF engaged an historian to research the farm history. Through this effort the farm was placed on the National Register of Historic Places in 2005. FFCF's  application for a PA Historic Marker honoring Thomas Wistar II was approved in March 2019. Installation and dedication ceremony are being planned.
In the future, FFCF plans to continue to support Fox Chase Farm through fund-raising such as the Plant Sale and the Holiday Green Sale, and activities that promote public awareness and support for the educational opportunities for children and adults available at Fox Chase Farm. We further plan to increase public awareness of the historical importance of Fox Chase Farm.
Urban Worm Company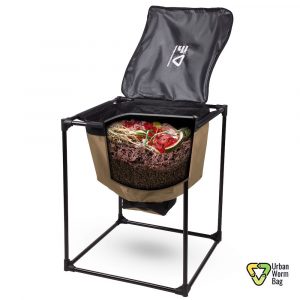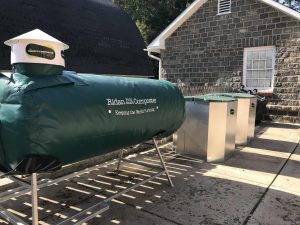 Steve Churchill's business, the Urban Worm Company, is partnering with Fox Chase Farm and the Reading Terminal Merchant's Association on a future food waste diversion project at the Reading Terminal Market. As part of this Project, Steve has delivered worms, supplies, 14 Urban Worm Bag worm composting bins and a Ridan Food Waste composter to Fox Chase Farm, with the intention of installing the, at the Reading Terminal Market to be operated by Urban Ag students from Philadelphia Public Schools.
Steve has provided Urban Worm Bags, worm, and supplies, to 7 Head Start classrooms in Philadelphia through his partnership with Fox Chase Farm.
If you are a teacher or administrator and would like to incorporate Urban Worm Bags into your classroom, please contact Steve Churchill at steve@urbanwormcompany.com or call 833-URBN-WRM.
Fairmount Park
4-H
Primex