McCall​ ​School​ ​Named​ ​National​ ​Blue​ ​Ribbon​ ​School
Superintendent, Mayor, City Officials and School Community celebrate being one of 342 schools nationwide to be honored by the U.S. Dept. of Education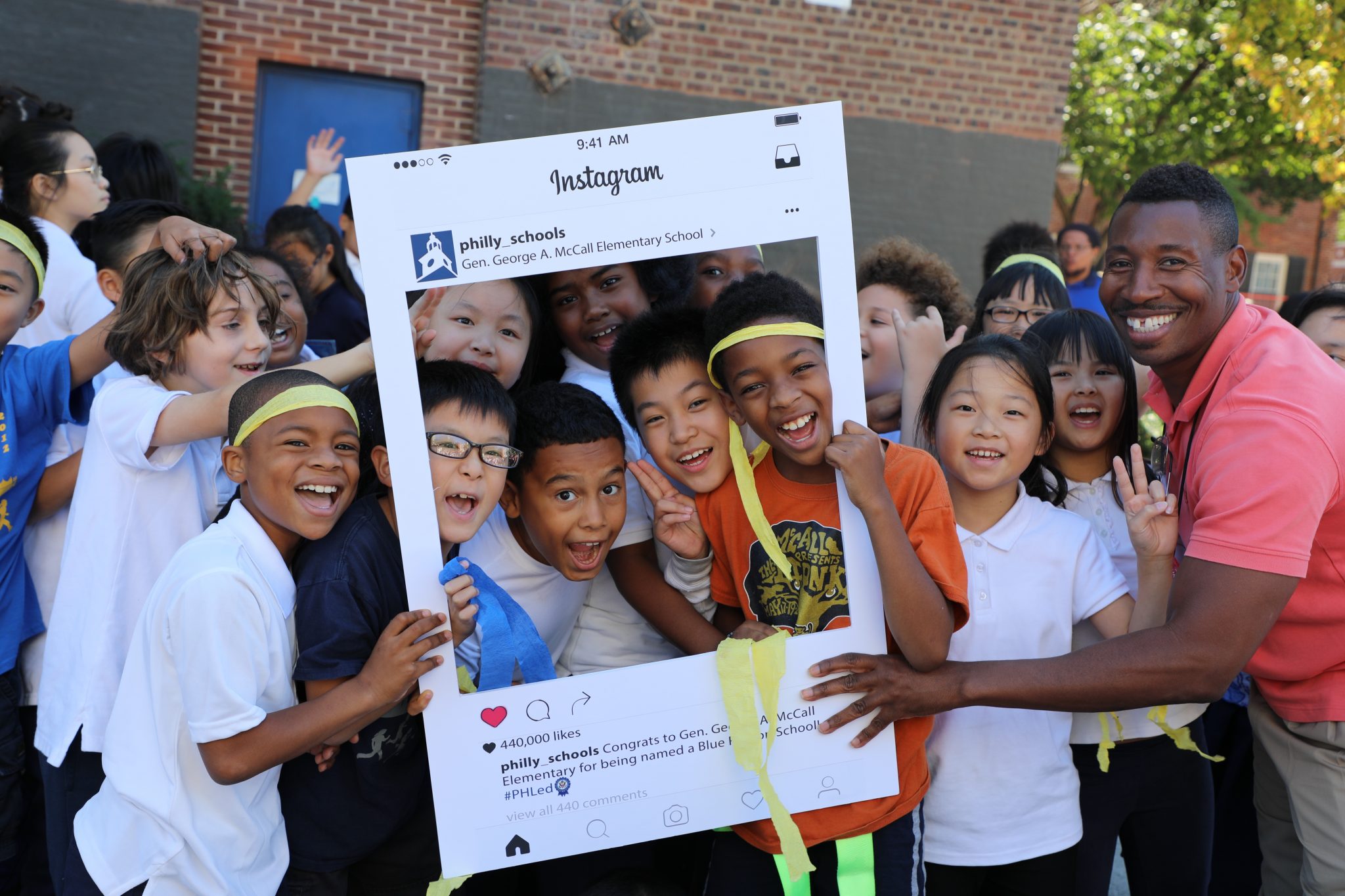 PHILADELPHIA​ ​— General George A. McCall Elementary School has been recognized for the first time as a National Blue Ribbon School by the U.S. Department of Education.
Established in 1982, the award honors public and private elementary, middle and high schools throughout the country where students achieve at high levels or where the achievement gap is narrowing. McCall School is the only District school to be named a Blue Ribbon School this year. The Department of Education announced the newest cohort of Blue Ribbon Schools on September 28, 2017.
"The School District of Philadelphia congratulates McCall School on this outstanding accomplishment," said Dr. William R. Hite, Superintendent. "McCall has made great strides in recent years, especially around school progress and climate. On behalf of the entire District, I applaud Principal Stephanie McKenna and the students, teachers and families who have made this exciting award possible."
Serving approximately 735 K-8 students, McCall was named a City Leader among K-8 schools on the District's 2015-2016 School Progress Report (SPR), which measures schools on school achievement, growth and climate. The school also received a "Model" distinction for its overall SPR score. This Blue Ribbon award is also part of overall progress in the School District of Philadelphia. On Wednesday, the District celebrated the important gains in students' academic performance on the PSSA's and Keystone exams.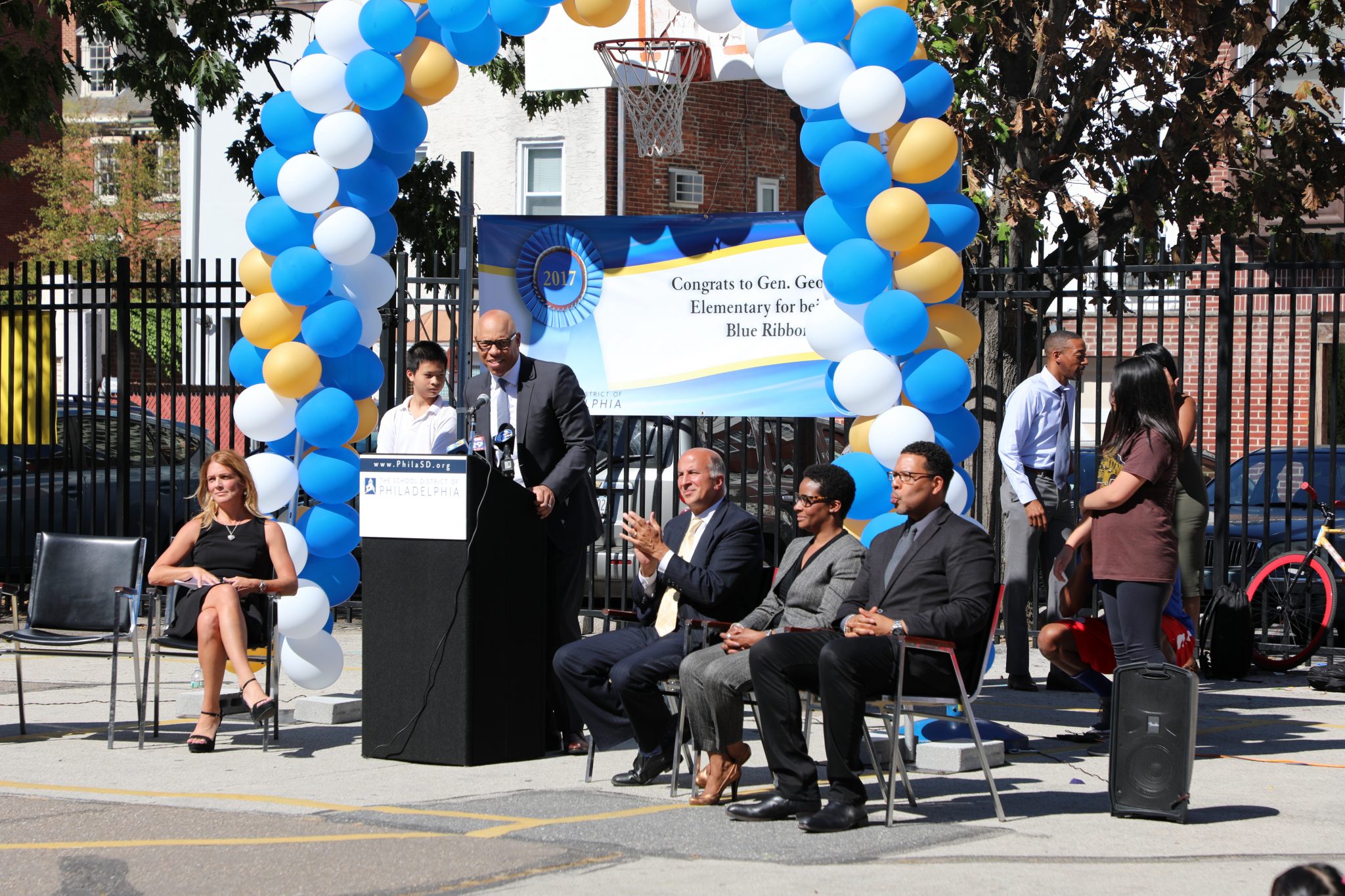 "It is a tremendous honor for McCall School to have achieved this recognition," said McCall School Principal Stephanie McKenna. "This award is a validation of the commitment that our staff makes on a daily basis to provide each student with the best education possible. The success of McCall is a reflection of a dedicated staff, students who come eager to learn each day, high levels of parent engagement and strong community partnerships."
McCall School opened its doors in 1911 and currently serves a vibrant, diverse school community where a majority of students are from multicultural backgrounds. The school is dedicated to creating a community of future-ready, lifelong learners who will lead, serve and achieve in their communities. McCall strives to achieve this goal through its commitment to academic diligence, ethical socialization and professional integrity.
The coveted award affirms the hard work of educators, families and community members at schools to create safe and welcoming school environments where students master challenging and engaging content. This year's award marks the third Philadelphia public school to be named a National Blue Ribbon School under Dr. Hite's tenure (including Hill Freedman World Academy in 2014 and Penn Alexander School in 2016.)
"National Blue Ribbon Schools are active demonstrations of preparing every child for a bright future," said U.S. Secretary of Education Betsy DeVos. "These schools are visionaries, innovators and leaders. They have much to teach us: some personalize student learning, others engage parents and communities in the work and life of local schools and still others develop strong and forward-thinking leaders from among teaching staff."
McCall School will be celebrated along with other National Blue Ribbon School honorees at a ceremony in Washington, DC later this year.
View more photos on our Facebook page: