Meet Our Leadership

Meet Our Superintendent
Tony B. Watlington, Sr. Ed.D.
Dr. Tony B. Watlington Sr. was appointed superintendent of the School District of Philadelphia, the nation's 8th largest school district with nearly 200,000 students, on April 1, 2022 and was sworn in on June 16, 2022. A collaborative and results-oriented leader, Dr. Watlington began his tenure by launching an aggressive Entry Plan composed of 3 phases. Phase one included a listening and learning tour with 90 sessions in his first 100 days, phase 2 included a Transition Team composed of 100 diverse Philadelphians and K-12 national experts who issued a formal report with short and long-term recommendations, and phase 3 includes the development of an aggressive 5-year strategic planning process to position the school district to become the fastest improving large, urban school district in the country.
Prior to joining The School District of Philadelphia, Dr. Watlington served as superintendent of the Rowan-Salisbury Schools, North Carolina's first and only Renewal School District where he launched a new equity-focused strategic plan and accountability model with multiple measures.  He expanded competency-based education, problem-based learning, and strategies that develop the whole child, ensuring that every student graduates and becomes enrolled in college, enlisted in the military, or employed in a good paying job. Under his leadership, the district's 3rd grade district literacy ranking among the state's 115 school districts rose from 96 in 2019 to 74 in 2021, the percent of schools that met or exceed state growth targets increased from 55% to 71%, and the percent of schools that exceeded state growth targets increased from 6% to 29%. Additionally, the district ranked #4 among 115 school districts in the state for career and technical (CTE) concentrator students and Dr. Watlington and his team were featured on the NBC Nightly News for innovative leadership during the COVID 19 Pandemic as a result of efforts to keep schools safety open and to mitigate disruption.
Dr. Watlington previously served as Chief of Schools in Guilford County Schools, the third largest school district in North Carolina and the 47th largest among 14,000 school districts in the United States.  He was responsible for improving systems that lead to excellence and equity for all students, which resulted in improved academic outcomes in all subjects, at all grade levels, and for all student groups. In addition to achieving 4 of the 5 top ranked high schools in the state of North Carolina (according to US News and World Report), the district increased graduation rates and teacher satisfaction while reducing teacher turnover, student absenteeism, and student discipline incidents.
A first-generation college graduate and a champion for equity, Dr. Watlington is committed to building collaborative school and community teams that are accountable for creating life changing opportunities for all children, while significantly reducing achievement and opportunity gaps.  A native of Fort Dix, New Jersey and the youngest of seven children, Dr. Watlington grew up in rural Harnett County, North Carolina and was the first member of his family to attend college.  He received his undergraduate degree in History Education from N.C. A&T State University, a master's degree in American political history from The Ohio State University, a Master's of School Administration and a Doctoral degree in Educational Leadership degree from UNC-Chapel Hill (where he was a NC Principal Fellow). He also holds training certificates from Harvard and Yale Universities and is a member of the National Urban Superintendent's Academy sponsored by Howard University and the American Association of School Administrators (AASA).
Dr. Watlington began his career as a history teacher in Guilford County, NC in 1994 and was named district Teacher-of-the-Year in 1998.  A life member of Alpha Phi Alpha Fraternity, Dr. Watlington was honored as the North Carolina PTA Administrator of the Year in 2014 and he received the Communities-in-Schools (CIS) Champion's Cup and Business Leaders Movers and Shakers Award. He serves on numerous boards, including the Board of Community Behavioral Health (CBH) and he previously served on the Board of Directors for the North Carolina Public School Forum. Outside of work, his interests include spending time with his family, volunteering in his community, CrossFit training and running 5K races, traveling to historic sites, learning to play his guitar, good food and conversation, and he enjoys an occasional basketball game with his 3 sons, Tony Jr., Aaron, and Caleb.
Meet the Network Leadership Team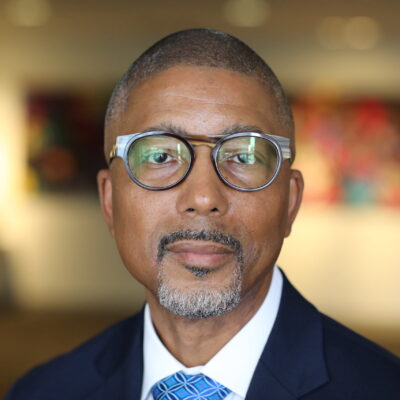 Schools in Learning Network 13
John Bartram High School
Murrell Dobbins
Thomas Edison High School
Samuel S. Fels High School
Furness, Horace High School
Overbrook High School
Parkway West High School
Phillip A. Randolph
Sayre High School
South Philadelphia H.S.
Swenson Arts And Tech High School
West Philadelphia High School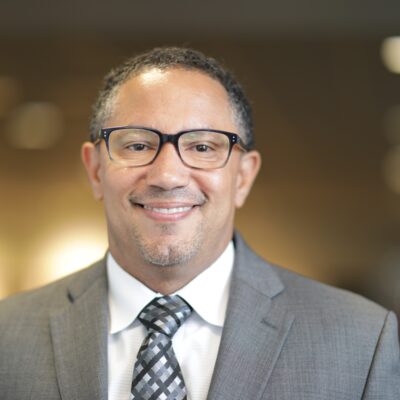 Schools in the Acceleration Network
Dr. Ethel Allen School
Add B. Anderson
Blankenburg, Rudolph School
Bryant, William C. School
Cooke Elementary School
Heston, Edward School
John Marshall School
Delaplaine Mcdaniel
Potter-thomas School
James Rhoads
Rhodes Elementary School
Roosevelt Elementary School
Edward T Steel School
James J. Sullivan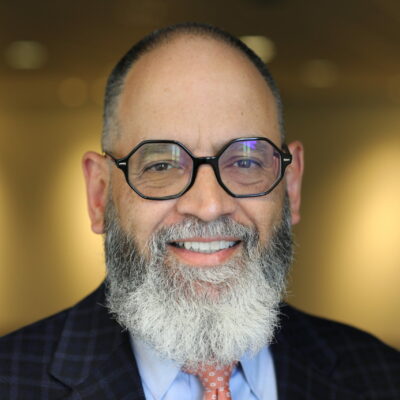 Schools in the Innovation Network
Building 21
Crossroads @ Hunting Park
Crossroads Accelerated Academy
High School Of The Future
Penn Treaty High School
Pennypack House School
Phila Juv Justice Svcs Ctr
Phila Learning Academy-north
Phila Learning Academy-south
Philadelphia Military Academy
Philadelphia Virtual Academy
Science Leadership Academy
Science Ldshp Academy @ Beeber
Science Leadership Academy Ms
The Linc
The U School
The Workshop School
Vaux Big Picture High School
Contract-Operated Schools in the Opportunity Network
Ben Franklin EOP
Camelot Academy East
Camelot Academy North
El Centro de Estudiantes
Excel Academy North
Excel Academy South
Excel Middle Years Academy
Gateway to College
Ligouri Academy-Fortis
Northeast EOP
OIC CADI
Ombudsman Northwest Accel
One Bright Ray – Elmwood
One Bright Ray – Fairhill
One Bright Ray – Simpson
One Bright Ray – Mansion Day
One Bright Ray – Mansion Evening
PhillyOIC Workforce Academy
South Phila EOP
YES Philly
Entry Plan
Phase I: Listening & Learning Tour (Findings)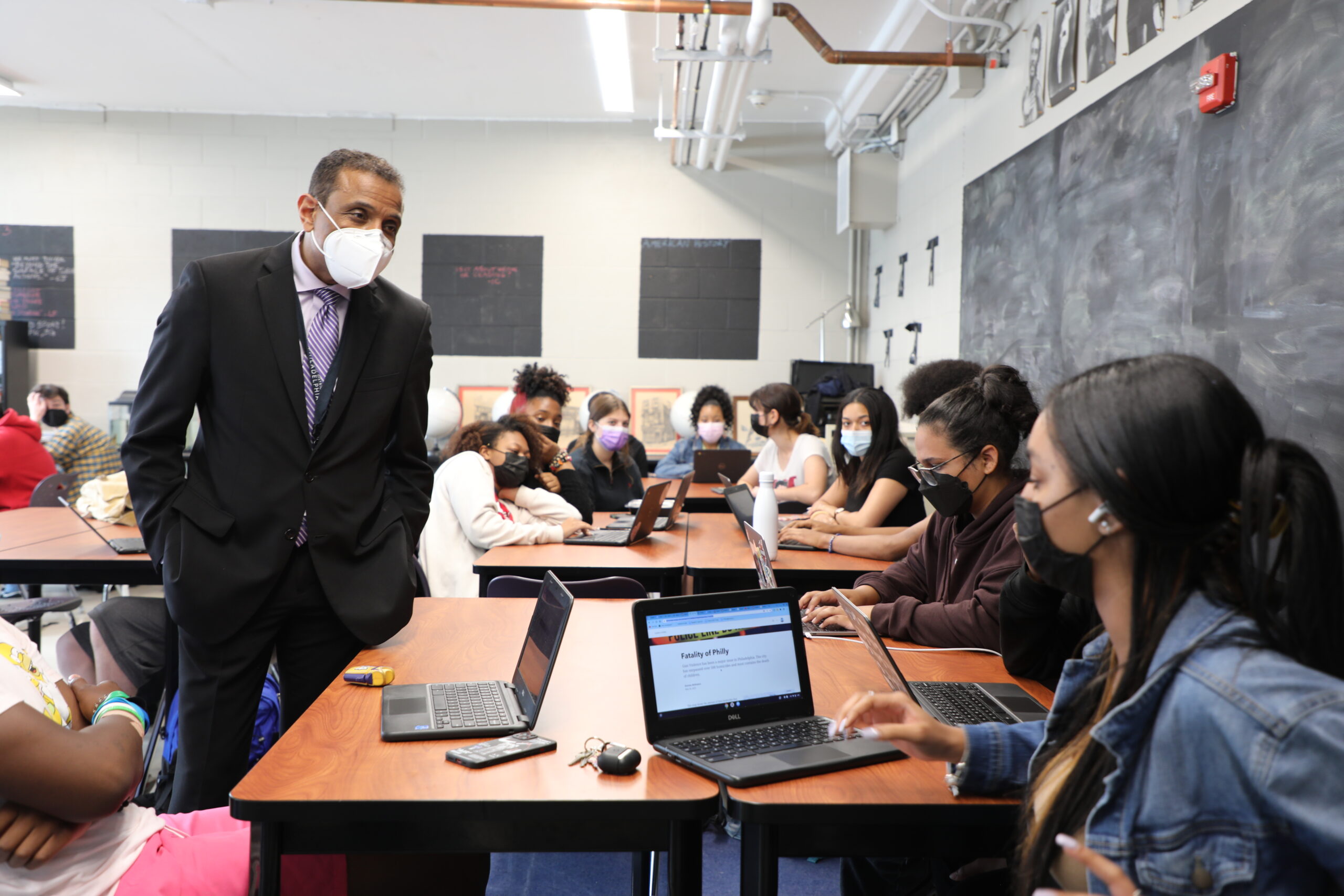 During Phase 1, Dr. Watlington's top priority was to listen and learn. He focused this work around five key priority areas. He successfully completed all of the first 100-day priorities as outlined.
A majority activity within Phase 1 was the Listening and Learning tour. Dr. Watlington hosted 90 Listening and Learning sessions that included educators, school leaders, students, family members, central office and school-based staff, citywide groups, and community-based organizations.
Download the First 100 Days document in your language.
Albanian | Arabic | Bengali | Cantonese | Chinese | English | French | Haitian Creole | Indonesian | Khmer | Malayalam | Mandingo | Pashto | Portuguese | Russian | Spanish | Tajik | Ukrainian | Urdu | Uzbek | Vietnamese
---
Phase 2: Transition Team (Report)
The Transition Team Report was presented to the Board of Education and the public on October 20, 2022. Transition Team Co-chairs Andrea Custis and Dr. Guy Generals shared the findings of the sub-committees and their 91 recommendations.
Download the Transition Team Report English | Spanish
Download the Transition Team Report Executive Summary
English | SHQIP | عربي | 汉语 | Français | ខ្មែរ  | Português | Pусский | Español | Việt
Accelerate Philly: The School District of Philadelphia's Strategic Plan
Phase 3 of Dr. Watlington's Transition Process is the creation of a 5-year Strategic Plan. This process began in December and will conclude in May with the launch of the new Strategic Plan. As part of the Strategic Planning process, we will use the learnings and recommendations from Phases 1 and 2 of the transition process–as well as the experiences of our talented school leaders, staff, students, and families–to develop a comprehensive, actionable plan that will serve as a roadmap for our next 5 years. It is through the implementation of this plan that we will position ourselves to become the fastest improving large, urban school district in the country.
---