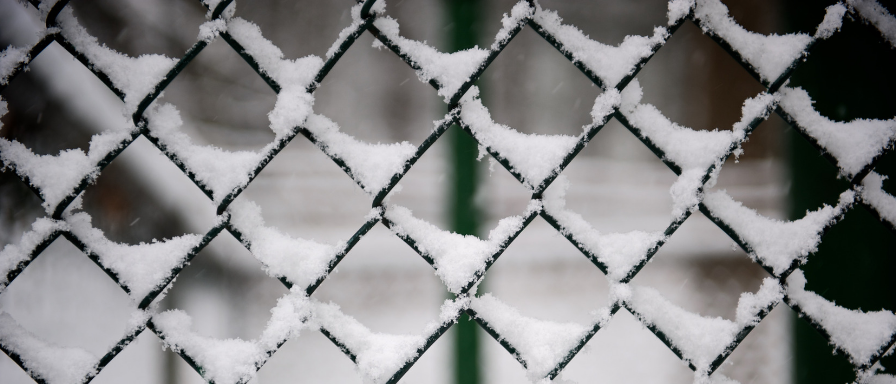 Inclement Weather Policy
Welcome to the Inclement Weather Information Center of the Philadelphia School District.
The cold weather season is upon us, and when the forecast turns snowy, we understand that you want to know as soon as possible whether or not your child has school. Our goal is to lay out our process and answer some of your most frequently asked questions here, so you can be more informed on the how, what, when and why of our inclement weather decisions.
How do we decide whether to close (or delay opening, or dismiss early), due to snow?
When it comes to closing schools due to snow, we base our decision on a number of factors: we include advice from weather and transportation experts, and we consult with other officials and organizations in the city who interact with us.
We always try to make decisions as early as possible for everyone's convenience, but ultimately safety comes first. Students' safety, our teachers and staff, our emergency weather & facilities staff, the buses and drivers and other city dwellers' safety.
And weather is unpredictable – sometimes it's a guessing game as to what's really going to happen.
So what's the process?
When we hear a forecast for inclement weather, we meet with the local office of the National Weather Service, as well as different city agencies including the Office of Emergency Management, the Police and Fire Departments, and SEPTA. We also talk with the Archdiocese to try to coordinate and align with the Catholic schools in the area (Charter Schools make their own decisions so if your student attend a Charter, be sure to check with their office on inclement weather closings!)
And we review the impact of the forecast on the ability of our students and staff to safely get to or from school based on issues like:
the timing and severity of the predicted weather: Is it happening before, or during school?
how will it relate to bad driving conditions and rush hour
the Office of Emergency Management's ability to get streets cleared
SEPTA's ability to get buses and railroads moving and what they're closing
and, what it will require from our own facilities personnel and school custodians, who get up early or work late, leaving their own families to clear a safe path to and from your school.
So based on all that, you might think the easiest thing to do is to just call a day off, the minute the news says snow. But, we also want to be careful with how many days we take off – we've built a few snow days into the calendar, but if we aren't careful with them, we then have to take those days back by losing some spring break or extending the school year. And no one wants that.
Be assured, we try to base it on the best information possible. But as you all know, predicting the weather is not a perfect science. And at the end of the day, you have to decide what you feel is safest so if you choose not to send your child to school based on weather, you must just remember to send in a note the day he or she returns, explaining your student's absence(s).
When do you make the final call?
We try to make it as early as possible; ideally the evening before the predicted snow. If it's a tough call, we do everything we can to make the decision by 5am the morning of the event.
Where can I get the most accurate information on school closings or changes?*
In the case of emergency for a weather-related closing, delay, or early dismissal, the SDP website will automatically include an alert at the top of each page with the appropriate information (see sample alert below).
We will also broadcast it on our social media so be sure you access our Facebook or Twitter feed.
These are the only places we can assure you're getting the correct information. Even the news channels have been known to get it wrong, so if you want to be sure, visit www.philasd.org, or check our Facebook page (link) or sign up for our Twitter account.
*If your student attends a Charter School, CHECK WITH YOUR SCHOOL for accurate information on any school opening or closing changes.
We also offer a free, emergency alert text service through the District.
All you have to do is sign up!
By signing up for a (or, customizing an existing) Parent & Family Portal account, you'll be able to tell us how you'd like to be contacted about school closures and emergencies as well general information, school announcements, absence and lateness notifications for your child, and much more. Depending on your preferences, we can notify you of emergencies and school closures by email, automated telephone calls, and/or text messages.
To obtain more information about the Parent & Family Portal, please go to our information page.
If you're ready to sign up for an account, just visit signup.philasd.org
And remember, please don't block any telephone numbers in the range 215-400-XXXX. If you block our telephone numbers on your home or cell phone, you may very well miss important notifications or emergency messages from your child's school.