Hispanic Heritage Month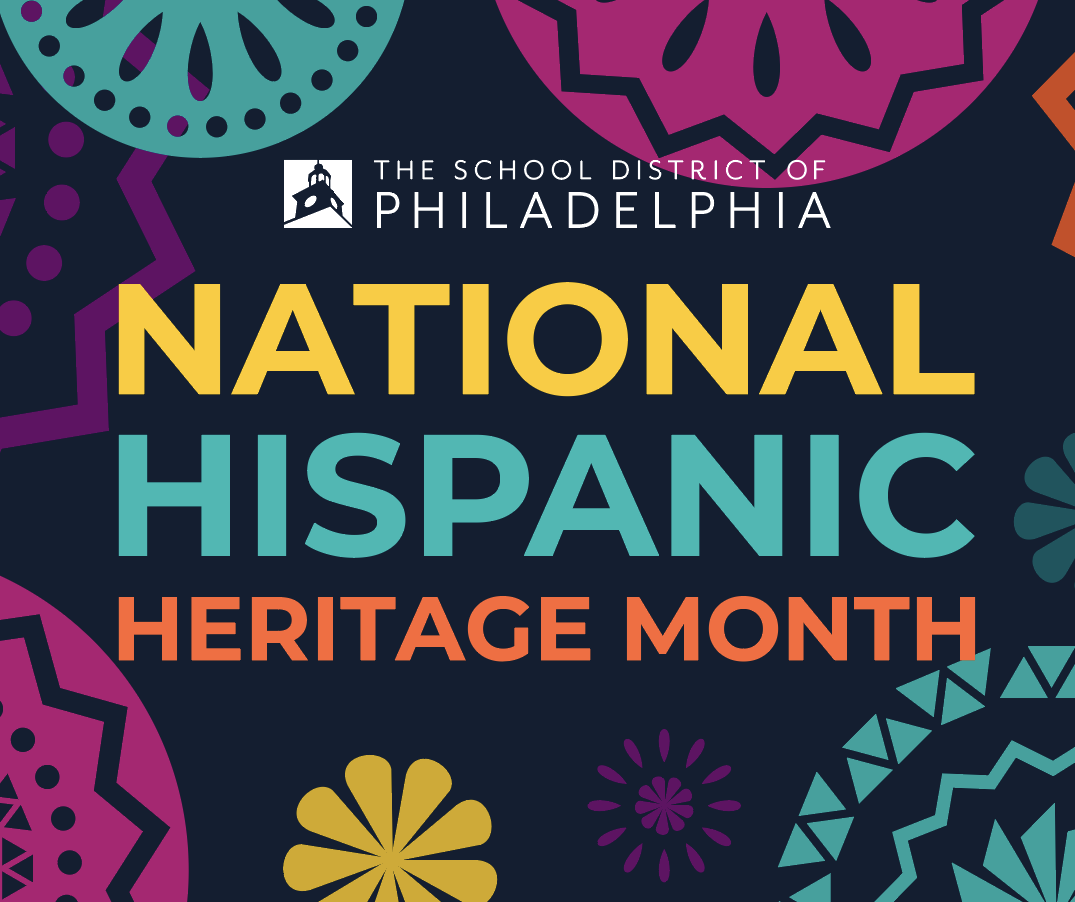 THE EQUITY COALITION PRESENTS:
Latinx Identity and Representation
Tuesday, October 12, 2021
4:00pm - 5:00pm
Join us live on facebook for a community conversation to explore the diversity within the Latinx community here in Philadelphia.
Eduardo Esquivel
Eduardo Esquivel is the president of the Kensington Neighborhood Association and a social worker who has lived and worked in Kensington since 2010. During this time he has worked at multiple non-profits with those experiencing chronic homelessness and struggling with mental health and substance abuse.
Jenée Chizick-Agüero
Jenée Chizick-Agüero is the founder and publisher of Motivos, the nation's largest bilingual magazine with youth-generated content.
Hernán Guaracao
Hernán Guaracao is Editor in Chief and CEO of AL DÍA News Media.
Hernán has served as President of the Board of Directors of the National Association of Hispanic Publications (NAHP) as well as a Board Member of the Hispanic Association on Corporate Responsibility (HACR), a national organization revolutionizing the inclusion and recognition of U.S. Latinos in corporate America today in the areas of employment, procurement, philanthropy, and governance. Hernán is an entrepreneur and a journalist with a very pronounced track record of public service. He is the 2014 recipient of the Paragon Legacy Award from the National Association for Multi-ethnicity in Communications (NAMIC).
Danilo Burgos
Danilo Burgos, 41, took office Jan. 1 as the first Dominican to serve in the Pennsylvania General Assembly. The legislator was appointed to serve in leadership committee roles with Agriculture and Rural Affairs; the Oil and Gas Caucus; Children and Youth; Human Services; and Gov. Wolf's Census Commission.
Cristina Martinez
Cristina Martinez is a Mexican-born chef and immigration activist in Philadelphia, Pennsylvania. Martinez is a native of Capulhuac, Mexico, and she is an undocumented immigrant who crossed the border from Juárez into the United States.
She and her husband, American citizen Benjamin Miller, opened their successful restaurant, South Philly Barbacoa, which was named by Bon Appétit magazine one of the top ten best new restaurants in America in 2016.
Cristina and Miller are active in supporting undocumented immigrants in the restaurant industry, establishing an organization, the Popular Alliance for Undocumented Workers' Rights. Her story has been featured in an award-winning podcast, and she was featured in an episode of Netflix's Chef's Table in 2018.
Alexandria Ocasio-Cortez
Alexandria Ocasio-Cortez, also known by her initials AOC, is an American politician and activist. She has served as the U.S. Representative for New York's 14th congressional district since 2019, as a member of the Democratic Party.
Quiara Alegría Hudes
Quiara Alegría Hudes (born 1977), a graduate of Central High School, is an American playwright, lyricist and essayist. She is best known for writing the book for the musical In the Heights, and screenplay for its film adaptation. Hudes' play Elliot, A Soldier's Fugue was a finalist for the 2007 Pulitzer Prize for Drama; she received the 2012 Pulitzer Prize for Drama for her play Water by the Spoonful.
Rubén Amaro Jr.
A native of North Philadelphia, Rubén Amaro Jr. is an American former professional baseball outfielder and General Manager. Amaro played in Major League Baseball from 1991 to 1998. He was named the GM of the Philadelphia Phillies on November 3, 2008, succeeding Pat Gillick and remained in that position until September 10, 2015.
Odín Palacio
Odín Palacio, 36, is better known as the bilingual hip-hop artist Udini La Voz. He is a Philadelphia-based entertainment producer recognized for his artistic work and efforts empowering Latino youth. In 2019 he received two citations from City Councilperson David Oh and was named Artist of the Year by City Council. The native of Panama City, Panama, co-founded the urban media and entertainment production house Higher Than 7 with Anis Tayler and Travis Ruscil in 2014.
Raquel Salas Rivera
Raquel Salas Rivera, 34, is a queer poet, raised in Puerto Rico and the Philadelphia area, who served as Philadelphia's fourth poet laureate, a civic position overseen by the Free Library. Salas Rivera spent the past year promoting literacy and encouraging literary expression in service work, workshops, readings, and mentorship programs.
Amy Eusebio
Amy Eusebio, 34, is the first Afro Latina to lead Philadelphia's Office of Immigrant Affairs.
The daughter of Dominican immigrants, Eusebio began working for the city in 2018 as director of the Municipal ID Program, where she led and launched the affordable photo identification program the following year. More than 10,000 people obtained their PHL City ID within the first six months of its launch, surpassing the city's goal for the first year of the program.