Summer Program Allows Students to Earn College Credit before 9th Grade
Students attending The School District of Philadelphia's new Parkway Center City Middle College this fall began the first step in their high school careers with the opening of the Summer Bridge program at the Community College of Philadelphia.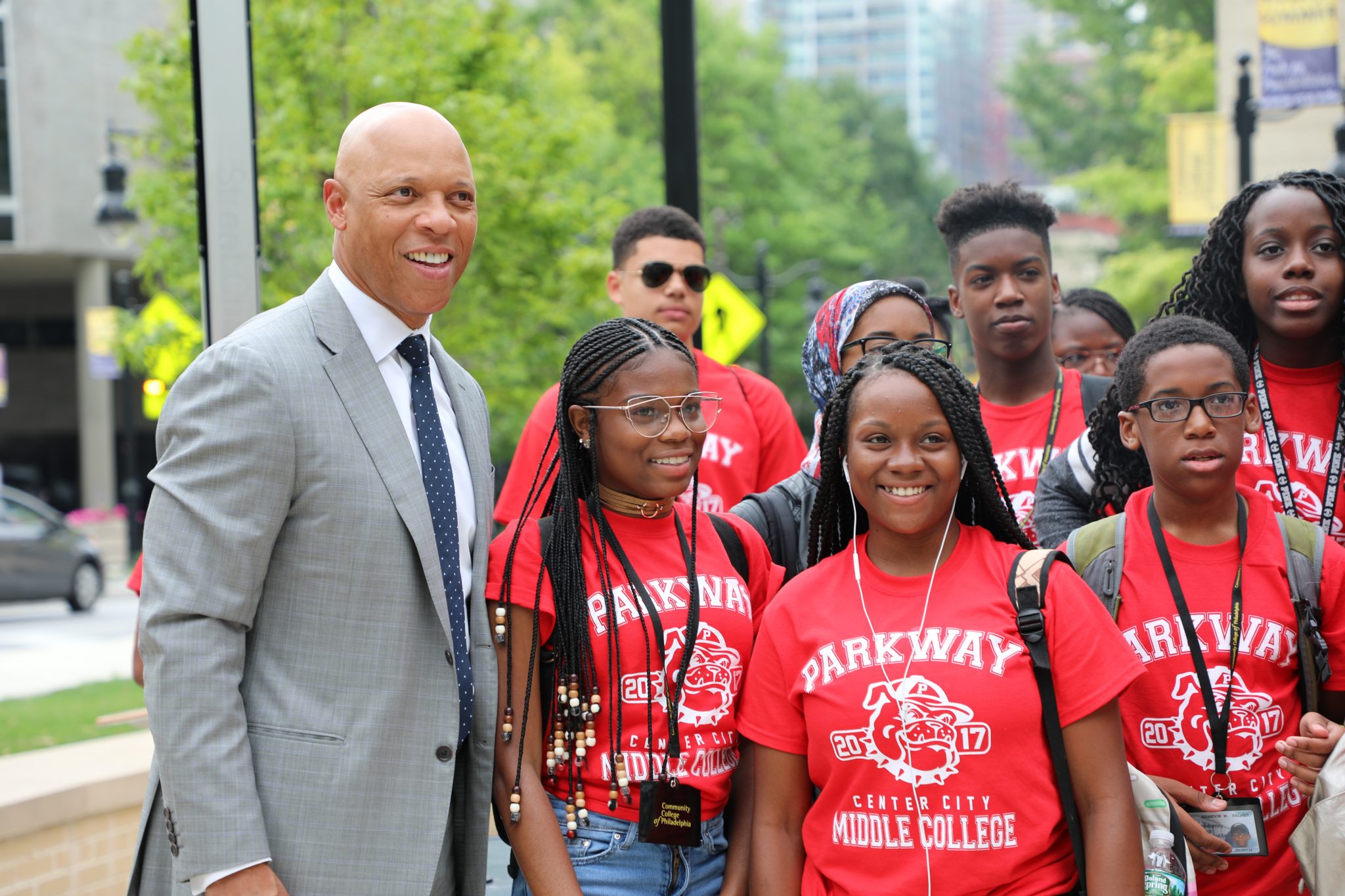 This program allows incoming freshmen at the Middle College to begin to earn college credit before taking their first high school classes later this year. Middle College High Schools are innovative, evidence-based school models designed to provide students with the unique opportunity to take a blend of high school and college level courses in order to earn their high school diploma in addition to an Associate's Degree, or two years of college credit upon entering a 4-year college.
"Today is just the first step in the exciting educational journey our students at Parkway Center City Middle College will embark on throughout their time in high school," said Dr. William R. Hite, Superintendent. "We know that when students are exposed to a college environment in high school, they are more successful in college and career. As our students experience the high-quality, inquiry-based environment offered by the Summer Bridge program, we know we are setting them up to excel."
Visit our Facebook page to view more photos of the first day of the Summer Bridge Program.