School District Highlights Expansive Computer Science Offerings Across the City
This Computer Science Education Week, focus is on coding, robotics programs and other STEM-related activities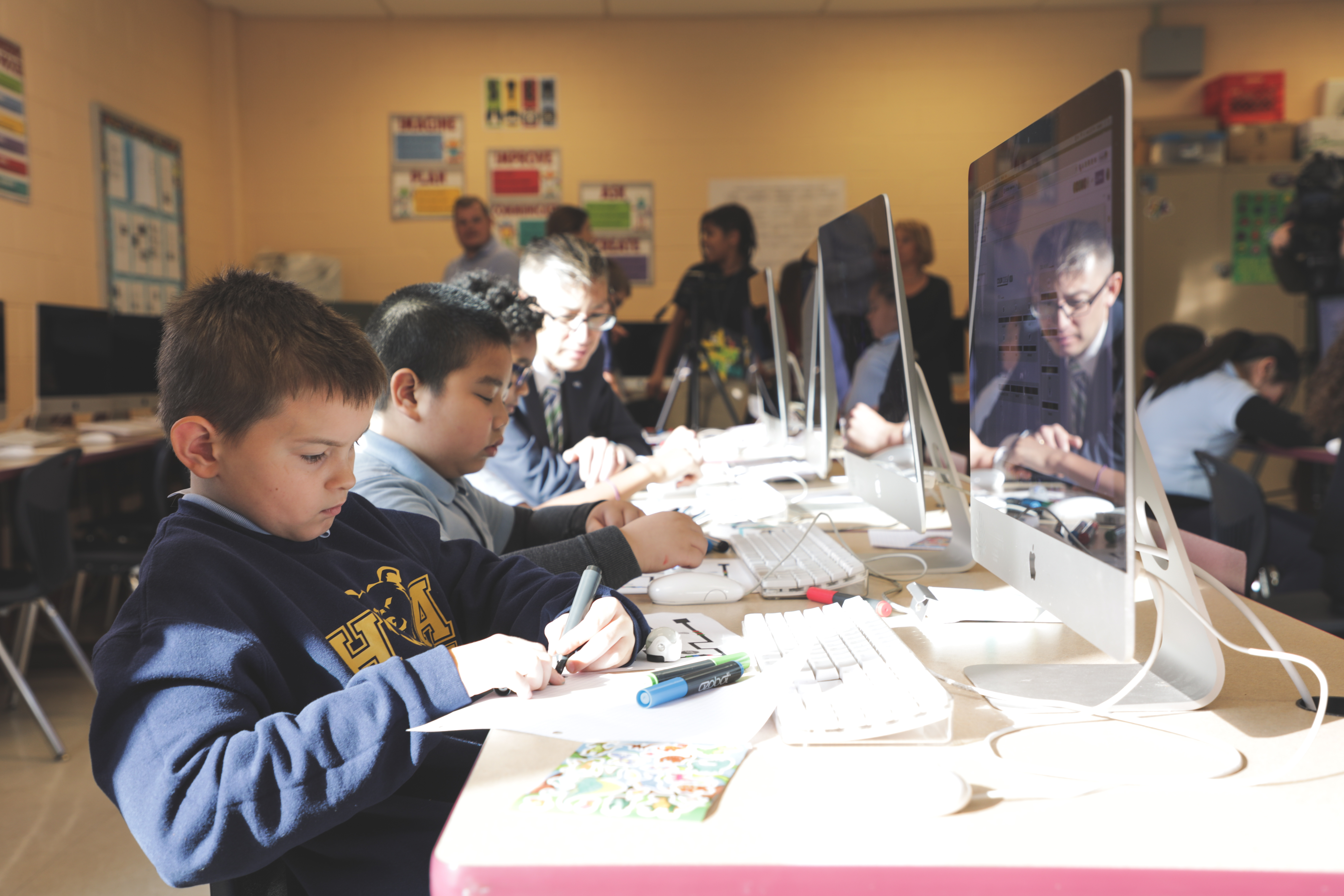 PHILADELPHIA — Wednesday, December 11, the School District of Philadelphia  recognized its 8th annual Computer Science Education Week with a visit to Henry A. Brown School, where Dr. William R. Hite, Superintendent,  joined Principal Connie Carnivale, Digital Literacy teacher, Richard Delligatti, and students to highlight the District's expansive digital literacy curriculum and engaging District-wide activities, including coding, that help students learn.
More than 130 elementary schools across the District have implemented a Digital Literacy and Technology curriculum, designed to introduce students to fundamental principles which will prepare them for full computer science courses in high school and college. Over the last two years, the District has more than doubled the number of students participating in computer science courses at the high school level. The District currently has over 53,000 students who are enrolled in computer science courses.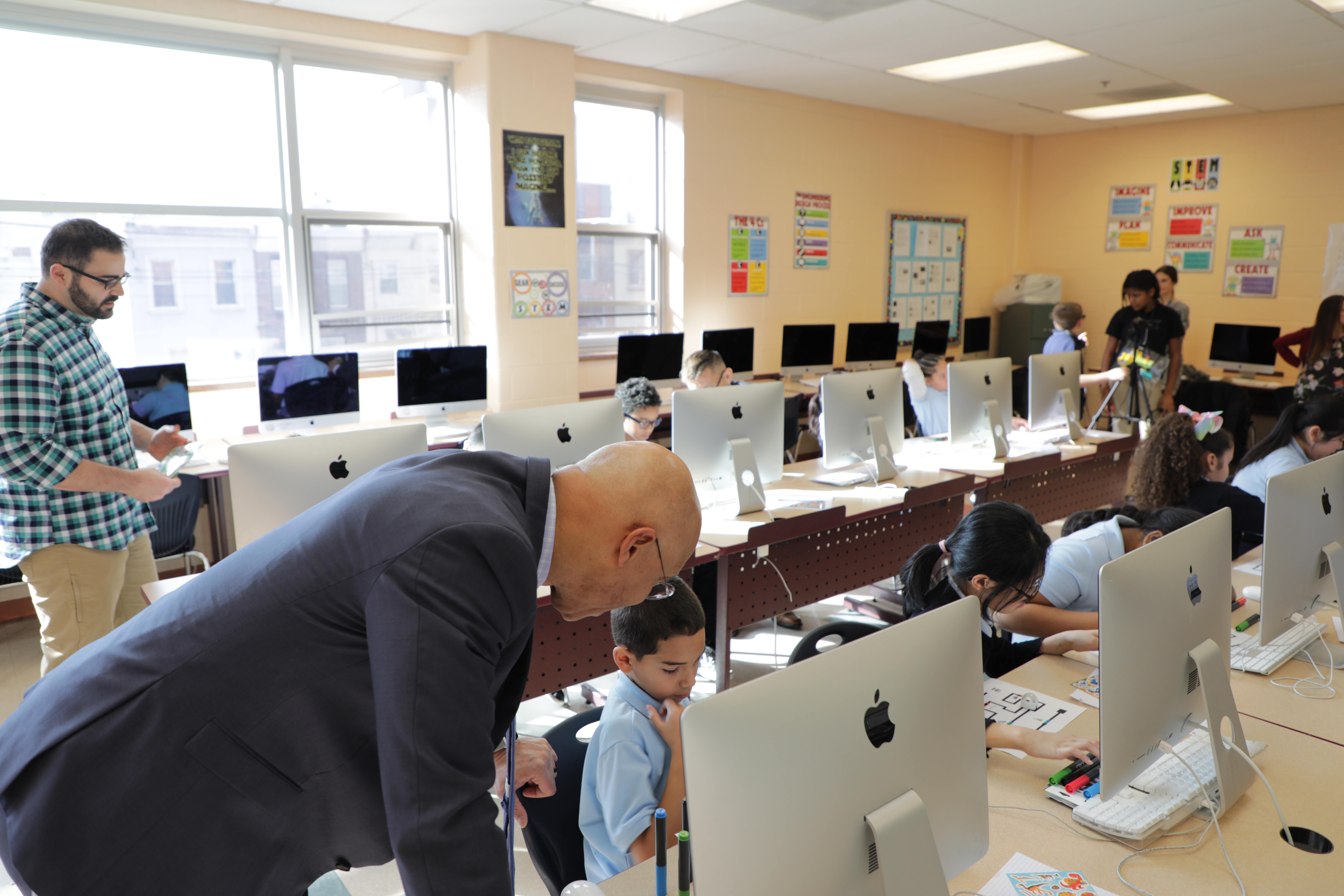 Students will also participate in Hour of Code activities throughout the week. Last year, more than 26,000 District students participated.
Computer Science Education Week is part of an annual, nationwide program organized by Code.org