March Student of the Month: Ali Shabazz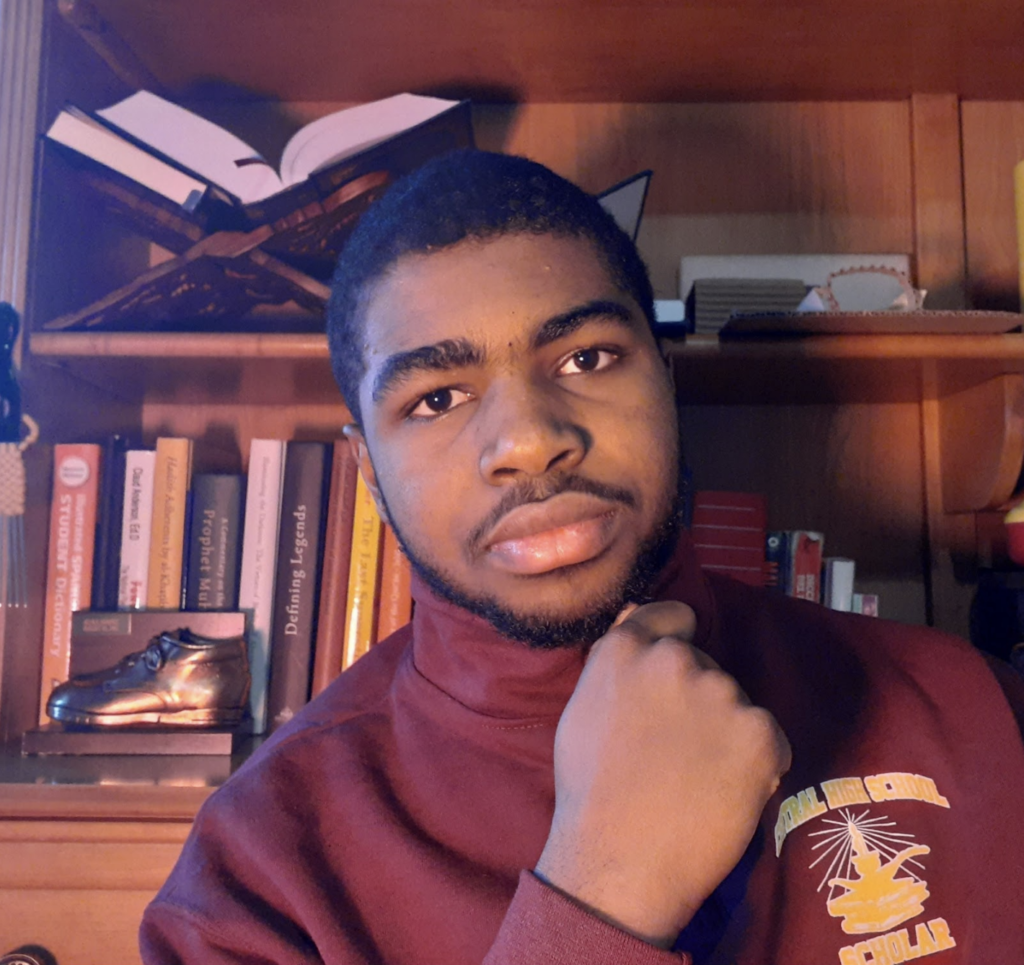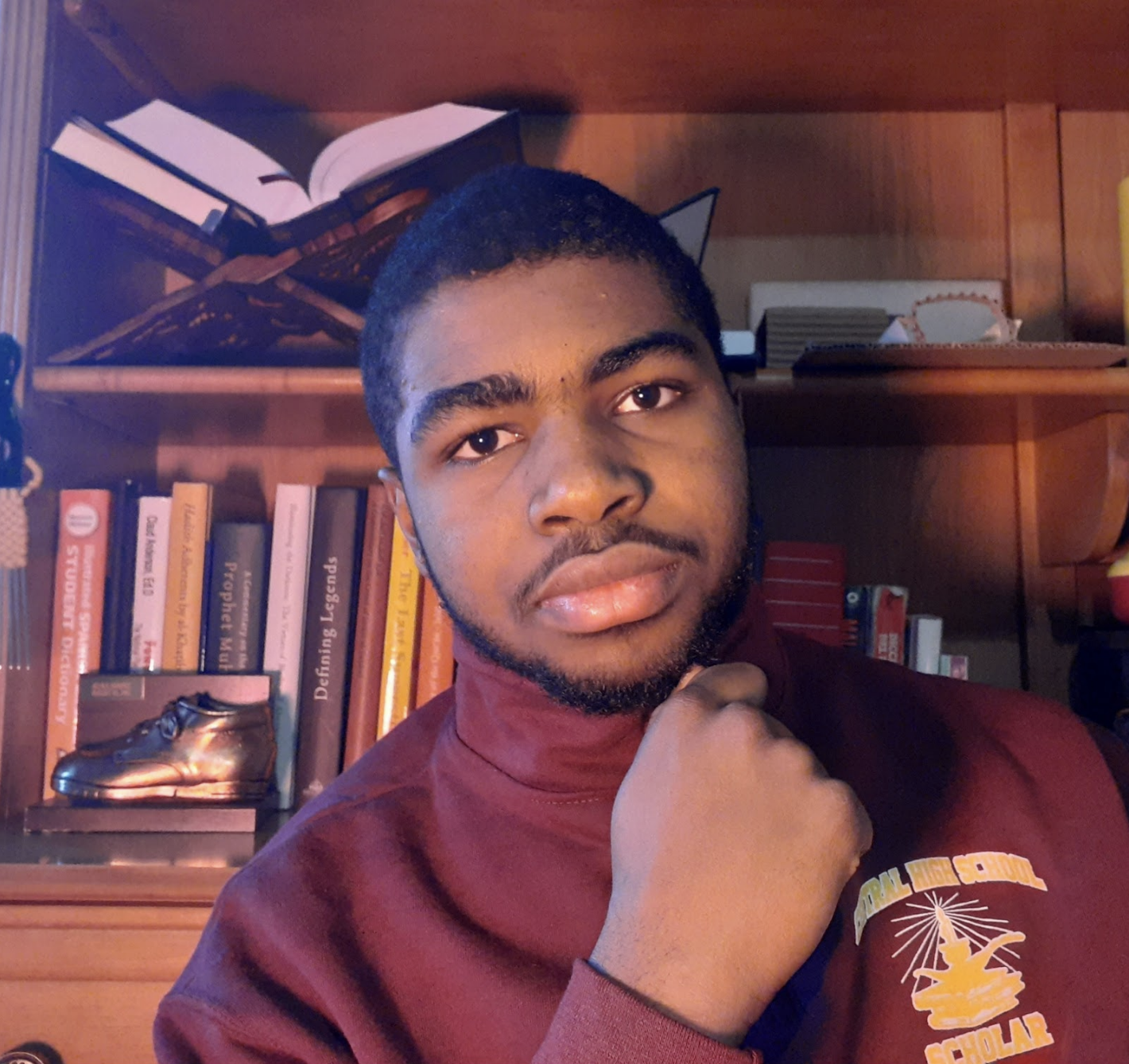 Name: Ali Shabazz
School: Central High School
Nominated By: Benjamin Hover – Teacher
There's a feeling you get when you are in the presence of greatness. The feeling can manifest differently — pride, respect, even jealousy. For this writer, the feeling during my conversations with Ali Shabazz was awe.
Ali is awesome. The humility and matter-of-factness with which he described his high school accomplishments, the way he made his understanding of physics and advanced mathematics seem simple, his uncanny motivation to absorb as much as he can, expand his mind, better himself and leave a legacy…chill-inducing. Awesome!
Ali is the youngest of five boys, and his parents say that bringing up the rear may be part of why he is the intellectual he is today. "The boys used to sit around and just talk about math and science for fun," said Ali's father, Jerome. "He's had the benefit of a big family who set good examples for Ali to learn from."
And learn he has. From an early age, Ali was partial to Science, Technology, Engineering and Math (STEM). His early skills led to an excellent career as a student, earning high marks in what many consider the most challenging classes. Not one to be satisfied unless he is expanding his mind, Ali delved into the humanities during the recent pandemic. "I normally divide my life between academic and creative spheres," Ali said. "I've been able to rediscover my love of philosophy, Islamic theology and history, which helps to bridge the academic and creative divide." What stands out even more? Ali's commitment to being a well-rounded scholar. He understands that these disciplines compliment each other, and that mastery of one can help with mastery of the other.
Ali's commitment to a well-rounded education doesn't just extend to himself. If there's anything he knows, it's that the more educated and connected we are as a society, the better off we'll be. He lives out this selfless commitment in various ways, perhaps most impressively as a founding member of Central's Nexus Program. The Nexus Program is a student-developed club composed of the leaders of Central's hundreds of other clubs. This small group of student leaders regularly convenes to participate in leadership development and relationship building, learn about restorative practices, and consider how to make connections between the different clubs — and as a result, various groups of students. "It's a small group of students representing different corners of the school stepping up to model what it means to be a student leader and address issues in a healthy, restorative way." explained Climate Manage Alonzo Johnson. "Ali has been integral in capturing the essence of the club. He articulates its purpose beautifully, and that attracts others."
Of course, Ali's extensive list of extracurriculars — including Vice President of Central's National Honor Society, President of the Black Youth Council, member of the Black Student Union, and Physics tutor to his peers — along with his strong academics, made him a perfect fit for the Nexus Program. It will also elevate him to the next level of education. As a National Merit Scholar, he hopes to be able to attend his school of choice, Cornell University.
We had the privilege of chatting with Ali after he was selected as Senior of the Month. Here's more of what he had to say:
What does being named Senior of the Month mean to you? It makes me very appreciative. It's easy to feel like everything I do at school happens in a bubble, so I'm happy to see that my work and effort is recognized outside (of) Central. I'm humbled because I know there are many other students who are worthy of this honor.
Why do you think you were nominated as Senior of the Month? I try to apply a multi-disciplinary approach to everything I do, including my education and social life. I think adults recognize that. I've constantly tried to expand my horizons and excel at whatever I do. "Ali is the living embodiment of Central's mission," said Principal Tim McKenna. "He's an excellent student, leader and tutor, and he has an uncanny way of connecting to his peers AND the adults around him."
What is one thing you'd like to share about yourself that most people don't know about you? I'm not sure a lot of people know about my newfound love of ethics, philosophy and Islamic theology. Those things have really expanded my worldview over this past year, and helped to direct my focus and ground me during the pandemic.
What do you enjoy most when you are not at school? I love gymnastics and karate. I used to do both a lot during the week, but most of that ground to a halt during pandemic. Gyms still aren't open but I'm trying to maintain those hobbies on my own now. It's important to keep your body sharp as well as your mind.
What is the best thing about attending school at Central? The rigorous academic environment and the school culture distinguish Central from other high schools. The culture is practical and proud, prestigious but not arrogant. I also love that Central is such a diverse social community. There's a niche for everyone.
What is one thing that the School District could do to improve our service to students? I think more programs like Nexus should exist across the board. We need more focus on leadership building, justice and restorative practices. We need more opportunities for students to understand and implement equity at our level.
Congratulations Ali!