Interim Reports is a Great Time to Review Progress Towards Graduation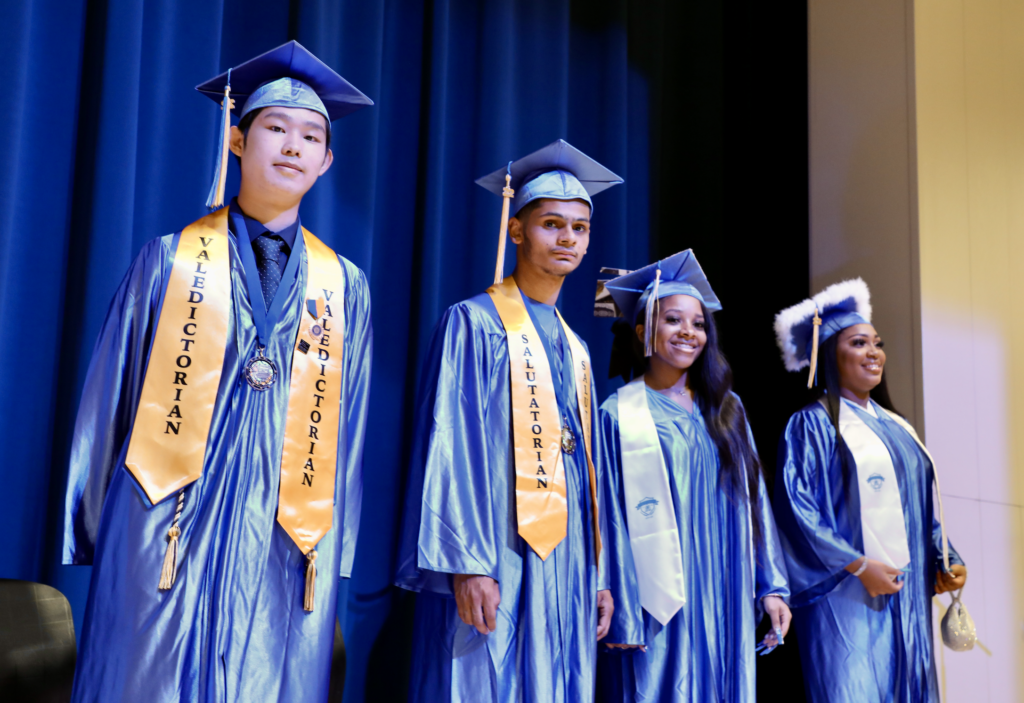 SHQIP | عربي | 语 | Français | ខ្មែរ | Português | Pусский | Español | Việt
February 27, 2023
Dear School District of Philadelphia Parents and Families,
Winter interim reports conclude on Wednesday, March 1, 2023. The interim report window provides a time for families and students to review academic progress before report cards are released at the end of the academic term. Interim reports are also an excellent opportunity to review your child's progress toward graduation.
Here are some specific ways to review interim reports through a graduation lens:
Use this Graduation Checklist to ensure requirements are being met and/or are on track to be met.
Review the Step-By-Step Guide to Accessing Student Graduation Status, found here, to pull a report and see your child's academic details.
Count credits. If you notice your child is off-track, schedule a conference with their school to discuss a plan.
Ensure your child's courses and program are aligned with one of the Pathways to Graduation. Adjust as necessary with the assistance of the school teachers and counselors.
Remember, we are your partners in your child's success! We will be sure to connect with you again before report card conferences, which take place March 29-31 of this year. If you have general questions, please contact the Pathways to Graduation Team at gradreq@philasd.org or 215-400-5536. Additional information, resources and engagement opportunities are located on the District's graduation website – www.philasd.org/graduate.
Thank you for your partnership!
The School District of Philadelphia
Division of Academic Services