District Celebrates Juneteenth with Allen M. Stearne Students and Community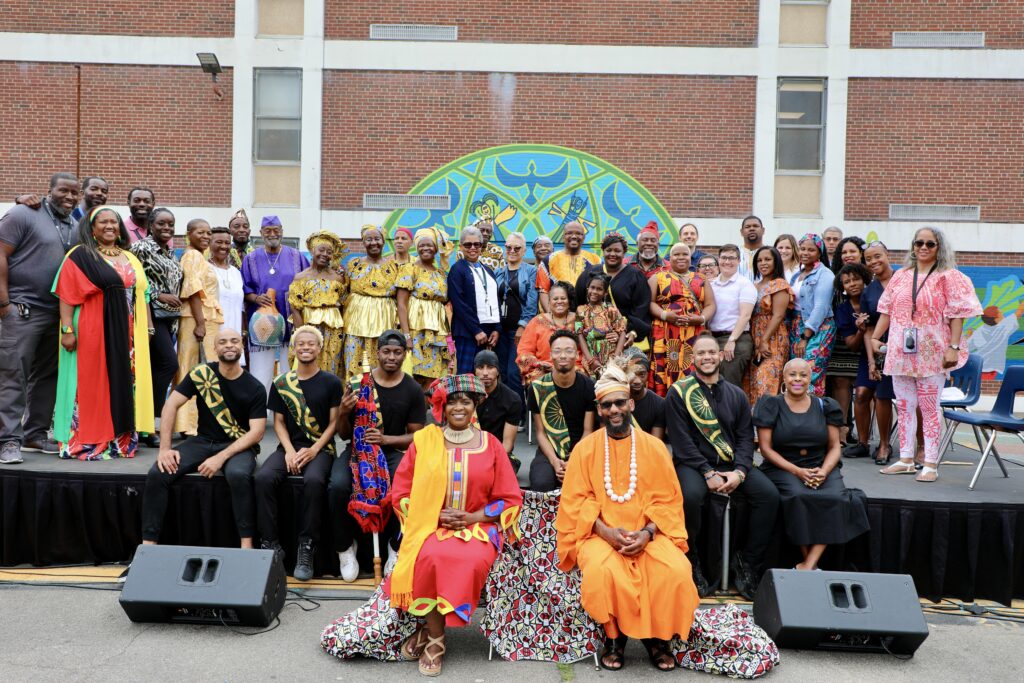 The School District of Philadelphia and the Allen M. Stearne School students and community partnered with the African Cultural Alliance of North America and The Philadelphia Juneteenth Family, Inc. to celebrate Juneteenth on June 12, in advance of the federal holiday and the start of summer break. The celebration began with a traditional African Procession and included performances by the African Dance Ensemble and Ebo Drummers, poems, songs, and the Juneteenth chant and theme song. The celebration closed with the raising of the Juneteenth flag and the African flag.
Find photos of the celebration here.