District Kicks Off Digital Inclusion Week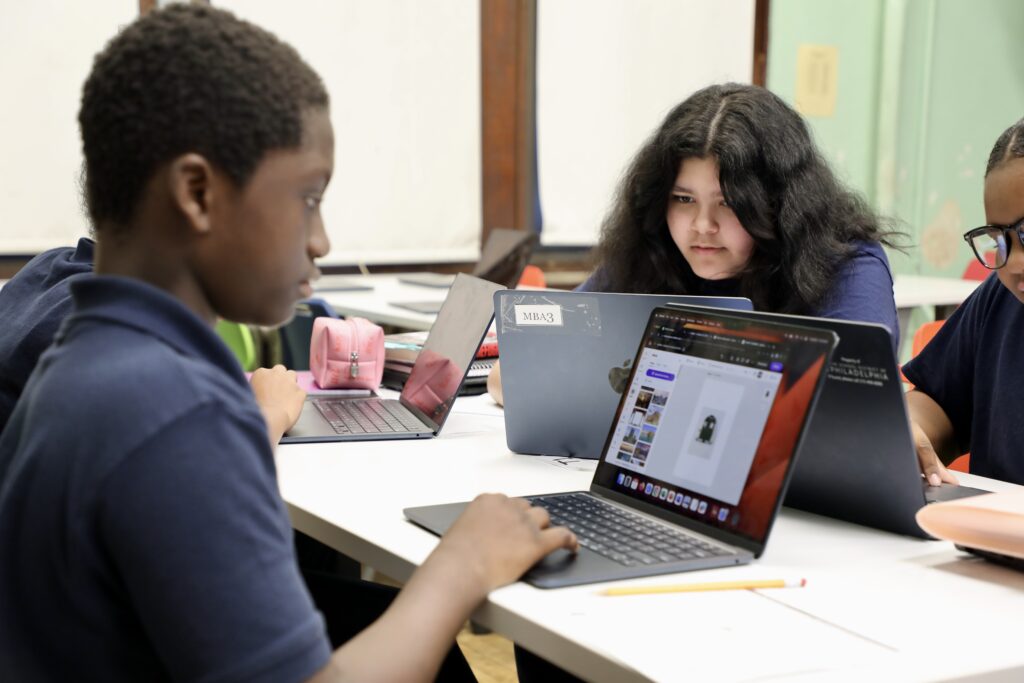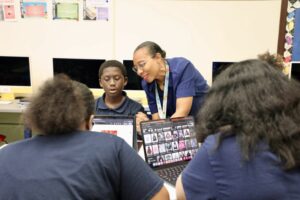 In celebration of Digital Inclusion Week, the School District of Philadelphia is raising awareness around its efforts to teach students digital skills to improve digital literacy and equity in our schools. Digital Inclusion Week, held October 2-6, is an annual awareness week that celebrates organizations bridging the digital divide and promoting digital equity.
"Digital Inclusion Week provides us the opportunity to remind everyone that access to foundational digital literacy skills is fundamental to all children's ability to thrive into today's and tomorrow's world," said Melanie Harris, Chief Information Officer for the School District of Philadelphia.
This year, the District's Office of Information Technology (OIT) invested $2.1 million to transform computer labs in 24 schools into innovative learning spaces that are better suited for teaching students digital literacy and providing opportunities for small-group and flexible learning experiences. In addition, in consultation with the Office of Curriculum and Instruction, the OIT team worked to refresh the District's K-8 Digital Literacy and Technology curriculum. The curriculum meets academic standards and explores the use of digital tools in every core subject, while teaching students internet safety, coding fundamentals, digital ethics, and media and resource evaluation. One hundred and twelve schools across the District offer the Digital Literacy and Technology curriculum, which includes an introduction to Computer Science.
On Tuesday, media was invited to see one of the new Digital Literacy Flex Labs at Middle Years Alternative (MYA), a city-wide admissions school in West Philadelphia serving grades 5-8. Students were in Ms. Veronica Clymer's digital literacy class.
"During a time where our students are constantly utilizing technology and consuming digital information, it's important to provide our students with these critical skills that help them navigate school and life, while also gaining an edge in career advancement," said Betsaida Ortiz, Principal of Middle Years Alternative School.  "These skills help our students critically analyze digital data and information, develop appropriate collaboration skills and thrive in a digital world."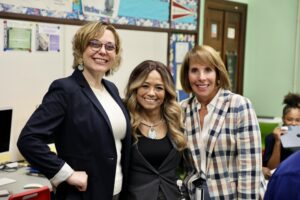 Visit philasd.org/educationaltechnology to learn more about how we are supporting learning through the integration of technology into daily instruction. Join the digital equity movement and celebrate the ways your school is promoting digital equity inclusion by tagging the District on social media or emailing your stories to edtech@philasd.org.