District Students Participate in DesignPhiladelphia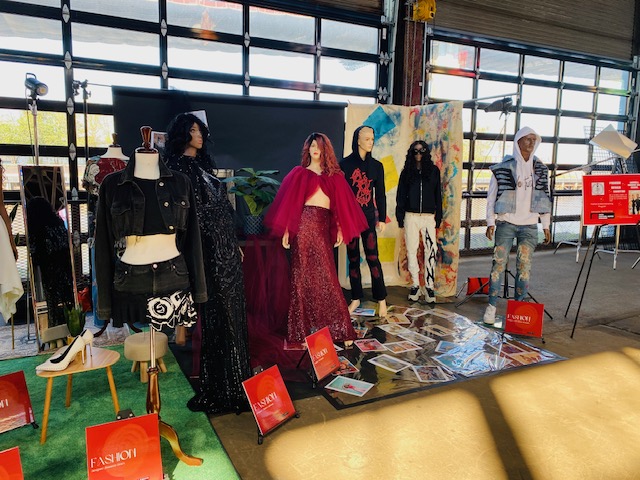 For the first-time ever, School Distr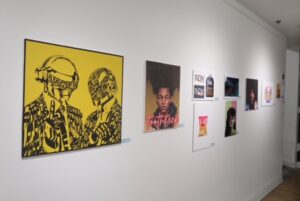 ict of Philadelphia students from the Fashion and Communications Career and Technical Education (CTE) programs are participating in the DesignPhiladelphia Festival, a showcase of Philadelphia's local design talent, presented by Thomas Jefferson University. There are approximately seventy-five students represented from fifteen different schools across the District.
The annual festival celebrates the creativity and innovation of local designers through interactive exhibitions, innovative architecture and cutting-edge fashion. Now through October 15, there will be workshops, tours and open houses at Cherry Street Pier with featured events at locations across the City.
Works from students in Dobbins High School's Fashion Program are part of the main exhibitions at Cherry Street, showcasing identity and self-expression through fashion. Students in the District's only fashion program created clothing that responds to various social and cultural backgrounds and experiments with and combining traditional and modern textile techniques.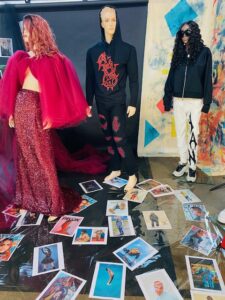 There are also two installations at the Center for Architecture Hub that showcases work from students in the District's Digital Media Production/Graphics program, as well as the Film and Video program.
A hallway is dedicated to 2-D designs from Graphic Design and Digital Media Production students from Dobbins High School, Edison High School, Mastbaum High School, Swenson High School, CAPA High School, KCAPA High School, Northeast High School, Overbrook High School, Roxborough High School, South Philadelphia High School, West Philadelphia High School, Fels High School and Olney High School.
There are also award-winning videos on loop from Edison High School, Mastbaum High School, Lincoln High School, Swenson High School, Roxborough High School, Fels High School and SLA Beeber.
 Learn more about the festival and review the full calendar of events.