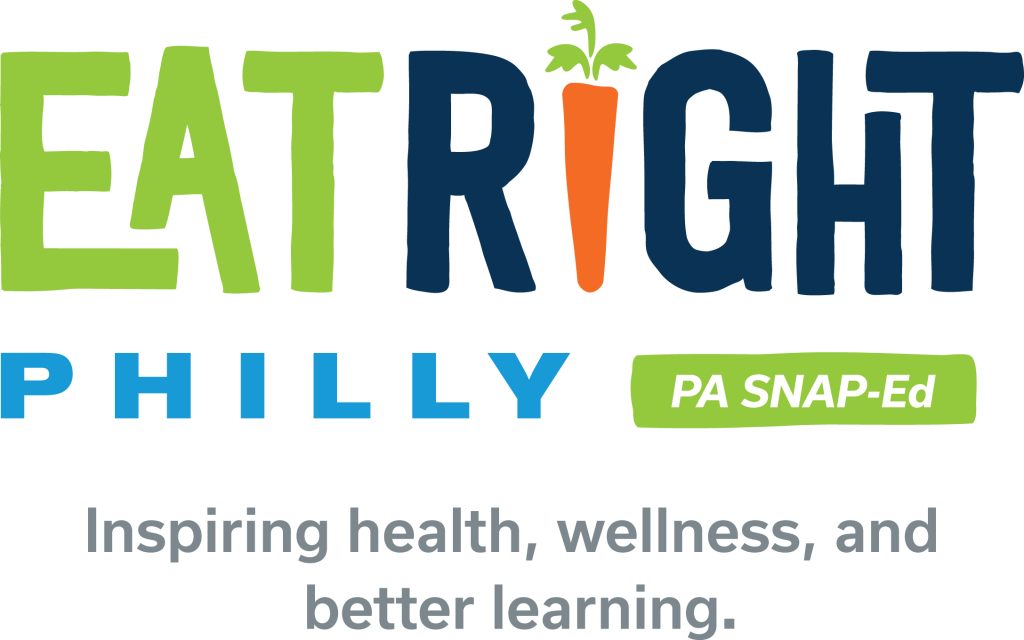 Welcome to the Eat Right Philly Nutrition & Wellness Initiative
Previously known as EAT.RIGHT.NOW., we decided to drop the "now", because our programming isn't just focused on the here and now. It's designed to empower students and families with the tools they need for a lifetime. We believe we can make our schools a place where the healthy choice is the easy choice and that healthy students are better learners!
How we make this happen:
The programming we provide throughout our schools is made possible through SNAP-Ed funding. As our team serves as the convener and hub of the Eat Right Philly work across the District, we work with other providers as a group effort to help schools meet their needs on their path to increased wellness.
---
How we're funded:
Everything we do is all made possible through Pennsylvania Supplemental Nutrition Assistance Program Education (SNAP-Ed). SNAP-Ed is the educational component of SNAP benefits working to educate, support, and inspire healthy choices and healthy schools. SNAP-Ed focuses on establishing healthy eating behaviors and physically active lifestyles and preventing chronic diseases. Our method consists of individual or group based direct education and promotion, and policy, systems, and environmental changes.
For more information on Pennsylvania SNAP-Ed click here.
For more information on SNAP-Ed across the nation click here