School District Announces Details of 2018 College Signing Day featuring Former First Lady Michelle Obama as Keynote Speaker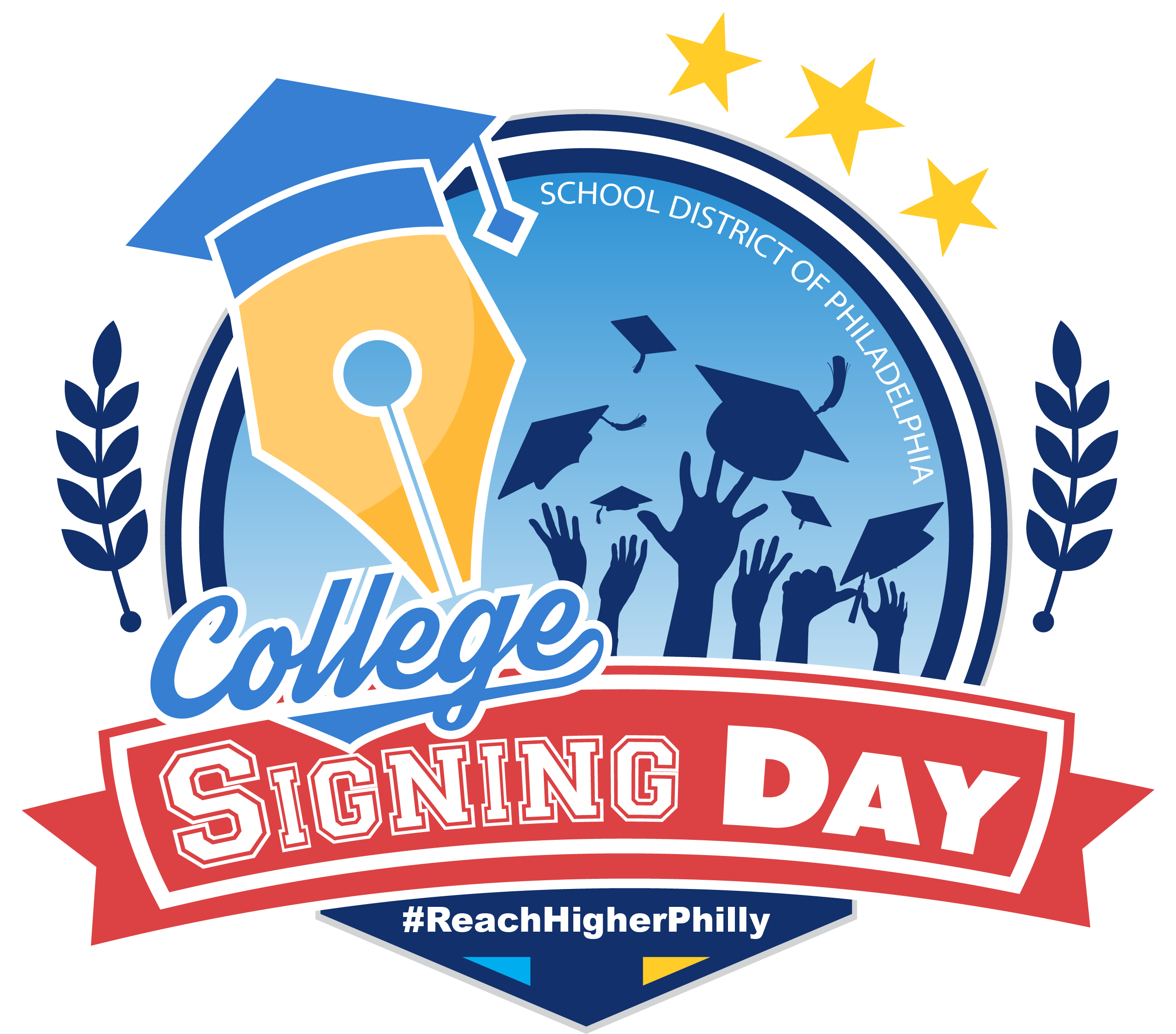 PHILADELPHIA — A press conference was held at the School District of Philadelphia Education Center on April 10, 2018, to discuss the details of this year's College Signing Day (CSD). College Signing Day celebrates high school seniors choosing to pursue higher education at a professional training program, a community college, a four-year college or university, or the military. The press conference focused on the registration process and sponsorship opportunities.
Registration Information
High School seniors in the City of Philadelphia who are committed to postsecondary education can register to attend through their school counselor. Registration is also available by clicking here. For more information please visit phillycollegesigningday.weebly.com. For those individuals who are not Philadelphia high school seniors, but are interested in attending please visit https://www.bettermakeroom.org/college-signing-day.
Sponsorship Opportunities
Businesses or individuals who would like to be a College Signing Day sponsor should contact Donna Frisby-Greenwood at 215-979-7122 or donna@thefundsdp.org.
This year College Signing Day will take place on Wednesday, May 2. The School District is honored that former First Lady Michelle Obama will serve as keynote speaker. The event will take place at the Liacouras Center at Temple University. Approximately 8,000 high school students from across Philadelphia's public, private, charter, and parochial schools are expected to attend.
"This is the fourth year in a row that we have celebrated thousands of our seniors during College Signing Day," said Dr. William R. Hite, Superintendent of the School District of Philadelphia. "It's a great opportunity for us to cheer on our students ahead of graduation season, and for students to meet some of their future college and university classmates before stepping foot on campus. In addition, it is aligned with our Anchor Goal 1 — that 100 percent of our students will graduate ready for college or career."
This year Former First Lady Obama will also be joined by some of her friends — actors, singers, athletes and stars including: Philadelphia's own Questlove of The Roots, Bailee Madison, Bradley Cooper, Jesse Tyler Ferguson, Jidenna, Jussie Smollett, Keke Palmer, Kelly Rowland, Nick Cannon, Rebel Wilson, Robert De Niro, Zendaya, as well as members of the Super Bowl LII winning team, The Philadelphia Eagles.
"Mrs. Obama has been a tireless champion for quality education and experiences for students in this country, working to advance arts education, healthy school lunches, and equal opportunities for students of color, in particular," said Hite. "I can think of few people who have had a more positive impact on the American educational landscape in recent years, and who have worked harder to improve outcomes for our students. We are very grateful to have her join us this year."
"We are thankful for the support of our partners: Temple University and CF Charities," said Donna Frisby-Greenwood, CEO of The Fund for the School District of Philadelphia. "In addition, Jordan Brand will join us again, for a second year as a post-doctorate sponsor and, for the first time as a doctorate sponsor, Comcast."
Mrs. Obama is encouraging people across the country to join her in celebrating CSD by wearing their college apparel and sharing the importance of higher education on social media using #CollegeSigningDay, #BetterMakeRoom and #ReachHigherPhilly. In addition, those interested can stay connected by following @reachhigherPHL, @ReachHigherPhilly, @ReachHigher, @BetterMakeRoom and @PHLSchools on social media.
About College Signing Day
Started by Mrs. Obama during her time at the White House, Reach Higher continues its college access and completion work at Civic Nation, a non-profit focused on innovative engagement and awareness initiatives. This work includes Reach Higher's Better Make Room campaign, which aims to inspire every student in America to take charge of their future by completing their education past high school, whether at a professional training program, community college, or four-year college or university.
The School District of Philadelphia's 2018 College Signing Day will be held at The Liacouras Center, 1776 North Broad Street, on Wednesday, May 2 from 10 a.m. – 1 p.m.