Mayor, Superintendent Break Ground on New, $50 Million Solis-Cohen Elementary School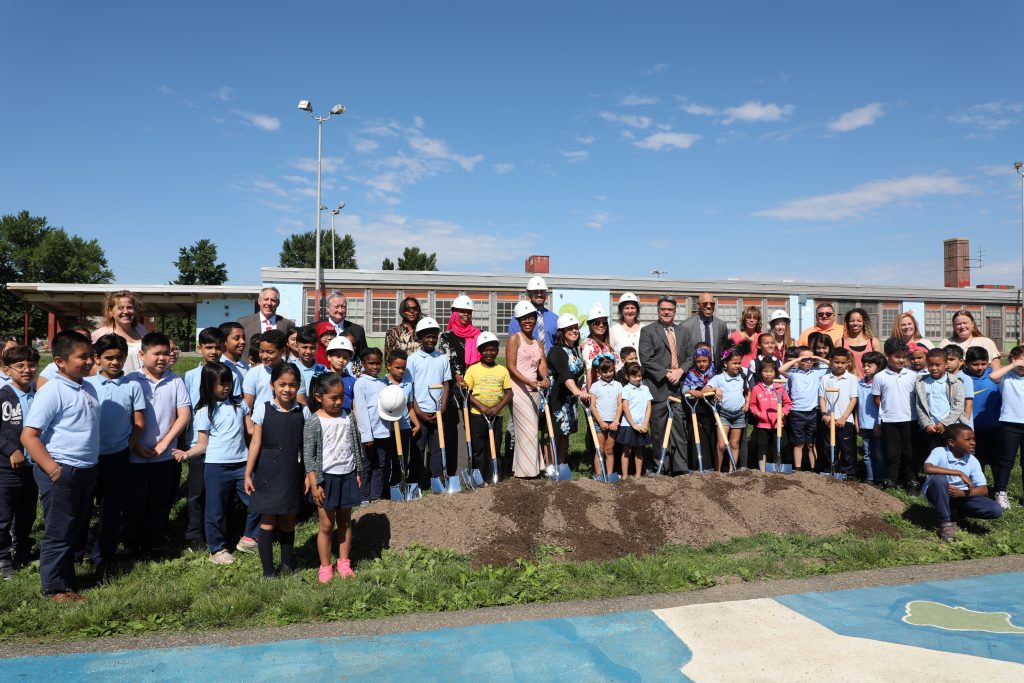 New school in northeast Philadelphia to open in 2020 and prioritize learning, health and sustainability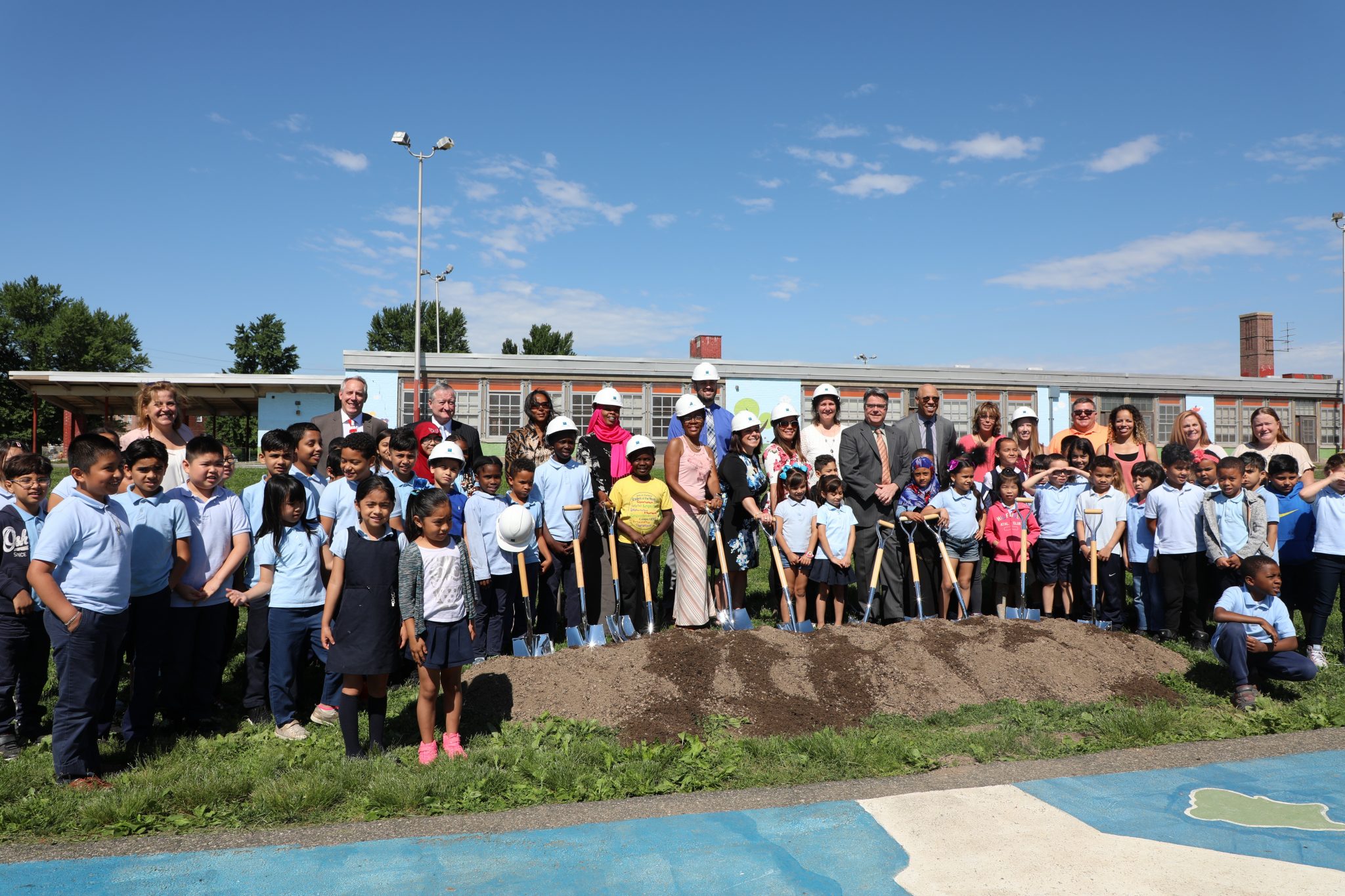 PHILADELPHIA – Dr. William R. Hite, Superintendent; Mayor Jim Kenney; City Councilman Bobby Henon; and other invited guests today joined together at Solis-Cohen Elementary School in northeast Philadelphia to celebrate the groundbreaking of the new, environmentally-friendly elementary school to be completed in time for the start of the 2020-2021 school year.
"The construction of a new Solis-Cohen Elementary School demonstrates the District's commitment to ensuring our students have comfortable, safe and modernized spaces to learn," said Dr. Hite. "The current school building needs significant repairs in order to better serve our children, and the best course of action is to design and build a new school that will best address our students' academic, social and emotional needs. We are excited that this day has finally come and that northeast Philadelphia is one step closer to having a brand new, state-of-the-art school to serve elementary students."
The $50 million, 140,000 square foot elementary school will serve kindergarten through fifth grade students with modern amenities to benefit students' learning in addition to the environment. The two-story building will feature a grand learning stairs to create the heart and center of the school, where students will learn and socialize. The cafetorium will have an indoor/outdoor feel while the gym will provide the opportunity for students to exercise and compete in sports.
"It's fantastic that the plans for the new Solis-Cohen building prioritize learning, health, and the environment," said Mayor Kenney. "Across the city, the District's capital needs are directly connected to the educational needs of our children. We need to support both if we're going to build on our schools' recent progress – and that means securing adequate local funding this year. We don't have to build brand new schools everywhere for our students to succeed, but we do need more resources to make sure our buildings and classrooms can provide a quality education for all students, regardless of what zip code they live in."
The classrooms at the school will be sorted by grade, with each grade occupying a wing of the school. All wings will feature student commons for smallgroup instructions and team projects.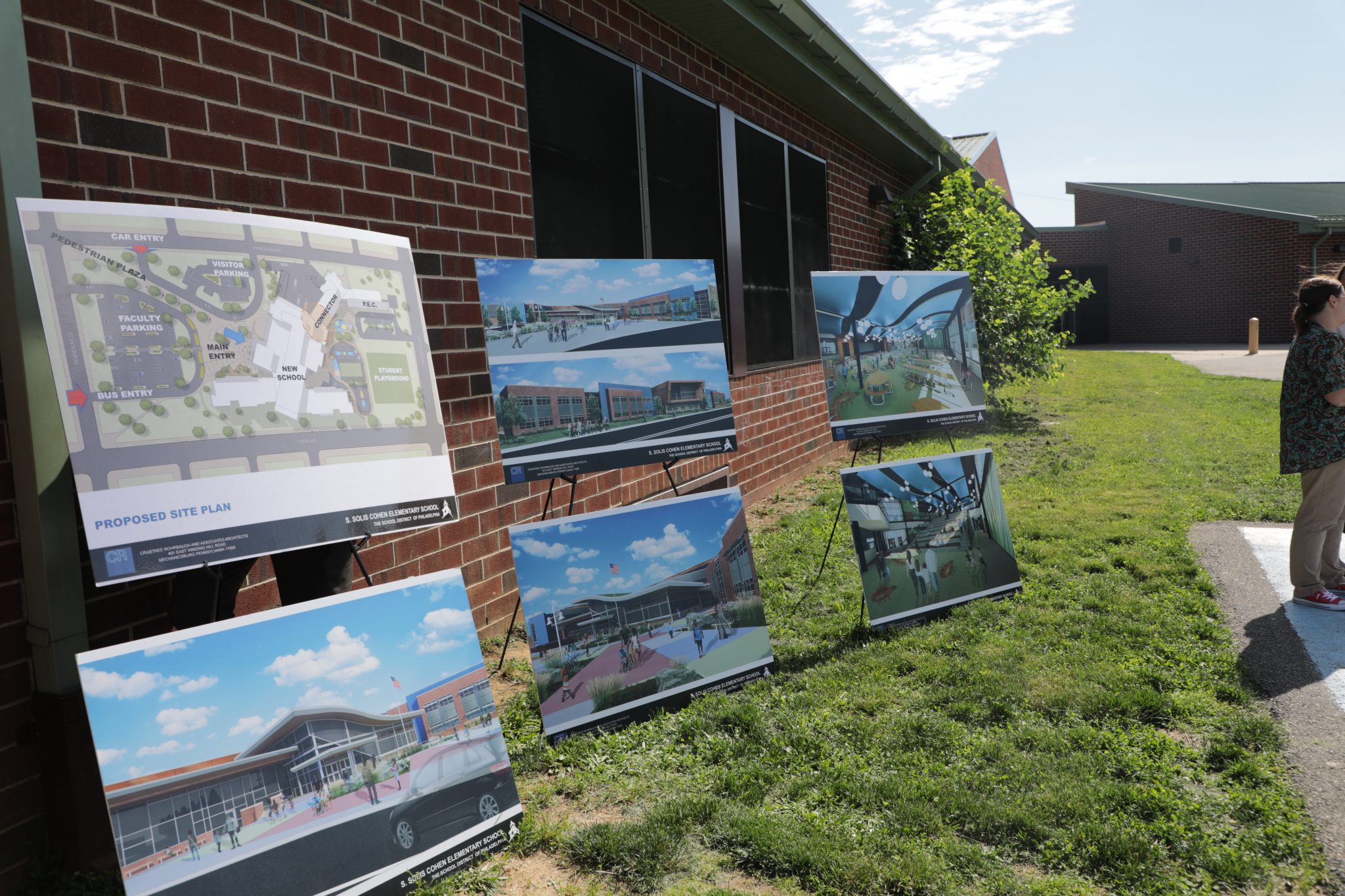 In addition, the building will also feature energy efficient equipment and lighting as well as a green roof and stormwater management system. The building is on track for LEED Gold certification and has already won a $2 million Alternative and Clean Energy Program grant from the Pennsylvania Department of Community and Economic Development.
"Rebuilding Solis-Cohen has been a priority for me and for the School District," said Councilman Henon. "The families, students, and teachers in the community deserve a safe and functional school building. The new Solis-Cohen will meet and exceed this expectation. I look forward to the many successful students this school will produce as a result of this investment. I remain committed to advocating for quality education facilities and opportunities for all students in the 6th District."
The new school will also feature landscaping and outdoor play areas for both younger and older students, in addition to a drop-off loop that will easily allow parents to safely transport their children to and from school.