New Board of Education Hosts First Public Meeting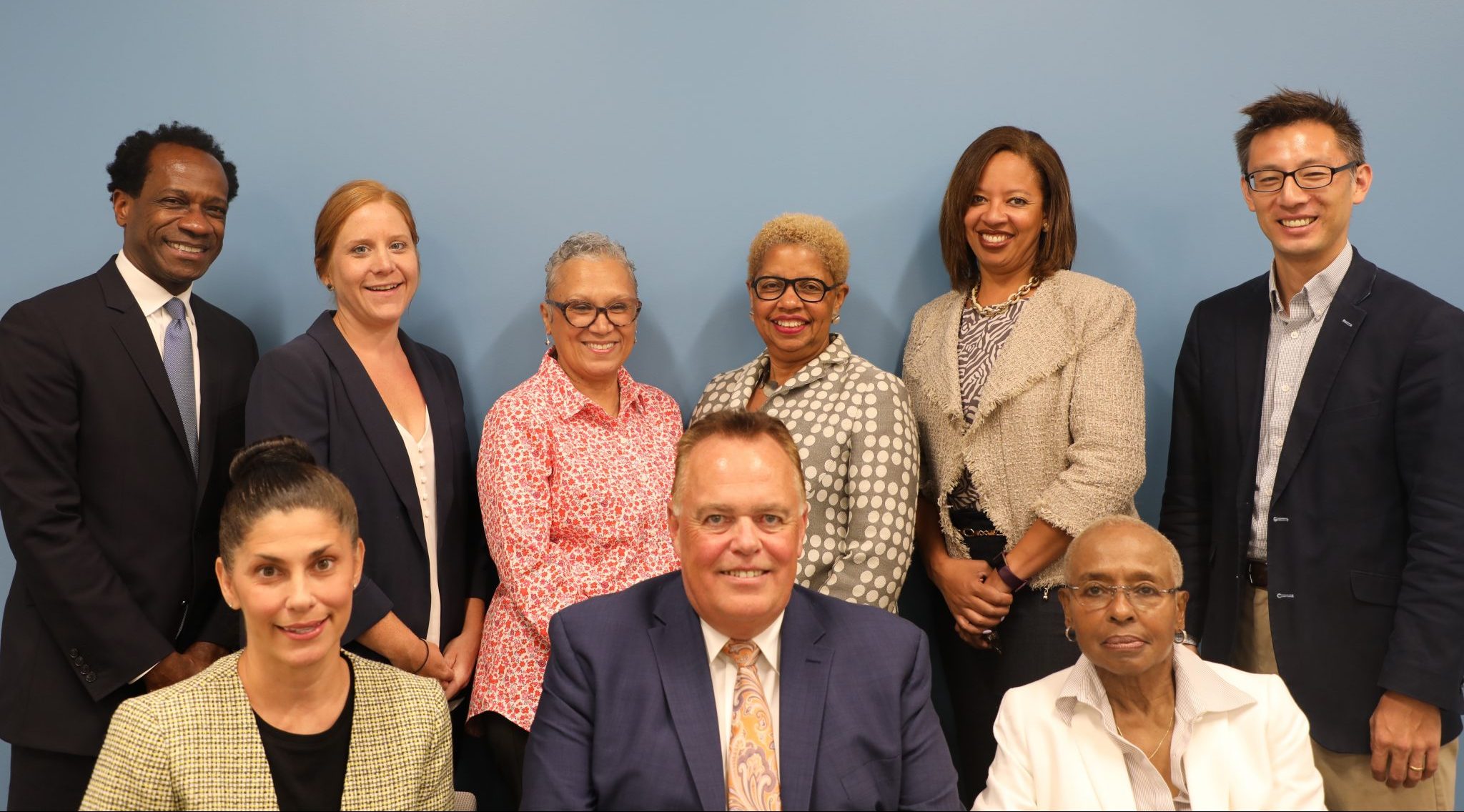 PHILADELPHIA — The new Board of Education held its first public meeting on July 9, 2018, followed by a meet and greet with attendees. The primary purpose of the meeting was to create a board structure. During the meeting, board members elected Joyce Wilkerson as Board President, and Wayne Walker as Board Vice President.  The Board also established four committees with specific areas of focus.
Along with members of the public, elected officials, including Mayor Kenney attended the Board's inaugural meeting.
"I look forward to working with the Board that assembled here this evening for its first meeting," said Dr. William R. Hite, Superintendent of the School District of Philadelphia.  "The members represent a diverse cross-section of Philadelphia, and they are dedicated to making our public schools the very best they can be for our students, our families, and our city."
"Tonight's School Board meeting established a strong foundation for the work ahead," said Mayor Kenney. "I congratulate Board President Joyce Wilkerson and Vice President Wayne Walker on their new roles, and thank all Board members for the hard work that led to a smooth transition in governance. I am confident in this Board's diverse talent and shared commitment to quality public education, and I look forward to working with the Board to ensure great schools and a bright future for all of our children."
"I am honored to be elected by my fellow board members to serve as President," said Joyce Wilkerson. "While I commit to continuing to listen and learn and put in place the governance reforms that we desperately need, I ask you to commit to working with us and working together to create space for a new chapter in Philadelphia public education."
"It is a privilege to serve as Vice President for the Board of Education," said Wayne Walker. "Two things I know—the power of education and the importance of people helping others. I want to help others access these two essential keys that unlock the doors of opportunity. And I will use every bit of my 30 years of non-profit and corporate governance experience to make this happen."
Applications for a non-voting student representative position on the Board of Education were available at the meeting. Rising 11th and 12th graders are encouraged to apply by August 13.
During the meeting, the new Board of Education announced its proposed committee structure to support governing responsibilities. The four proposed committees are:
Finance and Facilities Committee, which will meet monthly and will engage with financial and operational matters of the District;
Student Achievement and Support Committee, which will meet monthly and will discuss items related to student performance, the District's progress on its Anchor Goals, and, as relevant, matters related to the Board's role as charter authorizer;
Policy Committee, which will meet quarterly to discuss and recommend the development and review of all Board policies; and
District Partnerships and Community Engagement Committee, which will meet quarterly to discuss new and established partnerships that benefit students and schools.
With the committee structure in place, Board members expressed their interest in committee participation, and will be appointed by the President in July. All committee meetings will be open to the public. Committee meeting logistics will be advertised and materials will be posted to the Board's web page in advance of each meeting.
At the Board meeting, each Board member shared individual statements about their vision for the work ahead. To view statements from each Board member click here.
About the Board of Education
The Board of Education is the governing body responsible for overseeing all policies and budgetary decisions of the School District of Philadelphia. Additionally, the Board of Education serves as the authorizer for all charter schools in Philadelphia. The Board is made up of nine Board Members who are appointed by the Mayor.
###