Philly Native and Rapper, Meek Mill, donates 6,000 PUMA Backpacks to District Students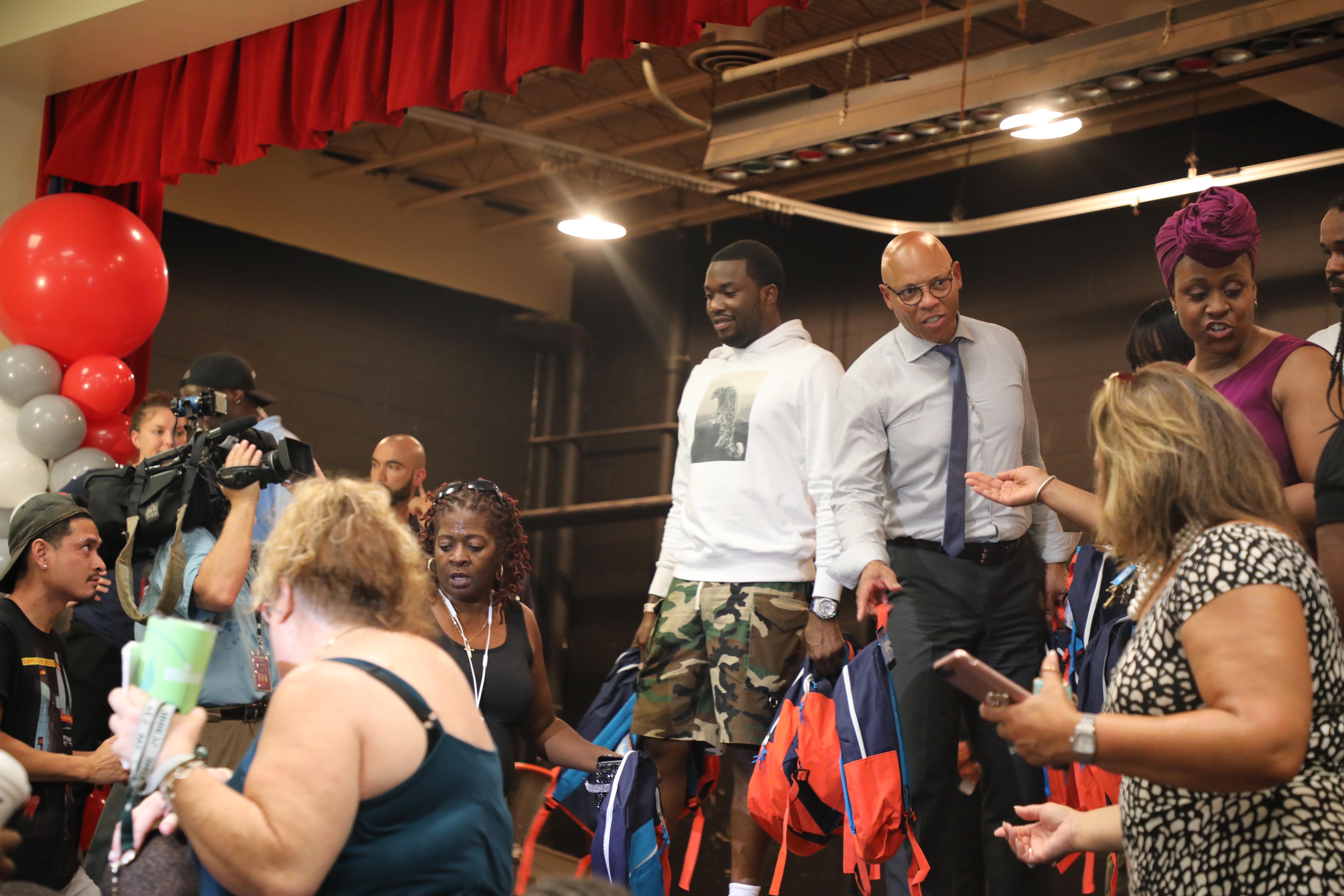 PHILADELPHIA— On, Wednesday, August 29, rapper Meek Mill and Dream Chasers announced their donations of more than 6,000 backpacks to 12 schools throughout the School District of Philadelphia. The announcement took place at Mill's alma mater, James G. Blaine Elementary School, where he personally handed out backpacks to students.
"Growing up in Philly, I've watched families struggle to make ends meet and buy basic school supplies for their kids," Mill said. "Those memories stay with me and that's why I'm committed to giving back to families in my hometown, putting smiles on kids' faces and helping them start the school year on the right note with the right supplies."
Other schools included: Strawberry Mansion(Meek Mill alma mater), Richard R. Wright Elementary School, Edward Gideon School, Thomas Edison High School, William Dick School, Randolph Technical High School, William D. Kelley School, Jules E. Mastbaum High School, The LINC High School, Benjamin Franklin High School and The U School.
District students at different grade levels received new backpacks and school supplies via Mill's contribution. The backpacks, created through PUMA's joint venture partner United Legwear, were available in three color schemes.