Rendell Center Hosts Gubernatorial Forum: Fourth and Fifth Grade Students Question the Candidates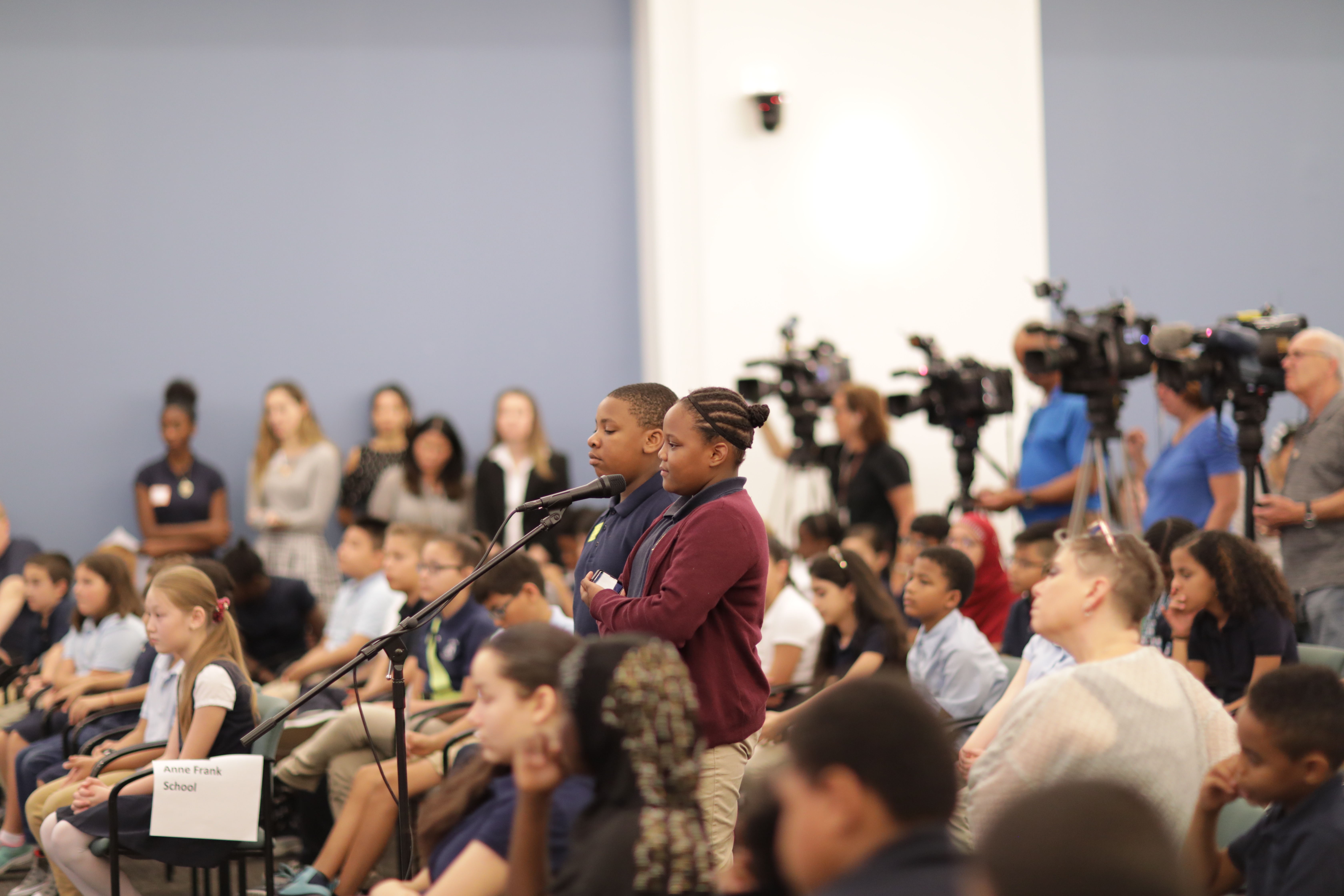 Students address candidates less than one month before Election Day
PHILADELPHIA – What would elementary school children ask Pennsylvania's Gubernatorial candidates if they had the chance?
Students from the across the School District of Philadelphia and the Commonwealth were given the opportunity to submit questions for the Democratic and Republican Gubernatorial candidates to answer at the Gubernatorial Forum: Capturing the Student Voice held October 10 at the District's Education Center. The forum, hosted by the Rendell Center for Civics and Civic Engagement, was streamed live to classes across the state and was broadcasted on the District's website.
Some of the classes that submitted questions from local schools, including Pollock and Anne Frank elementary schools, were in attendance. Both Gov. Tom Wolf and former state Sen. Scott Wagner were asked the same series of questions by moderator Michael Barkann during separate sessions.
In addition, former Gov. and Philadelphia Mayor Ed Rendell and Dr. William R. Hite, Superintendent of the School District of Philadelphia, were in attendance.