District Principals Recognized by Lindback Foundation for Outstanding Leadership
PHILADELPHIA — Seven principals from The School District of Philadelphia have received the annual Lindback Award for Distinguished Principal Leadership. The award is allocated by the Christian R. and Mary F. Lindback Foundation, and recognizes principals who have made significant leadership and humanitarian contributions to their schools and communities.
The 2019 recipients are: April Brown, Laura W. Waring School; Shakae Dupre-Campbell, Middle Years Alternative; Nimet Eren, Kensington Health Sciences Academy; Rebecca Julien, Eliza B. Kirkbride School; Todd Kimmel, Horatio B. Hackett School; John Spencer, John F. McCloskey School; and Kiana Thompson, Academy at Palumbo.
"These award-winning principals go above and beyond to make sure our students are supported," said Dr. William R. Hite, superintendent. "Their vision and dedication to our school communities have shaped them into outstanding school leaders who truly deserve this honor. We are grateful for their hard work, and we are proud to celebrate their successes."
Speakers at today's ceremony at the Philadelphia Film Center included Dr. Hite; Mayor Jim Kenney; Leticia Egea-Hinton, member of the Board of Education; Sheldon M. Bonovitz, Lindback Foundation trustee; and several District students. The event also featured performances from students at Franklin Learning Center, under the direction of teacher Michelle Frank.
Each award is accompanied by a $20,000 stipend for the principal to use to improve their school community. Principals submitted plans for the funds with their applications. Some of the projects include: the creation of a stationary science lab; the expansion of music and theater programming; the transformation of rooftop space to include a garden; modernized furniture for advisory periods; the creation of a green schoolyard; additional cafetorium seating; and the transformation of an IMC into a Makerspace to support STEM learning.
2019 HONOREES: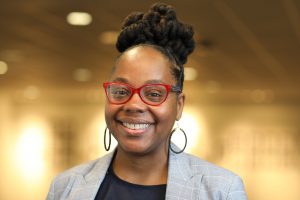 April Brown is a Philadelphia native, having attended Spring Garden Elementary School, Stoddart Fleisher Middle School and Bodine High School for International Affairs. She has served as principal at Laura W. Waring School since October 2016, and has been employed by the District since 2001. Prior to becoming a principal, she served at several schools in various positions, including a Literacy Intern Teacher, K-8 teacher, Instructional Support Teacher Lead, and Assistant Principal. Under her leadership, teaching and learning outcomes as measured by instructional metrics such as the PSSA and the District's School Progress Report (SPR) have improved. Principal Brown will begin her dissertation as a student of Neumann University in fall 2020 with a Superintendent's Letter of Eligibility.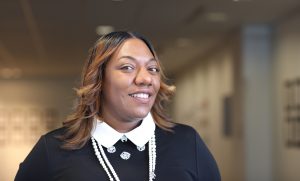 Shakae Dupre-Campbell has served as principal of Middle Years Alternative (MYA) since 2014. A proud product of Philadelphia's public schools, Principal Dupre-Campbell graduated from Central High School. After university, she taught high school English for 6 years, worked as a teacher leader, and served as a principal intern at William L. Sayre High School. Using her knowledge of curriculum, she served as a writer on the District's English curriculum team to assist in the development of new standards-based core curriculum. Under her leadership, MYA's overall SPR has grown from 32 percent to 71 percent in three years. Principal Dupre-Campbell is completing her second year in the prestigious Neubauer Fellowship.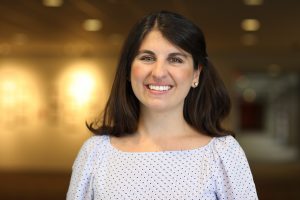 Nimet Eren has been the principal of Kensington Health Sciences Academy since 2017, after coming to the school as assistant principal the year before. After graduation from college in 2007, she became an English teacher through Teach for America and was placed at Olney East High School. When the school reopened as a charter school, Principal Eren was part of the school-wide turnaround as both an instructional coach and English Department chair, while never fully leaving the classroom. She earned her principal certification in 2015 and began her education doctorate.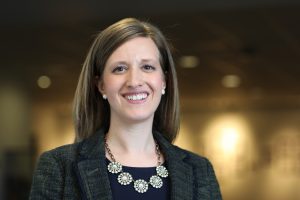 Rebecca Julien has served as principal of Eliza B. Kirkbride School for four years. As an educator for 15 years exclusively in Philadelphia classrooms, Principal Julien served as a high school Spanish teacher, instructional coach for Teach for America, and PhillyPLUS Principal Fellow prior to becoming principal at Kirkbride. Kirkbride was named a "Peer Leader" for the 2016-2017 school year for the third year in a row on the District's SPR. Kirkbride has been consistently recognized for its "model" climate on the SPR, with its 95 percentage of students attending school 95 percent or more significantly outpacing District averages. Principal Julien was selected as a Neubauer Fellow in Educational Leadership in 2018.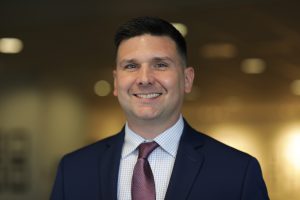 Todd Kimmel is a proud product of the District, having attended Farrell School and graduating from Northeast High School. After serving five years in the United States Navy, he returned home, studying and working full-time as a behavioral counselor at a children's residential treatment facility, which inspired him to become a teacher. During Principal Kimmel's time with the District, he has served as a grade school teacher and has also taught special education. He arrived at Hackett School five years ago, serving his first year as a principal fellow, and officially became principal four years ago. He holds a master's degree in Educational Leadership and is also a resident with PhillyPLUS.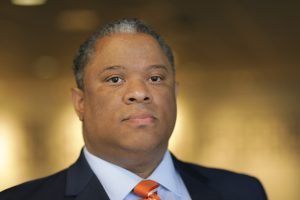 John Spencer is a lifelong Philadelphian who has provided 24 years of service to the District as a principal, director and science teacher. He currently serves as principal of John F. McCloskey School. His first love was always science, and he went on to earn a Master's of Science degree in Instruction from Drexel University and a Master's of Education degree in Educational Leadership from Lehigh University. His research interests include asynchronous/synchronous distance-learning environments, rigor/relevance of instructional programs, and lesson planning. Currently, he is writing his dissertation for a Doctorate in Organizational and Educational Leadership at the University of Pennsylvania.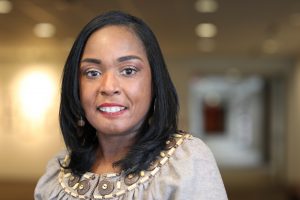 Kiana Thompson is a product of the District, and has served District students for the past 20 years. She has been the principal of the Academy at Palumbo High School for the past five years. Under her leadership. Palumbo has been named "Peer Leader" on the SPR each year since 2015. The number of quality seats at Palumbo has increased by over 300 students since Principal Thompson arrived at the school. She serves on the Principal's Facilities Advisory Board and the Principal Selection Committee.
ABOUT THE CHRISTIAN R. AND MARY F. LINDBACK FOUNDATION: The Foundation was initially established by a testamentary gift in trust under the will of Christian R. Lindback. The Foundation's individual and corporate trustees were given broad discretion to support charitable purposes within the territorial United States. Educational goals and the support of distressed individuals in the City of Philadelphia through existing charitable organizations were given emphasis. The trustees have focused discretionary grant attention on the Greater Philadelphia area, including South Jersey. Since 1961, the Foundation has been recognizing outstanding faculty members at colleges and universities in Pennsylvania and New Jersey with the Lindback Award for Distinguished Teaching. Currently 52 institutions of higher learning are participating in the program. Peruse the curriculum vitae of Lindback Award recipients and you will note that the award is mentioned proudly and prominently, attesting to the universal prestige associated with the honor.