Parkway Center City Middle College 11th graders halfway toward Associate Degree & H.S. Diploma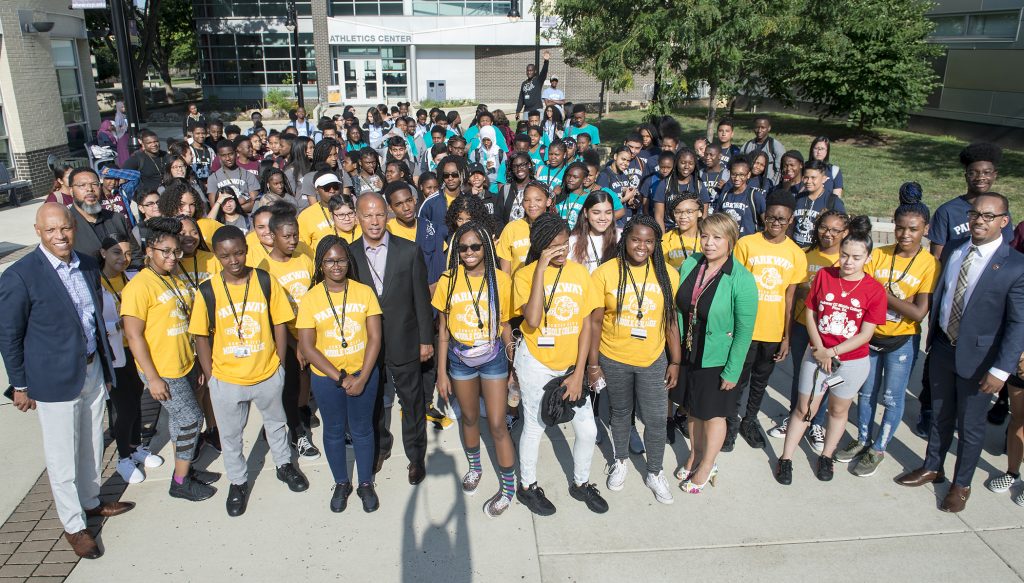 Two years ago the first freshman class of Parkway Center City Middle College (PCCMC) began the Summer Bridge program on the campus of the Community College of Philadelphia (CCP). Two years from now they will graduate with an associate degree and high school diploma. An event on Thursday, July 25 at CCP celebrated this success.
The future of education is now the present reality here in Philadelphia," said Dr. William R. Hite, superintendent of the School District of Philadelphia. "This Middle College represents the great progress our District has made and even better things are yet to come."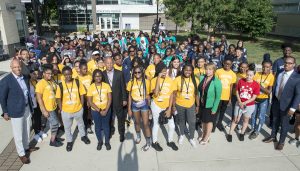 This year, rising ninth graders arrived on CCP's Main Campus on July 8, where they are enrolled in the Summer Bridge program, and are taking one college class each. They are the third cohort from Middle College to take the five-week summer program, where scholars also are engaged in programming that fosters the development of their critical thinking, problem solving, and communication skills. In addition, PCCMC scholars receive advice and insights on how to succeed in College.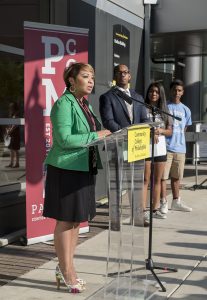 "At Community College of Philadelphia, we play an important role in diversifying the pipeline of highly skilled workers," said CCP President Dr. Donald Guy Generals. "This is one of many ways we accelerate career and transfer opportunities and make college more accessible."
The city's first Middle College program is a partnership between the School District of Philadelphia and CCP. Graduates of PCCMC will be able to earn an associate degree in Liberal Arts or a Certificate in Entrepreneurship or Computer Programming and Software Development before they earn their high school diploma. This year, 2,500 students applied for admittance to the Middle College, where there are 380 students enrolled in 9th through 11th grades.