$100 Million In Clean Energy Projects, With Spotlight On Northeast High School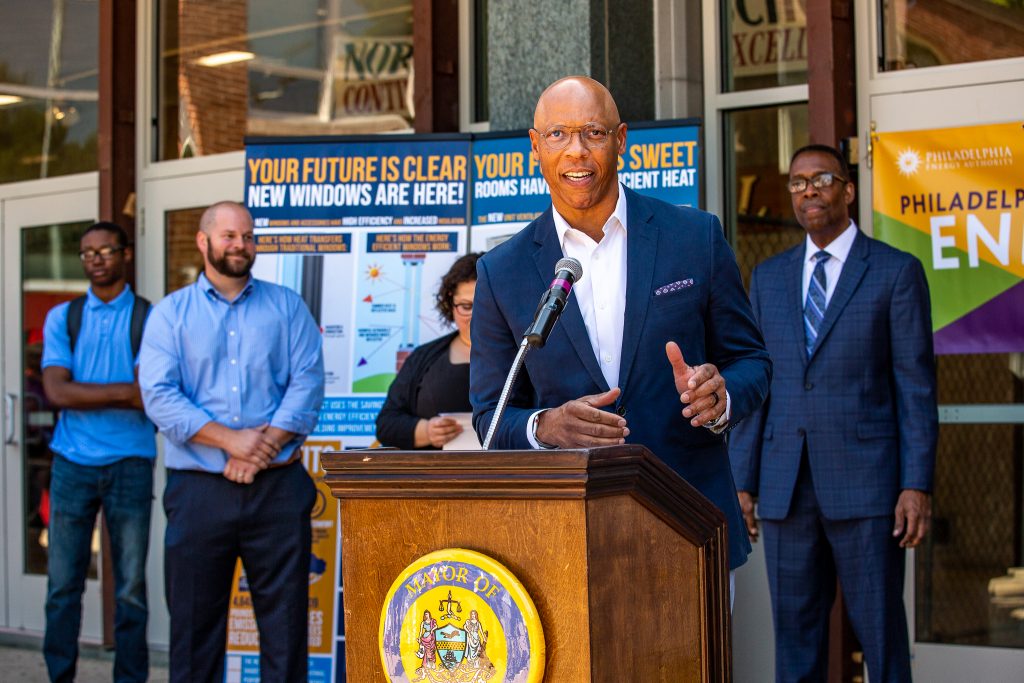 Philadelphia, August 12, 2019 – Mayor Jim Kenney, Council President Darrell L. Clarke (5th District), Superintendent William R. Hite, and the Philadelphia Energy Authority (PEA) kicked off Philadelphia Solar Week by announcing the Year 2 outcomes of the Philadelphia Energy Campaign, and spotlighting the "energy makeover" of Northeast High School.
In just two years, the Energy Authority's Philadelphia Energy Campaign has invested $100 million in projects citywide designed to create energy efficiencies and 10,000 jobs by 2026.
"The Philadelphia Energy Campaign has positioned our city as a national leader in clean energy," Mayor Jim Kenney said. "Projects like the energy retrofit at Northeast High School and Solarize Philly are driving economic development for the sectors that need it most, while advancing our climate goals." "This Campaign is having a tangible economic impac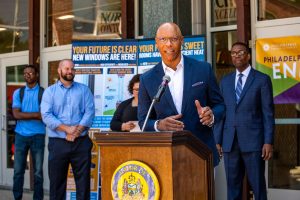 t on Philadelphians, and PEA has made that happen," Council President Clarke said. "Schools, homeowners, small businesses, multi-family properties and the City are already seeing savings on energy bills, and young Philadelphians are starting careers in clean energy as a result of the Philadelphia Energy Campaign."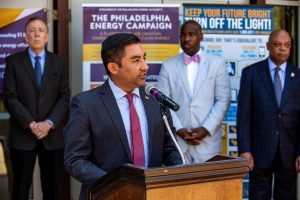 "We had buildings that needed repairs and upgrades — but it wasn't enough just to patch up the issues and move on. We needed to make smart decisions that would hopefully result in significant cost savings and energy efficiency for years to come," said Superintendent Hite. "We had a 38 percent cost reduction across the schools, with an annual savings of 375-thousand-dollars. And while the savings are important, beyond the numbers, these projects had impacts that you can't put a price on. They created better, modernized learning environments to best support our students' academic success.
The Philadelphia Energy Campaign is a $1 billion investment in clean energy and energy efficiency projects. In 2018 alone, over $48 million of new projects were completed, leading to nearly 1,000 jobs created total over the course of the campaign from construction and energy savings.