Archive for October, 2019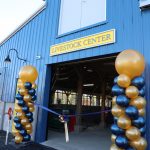 School District Cuts Ribbon on New Livestock Center at W.B. Saul High School Superintendent and Pa. Dept. of Agriculture Secretary Russell Redding Celebrate Dedication with School Principal, Teachers and Students PHILADELPHIA — The School District of Philadelphia celebrated the dedication of the new, 3,900 square foot Livestock Center at W.B. Saul High School, the state's...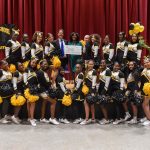 PHILADELPHIA — Pennsylvania State Representative Joseph Hohenstein, D-Phila., announced that six School District of Philadelphia schools in his district will each receive $10,000 in grant funding to invest in cultural education, literacy, STEM resources and supplies. "Our children are our most precious gifts, and I hope this grant money shows all the children in each...