Archive for November, 2019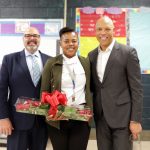 October's Teacher of the Month is Marcel Reynolds. Marcel is an Autistic Support teacher at Frankford High School who, according to her nominator, Principal Michael Calderone, has established herself as a leader among her peers despite being new to Frankford. Marcel works hard to ensure that her school is an effective learning organization and that her...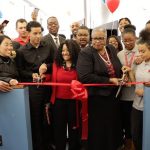 Dobbins Unveils "Extreme School Makeover" $39 million investment improves classrooms, builds new CTE labs, replaces several critical building systems, and more PHILADELPHIA –  The School District of Philadelphia today celebrated the unveiling of $39 million in renovations at Murrell Dobbins Career and Technical Education (CTE) High School as part of the school's "Extreme School Makeover."...